Seasoned stoners are always looking for that next special jar of flower to round out their stash. If you've been smoking weed for a while, you may be looking for something that's a bit rarer or has better provenance than most strains around. Where can you choose top shelf weed that perfectly matches your preferences and your budget needs? Moreover, how do you know which strains are the perfect fit for your collection?

Whether you're looking for top shelf weed to serve at an upcoming sesh, or you want an investment-worthy strain that you can smoke for a month straight without getting tired of it, this guide will answer all of your questions about how to choose top shelf weed for your stash.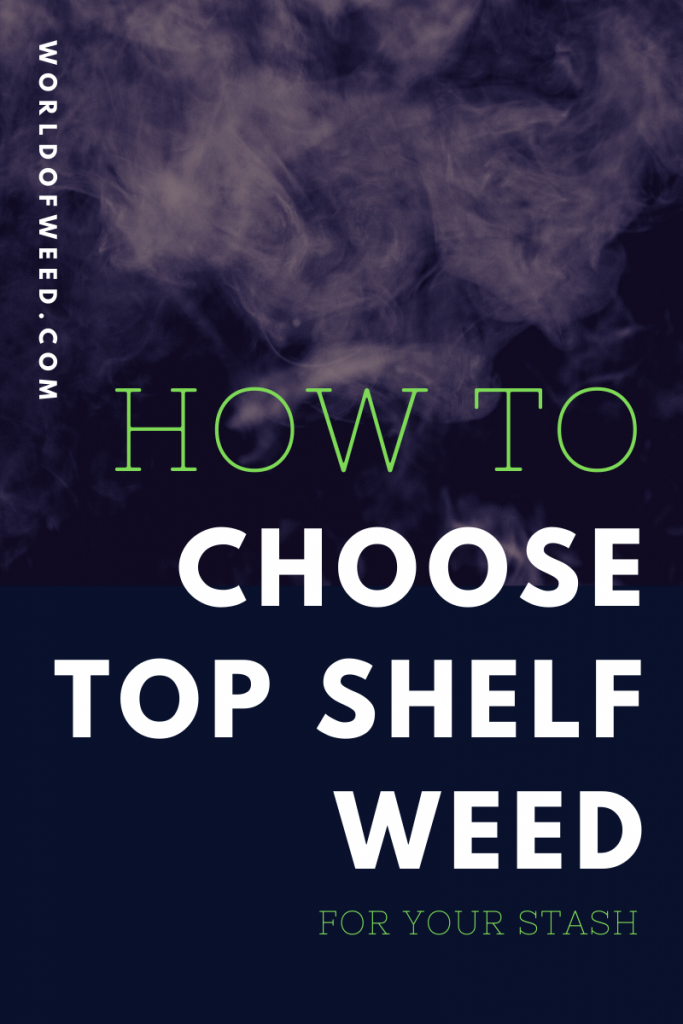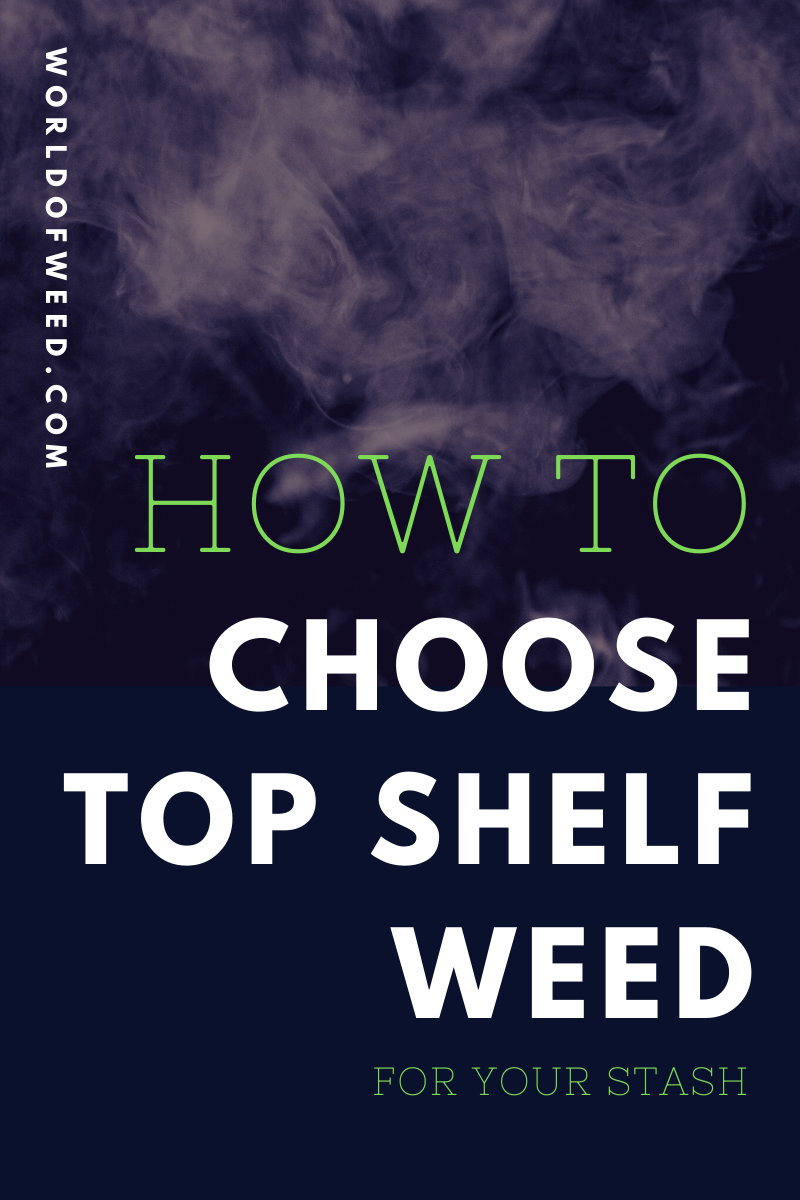 What is Top Shelf Weed, Really?
Generally, when you walk into a cannabis dispensary, flower products are categorized under three labels: Low-, mid-, and top-shelf. These classifications are designed to denote quality and are priced accordingly.

But, what is top shelf weed, really?

If you're new to Washington recreational cannabis, here's a word of advice: Don't always trust the labels. While we have high standards for the products on our shelves, not every dispensary operates in the same manner or has the information necessary to make such qualitative distinctions.

[ RELATED: 8 Tips for Choosing a Dispensary ]

More often than not, such labels are merely sales tactics to present a simple sales strategy, much like a jewelry salesman does – such as, "how are you looking to spend today?"

There are plenty of other, more meaningful descriptions that can better inform a consumer of the product's quality. Labels like "Private Reserve" and "Special Stock" are often just sales tools to signify a higher price point.
Top shelf weed, really, is cannabis flower of the highest quality. This is why it resides on the top shelf of the dispensary, where there are more eyes on it than if it were on a lower shelf. Top shelf weed is produced by experienced cultivators who grow strains with high potency and superior flavor and aroma. It's generally grown indoors, as this gives the cultivator greater control over the final flower product.
Private Reserve should really refer to cannabis flower that is a level above top shelf weed. These strains are separate from the rest in that they are generally exotic strains grown by the most influential brands or cultivators.

Factors That Determine Top Shelf Weed
There are several elements to growing top shelf weed, as any professional cultivator will tell you:
Genes: Selective breeding over a long period of time (think decades) has made some strains better quality than others in terms of terpene and cannabinoid content
Soil: Healthy soil with an abundance of microbes produces top shelf weed
Nutrients: Like any other plant, weed requires proper nutrients – primarily nitrogen, phosphorus, and potassium – at the exact right time in order to produce a superior quality product
Drying and curing: Proper handling post-harvest preserves the trichomes, ensuring the already genetically-superior flower tastes, smells, and smokes top shelf. 
What to Look for When Choosing Top Shelf Weed
There are several things to look for when choosing top shelf weed for your heady stash. Let's break them down:

Color and Density
The color and density of the flower have a lot to do with a strain's phenotype and the growing method. The soil, the lighting and heat, the water, and the fertilizers (organic or synthesized) all affect the traits of a particular strain, resulting in the density, color, and shape of the finished bud.

Indica dominant strains tend to have very dense, solid buds. Sativa strains tend to have fluffy, open buds. Overall, top shelf weed won't look scrawny or full of air. Top shelf nugs are carefully manicured, tightly trimmed, and highly sticky from the resinous trichomes. The trichomes should make the nugs look like they shimmer in the light due to the density of the trichome coverage.

Bright, vibrant coloration in any given strain is typically a sign of a high-quality product, at the very least. Top shelf flower takes coloration a step further and tends to be a blend of green and purple hues. Even outdoor cannabis, which is prone to browning, should still have splashes of robust green and an overall brightness to it. When the weed is dull, brown, rust-colored, or yellow, that is a sign it's low-quality. It's most definitely not going to be top shelf weed. 

If your dispensary provides a magnifying lens for product inspection, be sure to take a close look at the trichomes. It takes a bit of experience and research, but one of the best ways to choose top shelf weed is to evaluate the state of the trichomes. Are they intact, or do they look slashed? What color are they?

Ideally, cannabis should be harvested when at least half of the trichomes are cloudy because anything half or fewer will produce a racing, anxiety-inducing high that is decidedly unpleasant for most. When the trichomes are mostly cloudy, they hold the greatest possible levels of cannabinoids and will provide the most intense effects. 
Terpene Profile
Every strain out there has its own unique terpene profile, which is determined by two factors: Genetics and curing. Genetics is the buds' gene makeup, while curing is a process that happens right after harvest.

Taking genetics into account, it's imperative to remember there are approximately 20,000 terpenes, with around 150 of them having been identified in Cannabis sativa. This is what gives the strains their aroma, flavor, and therapeutic effects. Ten of these cannabis terpenes are most frequently found in popular strains.

Curing is the second, and most salient, final stage in cannabis cultivation because, if improperly cured, a strain will not fully develop the phenotype traits all the energy and resources that went into growing the plant were intended to reflect. For example, flower can have a hay-like aroma if there is a build-up of chlorophyll resulting from the buds not being burped (opening the jar to release the CO2 during the curing process). If too much moisture is present in the flower, the buds can mold or develop a funky, musty smell.

A three-month cure makes an incredible difference in aroma and flavor. Top shelf weed reflects the terpene profile and phenotype of the strain, and should never smell musty or of hay.
Sensations (Effects)
While you do not need to know the entire chemical makeup of weed, you should know the basics of cannabis chemistry so you can understand why a particular strain makes you feel a certain way.

Named by Israeli organic chemist and leading cannabis expert, Dr. Raphael Mechoulam, "the entourage effect" is a combination of all of the present cannabinoids in a strain reacting with the cannabinoid receptors in your endocannabinoid system when you consume the flower. On their own, they have singular effects. When combined, the terpenes and cannabinoids produce a more rounded, intense high with greater effects.

Top shelf weed produces an entourage effect, whereas low-quality weed generally does not despite the chemicals being clearly active. This is because the weed may be extremely low in the main cannabinoids, such as THC, CBD, THCV, and CBG. Therefore, in order to get the type of high you want, you will likely have to smoke far more of the low-quality weed than you would top shelf weed. 

Top shelf weed produces the effect that is advertised on the label and/or described by the budtender. However, there may be subtle differences because everyone's system is different. Top shelf weed is potent, regardless of your body's chemistry. The effects from top shelf weed are felt immediately, and it doesn't take much to feel the full impact of the strain.

Essentially, top shelf weed should be therapeutic and potent, colorful and vibrant, flavorful and aromatic, and should accurately reflect the phenotype of the strain by being the epitome of its traits.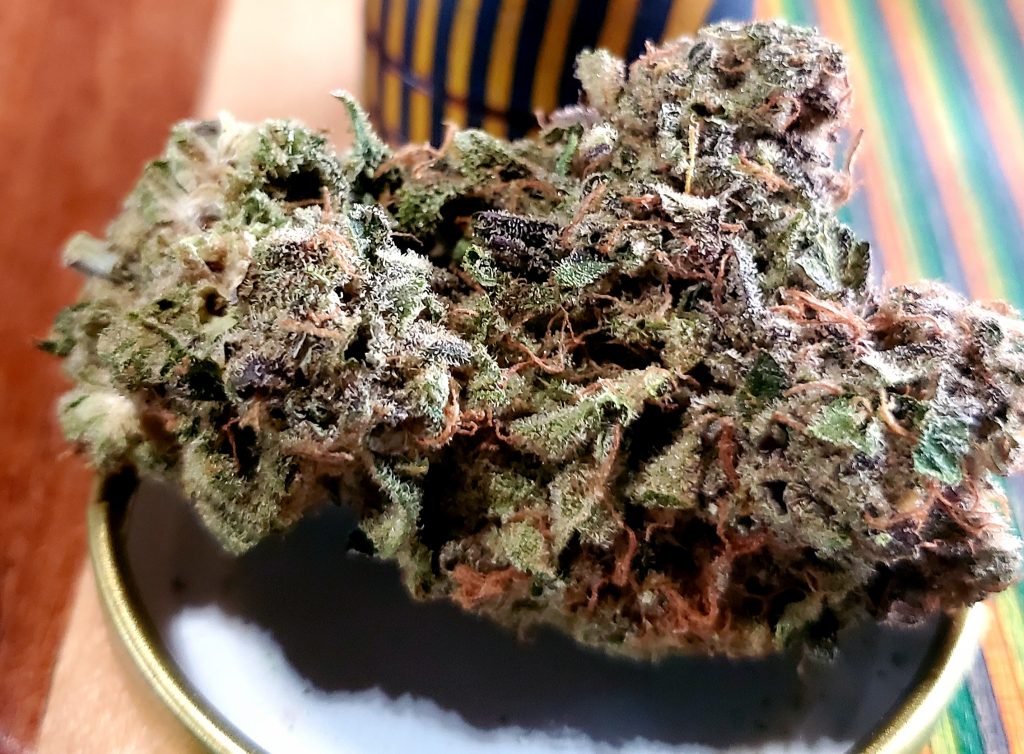 Top Shelf Weed Strains to Add to Your Stash
One of the most common questions about top shelf weed is which specific strains you should be adding to your stash this month. Even if you've been smoking for decades, the market is constantly changing. Every year, new and exciting strains come to the forefront, making it essential to stay abreast of the latest trends and strain reviews.

This is what makes top shelf weed collecting so much fun, but it can be a bit daunting at times. To help you decide which top shelf strains to look into this month, we've compiled a list of the top shelf weed strains you should try, all available right here in your favorite Tacoma dispensary. 

1. Dutchberry – Sativa hybrid
Feeling a bit down? With its 22.90-26.90% THC, this winning cross of DJ Short Blueberry and Dutch Treat may just be the most euphoric strain around. Dutchberry holds a rich berry flavor and aroma, and brings on an intensely euphoric high that makes this one a popular favorite among top shelf weed lovers. Dutchberry even took home the 2016 Dope Cup award presented by Dope Magazine.

2. Grape Ape – Indica
Grape Ape has dense, dark nugs full of neon green and lavender hues; it's the perfect indica. With a potent grape flavor coming from the Mendocino Purps lineage, the calming body high from Afghani, and the pungent Skunk #1 aroma, Grape Ape is there for you when you most need to relax.

3. Lamb's Breath – Sativa
Also known as Lamb's Bread, Lamb's Breath boasts 18.41-22.41% THC. This sativa has Jamaican roots and has been connected to Bob Marley. Smoke this top shelf weed strain to get into a creative and euphoric mood that is perfect for any time of the day.

4. Wedding Cake – Indica Hybrid
Wedding Cake, with its 23.43-27.43% THC level, is an indica-dominant hybrid born by crossing Triangle Kush and Animal Mints. This strain provides full-body effects, both mental and physical relaxation, and the ease of muscle tension. Smoke a few bowls of this, and you can expect chill, calm vibes coupled with an intense euphoria that is immediate and long-lasting.

5. Kush Sorbet – Hybrid
Kush Sorbet is a hazy, uplifting, and hard-hitting hybrid created through the crossing of Sunset Sherbet with Triangle Kush. This strain is a dank and delicious one that provides invigoration you can feel throughout your entire body, from the hairs on your head to your toenails. This is a euphoric, social strain with a mighty punch from the THC levels of 18.70-22.70%.
This list of top shelf weed above is hardly comprehensive, but it's a great starting point if you want to add a few special strains to your stash this month. Additionally, buying top shelf weed is the best option whenever possible, because you need less of it to get high , it's higher quality, and it tastes far more delicious. It's a solid investment. 

All of Your Top Shelf Weed Questions, Answered
While a guide like this one on how to choose top shelf weed for your stash will point you in the right direction, the best way to find top shelf weed strains is to receive advice specific to your stash, budget, and preferences.

One option is to come on in and talk to one of our World of Weed budtenders, who are well-versed in the latest product trends and strain tasting notes. Our budtenders can help you compile a list of strains that will add diversity and potency to your stash, in addition to meeting your personal needs.

This includes some top shelf weed that will really take your stash to the next level. Regardless of where you are on your cannabis journey, we can answer all of your most pressing top shelf weed questions. 
---
Disclaimer: Marijuana has intoxicating effects and may be habit-forming. Smoking is hazardous to your health. There may be health risks associated with consumption of Marijuana. Marijuana, in any form, should not be used by individuals that are pregnant or breastfeeding. Marijuana is intended for use only by adults 21 and older. Keep out of reach of children. Marijuana can impair concentration, coordination, and judgment. Do not operate a vehicle or machinery under the influence of this drug. This product may be unlawful outside of Washington State.