Considering there are over 400 dispensaries in Washington choosing one can be a bit overwhelming. Though you can choose one based on a pretty billboard alone, you will have a much more enjoyable cannabis shopping experience if you find the right dispensary for your needs rather than one that you just happened to see an advertisement for. Taking the time to find one that fits your needs will make a big difference in your cannabis lifestyle.
There are several things to take into consideration when choosing a dispensary. After all, your cannabis experience and wellness depends on it. There's nothing worse than being excited to check out a new dispensary, finding it unpleasant, and walking away with mediocre product that won't do much in the way of getting you high.
That's why we've made this list of things to consider when choosing a recreational dispensary for your needs. If you are looking for a new dispensary to visit, consider the following.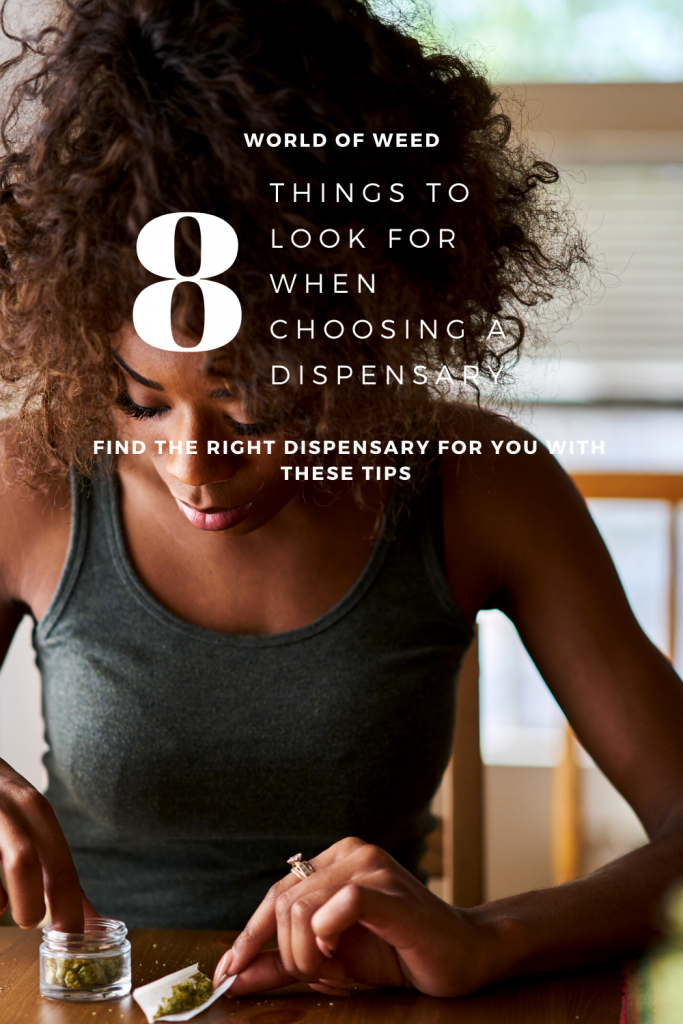 Choosing a Recreational Dispensary
Here are eight factors to consider when choosing a dispensary that's worth returning to and telling your friends about.
1. Convenient Location
While location shouldn't be your only qualifying factor in choosing a dispensary, you should find one in a convenient location. Google search "Dispensary near me" to find a few dispensaries close to you. You want to choose a dispensary that is relatively close to you, but that still provides a quality selection of cannabis products. You want to be able to trust the budtenders with questions you may have. In addition, many dispensaries are offering delivery and curbside pickup right now, so you don't even have to come into the store to get your purchase.
2. Comfortable Atmosphere
You wouldn't want to shop in a place that you're not comfortable in, and a dispensary is no exception. Many elements come together to create a comfortable atmosphere in a dispensary. All of these greet your senses when you first step foot in the door:
Store design and layout
Lighting
Music
Merchandise and merchandise placement
Security
Budtender presence and appearance
All of these pieces come together to create an ambience that, if done right, will ensure a pleasant experience for the customer. Good recreational dispensaries work hard to develop the right atmosphere for their customers. The dispensary should never feel shady or uncomfortable.
3. Friendly and Knowledgeable Budtenders
Dispensaries bridge the gap between consumers and cannabis, and this experience is far more complex than walking into a store and buying a bottle of wine. A friendly, patient, and knowledgeable staff of budtenders is an absolute must.
When choosing a dispensary, look for well-trained staff. A trained budtender should be educated on all the various cannabis products the store sells, how to consume them, and be able to answer any cannabis questions you may have. They should be able to make recommendations for products based on your needs and preferences.
4. Security Presence
When choosing a dispensary, safety should be a top priority. You should always feel comfortable walking into a dispensary, regardless of the location. You should feel like you can confidently walk into the dispensary, shop, and return safely to your car. A good dispensary will always have security on duty. In fact, the security guard will often be the one asking for your ID at the door before you enter.
5. A Well-Rounded Menu
Having a well-rounded menu is key for any dispensary wanting to do well. This includes having high-demand brands and products in stock. You should be able to check out their menu and then come into the store and find everything you're looking for, from glass to concentrates.
A comprehensive inventory of products should include flower and concentrates, as well as edibles, topicals, oils, and tinctures. Stoners want variety and dispensaries will usually offer similar products at different price points. This is to appeal to both the big spender and the conservative shopper.
In addition to cannabis and cannabis products, many dispensaries also marijuana paraphernalia like bongs, dab rigs, pipes, vaporizers, grinders, lighters, and more. These dispensaries become a customer's one-stop shop for anything cannabis related.
Good dispensaries rotate their menu and put feedback into action when building their inventory.
6. Pricing
Most dispensaries list their prices on their menu. After narrowing your Google search down to a few dispensaries closest to you, check out their websites to see their menu. This will help you decide which dispensary is most affordable for you based on the quality of their product and your needs and preferences. Check online reviews in addition to the menu prices to determine if a price point is really worth it.
7. Daily Specials
Some dispensaries, like World of Weed, offer daily specials. Many of them also do special discounts on holidays or for veterans. Some dispensaries also host customer appreciation days and senior discounts. Find a dispensary that is big on offering specials to their customers, as these dispensaries tend to care about their customers beyond their wallets. You can save big by going to a dispensary with daily deals.
8. Serves as a Resource
When choosing a dispensary, look for one that acts as a resource for its customers and other website visitors. Look for a dispensary that has an updated blog on topics related to cannabis. If you have any questions, you know a dispensary with educational resources will be well-informed and able to help you find the answers you're looking for.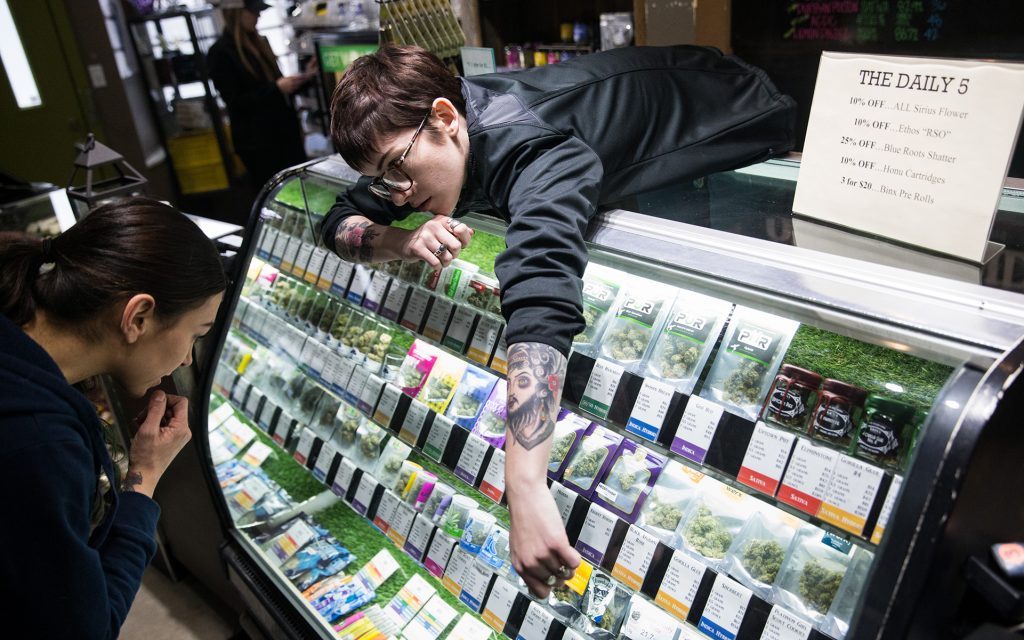 Finding the Right Dispensary for You
Just like any other store, not all dispensaries are the same. Some dispensaries will provide all sorts of specials, products, and educational resources. Others just sell cannabis and are designed for quick shopping. This means there will be many great dispensaries, some that are okay, and some that are best avoided.
The hard part is separating the good dispensaries from the rest. And the key to choosing a dispensary is research. Take the above eight factors into consideration when looking for a recreational dispensary in Tacoma or elsewhere.
Looking for a new Tacoma dispensary to visit? Check out our menu!
---
Disclaimer: Marijuana has intoxicating effects and may be habit-forming. Smoking is hazardous to your health. There may be health risks associated with consumption of Marijuana. Marijuana, in any form, should not be used by individuals that are pregnant or breastfeeding. Marijuana is intended for use only by adults 21 and older. Keep out of reach of children. Marijuana can impair concentration, coordination, and judgment. Do not operate a vehicle or machinery under the influence of this drug. This product may be unlawful outside of Washington State.