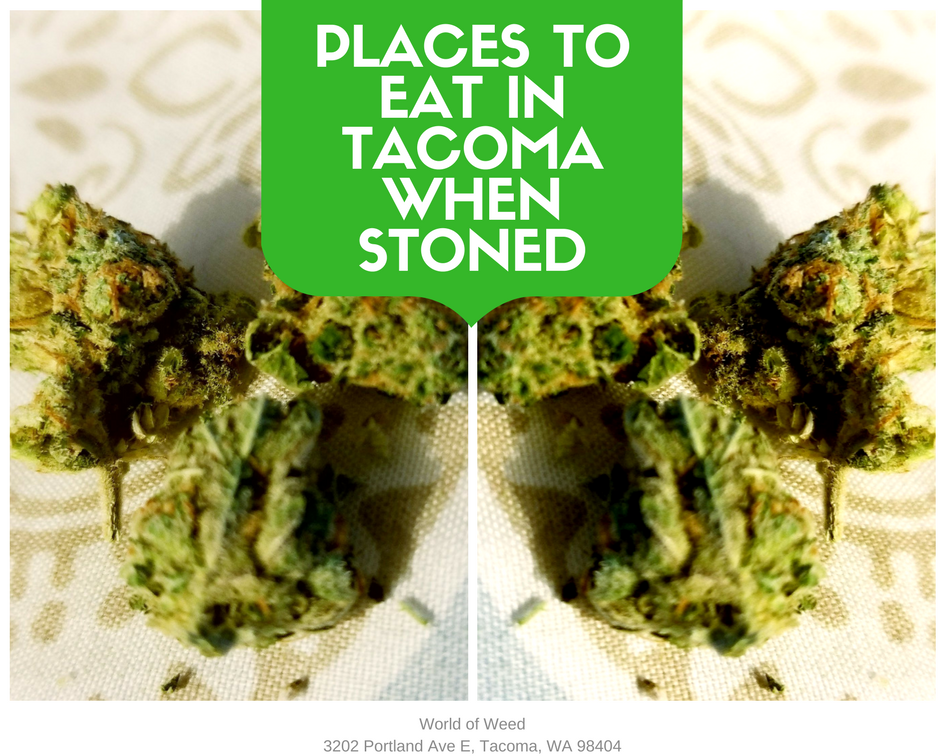 Getting stoned, wandering around Tacoma, and taking in all of the unique aspects the city has to offer is always a good time.
What's even better is smoking one of those strong munchie strains, like Supermax OG by Blue Roots, and letting your stoner cravings guide you to all sorts of delicious food.
Ever since the legalization of cannabis in Washington, the urban landscape throughout the state has expanded to include all sorts of new attractions. Abandoned Tacoma builds that were once echoes of moments long gone were given new life as eateries. What was once considered to be a burnout recreational activity has been brought back to life with newfound energy, creating a whole new aspect of business for all sorts of industries.
Appreciating your city is one way to work up an appetite, especially when some premium weed is involved. You may even find yourself wondering where to eat in Tacoma when stoned.
Fortunately for you, this post is here to help you find the top five places to eat in Tacoma when those munchies hit. Here, you'll find the best recommendations for stoners, by stoners. So, pack a bowl and get ready to head to one of these great establishments!
1. Hard Luck Bar & Grill
Nestled in on the busy street of Park Ave S., just off Pacific Ave, the green heart of Hard Luck Bar & Grill beats strong and steady. Reliable. Like an old friend you can always count on to pick up the phone when you call.
This comfortably designed establishment caters to crowds from 10 a.m. to 2 a.m. daily, including construction workers, old souls, bohemian spirits, sports fans, writers, artists, white-collar business professionals, and other local movers and shakers who find themselves within these hardy walls for breakfast, lunch, dinner, and even nightcaps. Served along with positively ambrosial salads, the tasty wraps, savory dishes, and a wide selection of beers, spirits, and hand-made cocktails are best devoured at the bar or out on the enclosed patio.
The crowd is always lively, the bartenders are always friendly and experts at what they do, the cook always produces culinary masterpieces, and the drinks are always flowing. If any place deserves to be the top selection on a list of places to eat in Tacoma when stoned, the Hard Luck Bar & Grill is definitely it.
2. The Red Hot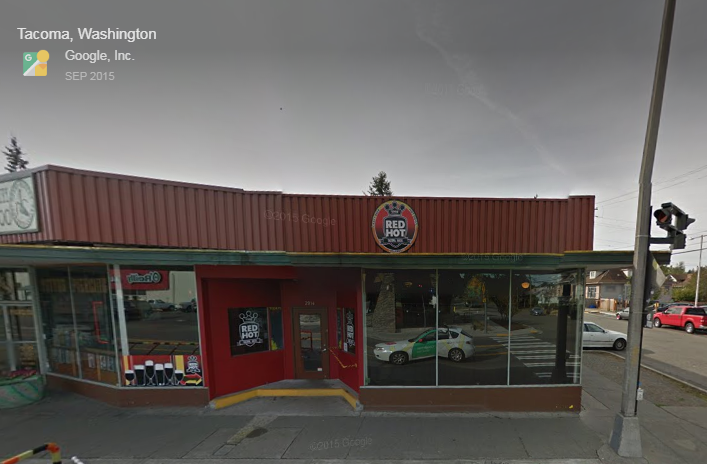 Located on the popular 6th Ave. in Tacoma, this restaurant is a unique brand of eateries, offering a constantly rotating selection of craft beers and a huge selection of delicious hot dogs with all sorts of toppings. If you can imagine it, they very likely have it on their menu. They even have a vegan menu!
It's a very "hipster" type of environment, cozy and inviting, with a crowd as diverse as the food and beer selections. One of the most popular establishments in the city, The Red Hot boasts food so tantalizing your tastebuds will tingle with excitement from start to finish. Plus, while they're open from 11 a.m. to 11 p.m. Monday through Thursday (and until 12 a.m. on Fridays), they open bright and early at 9 a.m. on both Saturdays and Sundays. So, even if you don't roll out of bed until late into the afternoon, you can still satisfy your wake 'n' bake munchies!
If you're looking for some of the best places to eat in Tacoma when stoned, head on over to The Red Hot. You're guaranteed to never look at hot dogs in the same way again.
3. Red Elm Cafe
Founded by three creative sisters (out of a family of six), the Red Elm Cafe was born over on Martin Luther King Jr. Way neighborhood of Tacoma. The atmosphere is upbeat and has a definite family feel to it that is perfect for those who just smoked an energizing strain, such as Green Crack by Creekside Cannabis.
Early-rising patrons who just smoked out should head on down for incredible waffles and delicious coffee that will give you enough energy to start your day on a happy, blissful note. Come on in, order a cup of coffee and a syrup-drenched waffles for a sweet morning. This "gluten-free-friendly" menu offers fluffy waffles topped with butter and syrup, and kissed with whipped cream.
For the early bird stoners out there, the Red Elm Cafe is a must-try place on this list of places to eat in Tacoma when stoned.
4 . Taco Bell
Honestly, what list of places to eat in Tacoma when stoned would this be if Taco Bell was left out? Come on.
Taco Bell is the staple for stoners everywhere, especially considering they're always coming up with fresh ideas to keep those munchies at bay. In fact, they just released their newest creation – the Naked Egg Taco. This scrumptious creation is a fried egg shell that holds a mouthwatering mix of seasoned potatoes, melted cheese, and your choice of either sausage or bacon.
Not feeling the breakfast menu? That's cool.
They've got all sorts of tacos, burritos, sweet desserts, and refreshing drinks. Regardless of what your munchie cravings may be, you'll find what you're looking for at Taco Bell.
Plus? It's incredibly cheap!
So, pack a fat bowl and head on over to Taco Bell once those munchies hit.
5 . Taste of Samoa Manapua Bakery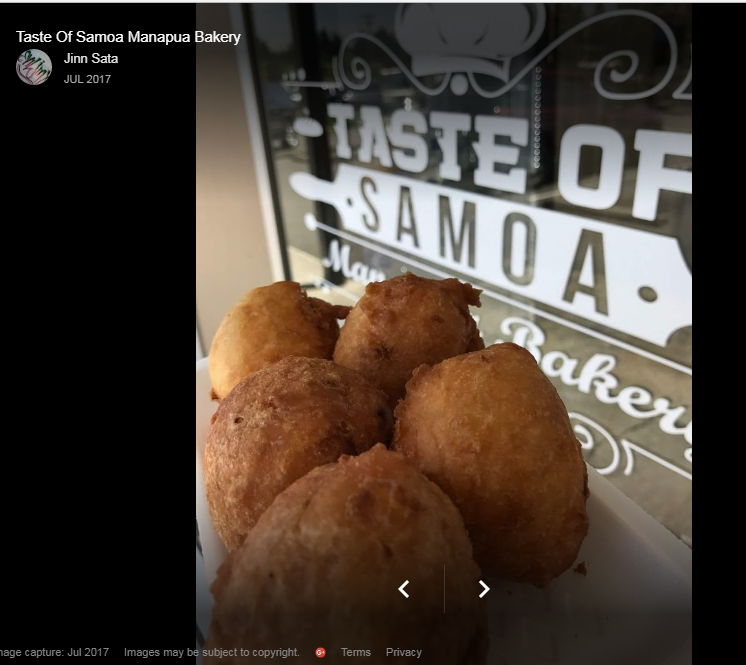 Sometimes, you just need to get super stoned and dive into some food that fills your belly with the warmth of something that feels homemade. The Taste of Samoa Manapua Bakery definitely fits the bill, and is the perfect option for those looking for places to eat in Tacoma when stoned.
Owned and operated by partners Ed Leota and Ron Manning, this place brings the tastes and feelings of Samoa and other Pacific Islanders to the Tacoma community. They understand the importance of feeling a connection to home, so they "bring home to you", so you can "come taste Samoa."
Their menu does not disappoint, with something on there for everyone. Take a very big hit of something potent, like Blue Cookies by FTS Farms, and then head on down to this unique restaurant for a meal you'll be dreaming about for weeks after you've washed down that last bite of Samoan taco.
You won't need much bud, just a tiny bit, so that you'll be swept up in the uplifting effects of the strain, mixed with a deep body that stone that perfectly complements the mouthwatering, authentic Samoan dishes, or maybe a flavorful Corned Beef taco.
The Taste of Samoa Manapua Bakery, over on Pacific Avenue, offers stoner food (and comfort food) at its finest, in a setting that is comfortable, upbeat, and completely down-to-earth.
What are YOUR go-to places to eat in Tacoma when stoned? Let us know in the comments below!
** Blue Roots will be visiting the store from 4pm to 8pm Today, September 29th. Be sure to stop by the shop and let them know how much you love their strains! **
Disclaimer: Marijuana has intoxicating effects and may be habit-forming. Smoking is hazardous to your health. There may be health risks associated with consumption of Marijuana. Marijuana, in any form, should not be used by individuals that are pregnant or breastfeeding. Marijuana is intended for use only by adults 21 and older. Keep out of reach of children. Marijuana can impair concentration, coordination, and judgment. Do not operate a vehicle or machinery under the influence of this drug. This product may be unlawful outside of Washington State.