Thunderstick Joint by Interra Oils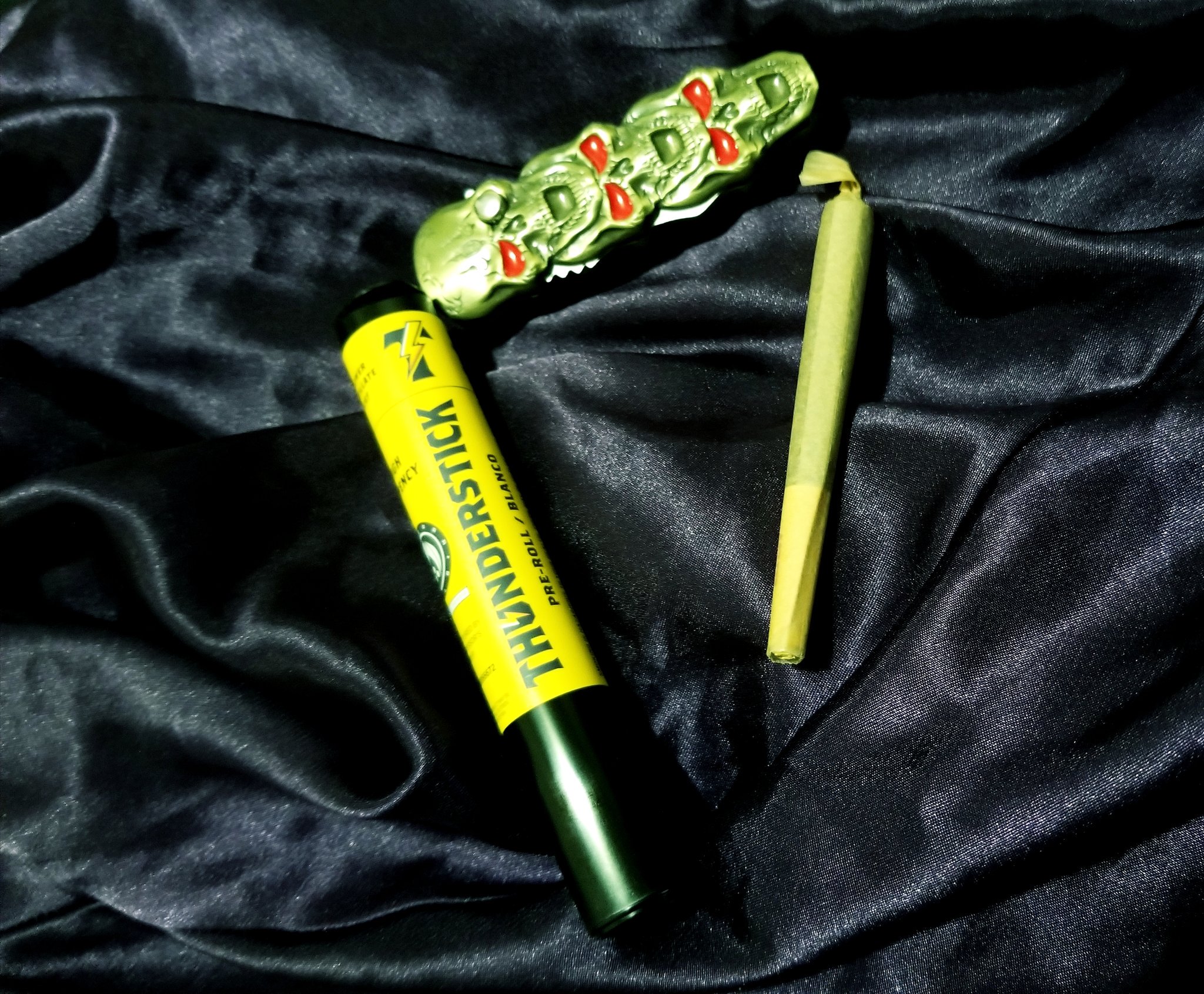 The Thunderstick joint is a highly potent combination of cannabis flower, kief, and distillate. This 1g joint isn't strain-specific, but does provide balanced hybrid effects. When it comes to creating powerful joints, Interra Oils truly deserves a trophy.
The founding members of Interra Oils combine their experience and knowledge of marijuana growing and strain development with their keen sense for business, illuminating the medical and recreational cannabis markets with their hard-hitting joints that are impossible to forget.
They produce hash oil via a finely tuned CO2 extraction process that has allowed them produce the most consistent hash oil possible. It's that process that enables them to yield top-quality hash oil products that are in high-demand throughout the entire state of Washington.
If you're looking for something to help you unwind and step out of your own head for a bit, the Thunderstick joint by Interra Oils is exactly what you're looking for.
Effects of the Thunderstick Joint by Interra Oils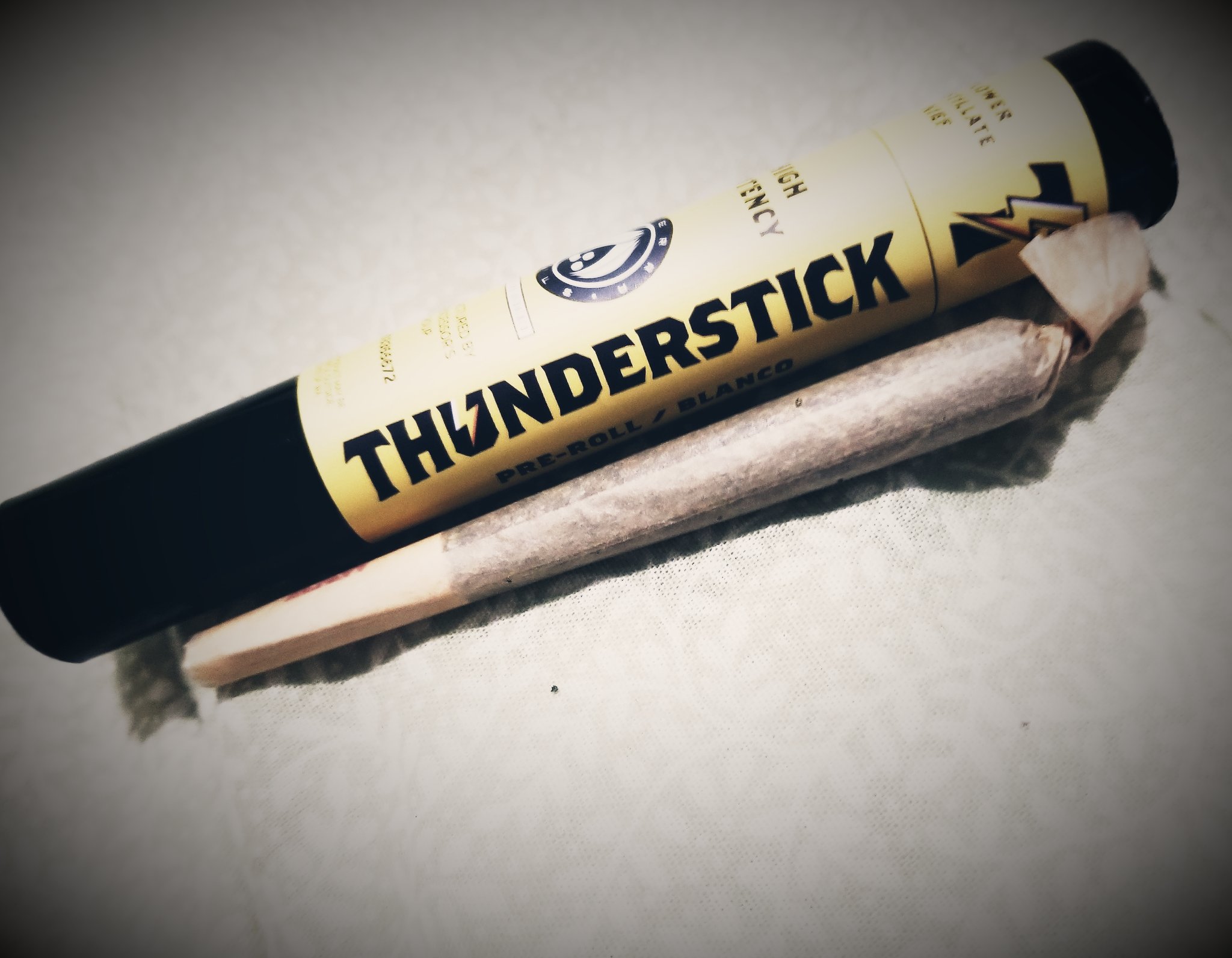 If you're going to light this one up, you should definitely get ready for a fast-acting, hard-hitting high!
After just a couple of hits off this joint, you'll get an uplifting, euphoric cerebral high that will instantly boost your mood and melt your stress away. That head high is quickly followed by a floaty body high that gives way to some serious couch-lock.
With a THC level of 32.8%, the Thunderstick joint is definitely not for the newer smoker!
Reviews of Thunderstick Joint by Interra Oils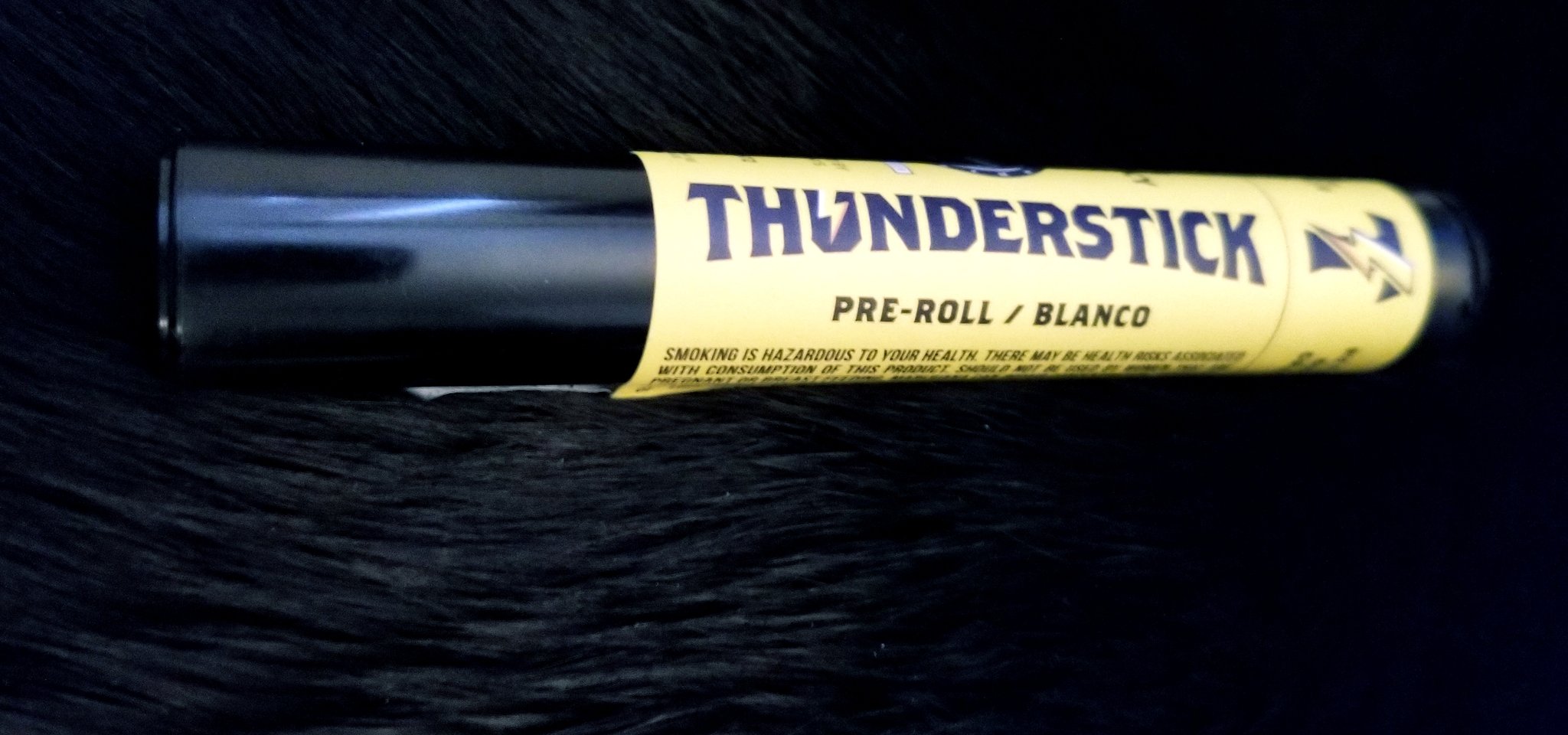 Even though the Thunderstick joint isn't strain-specific, it does have its own potent earthy flavor and hard-hitting effects that go unrivaled.
Check out what some cannabis enthusiasts had to say about it:
"This is STRONG. Seriously strong. I only took, like, three hits and was instantly stoned. The munchies are pretty strong, too. I ended up eating a whole large pizza to myself!" – Jesse R.

"The Thunderstick is definitely no joke. Probably best for experienced smokers, but I suppose brave newbie smokers can always give it a try. It's tasty, too." – Karen S.

"I had some serious couch-lock after half the joint, and couldn't even finish it all at once. It's absolutely delicious, and SERIOUSLY potent. Definitely recommend this one, especially if you're having a hard day. It really turned my mood around, that's for sure!" – George B.

"There isn't a strain listed, but that kief and distillate really bring out the potency of the flower and definitely add to it. I could barely finish the whole thing at once, and just laid on the couch for about an hour after. I also need to buy a new box of cereal." – Dylan G.
Price of Thunderstick Joint by Interra Oils
We've got this 1 g joint available for just $10.
Have you hit the Thunderstick joint by Interra Oils yet? Share your experience in the comments below!
*** Interra Oils will be visiting our store on Friday, October 6th, from 4pm to 8pm. Be sure to stop in and let them know how much you love their Thunderstick! ***
Disclaimer: Marijuana has intoxicating effects and may be habit-forming. Smoking is hazardous to your health. There may be health risks associated with consumption of Marijuana. Marijuana, in any form, should not be used by individuals that are pregnant or breastfeeding. Marijuana is intended for use only by adults 21 and older. Keep out of reach of children. Marijuana can impair concentration, coordination, and judgment. Do not operate a vehicle or machinery under the influence of this drug. This product may be unlawful outside of Washington State.