Blue Cookies (Flower)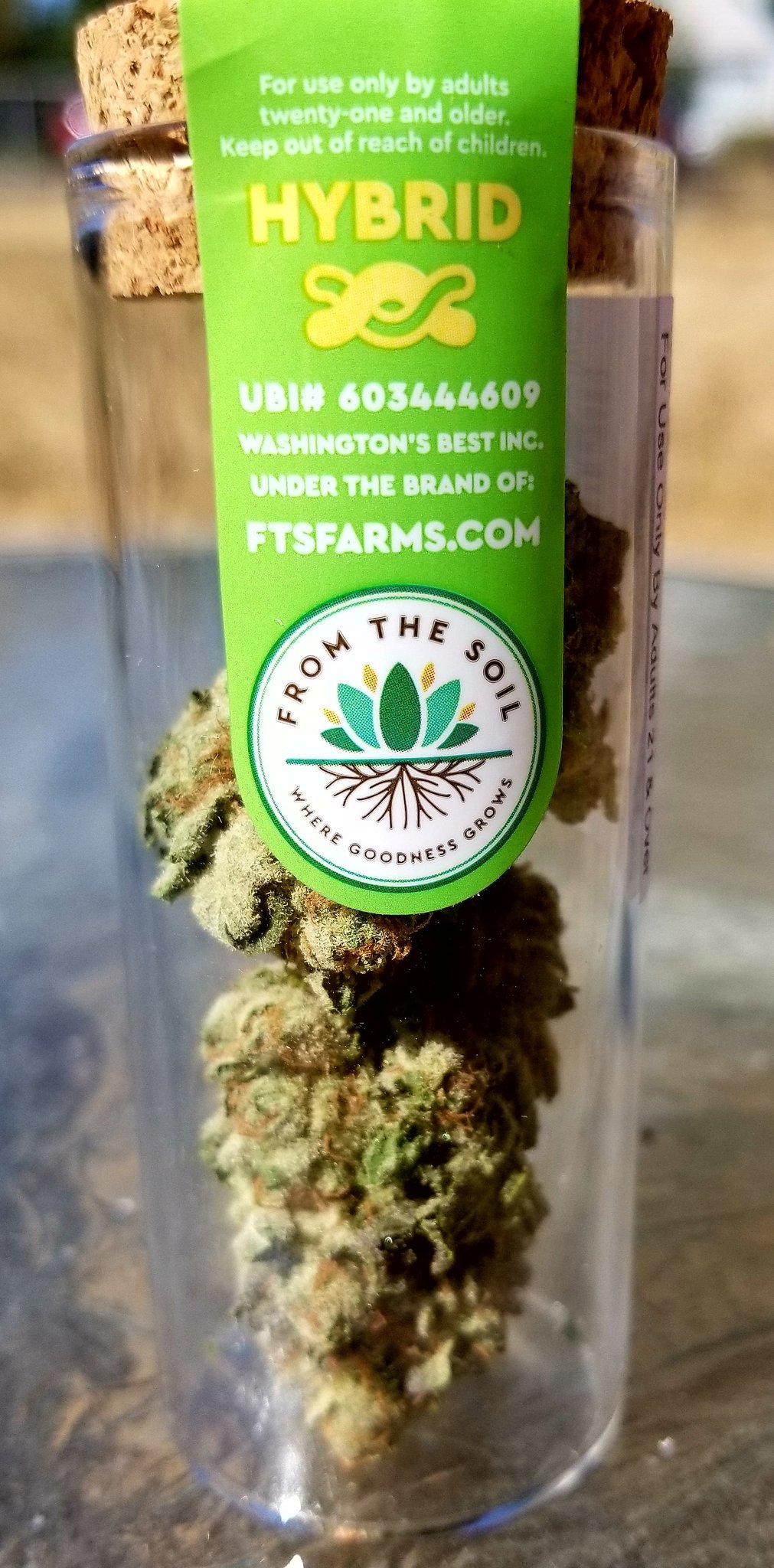 Blue Cookies is FTS Farms' indica-dominant hybrid that is a cross between two of the most famous strains around – Girl Scout Cookies and Blueberry. As the potent offspring of these two heavyweight strains, Blue Cookies' nugs have a thick dusting of glistening, frosty resin that coats the twisted hues of dark green, amber, and blueish-purple.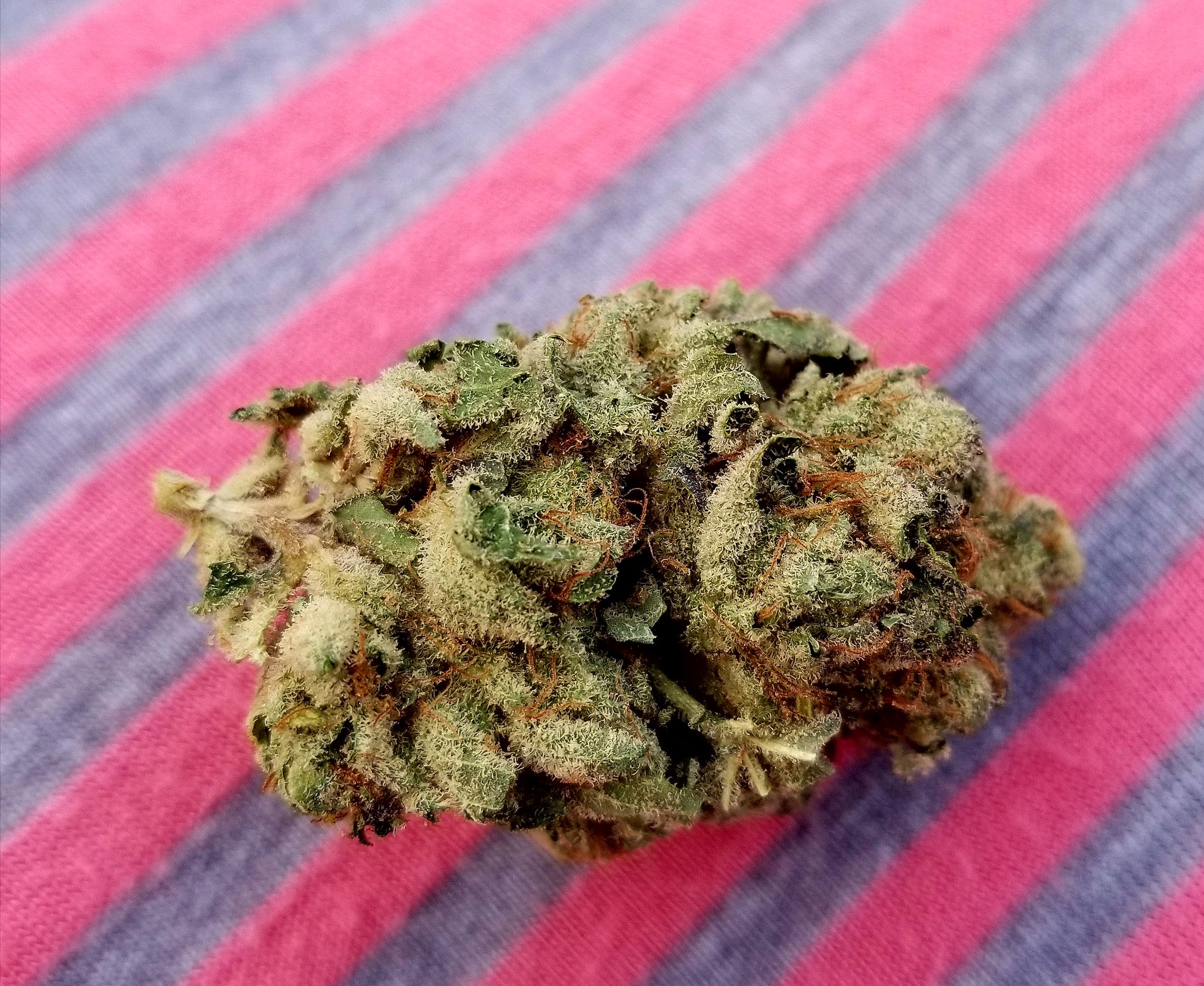 This strain has a sweet berry flavor that holds subtle notes of cherry, blending into a flavor that is every bit as enticing as the buds look. The moment the package is opened, that sweet, earthy aroma hits you, holding lingering notes of dark cherry. Snap open a bud, and that savory aroma intensifies, as if begging you to smoke it.
The gardeners over at FTS Farms genuinely loves sharing their enthusiasm for learning about the cultivation, harvesting, and mature flower of cannabis. Their entire operation is centered around the mindset and wisdom of the Dalai Lama, who stated:
" The roots of all goodness lie in the soil of appreciation."
These words set the basis for everything FTS Farms does, which is why their passion and deep love for the cannabis plant come through in each and every strain they offer. With each hit you take, or every dab you do, their appreciation lies within each flavor profile and makes the smoke that much more beautiful.
If you're looking for a relaxing strain that will bring you closer to the earth, one that was truly grown with love and reverence, Blue Cookies by FTS Farms is exactly what you're looking for.
Effects of Blue Cookies by FTS Farms
For flower, Blue Cookies is extremely strong, measuring at 20% THCc and 0.1% CBD.
A couple of hits is all you need before you start to feel the intense rush of euphoria as the Blue Cookies builds up into a strong cerebral high. It continues to build, then almost immediately after melts down into your body, causing full-body sedation and a pleasant feeling of overall relaxation.
Those who are new marijuana smokers would do best to try Blue Cookies in moderation, because it is incredibly potent. However, it's this potency that makes this strain the perfect choice for veteran smokers.
Blue Cookies is absolutely phenomenal to enjoy after a long, tiring day. Going through a stressful situation? Pack this into a bowl, sink back into your comfiest sofa or chair, and let this strain take you on a mental spa day.
Blue Cookies Strain Reviews
Considering it is the child of celebrity strains, it's hardly surprising that Blue Cookies is raved about throughout the PNW and beyond.
Check out some of the things our customers have had to say about this powerful strain:
"I use this when my anxiety is really bad, and it immediately gives me a sense of relief. It replaces all the bad feelings with an overall sense of calm, well-being, and happiness. I definitely recommend it. It tastes really good, too!" – Deborah G.

"The smell reminds me of dark cherry soda, and it tastes nearly as sweet. It's really strong, and gives some pretty intense couch-lock. I seriously love it." – Karen L.

"I honestly can't get enough of this hybrid. It's one of my favorites, and I love FTS!" – Pauline H.

"When I'm having a rough day, this is my go-to. It's got some seriously dense smoke, and smells incredible. I want a candle with that smell!" – Sammy R.

"I want more. I always want more. I can't get enough of this one. It's SO damn good!" – George V.
Price of Blue Cookies by FTS Farms
We've got this delicious strain available for $12 for 1g.
Come on in and try it for yourself!
*** FTS is going to be visiting our store on Friday, September 15th from 4pm to 8pm, so be sure to stop by and pick some up! ***
Have you tried Blue Cookies? Share your experience in the comments below!
Disclaimer: Marijuana has intoxicating effects and may be habit-forming. Smoking is hazardous to your health. There may be health risks associated with consumption of Marijuana. Marijuana, in any form, should not be used by individuals that are pregnant or breastfeeding. Marijuana is intended for use only by adults 21 and older. Keep out of reach of children. Marijuana can impair concentration, coordination, and judgment. Do not operate a vehicle or machinery under the influence of this drug. This product may be unlawful outside of Washington State.