Are Edibles, Flower, or Vapes Best for New and Experienced Cannabis Consumers?
When it comes to recreational cannabis consumption, there is a seemingly endless number of methods available now than ever before. This can make it tricky to determine the "best way" to consume edibles, flowers, and vapes, especially with new ways to consume discovered every day.

Smoking flower is, of course, the oldest method of consumption, but vaping cannabis has become incredibly popular. Edibles can be made from just about any food or beverage you can think of, with multiple cannabinoids – such as THC, CBD, CBG, and even CBN – included. And, that's not even covering the tinctures, oral sprays, capsules, and more. 

When weighing the edibles, flower, and vapes consumption options, the "best" method rests on your preferences and what type of experience you're aiming for in regards to convenience, price, potency, and health impact.

This guide will cover the basics of edibles, flower, and vapes consumption and give you some suggestions for each.

To make things convenient, we've broken up the guide into three main consumption categories: Edibles, flower, and vapes. This will help you to find your favorite method much faster.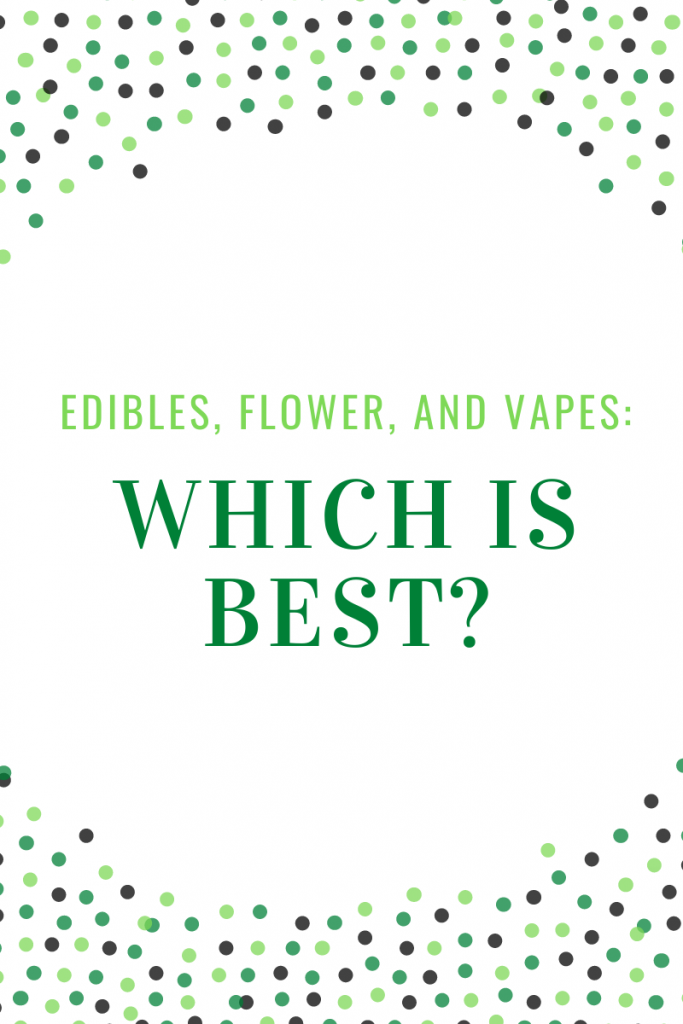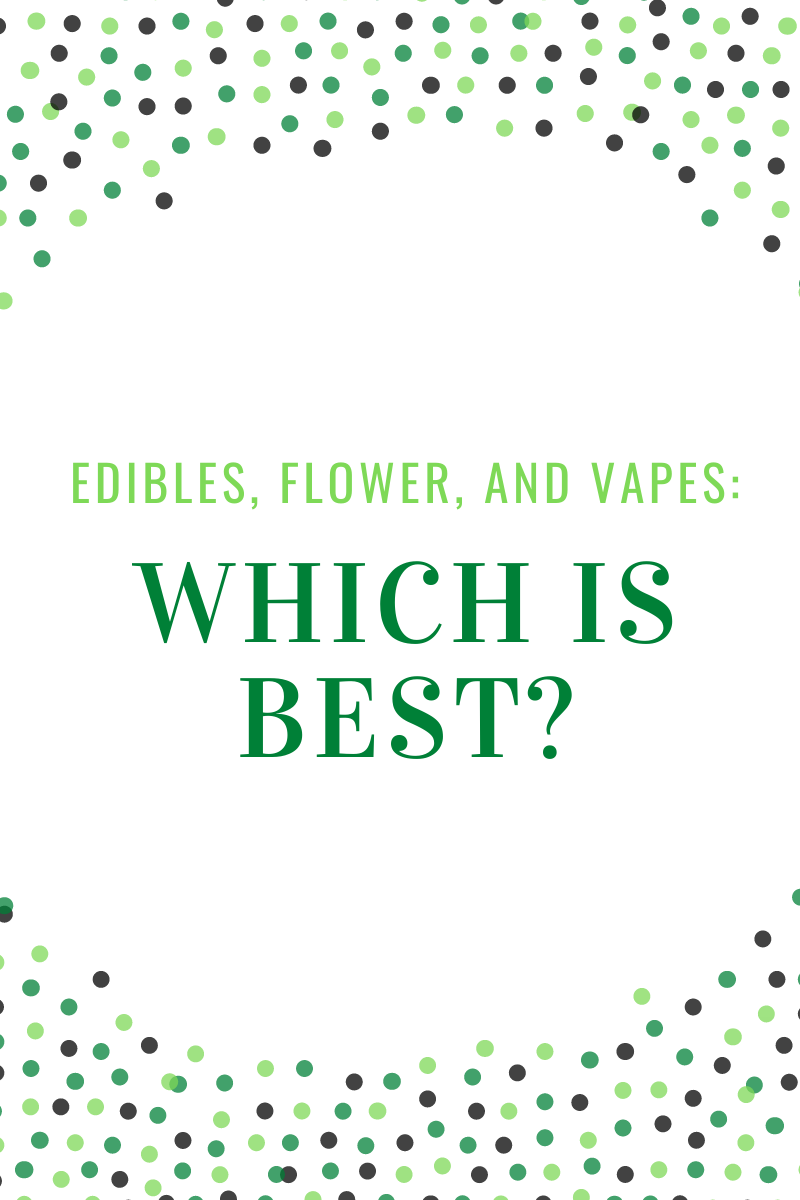 About Edibles
"Edibles" are any food or beverage that have been infused with cannabinoids. While "special cookies" and "pot brownies" are the most common types of edibles, there are also cannabinoid-infused candy, jerky, gum, mints, and even capsules.

Edibles typically contain between 10mg and 20mg of cannabinoids per individual serving and tend to produce long-lasting psychoactive effects that many recreational cannabis users can find uncomfortable. 

Learn what to do if you get too high.

About Flower
Cannabis flower is dried, cannabinoid-abundant flowers harvested from the Cannabis sativa plant. The most popular and plentiful cannabis product, flower is a famous choice among both novice and seasoned stoners. For many consumers, flower is the most convenient cannabis product, and is the method of consumption that is the least likely to induce unpleasant effects.

About Vapes
Cannabis vapes are products that vaporize cannabinoids to be inhaled. There are many types of cannabis vapes, from disposable cartridges to dry herb vaporizer pens. Some cannabis vapes are ideal for new stoners, but some ways of vaporizing cannabis – like dabbing – are best saved for after you've been smoking for a while.

Learn the different types of pre-filled cannabis vape cartridges

Comparing Edibles, Flower, and Vapes
Let's take a look at the benefits of each of the categories for edibles, flower, and vapes.
Vapes vs Flower
The key difference between cannabis vapes and cannabis flower is that vapes create inhalable vapor whie flower produces inhalable smoke. Cannabis flower can also be vaporized, so it's also important to remember that cannabis vapes are typically more potent than flower.

The average cannabis vape cartridge contains somewhere between 80-90% THC, whereas even the most potent flower caps out at around 30% THC. The water-based vapor produced by cannabis vapes does not have a lingering scent, while cannabis smoke has a smell that can stick to your skin, hair, and clothes for some time.

Learn how to get the smell of weed out of your house.
Will Vapes or Flower Get You Higher?
When comparing vapes and flower, the cannabis vapes will produce a stronger high. Cannabis vapes typically contain around three times more cannabinoids than flower, resulting in a much more powerful high with less product consumed. Many recreational cannabis users also find they can take large higts of of a vape while a large hit of smoke would make them cough out.

Are Vapes More Expensive Than Flower?
No, cannabis vape cartridges and cannabis flower are around equal price. A typical one-gram vape cartridge is an average price of $25 to $45, and the most common measurement of cannabis flower products, the "eighth" (3.5g) is around the same price. A gram of concentrate in a vape cartridge typically contains around 600-900mg of cannabinoids, with the average eighth of flower holding the same amount.

If anything, flower is a bit more expensive than vapes because flower is more likely to be wasted. Accidentally dropping your grinder, spilling some flower on the table or floor as you pack a bowl, or leaving a bit of green at the end of a blunt is common.

By the token, it's often hard to get every last bit of concentrate from a vape cartridge. Dab containers often contain a small amount that's hard to scrape out entirely, as well.

Edibles Cost the Most
Generally speaking, consuming edibles is more costly than smoking or vaping if you are partaking on a daily basis. The average edible is around $15 to $20, but only contains about 100mg of cannabinoids.

In contrast, an eighth of flower that costs $39 contains 18.61-22.61% THC, which is substantially more. So, if you're looking for a sustainable way to get stoned on a daily basis, flower and vapes are the way to go.
Comparing Cannabis Vapes and Edibles
Cannabis edibles and vapes are too vastly different to determine if one is better than the other. For many stoners, vapes are the favorite method for daily consumption, but edibles are more fun and great for community engagement on social media, in addition to delivering long-lasting and heavy effects. 
If you're heading out for some fun activities, you may want to munch on some edibles before you venture out rather than continue to hit your vape pen every 30 minutes. If you have nutritional restrictions, however, the sweet edibles may be a no-no.
Comparing Edibles and Flower
Edibles and cannabis flower are also very different, though edibles are often made with flower. Edibles deliver cannabinoids via oral administration, which provides highly potent and longer-lasting effects.

Cannabis flower is typically smoked, providing short-term effects that more seasoned stoners often find more potent than eating edibles.

Because both edibles and flower have their own unique benefits, neither one is inherently superior to the other. Some stoners prefer the effects of the long-lasting edibles, but many also like to skip the list of other ingredients. The most experienced, lifestyle stoners enjoy the natural, classic experience of flower, but newer smokers often aren't a fan of the smoke swirling in their lungs.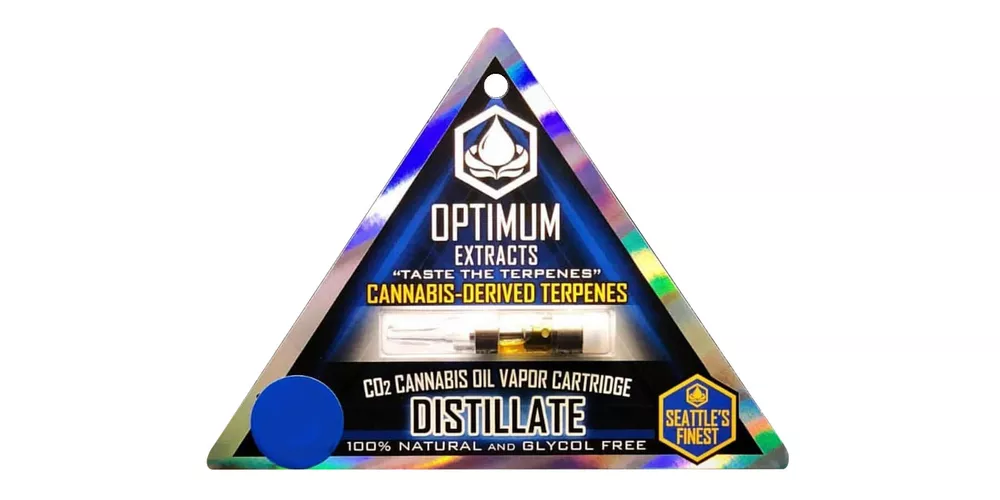 Pros and Cons: Edibles, Flower, and Vapes
Edibles
Pros: Convenient and delicious, less formidable for new consumers, deliver long-lasting effects
Cons: Effects can be overwhelming, not always diet-friendly, more expensive for daily consumption

Flower
Pros: The classic and most natural method, milder high that is less overwhelming, numerous options for consumption
Cons: Not as potent a high as edibles and vapes
Vapes
Pros: Highly potent and convenient, several vape cartridge options, easy to take on-the-go
Cons: Can be too potent for some, lacking of the "natural" feeling associated with smoking, often require charging

Edibles, Flower, and Vapes for New Stoners
Flower is generally the best option for new stoners to start with. Beginners may also like edibles, if they are not fans of smoking, but should START LOW AND GO SLOW until they are used to the experience. Some cannabis vapes, such as disposable vape pens, may also be suitable for new stoners, though dabs are not suggested due to their extremely high potency.

Then again, it's fun to get stupidly high. So, go for it if you're up to it.

Edibles, Flower, and Vapes for Experienced Stoners
For the more seasoned, daily stoners, vapes and flower are the best options. Edibles are certainly fun, but don't really chip away at your tolerance wall. If the somewhat mild effects of flower just aren't cutting it anymore, try vapes, which are more potent and produce a stronger high. To get the strongest high, dabs are the way to go.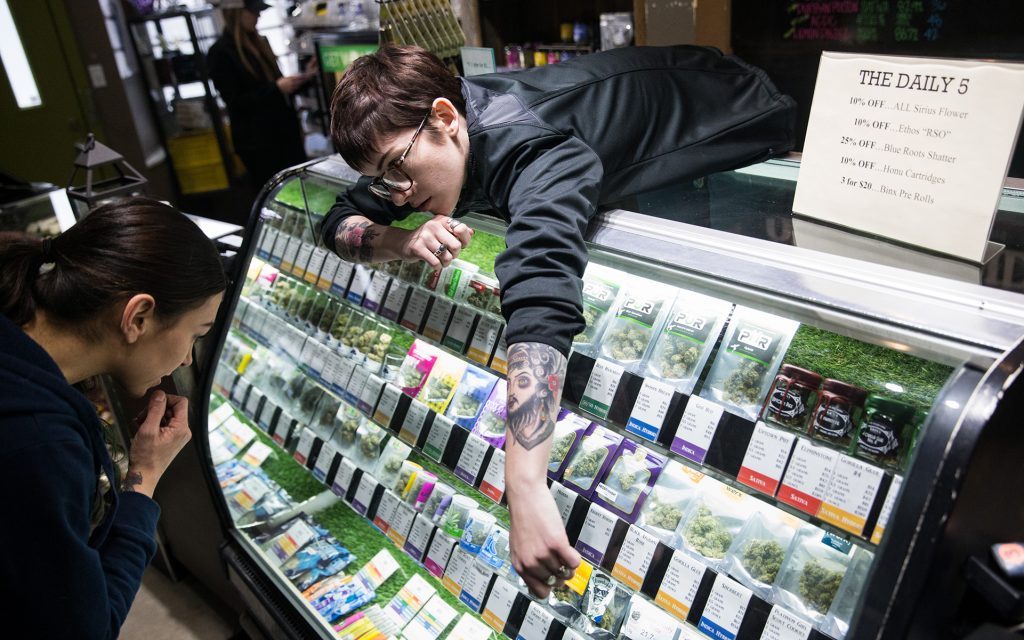 Ask the World of Weed Budtenders About Edibles, Flower, and Vapes!
Come on in to to World of Weed and talk with our professionals about the differences in effects of cannabis edibles, flower, and vapes. We are Tacoma's top-rated recreational marijuana dispensary.
At World of Weed, we offer a highly user-friendly experience that includes budtenders that are greatly knowledgeable about all of our products. We carry several varieties of sativa, indica, and hybrid cannabis products, including flower (in jars and in pre-rolls), edibles, and vapes. No matter what type of Washington marijuana products you're looking for, we can help you out.

Call us today at 253-272-9333 or visit our website for more information

---
Disclaimer: Marijuana has intoxicating effects and may be habit-forming. Smoking is hazardous to your health. There may be health risks associated with consumption of Marijuana. Marijuana, in any form, should not be used by individuals that are pregnant or breastfeeding. Marijuana is intended for use only by adults 21 and older. Keep out of reach of children. Marijuana can impair concentration, coordination, and judgment. Do not operate a vehicle or machinery under the influence of this drug. This product may be unlawful outside of Washington State.