It's true:
Everything's better when you're stoned.
But, in this post, we're going to look at the best stoner activities for summer – – the perfect list of fun things to do when you're super lit.
Being stoned out of your mind truly does make pretty much everything better. Once you build your tolerance and evolve from Newbie to full-on Stoner, you probably find yourself doing everything just a tad stoned, including waking up and enjoying that first cup of coffee in the morning.
But, that's not always the case:
Sometimes, you just get super stoned and are too high to think of something fun to do. When that happens, we here at World of Weed have got your back as we go through this list of best stoner activities for summer.
Disclaimer: It's best to avoid getting so stoned that you nod off enjoying any of these best stoner activities. Not a good idea.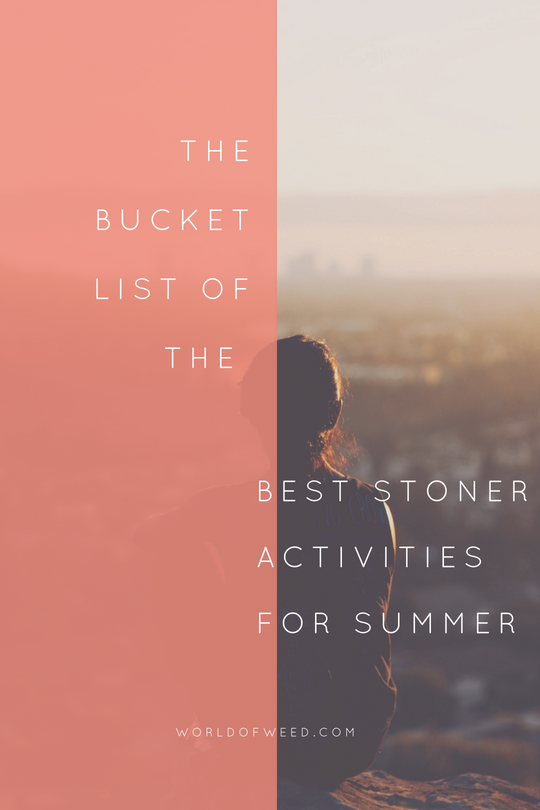 Looking for some fun things to do? Check out this bucket list of the best stoner activities for summer, and you'll be well on your way to an exciting season.
Take a Dive
Just think about slipping into that cool, refreshing water while stoned on some great ganja. It combines the best of both worlds: The refreshing water and the euphoric calm of the weed.
Invite your friends and host a pool party – – definitely one of the best stoner activities for summer! (Just don't forget the snacks.)
Get Creative
There are several super creative strains out there that make doing something artistic one of the best stoner activities for Summer. Just chill out on your porch, sipping some cannabis-infused lemonade, and coloring in any of the many fun coloring books they have available for adults. Add a blunt to the mix, and you've got everything you need for haze-filled, sun-kissed Summer.
Take a Hike in Nature
And by "hike", we mean go for a long walk in the forest with your friends and a choice bag of weed or some pre-rolls. Not only do you get to enjoy the glory of nature on a sunny Summer afternoon, but it makes for a great way to get closer to your friends and share some deep conversation. The weed certainly helps with that, but don't forget to bring some snacks for when those munchies hit. Suddenly becoming ravenous and hangry is a quick way to ruin a great outing.
Strains for deep conversations with friends include: Super Silver Lemon Haze (Bondi) , Green Crack (Creekside Cannabis), Candyland (Blue Roots), and Chemmy Jones (Fire Cannabis).
Clean the House
Now, this may not be something you'd consider one of the best stoner activities for Summer. However, with a fun sativa and some nice cleaning products, you will find that cleaning your house while stoned gives you a huge boost. Being high helps your cleaning efforts get more thorough, plus it serves as a great way to zone out and chill while you make your home the way you want it. A sense of accomplishment, a visual result, and some premium weed — Yeah, that's one of the best stoner activities for Summer you could ask for.
Turn Those Speakers Up
One of the absolute best stoner activities for summer or otherwise is listening to music that fits your mood. If you're just chillin' and relaxing, you could go for some Kotton Mouth Kings. Want something a bit more upbeat? Try "Dry" by BARZ! and be extra thankful that you're not dry!
Feed the Munchies
It's a pretty popular belief that Taco Bell was invented just for stoners. Some soft tacos and a refreshing soda with the "good ice" always tastes mind-blowingly amazing after a fat blunt. Which, of course, makes it one of the best stoner activities for summer. Smoke a blunt, grab a bunch of Taco Bell, and go back to your pad to wax on that while the munchies are raving.
Heaven.
You could also just order some pizza — it's always a good choice. Plus, the pizza man delivers. No having to worry about going anywhere or driving while stoned.
Go Look at the Stars
One of the best things about summer is the comfortably warm, long evenings. So, why not grab someone special (even your best friend!) , take some blankets, and go find a nice patch of grass to stretch out in. Gaze up at the stars as you share a blunt or some bowls with your friend, and just let your mind wander.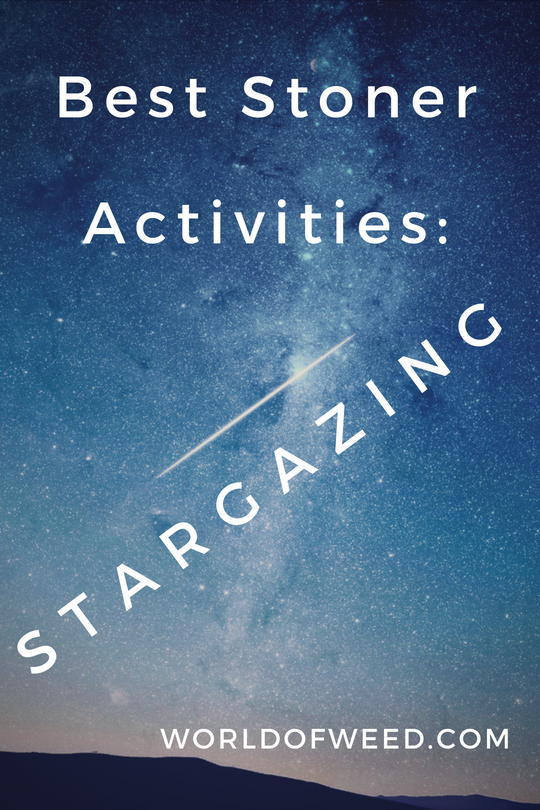 Get Active
Smoking inside and chilling on the couch all the time can lead to stoner laziness. And that's just a cliche. So, instead, why not get active? Hit a blunt or two, take a fat bong rip, or dab out. Then, do something active that you enjoy, such as Yoga or going for a run. The long days and warm evenings make combining cannabis with getting active one of the best stoner activities for summer.
And, yes. We fully agree that grinding up a bunch of weed counts as an awesome arm workout.
Marathon Some Hilarious Movies
It's a tale as old as time:
Person meets weed. Weed makes person laugh at everything. Person enjoys life that much more.
Well, seeing as how smoking certain can strains can make everything suddenly funny, why not marathon some of your stoner favorites? Smoke out as much as you want, have plenty of snacks on hand, and binge-watch hilarious movies like Wayne's World or Bill & Ted's Excellent Adventure. Always good choices, especially when you're looking for the best stoner activities for summer that don't involve being out in the sun or heat.
As a bonus, edibles
Visit the Planetarium
We talked about how fun stargazing is, earlier up on this list. Take things one step further by smoking a couple of blunts and then heading to your local planetarium. The presentation and explanation of the stars and constellations will give you a newfound appreciation for the universe. As a bonus, many universities and college have planetariums that offer discounts to children, students, and those with military ID cards. Why not spark a few pre-rolls, or enjoy some relaxing edibles, and head over to your planetarium to take part in one of the best stoner activities for summer. PLUS: They make for great Summer Break trips that have the added bonus of being educational.
Spend the Day at a Theme Park
Being high at a theme park with some of your best friends is bound to be one of those unforgettable, best stoner activities for summer that will create memories to last a lifetime.
Take a discreet vape pen (such a the IndigoPro Vape Pen) with you, so you can keep your high going between rides. Add that THC to the adrenaline rush of some of the more exciting rides, and you're sure to have a buzz worth writing home about.
Theme parks have all sorts of fun stoner activities for summer, such as walking around with cotton candy, munching on funnel cake, getting a glitter tattoo airbrushed on you, and finding all sorts of neat things in the vendor areas. Plus, there are plenty of opportunities for discounts, specials, and other ways to save money.
Blaze Another One
It may seem like a silly thing to say, but one of the best stoner activities for summer is to get even more high. Take some dabs, hit a cannabis oil cartridge, roll some joints, take fat bong rips, or pop some edibles.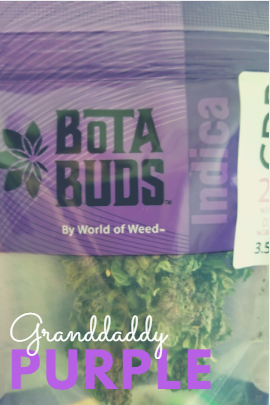 What are some fun things you'd add to your own bucket list of the best stoner activities for summer?
Let us know in the comments, and don't forget to follow us on Instagram!
---
Disclaimer: Marijuana has intoxicating effects and may be habit-forming. Smoking is hazardous to your health. There may be health risks associated with consumption of Marijuana. Marijuana, in any form, should not be used by individuals that are pregnant or breastfeeding. Marijuana is intended for use only by adults 21 and older. Keep out of reach of children. Marijuana can impair concentration, coordination, and judgment. Do not operate a vehicle or machinery under the influence of this drug. This product may be unlawful outside of Washington State