As we all know, cannabis is a flower. Flowers produce terpenes, which is what gives them their smell, attracts pollinators, and keeps predators at bay. These odoriferous compounds is what gives weed that heavenly scent we all love, but it also stinks up the room. The aroma of fresh, sticky, frosty bud can linger in the room like the perfume of a former lover.
[Related story: IndigoPro Vape Pen: Advanced Technology Every Stoner Needs]

Just like a former lover, this odor betrays you and lets everyone around you know you've been packing bowls. Not everyone's chill with the smell of weed, and you're not always going to be smoking in the right places.
If you want to smoke in "stealth mode" , these tried-and-true stoner tricks for getting the weed smell out of your house are going to come in handy.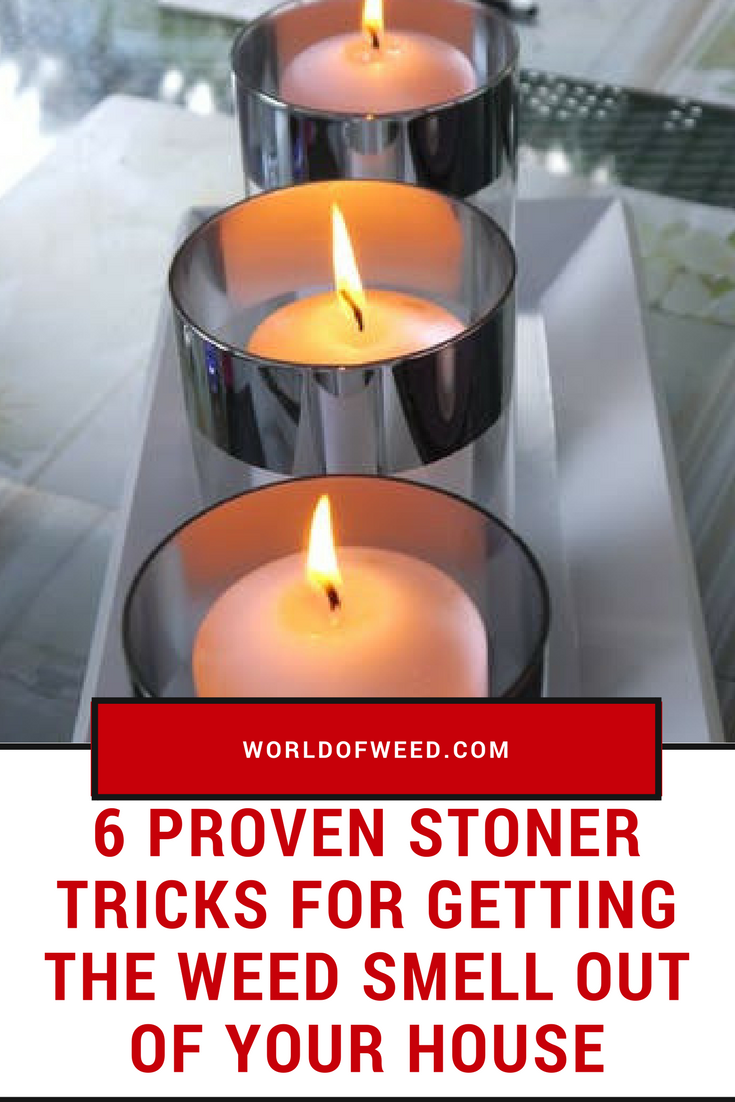 1. Nag Champa Incense
Stock up on this.
Nag Champa is an incense that is typically burned in ashrams. The scent varies by brand, with some being sweeter or heavier than others. It comes in sticks and cones, and is generally considered to have a gender-neutral scent; it is neither feminine nor masculine in nature.
The incense generally contains:
Flower oils (orange blossom, ylang-ylang, tea rose oils, and / or champa flower oil)

Sandalwood

Tree resin

Cardamom

Vanilla

Black pepper

Honey

Some: lavender oil, saffron, cassia, cinnamon, and strawberry
This exotic aroma is not only great for getting the weed smell out of your house, but the smoke from the incense will also visually camouflage any lingering weed smoke.
[Related Story: Honu Coconut Snowballs]
2. Simmer Patchouli Oil on the Stove
Patchouli oil is the hallmark scent of any seasoned, weed-loving hippie – – and it's perfect for getting the weed smell out of your house.
Produced from the small pink and white blossoms of the patchouli plant, the oil is renowned for a few different things (such as aphrodisiac qualities), but mostly for its distinctive, pleasant, and long-lasting earthy scent.
Simply mix a few drops of patchouli oil into a diffuser, if you have one. If you don't, simmer a pot of water on the stove and add a few drops of the patchouli oil. Get that going, light up, and you don't have to stress over getting the weed smell out of your house or bedroom.
3. Febreeze It
Most Americans have at least one type of Febreeze product in their home. It's great for gassy pets and roommates, masking that pile of dishes you "are soaking" in the sink, and for trigger-action weed smell reduction.
Open up the windows, and spray that Febreeze all over in the room you smoked the weed in. Everything might smell like Lavender for awhile, but Febreeze will definitely help when it comes to getting the weed smell out of your house.
4. Use the Bathroom
No, it doesn't matter that you don't have "to go."
One of the sneakiest hacks for getting the weed smell out of your house is to go into the bathroom. Bring along stick matches and turn on the fan. The combination of sulfur and wood is very distinctly matches, but it will also hide the smell of at least one or two bowls. Flush the matches and ash. The bathroom fan will take care of the rest. If the smell of matches does linger, you can always tell them you REALLY had to use the bathroom.
5. Make a Sploof
If you are really stressed about getting the weed smell out of your house, but can't do any of the above options, you can make your own "Sploof."
You need:
Paper towel / TP roll

Rubber band

Dryer sheet
Put the dryer sheet around one end of the paper towel roll, and then anchor it with the rubber band. You want to fill the volume of the roll with your weed smoke, so exhale slowly and steadily so that the majority of the weed smell is diffused.
Watch a tutorial here:
6. Smoke in the Shower

Another way to use your bathroom for a sneaky, under-the-radar smoke sesh is to smoke your weed while you've got the shower going. Turn the shower to maximum hotness, creating a cloud of steam. The smell of the weed will dissipate with the steam, and will then get pulled into the bathroom fan. You can also place a towel along the bottom of the door.
[Related Story: Dabbing 101: How to Take a Dab ]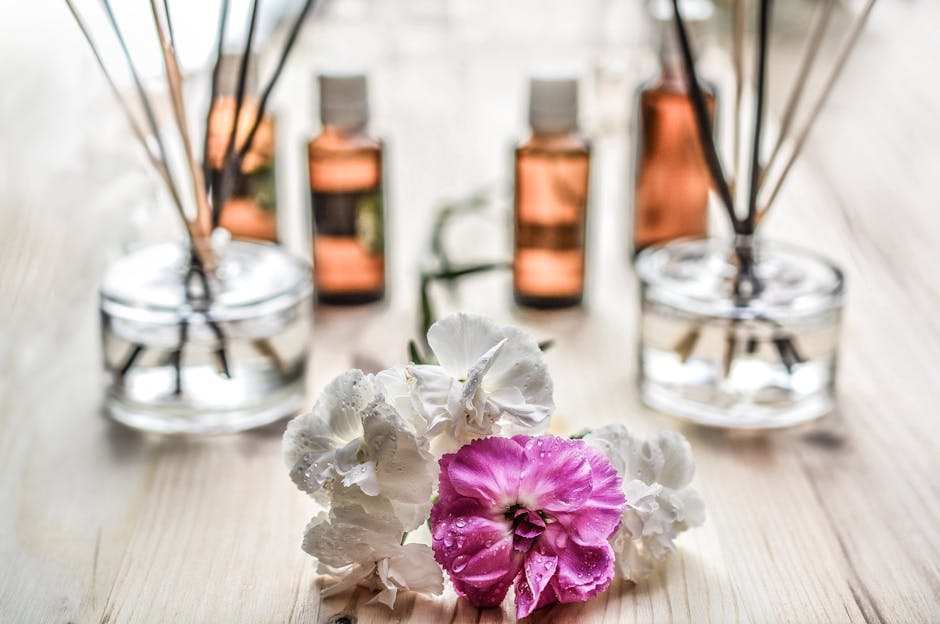 [Related Story: 7 Sweet Marijuana Strains to Get You Ready for Spring ]
With all of these surefire, proven stoner tricks for getting the weed smell out of your house, you'll be able to toke away without worry.
What are your go-to cannabis camouflage techniques? We'll try out the best suggestions and highlight them in a follow-up post!
Disclaimer: Marijuana has intoxicating effects and may be habit-forming. Smoking is hazardous to your health. There may be health risks associated with consumption of Marijuana. Marijuana, in any form, should not be used by individuals that are pregnant or breastfeeding. Marijuana is intended for use only by adults 21 and older. Keep out of reach of children. Marijuana can impair concentration, coordination, and judgment. Do not operate a vehicle or machinery under the influence of this drug. This product may be unlawful outside of Washington State.