IndigoPro has been "dedicated to perfect the union between technology and personal vaporizers." They have always strived "to create the ideal vaping experience."
And they certainly reached perfection when it comes to their newest vaporizer – the IndigoPro Vape Pen.
IndigoPro: Advanced Vapor Technology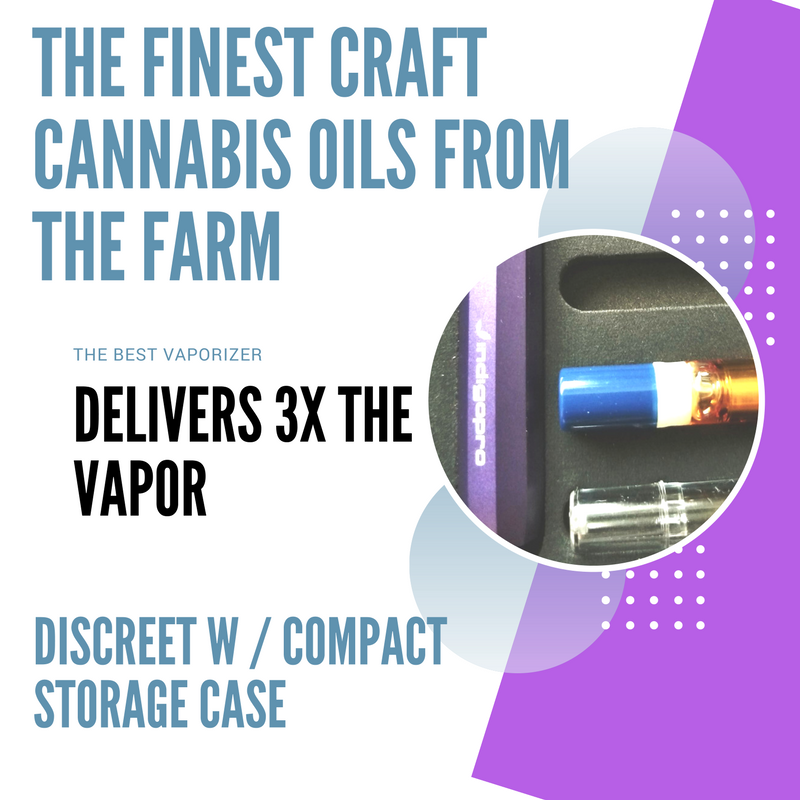 With the IndigoPro Vape Pen, you'll be able to savor the purest nectar available: CO2-extracted from The Farm's craft cannabis in Boulder, CO. There are plenty of flavored oils to choose from, each one in a magnetic cartridge that pops easily into your IndigoPro Vape Pen. All of flavors are equally delicious, and all of them are equally affordable. They're also all potent!
The IndigoPro pen has an innovative ceramic atomizer cartridge that makes it incredibly easy to get draw smoothly and for as long as you are able or want to. As a great plus, the atomizer cartridge also has a subtle vibration as you pull to let you know that it's working. No more guesswork, like with some other vaporizers out there.
About the size of a writing pen, the IndigoPro Vape Pen is easy for the stoner on-the-go, for for those who wish to be a more discreet. The vaporizer fits easily in the carrying case they came with, in a pocket, in a purse, a clutch, or anything else. Small, durable, and nearly impossible to break with normal, intended use. The IndigoPro Vape Pen is remarkably easy to use, without any buttons that could get stuck or malfunction.
Additionally, those cartridges are all leak-proof, so you don't have to worry about them leaking all over inside of the IndigoPro Vape Pen.
Durable. Discreet. Compact. Leak-proof. Easy to use. Affordable. What else could you want?
IndigoPro Vape Pen || Game-Changing Features
IndigoPro Vape Pen
Best vaporizer, delivering 3X the vapor other brands offer

Easy to use, smooth draw

Draw indicator has subtle vibration to show it's working

You'll run out of energy before the battery

The long-lasting battery allows use while charging

It's nearly impossible to break the exterior casing under normal use. It's just that durable.

Comes with a high-quality, compact carrying / storage case with zipper closure

Zippered carrying case is black and sleek, and looks like a zippered book cover – – Subtle!
IndigoPro Vape Pen Cartridges
Innovative ceramic technology designed exclusively for The Farm's Craft Cannabis Oil

The cartridges and the inside of the pen are magnetic, so they just drop right in and pull right out

Leak-resistant cartridges help you avoid mess and waste

No burnt, bitter taste – clean vapor the whole time

Plenty of flavored artisanal oils to choose from – – – Try them all!

Affordable pricing
Buy Yours Today!
You'd only want to smoke the best when it comes to weed, so you need the best when it comes to vaporizers. Come on by the store, and we'll set you up with the only vaporizer you'll ever need or want – – the IndigoPro Vape Pen. Getting one is just as easy as using one – – and both the cartridges and IndigoPro Vape Pen are only $40 each!
Did you treat yourself to an IndigoPro Vape Pen? Tell us about your experience in the comments!
Disclaimer: Marijuana has intoxicating effects and may be habit-forming. Smoking is hazardous to your health. There may be health risks associated with consumption of Marijuana. Marijuana, in any form, should not be used by individuals that are pregnant or breastfeeding. Marijuana is intended for use only by adults 21 and older. Keep out of reach of children. Marijuana can impair concentration, coordination, and judgment. Do not operate a vehicle or machinery under the influence of this drug. This product may be unlawful outside of Washington State.