Halloween – – or should we say HalloWEED? – – is just around the corner.
And that means it's time to get ready for some spooky Halloween fun. To make things easier on you, we've put together this master list of all the Halloween posts we've done. We've got edibles, we've got costume ideas, we've got a pumpkin bong, and we've got tons more.
So, park your broom and pull up a pumpkin.
Let's get spooky:
The Stoner Halloween Master List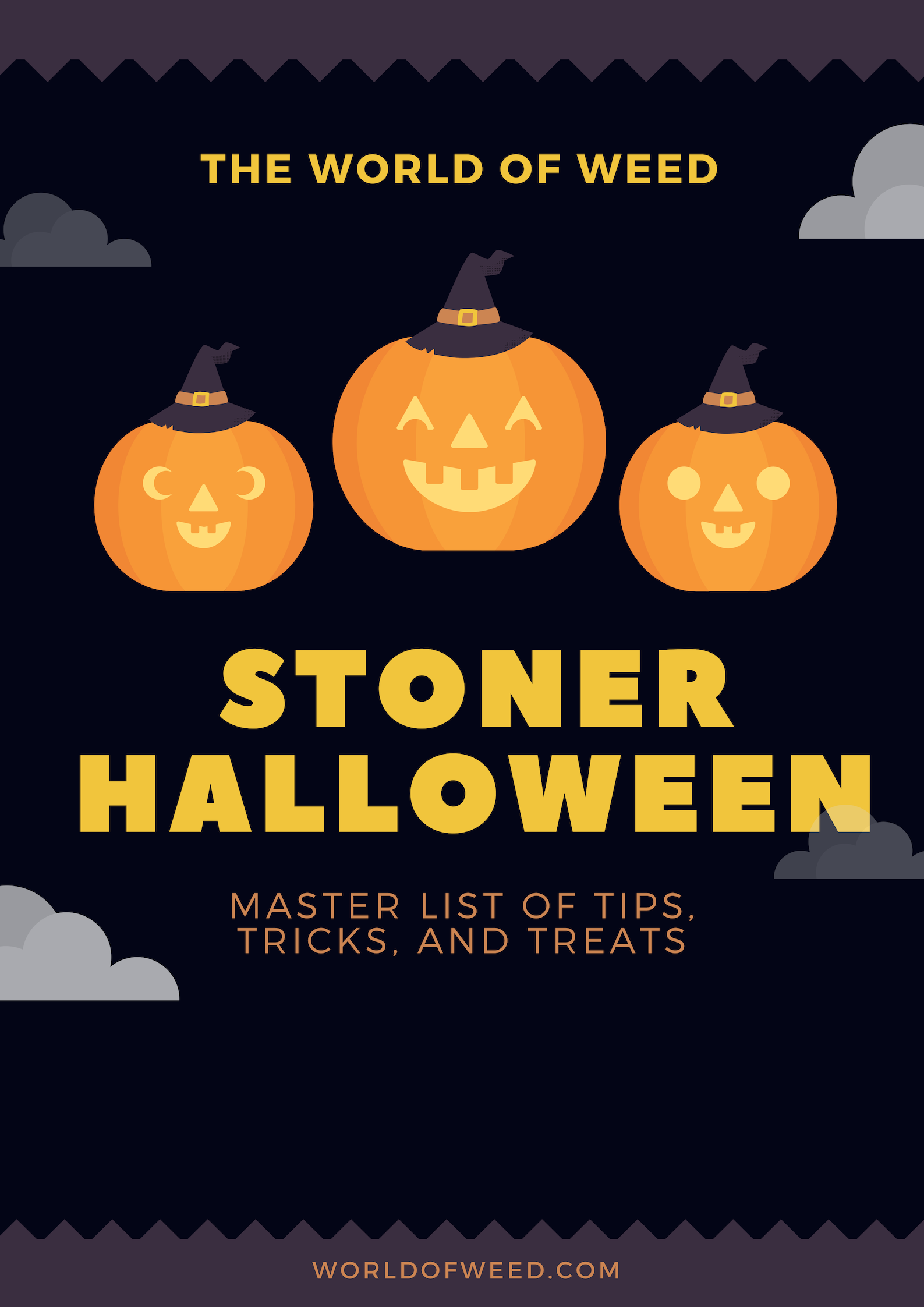 Super Scary Stoner Halloween Stories Guaranteed to Freak You Out
Trick or Treat! 06 Super Dank Halloween Edibles
Top 5 Stoner Halloween Party Tips
This is HalloWEED: A Guide to Having an Unbeatable Stoner Halloween
15 HIGHlarious Stoner Halloween Costume Ideas
Friday the 13th – The Smoke Sesh Game
A Halloween Treat For You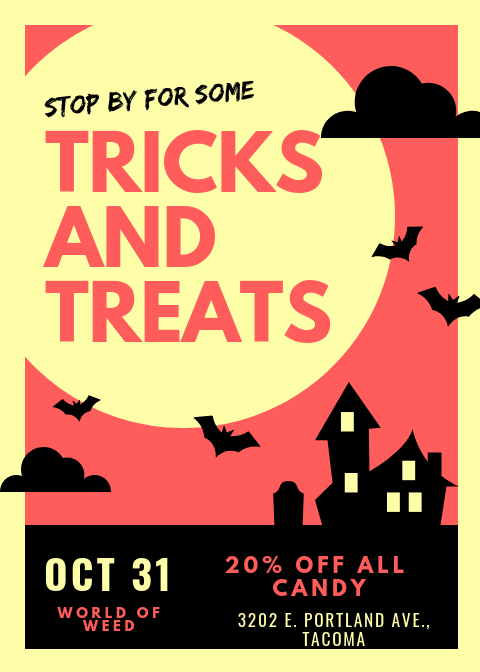 Whether your favorite candy is chocolate, gummies, or something in between, we've got all kinds of dank edibles just waiting to turn your stoner Halloween into an unforgettable, smoke-filled, candy-fueled holiday you'll be talking about long after you've polished off the very last candy corn. So be sure to stop by on Halloween for our 20% off sale!
What's your favorite Halloween candy?
Stop by on Halloween to get 20% OFF all candy edibles!
---
Disclaimer: Marijuana has intoxicating effects and may be habit-forming. Smoking is hazardous to your health. There may be health risks associated with consumption of Marijuana. Marijuana, in any form, should not be used by individuals that are pregnant or breastfeeding. Marijuana is intended for use only by adults 21 and older. Keep out of reach of children. Marijuana can impair concentration, coordination, and judgment. Do not operate a vehicle or machinery under the influence of this drug. This product may be unlawful outside of Washington State.