Throwing the Dankest Stoner Halloween Party of 2018
Let's be honest here.
April 20th is literally the dopest holiday of the year, with July 10th coming in right behind it. Sure, other holidays have presents, but you can really do that with any of them.
But, there's something uniquely special about Halloween. There are just so many awesome things about Halloween, like costumes, mountains of candy, the festive atmosphere, spooky stories. . . so many great things.
The only thing that would make it better?
Throwing a stoner Halloween party!
Dive into hosting the dankest stoner Halloween party of 2018 with these planning tips on cannabis decorations, pre-rolls and edibles, music, and other stoner Halloween party ideas.
The list is put together without any particular ranking. It's more of a checklist, to make sure you've got everything you need to celebrate the spookiest day of the year.
Read it over, start planning, and throw the dankest stoner Halloween party on the whole planet.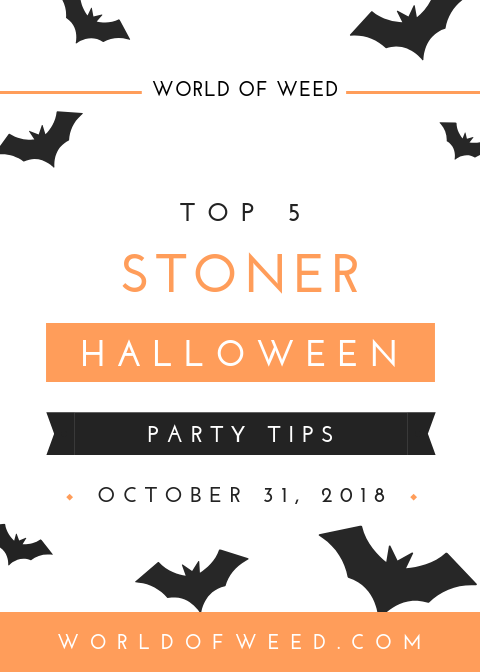 Stoner Halloween Party Tip #1: Dope Invitations
This year, ditch the usual Facebook / text / messenger party invites. It's so impersonal.
Instead, pick out or create some sick stoner Halloween party invitations to deliver to the people you want to invite. An additional benefit to this is the fact it's not on social media, so it won't show up on your other friends' timelines. No need to worry about any "why wasn't I invited" conversations!
Stoner Halloween Party Tip #2: Spooky Decorations
If you're throwing a party of any sort – – but ESPECIALLY a Halloween party – – you're goin to want to make sure your place is as totally decked as possible. At the very least, put up some fake cobwebs and plastic spiders, and get some gothic wall tapestries. You want the place to be festive enough for Halloween, but you still want it to be chill enough for smoking some green with a bunch of people.
When you're picking out decorations for a stoner Halloween party (or, again, any party), lighting is pretty darn important. You don't want the lighting to be too dim, but it should be low enough to set the green mood. Get some rope lights to loop around your place. They're affordable, they come in long lengths, and they set great ambiance.
Don't forget to put together a sweet Halloween party playlist to set the mood and keep the festivities alive – – or undead?
Stoner Halloween Party Tip #3: Strain Variety
It's a little hard to throw a stoner Halloween party without having at least a few different cannabis strains available for your guests to smoke.
You may want to have indica, sativa, and hybrid options, because not everyone likes to feel the same types of effects. Cater to all types of people who will be at your stoner Halloween party, and set out your bud in display jars with clear labels.
Clean all of your glass pieces, and set out different bongs, pipes, dab rigs, and other smoking devices. With plenty of options circulating, nobody has to sit and wait for the blunt to eventually make it back to them in rotation.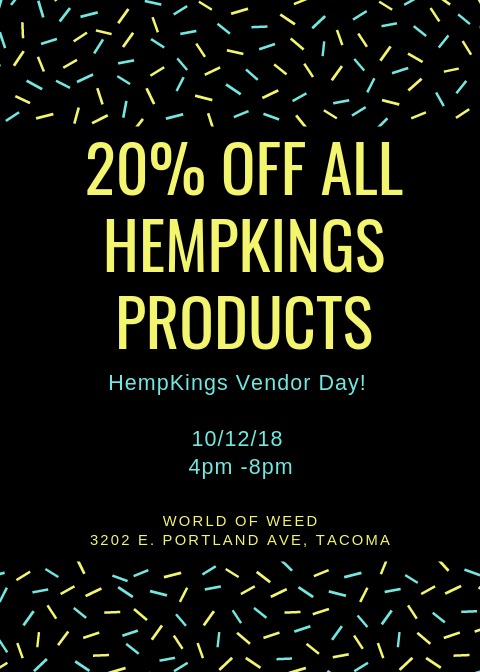 Stoner Halloween Party Tip #4: Stock Up on Edibles
Not everyone likes,or is able to, smoke or dab. So, have plenty of edibles on-hand for those guests who would otherwise be left out. If anyone has food allergies, make or buy edibles that meet their dietary needs.
Don't forget to have regular, non-THC snacks available for when the munchies hit, too!
Stoner Halloween Party Tip #5: Costumes are a Must
You can't have a stoner Halloween party without costumes!
And, let's face it, no stoner Halloween party is going to be complete without some super dank and HIGHlarious stoner Halloween costumes! There are loads of ideas out there, from famous duos to just general weed-themed clothing.
If you're going to be the host of the greatest stoner Halloween party of all time, then you need to have a stoner Halloween costume to match!
What's your biggest stoner Halloween party tip? Share it with us down in the comments!
---
Disclaimer: Marijuana has intoxicating effects and may be habit-forming. Smoking is hazardous to your health. There may be health risks associated with consumption of Marijuana. Marijuana, in any form, should not be used by individuals that are pregnant or breastfeeding. Marijuana is intended for use only by adults 21 and older. Keep out of reach of children. Marijuana can impair concentration, coordination, and judgment. Do not operate a vehicle or machinery under the influence of this drug. This product may be unlawful outside of Washington State.