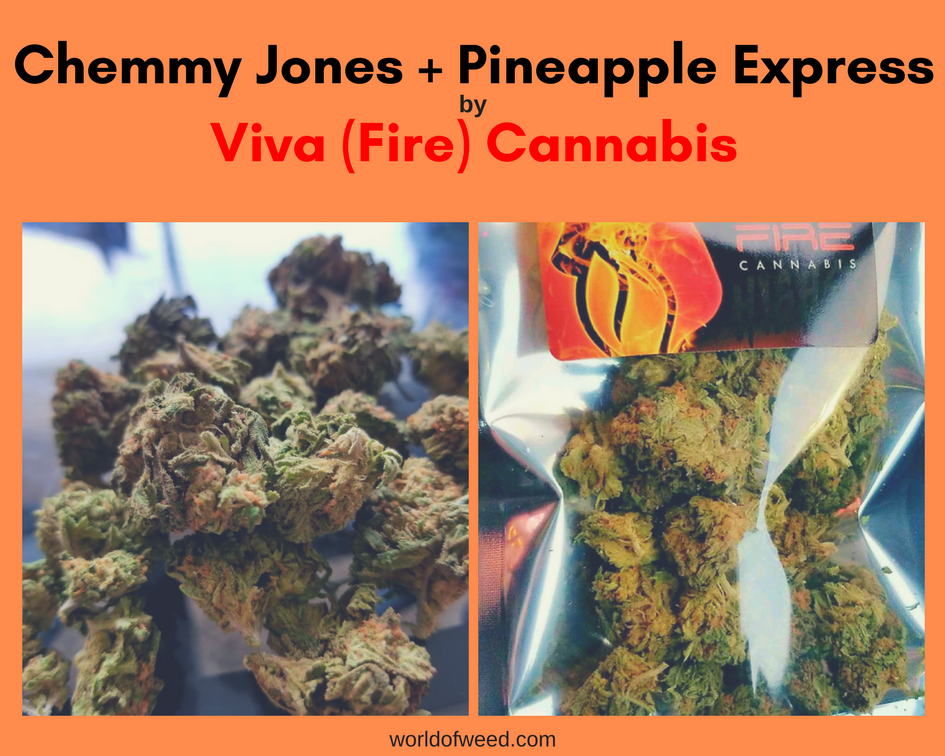 About Viva Cannabis / Fire Cannabis
Viva Cannabis Co. / Fire Cannabis is an I-502 recreational marijuana processor in Wenatchee. They provide sales, distribution, and packaging to numerous marijuana retailers throughout Washington state.
Viva Cannabis purchases their product and source material from indoor, sungrown-only producers. Additionally, they provide a wide range of concentrates and pre-rolled joints to more than 500 stores in the state.
Sungrown Production
When it comes to cannabis cultivation, it's immediately obvious Viva Cannabis Co. has a virtually unrivaled passion.
Their top priority has always been to produce and / or provide the best marijuana product they can for recreational marijuana customers.
The marijuana flower from the Viva Cannabis Co. sungrown farms has a sustainable and organic approach to the use of pesticides. With limited power and natural soil, farms are able to cultivate premium cannabis.
The Vivia Cannabis Co. farm is at an elevation that maximizes the amount of sun exposure the plants receive, which is why they grow such potent and vigorous cannabis plants.
Production Products
Viva Cannabis works closely with cannabis growers all over Washington. In order to be part of the production process, all growers must prove they grow cannabis responsibly, sustainably, and in adherence to all rules pertaining to the WSDA.
Products used during cannabis production include: Kaligreen, Eco-Tec, Serenade, Trilogy, and Neem Oil.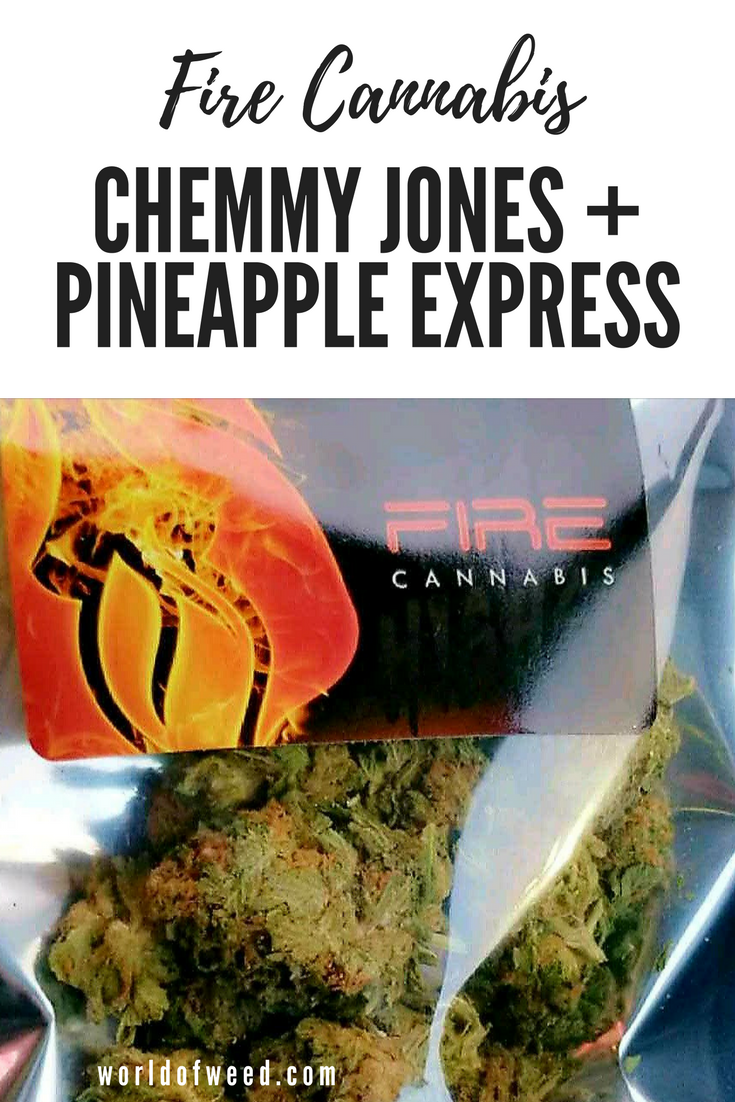 Quality Products at Quality Prices
Viva (Fire) Cannabis has some of the highest quality marijuana flower in all of Washington.
With high potency, rich flavor and aroma profiles, stunning appearance, and long-lasting effects, it's easy to see why so many marijuana users love Viva (Fire) Cannabis flower.
Check out the following two of their most popular strains, Chemmy Jones and Pineapple Express:
Chemmy Jones
Chemmy Jones is a sativa dominant hybrid that's the offspring of Chemdawg D x Casey Jones strains.
This strain has dense, super thick nugs that are dark forest-green in color. Bright amber hairs stick out from the dark buds, and a thick frosting of crystal white trichomes adds an arresting shimmer to dark forest green nugs
The Chemmy Jones strain is as delicious as it is beautiful, with a sweet tropical flavor that holds undertones of fruity-earth and notes of tangy Granny Smith apples.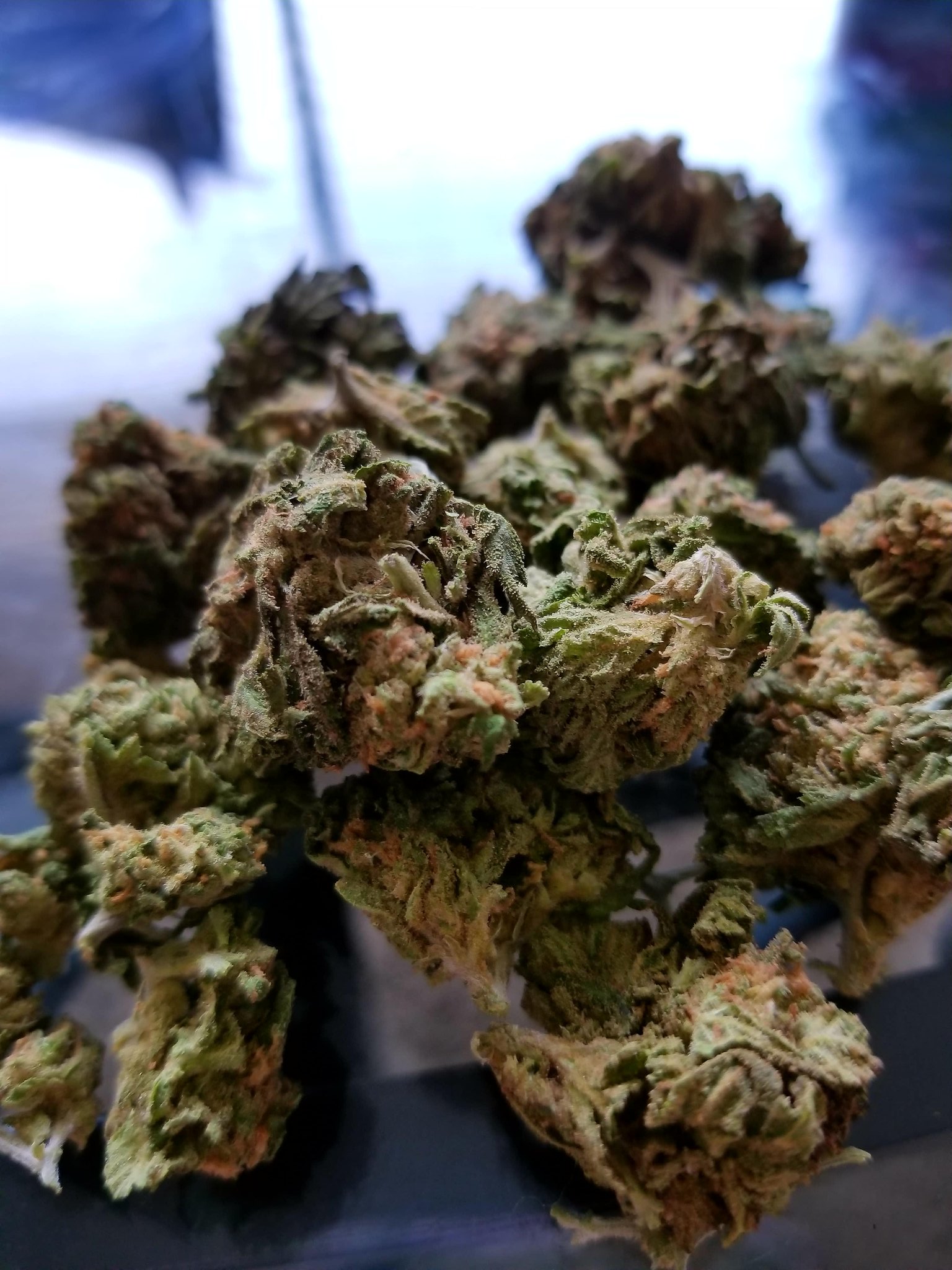 Just like its flavor, the aroma of the Chemmy Jones strain is a pungent diesel scent with clear notes of sweet, fruity, and of tangy apple. Snap open a nug, and the tropical-apple scent will waft up and put a smile on your face.
While delicious and aromatic, the Chemmy Jones strain isn't exactly the easiest to come by even though it's highly sought after. In fact, this bud is known for the clear-headed, euphoric effects that wash away stress and give a heightened sense of focus and energy.
As the Chemmy Jones high builds, you'll start to feel physically relaxed and zen-like. However, with a THC level of 15-20%, you still get all mental energizing and motivating effects the Chemmy Jones strain has to offer.
We've got Chemmy Jones by Viva (Fire) Cannabis:
18.2% THC
0.6% CBD
$15 for 3.5g
$49 for 14g
Pineapple Express
James Franco and Seth Rogan made the strain famous with their comedy of the same name.
This popular sativa hybrid is a cross between Hawaiian x Trainwreck, but there isn't just one answer about whether or not the Pineapple Express strain inspired the 2008 movie name or vice versa.
Either way, there's no denying this sativa-leaning hybrid is everything you'd want your weed to be, and then some.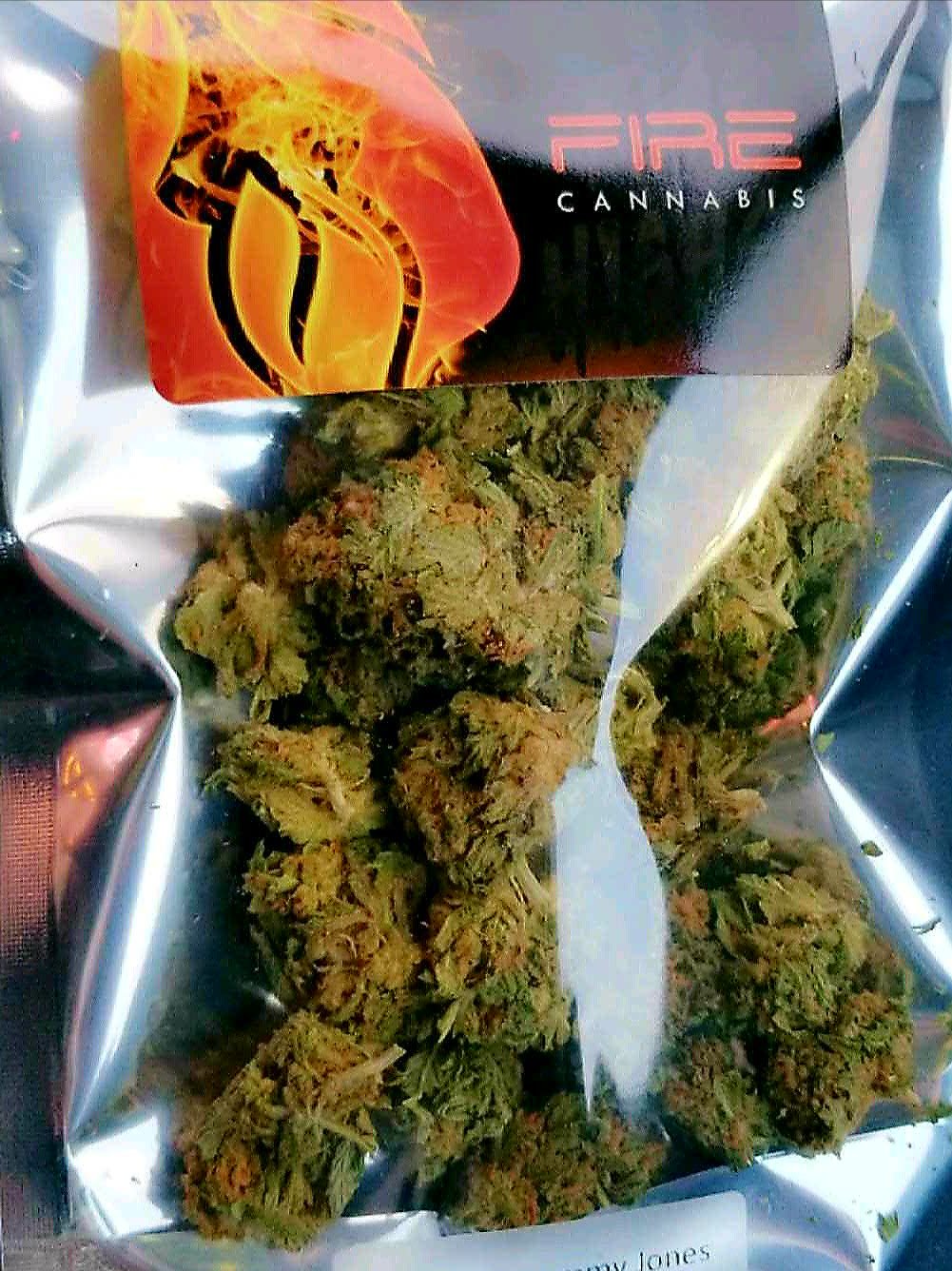 The Pineapple Express strain has a THC content that falls anywhere from 15% to 26%, with smooth smoke that tastes earthy and a little bit like pine. The aftertaste is sugary-sweet, almost like candy.
The buds of the Pineapple Express strain are lumpy and dense, with deep green leaves offset by orange-red, wispy pistils. It's also a super resinous strain with a thick coating of trichomes that make the buds incredibly sticky.
The Pineapple Express strain offers what can only be described as a serious creeper high – – You'll have finished your hit long before you start noticing any effects. When you do, they'll start with a cerebral high that improves focus, clarity, and creativity. The body high is relaxing, creating versatile effects of being both calm and focused, making it an excellent choice for hanging out with friends or getting work done.
The high from the Pineapple Express strain also lasts longer than your average high, giving you more bang for your buck.
We've got Pineapple Express by Viva (Fire) Cannabis:
14.2% THC
0.2% CBD
$15 for 3.5g
$49 for 14g
Mark your calendars!

Viva (Fire) Cannabis will be visiting

World of Weed

on

3/17

from

4pm to 8pm.

Don't miss out on all the

great deals

we'll have that day – – Come say hi!
---
Want more weed? Follow our Instagram page for tons of great posts on different strains, products, and deals!