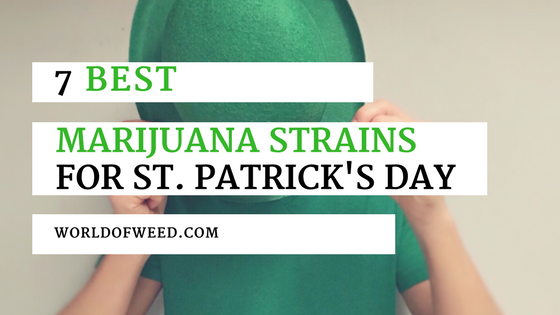 Experience your own personal pot of gold – – without having to chase down Leprechauns and rainbows. Just follow our list of the finest quality marijuana strains for St. Patrick's Day.
March 17th has always been associated with green beer, Guinness, corned beef, metaphorical snakes, and more green beer.
Most stoners indulge in a little something green all year round, not just on St. Patrick's Day. That being said, March is the time of year when everyone else joins in on celebrating everything green from beer to decorations to cupcakes.
. . . and, of course, 'green.'
Whether you choose to go all out with a full green costume or keep it lowkey at home, the following strains will definitely put you in the St. Patrick's holiday spirit.
So, grab your bong and check out these suggestions for best marijuana strains for St. Patrick's Day: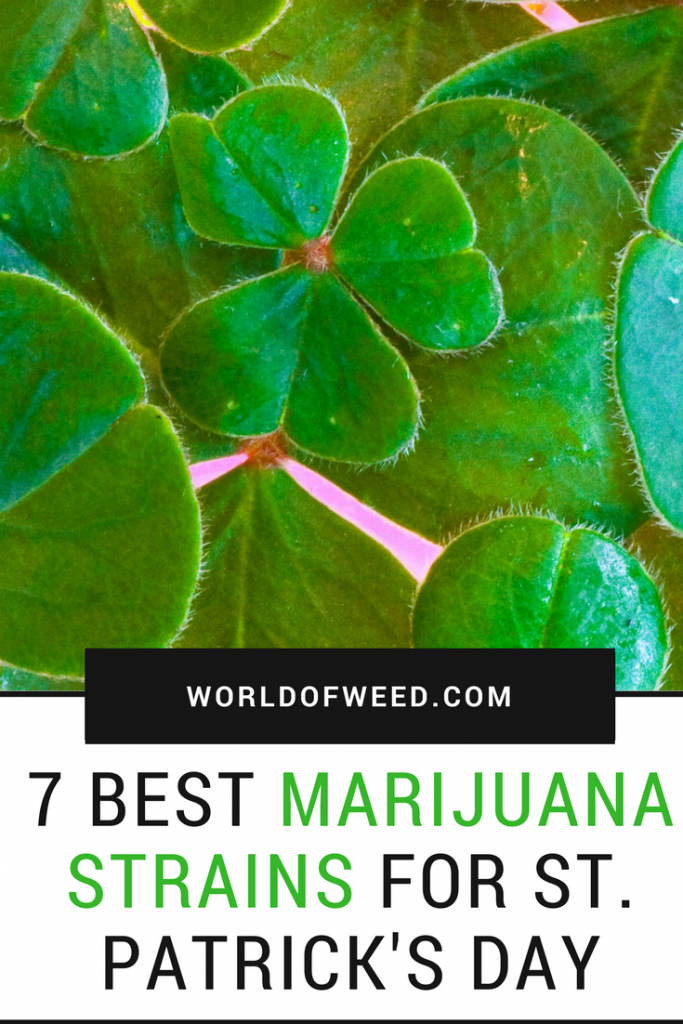 7 Green Marijuana Strains for St. Patrick's Day
1. Green Crack
How else would you celebrate St. Patrick's day than with some green? Green Crack may have an intimidating name, but the strain is a delicious one that you'll definitely want to try.
Considered to be a sativa, the Green Crack strain has upbeat, energetic, and productive effects. With its THC level of 21.93%, and great name, Green Crack is one of the best marijuana strains for St. Patrick's Day.
We have Green Crack by Creekside Cannabis, Bota Buds, and Kronik. We have Green Crack by Creekside Cannabis for $14 for 1g, $40 for 3.5g, and $150 for 14g.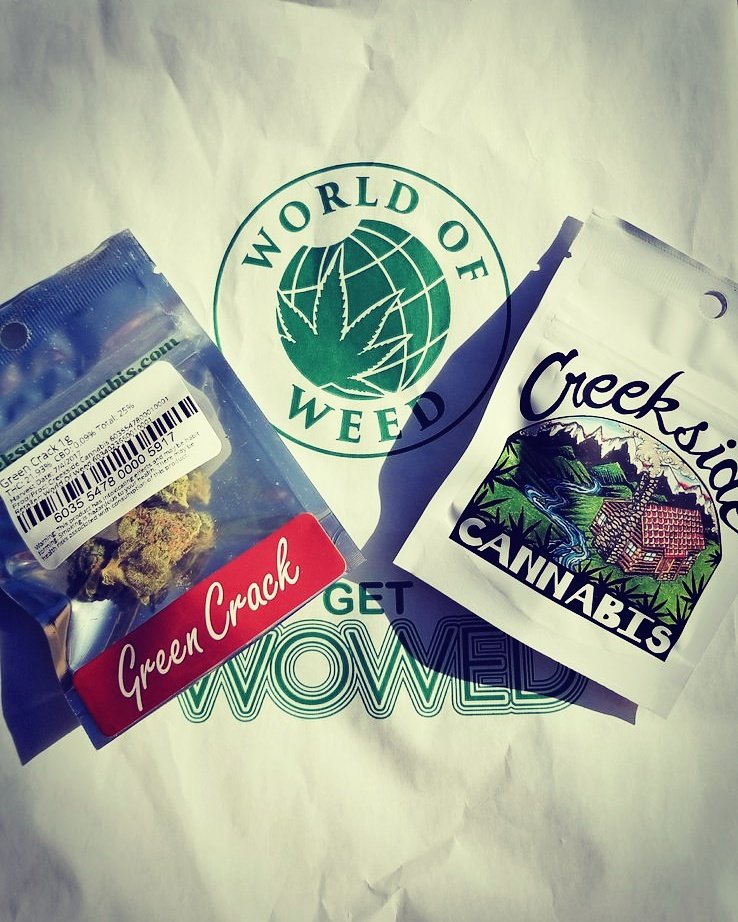 2. Green Dream
Green Dream is a sativa-dominant hybrid cross of Green Crack x Blue Dream, making it one of the best marijuana strains for St. Patrick's Day.
This delicious strain has an earthy-floral taste, with notes of citrus. With a THC level of 23.4%, Green Dream by Forte Farms is a potent strain that offers energetic, creative, euphoric, and giggly head highs and a relaxing body high.
We have Green Dream by Forte Farms: $12 for 1g and $35 for 3.5g
3. Emerald OG
Just like the Irish American community that goes all the way back to the Gold Rush and railroad days, the California Breeders Association has been producing Emerald OG for years now. This cross between Fire OG x Emerald Diesel may have some tricky lineage, but it's a potent one.
Emerald OG is an indica-dominant hybrid with a THC level of roughly 17-19% and strong indica effects that bring on a powerful body high. Good luck getting out of the couch for your St. Patrick's Day festivities.


4. Lucky Charms
Lucky Charms is a potent hybrid cross between The White x Appalachia. The strain may be named after the sugary breakfast cereal, but it's the ultimate St. Patrick's Day strain.
The strain tastes like tangy fruit more than it does marshmallows and sugar cereal pieces. Lucky Charms has a savory coat of sweet resin the strain inherited from its trichome-rich parent strain, The White.
With a THC level of 22%, the Lucky Charms is one of the best marijuana strains for St. Patrick's Day. The strain holds refreshing pine scents with notes of berry, citrus, and apricot.
Lucky Charms strain produces a calm and happy cerebral high, with strong relaxing body highs.
5. Pot of Gold
Indica lovers will definitely have to try the Pot of Gold, an indica-dominant hybrid strain that comes all the way from Holland. This Hindu Kush x Skunk No. 1 cross offers pungently sweet scents, earthy-sweet flavors. The 27% THC level creates a happy, but drowsy cerebral and body highs.
The Pot of Gold strain is known to bring on some serious munchies. Best saved for later in the evening after all of your St. Patrick's Day celebrations, this is one of the best strains for winding down after a long night of merriment and partying.
6. Candyland
Candyland is a sativa-dominant hybrid that comes from Granddaddy Purple x Bay Platinum Cookies.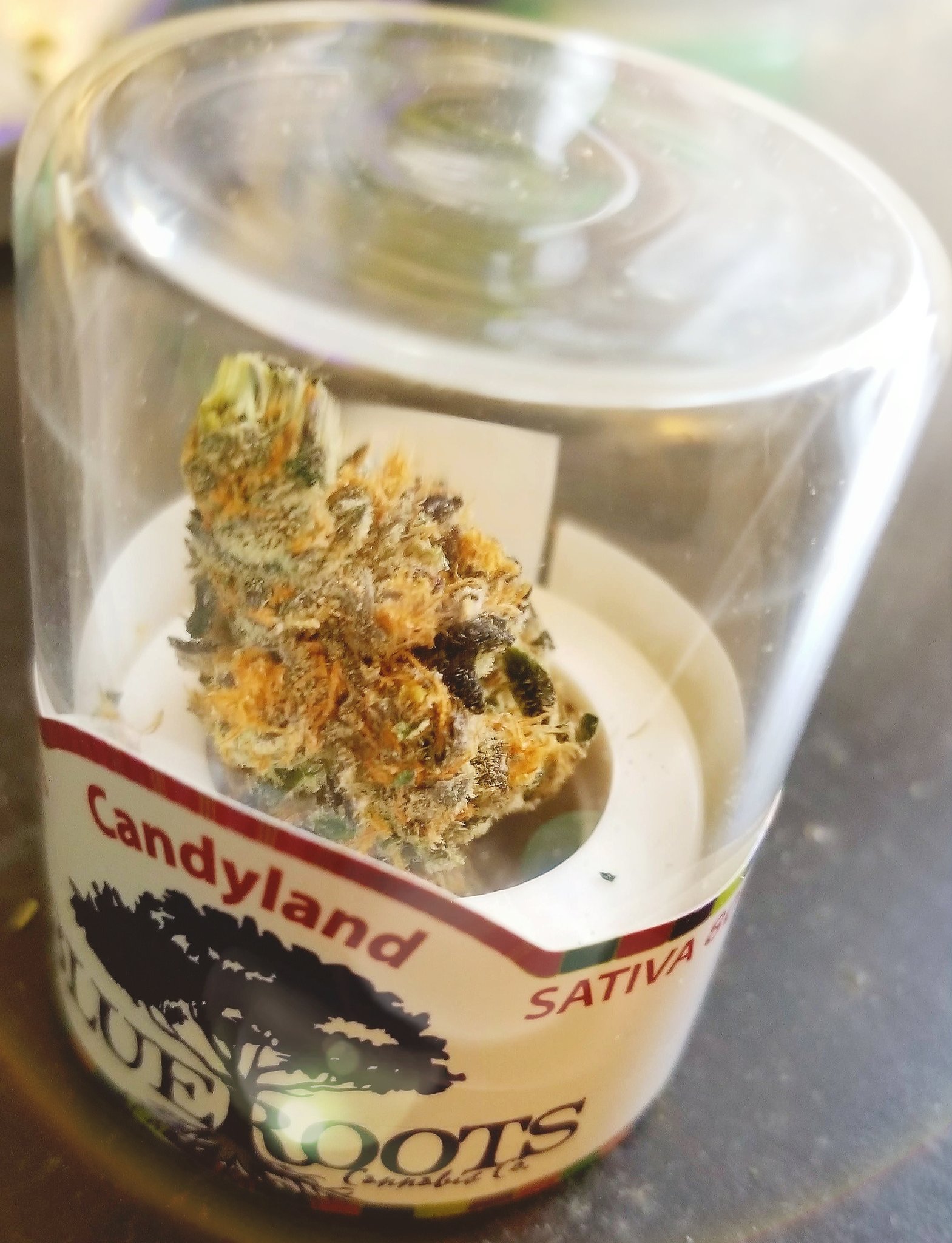 The beautiful buds of the Candyland strain are covered in a thick layer of glistening trichomes highlight the buds that gleam with golden shimmer.
The delicious Candyland strain has a THC level of 16.84%, which sounds a bit low but truly packs a potent punch.
The strong, sweet flavors with earthy undertones and candy-like aftertastes are delicious any time of day. But, this sweet sativa will immediately perk up anyone's day and is definitely best enjoyed during the day.
We have Candyland by Blue Roots Cannabis for $13 for 1g, $40 for 3.5g, and $140 for 14g.
7. Green Haze
One of the best St. Patrick's Day strains, the Green Haze strain has a woodsy scent mixed with fruity undertones. The high potency of 24-28% is great for some uplifting effects, but does bring on some serious munchies.
___
After smoking a few bowls of your favorite St. Patrick's Day marijuana strain, check out something hilarious like Pineapple Express or Leprechaun: Back 2 Tha Hood.
What strain would
YOU
recommend for St. Patrick's Day?
Disclaimer: Marijuana has intoxicating effects and may be habit-forming. Smoking is hazardous to your health. There may be health risks associated with consumption of Marijuana. Marijuana, in any form, should not be used by individuals that are pregnant or breastfeeding. Marijuana is intended for use only by adults 21 and older. Keep out of reach of children. Marijuana can impair concentration, coordination, and judgment. Do not operate a vehicle or machinery under the influence of this drug. This product may be unlawful outside of Washington State.