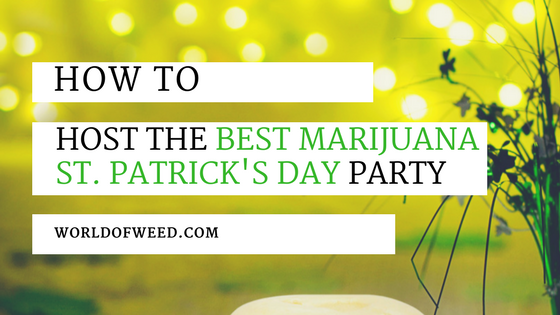 If you ask a stoner to list their favorite holidays, St. Patrick's Day is usually in the top three.
Tons of chocolate and festivities without judgement? We'll be right there.
Well, this year, we're taking St. Patrick's Day to a whole new level. We're going to take the green theme a bit further and put a twist on this traditional day of drinking and partying.
It's time to take St. Patrick's Day and bring it into the cannabis culture, don't ya think?
Welcome to St. POTrick's Day.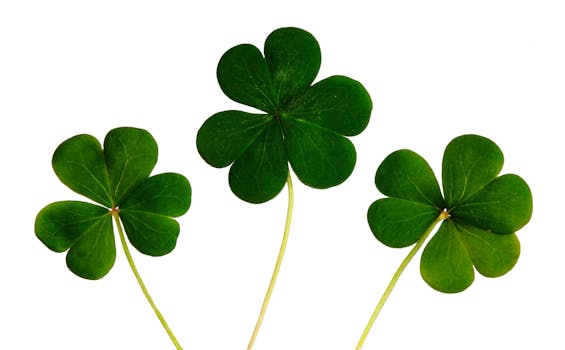 Honestly, few things are more rewarding that gathering in a living room with your friends and fellow cannabis lovers, sharing green food, laughs, and plenty of 'green' to last through the night.
With the help of these tips, you'll be able to throw the best marijuana St. Patrick's Day party that shows 'green' is more than just a color.
Keep reading to learn how to throw the best marijuana St. Patrick's Day party.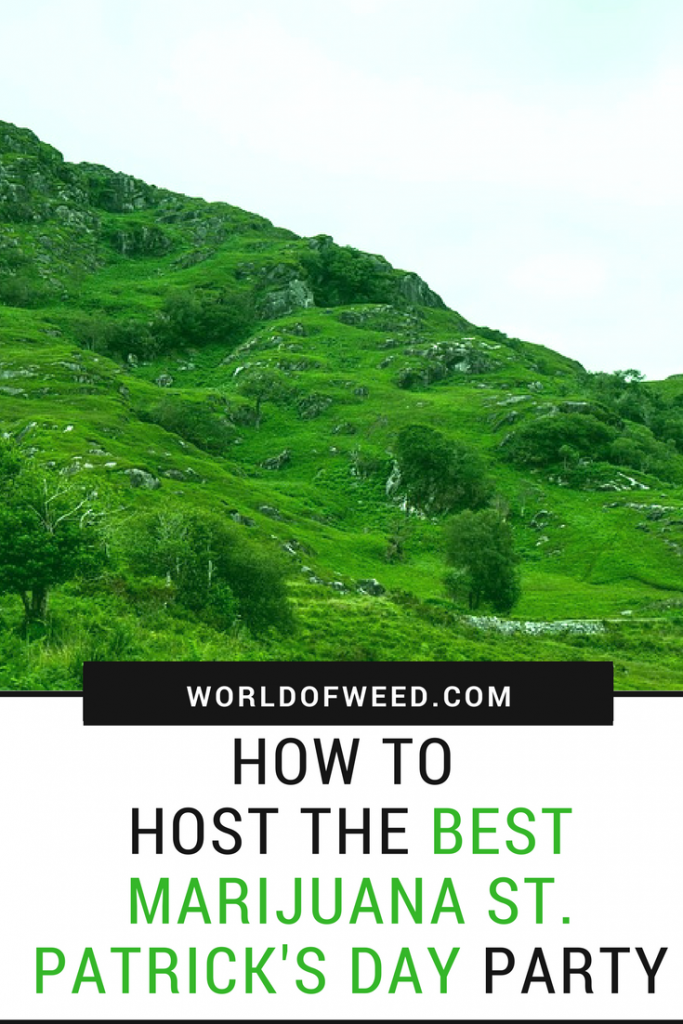 How to Host the Best
Marijuana St. Patrick's Day Party
---
The Accessories
Pipe or fancy-schmancy art sculpture? Maybe it's both? Your friends will be left guessing until you start packing some bowls for your guests.
For a celebratory night like St. Patrick's Day, ditch the resin-clogged glass pipes for some visually appealing glass pieces that could also double as household decor. Clean the bongs until they're clear and shiny, rather than setting out nasty, resin-filled bongs you know are clogged up.
We've got some great glass pieces in our store, with rich details that make them the perfect choices to have available for your guests.
Not everyone is going to want to smoke, so it's best to offer an alternative option. The IndigoPro Vape Pen is the most advanced vaporizer on the market. Simple and clean design, long battery life, magnetic cartridges, and flavorful hits make the IndigoPro Vape Pen one of the top vaporizers money can buy.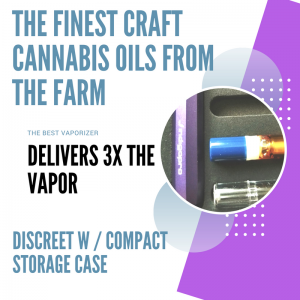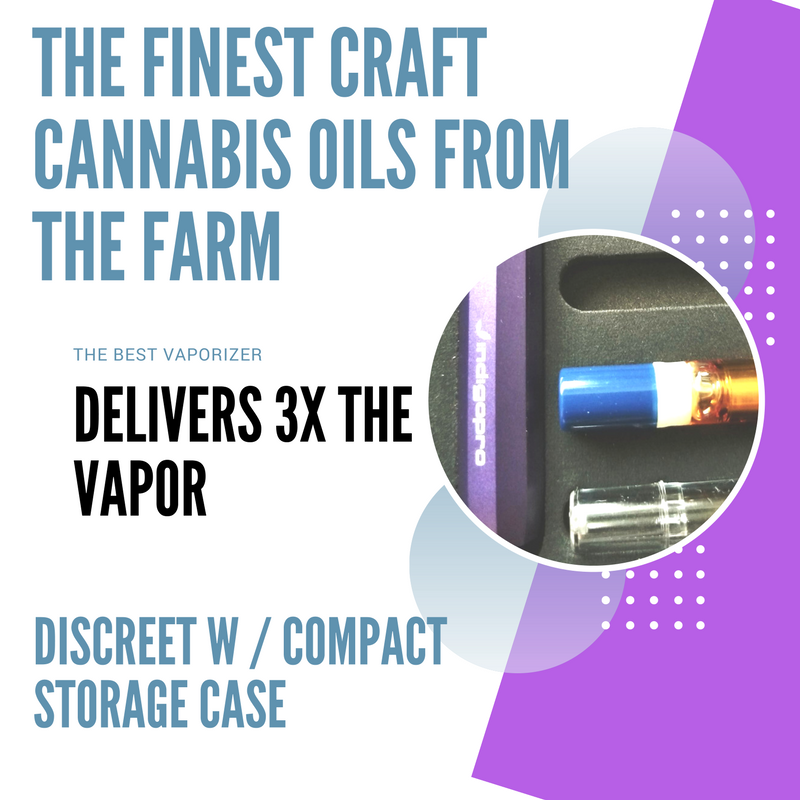 Oh, and don't forget the dab rigs! Have them set on a table with all the equipment – – Torch, dab tool, extract, etc..
The multiple options ensure all of your guests have something to enjoy and get baked off of, a thoughtful gesture that is sure to put you on your way to becoming the host of the best marijuana St. Patrick's Day party around.
The (Green) Weed
Just as with any other type of party, there needs to be beverage options that go beyond green punch. Variety is what makes a party interesting, so offer a wide range of cannabis options to make sure there's a little something for everyone's different palettes.
Pre-rolls are great for this, skipping the grinding and packing steps. Have a jar or two of pre-rolls out in plain sight, so guests can take one and light up as they please.
Sometimes, however, nothing compares to plain ol' marijuana flower – try to provide a variety of strains aimed toward maintaining that fun-filled party mood.
Strains like Chemmy Jones, Pineapple Express, Green Crack, and Dat Cookie Dough are all great options for St. Patrick's Day marijuana strains that provide and energetic buzz that's great for socializing and partying.
Moonrocks are also a huge hit, and they look like pieces of Leprechaun gold. These are so potent, you'll be wondering if maybe you really did reach the end of a rainbow.
On the other side of that spectrum, it's also nice to have come concentrate / extracts available.
Something like Wizard Stones would provide a chill, out-of-this-world high that will make your guests feel like they're going for the pot of the gold at the end of rainbow after all. Those could be reserved for the heavy-hitters (those who do dabs often), whereas newer smokers or dabbers would definitely love some shatter or distillate.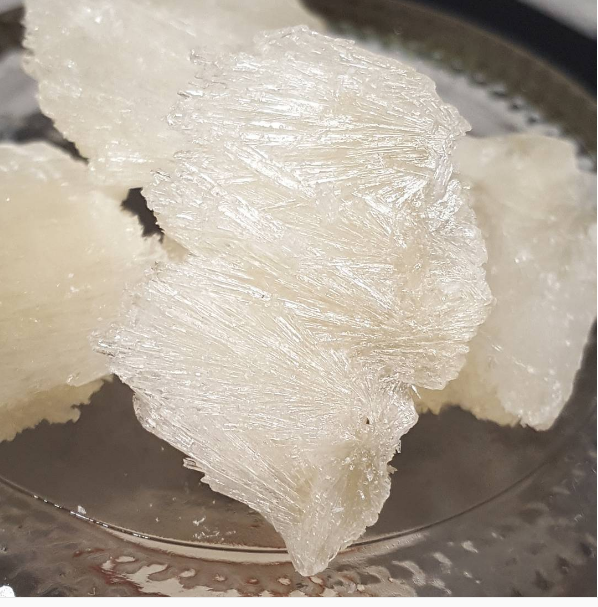 Blue Roots has Girl Scout Cookies Shatter and Cookie Jar Distillate, both of which are great choices for a creative and social high with a relaxing body high that makes it feel like you were in a spa.
If you're aiming to host the best marijuana St. Patrick's Day, one your guests won't soon forget, these concentrates are exactly what you're looking for.
The Decor
Check out the images on Pinterest and Instagram for St. Patrick's Day, and you'll see a holiday centered around green and gold. Incorporating layers of that magical, Irish color scheme into your St. POTrick's Day party elevates it to a classier affair instantly.
Stick with the same color scheme and color family to keep the visual appearance of your party modern, unique, warm and festive, and exciting. Shimmery gold, green, orange, white, and Guinness-foam cream will bring in the spirit of the Irish holiday.
There's nothing quite like partying the night away with your friends, and only finding a table strewn with cannabis.
Decorating your home with sparkly decor and lights will add a golden haze to your home, creating the perfect environment to host the best marijuana St. Patrick's Day party.
You could even go one step further by adding some Irish drinking songs, Irish bands / groups, or just some songs about weed. It IS green, after all!
The Drinks
By now, your guests are probably coughing, laughing, and talking. Which means cottonmouth. So, make sure there are plenty of options available for your guests to quench their thirst.
Alcohol and cannabis aren't really the best combination, so offer a cannabis-infused 'mocktail' instead. That's bound to make your marijuana St. Patrick's Day party even more of a hit.
Don't worry – it's super easy!
Stop by your local dispensary and pick up some cannabis tinctures. These are a super easy, but super effective, way of adding some kick to an otherwise average drink.
Simply mix a dropper of tincture (depending) to some ginger ale (liquid cold), sparkly punch (rainbow), or green punch. Offer both THC and CBD-only options so guests can add the tincture of their choice.
It's especially good in champagne, but you could also just pair it with some Champagne Kush. It's just as sparkling as the bubbly.
Additionally, you could put out some Evergreen Herbal Soda or Sensi Sweets Northwest Berry Lemonade for your guests to enjoy.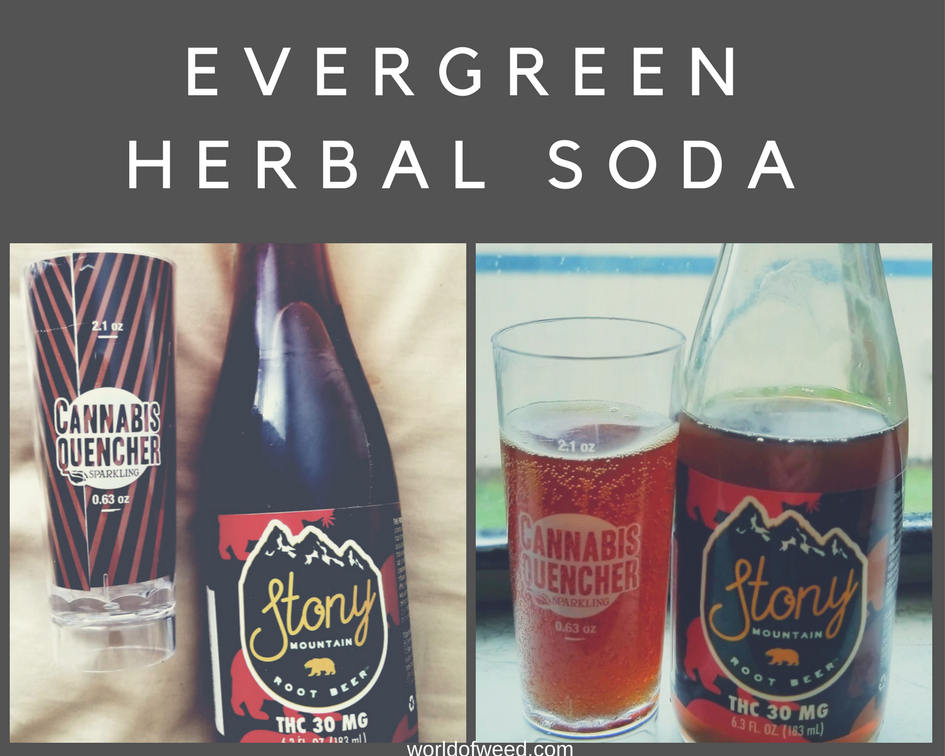 The Food
Now to the good part – – feeding the munchies!
Have a cauldron of gold coins, a cauldron of edibles, and a cauldron of some other sweet pastry (Leprechaun offerings) sitting on the table, along with the joint jar(s).
If your guests are going to want some real food, there are plenty of great creative options for St. Patrick's Day food.
However, if edibles are more their style then we recommend:
Honu Coconut Snowballs

, dyed green with food coloring

Homemade edibles – – A personal touch is always appreciated.
If you're looking for answers on how to host the best marijuana St. Patrick's Day party, all you've got to do is get creative and think like a stoner.
You need:
Smoking options (Bongs, pipes, joints, dabs, etc.)

A variety of top-quality 'green' from your

local dispensary

Marijuana St. Patrick's Day decorations (Leprechaun smoking a bong?)

Regular and THC- or CBD- infused beverages

Edibles

Regular, non-THC food
Just follow the tips outlined in this blog post, and you'll be well on your way to being the best when it comes to hosting the best marijuana St. Patrick's Day Party.
---
Check out some more of our cannabis blog posts to give you even more inspiration for your St. POTrick's Day party!
Disclaimer: Marijuana has intoxicating effects and may be habit-forming. Smoking is hazardous to your health. There may be health risks associated with consumption of Marijuana. Marijuana, in any form, should not be used by individuals that are pregnant or breastfeeding. Marijuana is intended for use only by adults 21 and older. Keep out of reach of children. Marijuana can impair concentration, coordination, and judgment. Do not operate a vehicle or machinery under the influence of this drug. This product may be unlawful outside of Washington State.