The best part of waking up is having your morning wake and bake with a steamy mug of coffee in one hand and your favorite bong in the other. It's especially great on chilly winter mornings. Then, when the weather turns hot again, you can sip on an iced coffee to stay cool and satisfy your caffeine craving.

For 150 million Americans, coffee isn't just a tasty pick-me-up, but rather part of their daily routine.

Ever heard the phrase, "But first, coffee" before? Well, the people who say it are definitely not kidding. Without their usual dose of caffeine, they are basically zombies milling about on autopilot.

Many cannabis lovers feel the same way about weed as coffee-fanatics do about the delicious, hot bean water they crave so desperately. If they don't get at least one solid smoke session in with their favorite flower or wax each day, there are problems. For the coffee-loving stoner, there are few better pairings than cannabis and coffee.

Fortunately, the angels have sung and the clouds have parted to reveal the biggest treat you can give to yourself — cannabis coffee. You get perked up and stoney at the same time.

What more do you need?

If the idea of cannabis coffee sounds intriguing to you, then start reading. This cannabis coffee is sure to send you flying through your morning.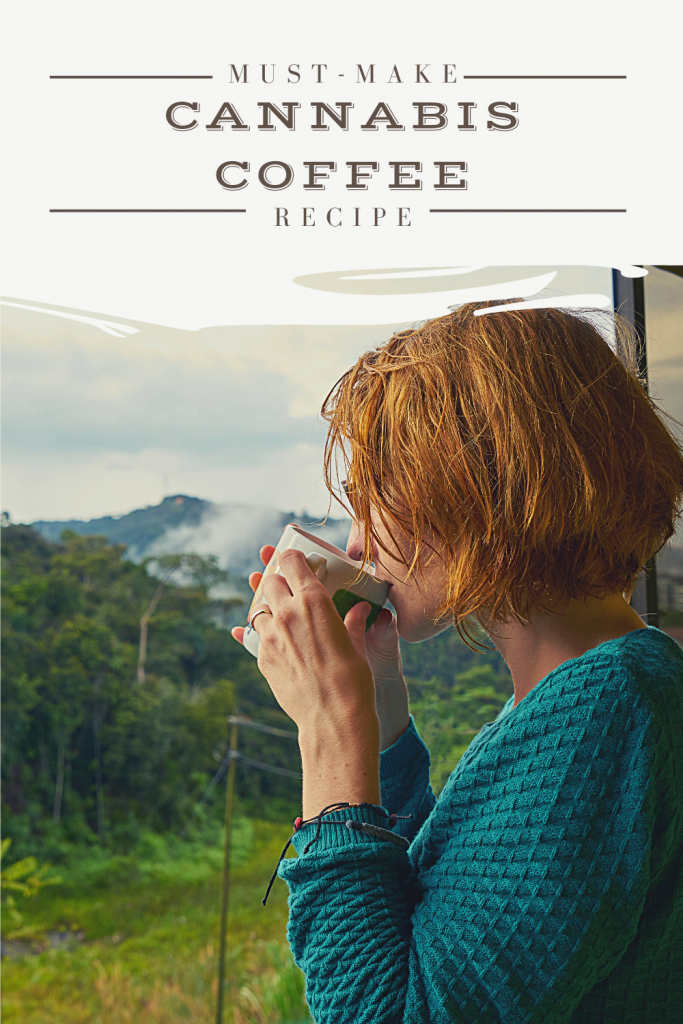 Why Cannabis Coffee?
Cannabis coffee is a magical elixir you'll soon want to be taking every morning. Cannabis coffee contains two main ingredients: Caffeine and THC. It's this powerful combination that makes cannabis coffee so effective.

Let's break this down:

Caffeine
Caffeine does a number of beneficial things, including:

Enhancing effects of dopamine and serotonin production
Triggers the release of adrenaline (to give you that buzz)
Blocks adenosine receptors in the brain (preventing you from feeling tired)
Stimulates blood flow
Aids in muscle contraction
THC
Unless you're brand new to cannabis and have never heard of it beyond "it's weed and it gets you high", then you should be quite familiar with the cannabinoid THC. This is the compound responsible for producing the sought-after, euphoric "high" that gives cannabis its reputation. You decide if that is a good or bad one.

Once THC hits your brain, the molecule mimics the endocannabinoids that are naturally present within your body. This makes it very easy for the THC to bind to the cannabinoid receptors.

These cannabinoid receptors are located throughout the body, including the cerebral cortex, cerebellum, and basal ganglia, wherein they facilitate the processes of cognitive function, memory, motor skills, mood, and concentration.

Once the THC has bound itself to the cannabinoid receptors, it then takes on the role of anandamide (the "bliss molecule"). This triggers the brain cells to produce more dopamine, which is what gives you all of those euphoric feelings when you're high.

After THC is in your brain, it can produce a wide range of effects such as happiness, increased focus, relaxation, racing thoughts, and dizziness.

Combine the Caffeine + THC
When you combine the THC with the caffeine to make cannabis coffee, you get a fast-acting, two-in-one punch to the dome of increased focus and uplifting euphoria that will get the creative juices flowing.

Cannabis coffee is the perfect beverage on those cold mornings when you just want to snuggle back under the covers and pretend you don't have to do things.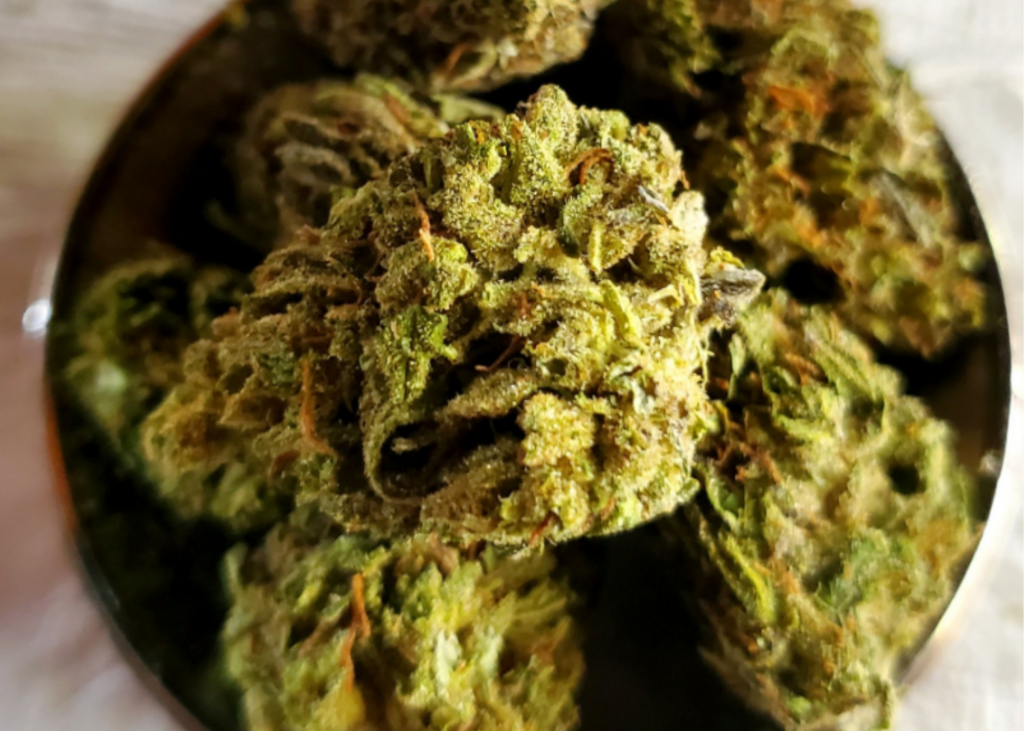 Which Strains Make the Best Cannabis Coffee?
When it comes to making your cannabis coffee, you may wonder which strain to use.
The answer to this isn't straightforward. It's entirely subjective, which means it depends solely on your preference in flavor and effects. 

Pick your strain based on those two things. 

Flavor
The flower you choose to brew into cannabis coffee will have a definite impact on the flavor.

If you use something like Apple Fritter, for instance, you're likely to brew a cup of coffee that tastes somewhat like apple pastries. Opt for something like Super Lemon Haze, and you'll get a bold note of citrus in the coffee.

Ultimately, the choice of which strain to use for cannabis coffee comes down to what your taste buds fancy. The best course of action is to use just one type of coffee (same brand, same flavor) and only switch the strain you use.

By doing this, you'll cut down on the number of possible combinations you'd have to drink (not that it's a bad thing) to find one you really like.
Effects
If you're looking for creativity and energy to get the day started, try a strain like Green Crack (though we're not entirely sure on flavor here).

If you want to be focused but relaxed (and are prone to the jitters), try a strain like Grape Ape (bonus for the delicious grape flavor).

And, if you want to feel somewhere in the middle of that, try a hybrid like Dutch Treat, which will help you feel both calm and creative.

You may find you need to experiment with different strains to find the best one for your cannabis coffee. But, the journey will be fun.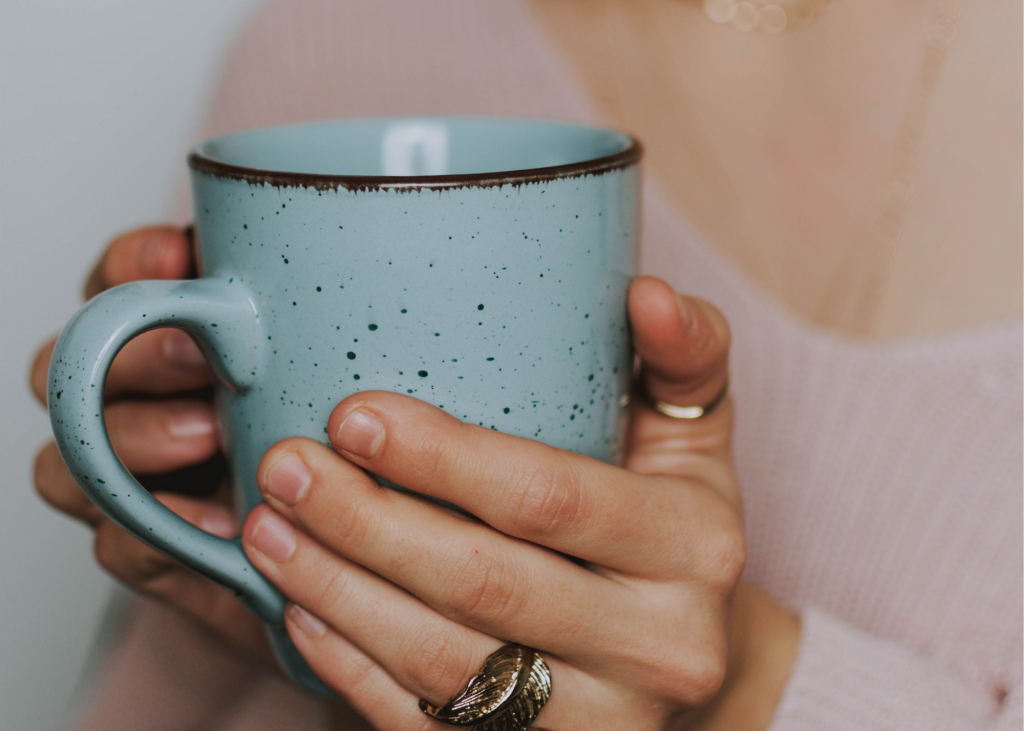 DIY Cannabis Coffee Recipe
What You Need
½ gram flower
3 cups water
2 T coconut oil or butter
Pan
Strainer
Large bowl or 4-cup measuring cup
Coffee maker
Adding the THC to Your Coffee
Step 1: Grind the flower

Grind your flower as finely as humanly possible.

While some people prefer knives or their fingers, it's much easier to use a grinder.

Step 2: Boil the water

Simply pour the water into a pan and bring to a boil.

Once the water is mid-boiling, add the butter or coconut oil.

Step 3: Simmer the mixture

When the butter or oil has completely melted, turn down the heat until the water simmers.

Add in the ground cannabis and let the mixture stew for 40 minutes, stirring several times throughout so the cannabis doesn't stick to the pan.

Step 4: Strain out the cannabis

After the mixture has brewed for 40 minutes, pour it through the strainer to separate out the shredded plant matter. (The terpenes and cannabinoids remained in the butter / oil water.)

Step 5: Brew your cannabis coffee

Now for the fun part — brewing the actual coffee.

Pour the cannabis water into the coffee maker, add your favorite coffee, and brew it.
Step 6: Enjoy!
Now, it's time to sit back and sip on your cannabis coffee. Do be aware that, as the coffee cools, the oil or butter will separate from the water. If you drink it quickly, it won't be an issue.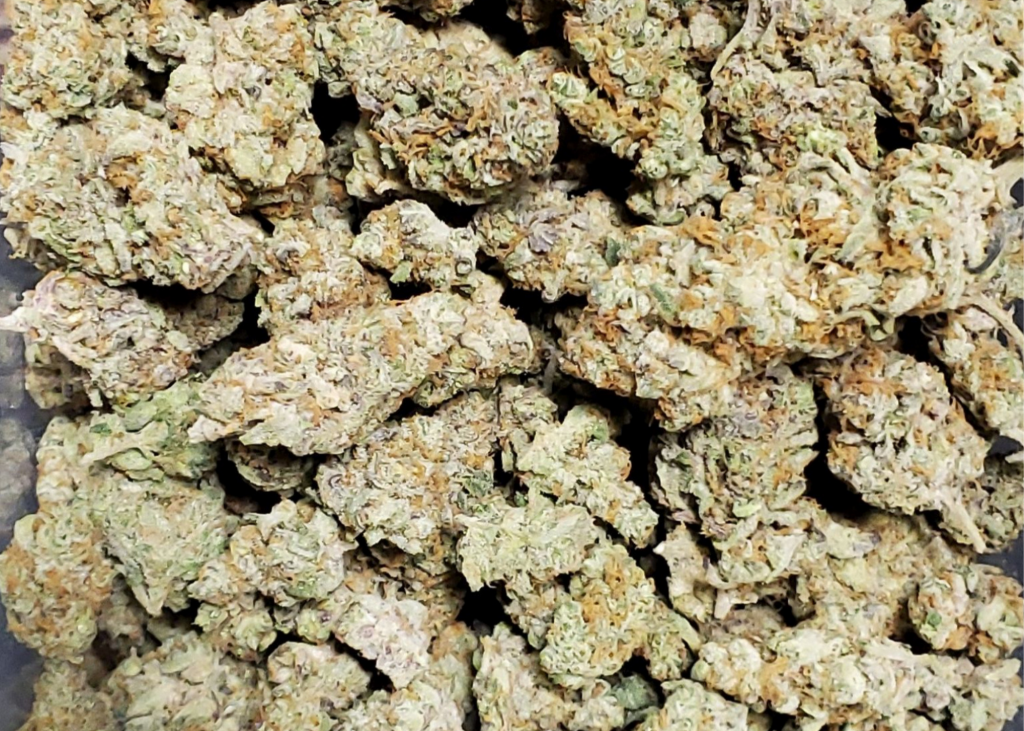 Other Types of Cannabis Coffee
We understand not wanting to do all of that in the morning and having to wait forty whole minutes just for a cup of coffee.

Fortunately, there are several other (much faster) ways to make cannabis coffee without having to spend more than a few minutes preparing it.

Here are some ways to make cannabis coffee without flower:

Make cannabis butter prior to the morning you want your coffee. Stir in a generous dollop into a cup of hot coffee.
Coconut oil works too.
Add some cannabis tincture to your water after brewing.
Add THC chocolate to your hot coffee.
What Happens When You Drink Cannabis Coffee?
When drinking cannabis coffee, you will feel the rush and effects of caffeine immediately, like you would with any cup of non-infused coffee.

On the other hand, you do have to wait about 45 minutes – 1 hour for the THC to kick in, depending on factors like metabolism, tolerance, weight, etc.) The reason for the delay is the digestion and absorption process takes time.

To get higher and to do so faster, smoke a bowl or take a dab while you wait for the THC to kick in from the cannabis coffee.

For information on all cannabis topics, check out the rest of our blog. 

---
Disclaimer: Marijuana has intoxicating effects and may be habit-forming. Smoking is hazardous to your health. There may be health risks associated with consumption of Marijuana. Marijuana, in any form, should not be used by individuals that are pregnant or breastfeeding. Marijuana is intended for use only by adults 21 and older. Keep out of reach of children. Marijuana can impair concentration, coordination, and judgment. Do not operate a vehicle or machinery under the influence of this drug. This product may be unlawful outside of Washington State.