Easter is typically known as a religious holiday, one that celebrates Jesus Christ of the Christian faith. Other traditions classically included in the celebration of Easter, such as the Easter bunny and the eggs, have Pagan origins. However, you can still celebrate Easter as a non-religious stoner – there are numerous ways to eat all the chocolate and welcome the return of spring without getting spiritual about it.

Choosing to celebrate Easter as a non-religious stoner, doing things your own way, doesn't mean you are disrespecting the origins or the different faiths connected to the day. Assuming you are not hurting anyone else, you can celebrate Easter any way you feel like.

Easter is also always on a Sunday, so many of you won't be working. Feel free to treat the holiday like any other day free from work and enjoy it as much as possible.

Not sure how to celebrate Easter as a non-religious stoner and make the most of the day off?

Here are some ideas: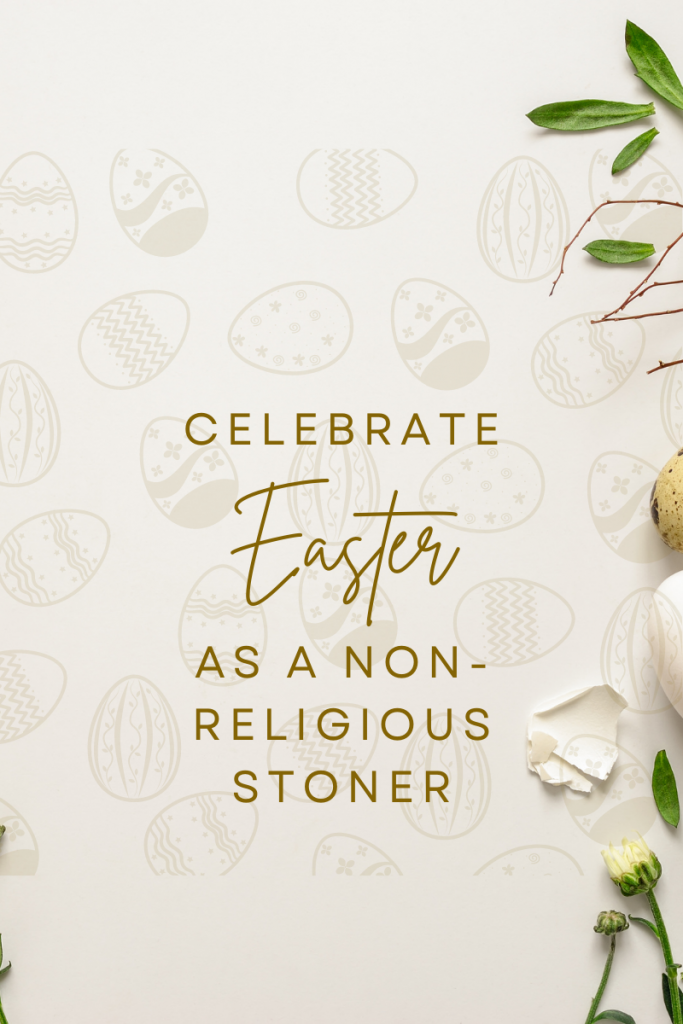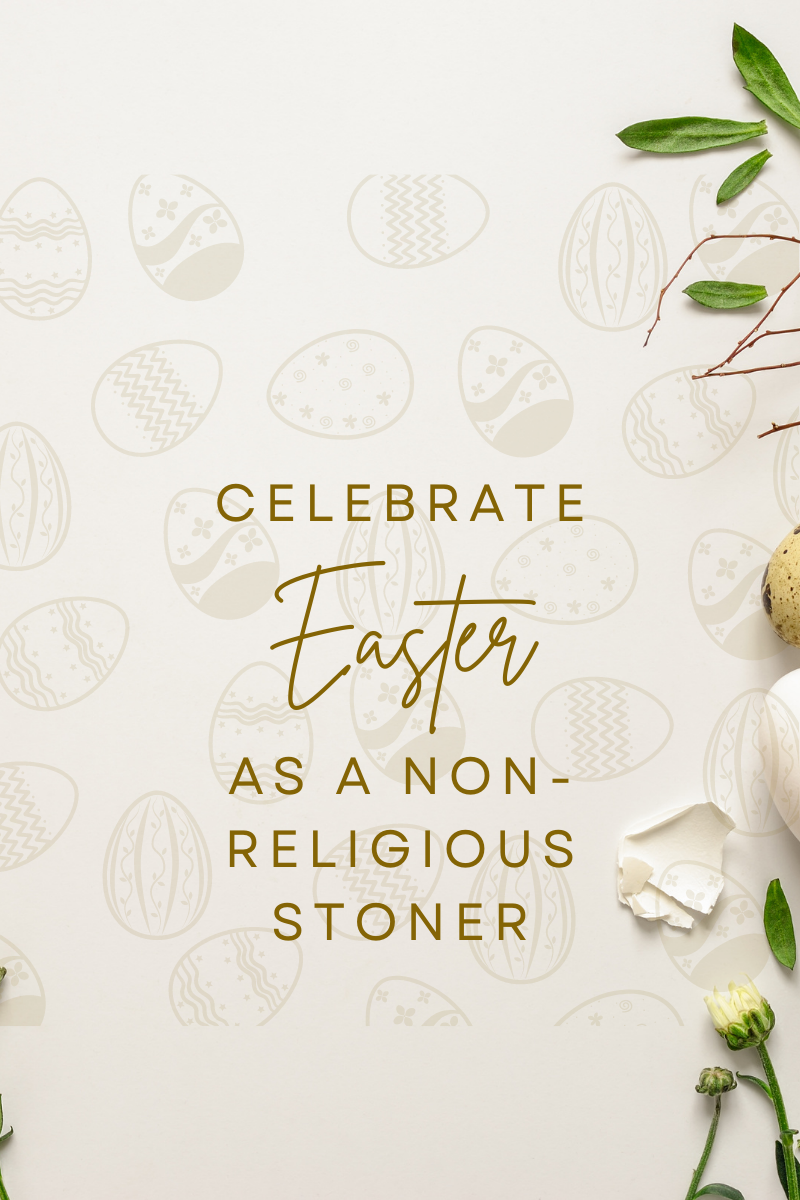 6 Ways to Celebrate Easter as a Non-Religious Stoner
1. Tidy up your smoking station
If you haven't dived into your annual spring cleaning yet, the Easter holiday is an excellent time to start decluttering, organizing, and cleaning your smoking area(s). Clean all of your glass, organize the dab station, and tidy up the stash shelves. Toss empty jars, bags, and other containers. Then, spend the rest of the spring season with a tidy, serenity-inducing space to blaze.

2. Satisfy your sweet tooth
Easter is one of the main candy and food holidays, typically including copious amounts of chocolate and other sweets. But, all of that baking and cooking — Nah, bro. Celebrate by stocking up on cannabis edibles and filling your table with delicious sweets you didn't have to spend any time preparing yourself. 

3. Get those taxes done
Yes, this is the least exciting way to ever celebrate Easter as a non-religious stoner, but if you haven't completed them yet, you're officially late. This is your last chance to get them done before Tax Day, so buckle down. Once you're done, reward yourself with a fat dab.

4. Enjoy the "me time"
Easter is one of those family-focused holidays, and many people are going to be busy with holiday activities, church, and other traditions. Take this time to sesh in solitude, maximizing your relaxation for the day before you have to go back to work. Pack your bong with your favorite, topshelf flower, drop a large dab into your banger, and chill with some Netflix.

5. Give stoner gift baskets to friends
Many people have adopted the tradition of gifting their children Easter baskets on the holiday morning, ones supposedly left by the Easter bunny. But, we know some parents take credit. Carry out this tradition with friends by filling a basket with an array of stoner goodies, such as pre-rolls, accessories, flower and concentrates, and snacks for when the munchies hit.

6. Read about weed
Ready to spend the day going down a cannabis rabbit hole? We put out some in-depth cannabis blog posts here at World of Weed, sharing information on a variety of topics: food and cannabis, stoner lifestyle, research and education, recipes…even relationships! Check out the rest of our blog posts!
---
Disclaimer: Marijuana has intoxicating effects and may be habit-forming. Smoking is hazardous to your health. There may be health risks associated with consumption of Marijuana. Marijuana, in any form, should not be used by individuals that are pregnant or breastfeeding. Marijuana is intended for use only by adults 21 and older. Keep out of reach of children. Marijuana can impair concentration, coordination, and judgment. Do not operate a vehicle or machinery under the influence of this drug. This product may be unlawful outside of Washington State.