She's keen on the green, but that doesn't necessarily mean she's one to wear a pot leaf shirt. The distance between canna-friendly mom and a stoner mom is as wide as the Pacific ocean. Mother's Day gifts for cannamoms (or gift ideas for cannabis-friendly mothers in general) stretch far beyond leaf-shaped bags, incense, and bong earrings. If you think of your mother as a "cannamom" then, you likely grew up with an open-minded, free-spirited mother who understands the wellness that comes from cannabis. This Mother's Day, shower Mom with gifts that will elevate her mind with our collection of the best cannabis products in Washington.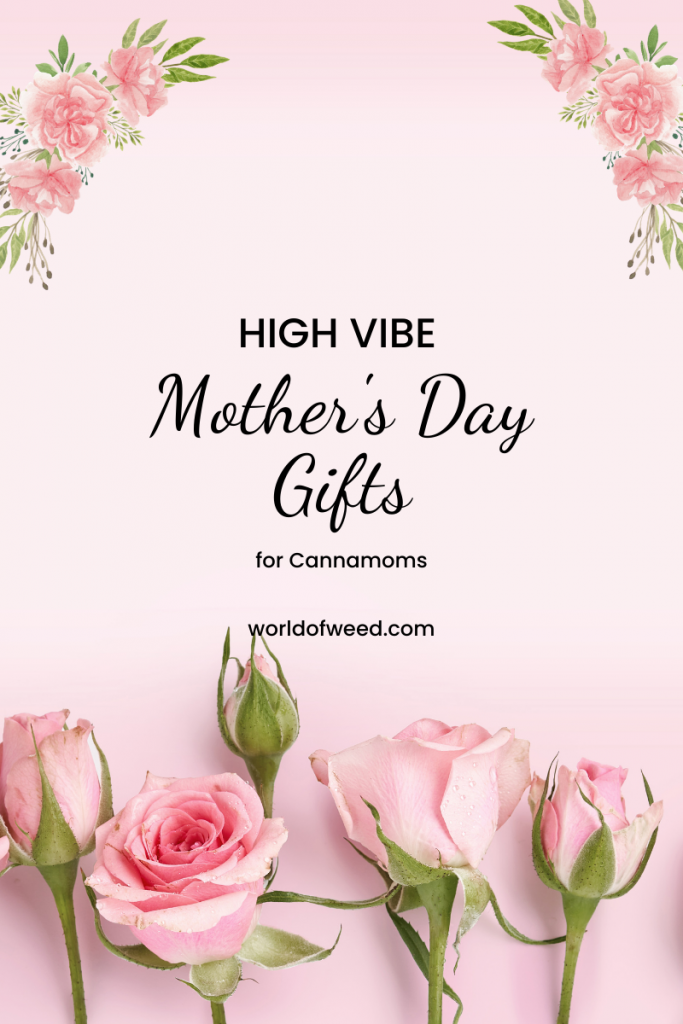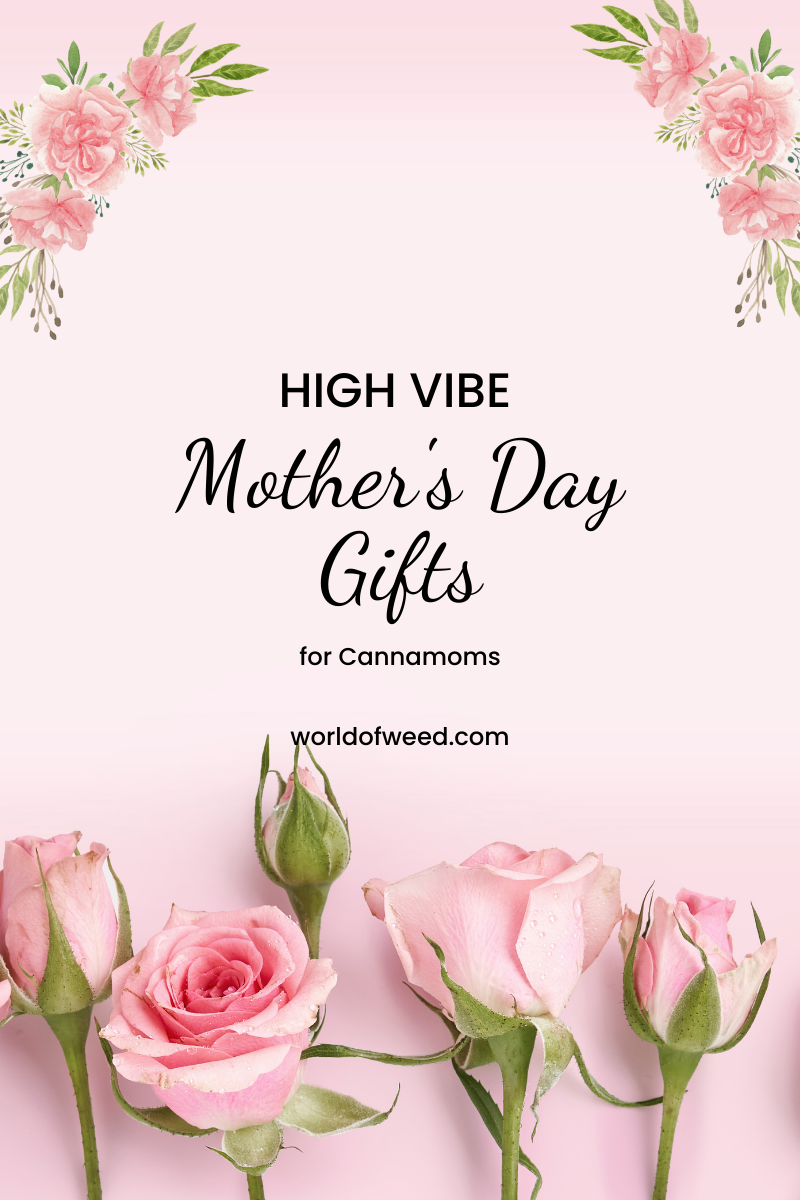 The Best Mother's Day Gifts for Cannamoms in 2022
1. Elegant glass bong
This year, gift Mom an elegant new bong to enjoy her Mother's Day goodies with. We carry a wide selection of Mary Jane glass products, ranging from a $229 bong on down to a small, $25 bong. Mary Jane is a family-owned business that has been serving the Pacific Northwest for over two decades. As the stigma surrounding cannabis use decreases, Mary Jane works hard to close the cavern between the ordinary folk and the ever-expanding stoner industry by offering products that are ideal for beginner smokers, hardcore consumers, and anyone in-between.

2. Glitter bowl
She may not be one to sport an obvious pot leaf shirt, but she loves the sparkly things in life – gift Mom a glitter bowl piece for her new bong. It's adds some shimmery fun to your mom's hits. Let her be extra.

3. Raspberry Max
It can be hard to find motivation in the morning, especially if there's a lot waiting for you that day. Help your mom put some extra Wake in her Wake and Bake with some sativa shots from Wild Side. Raspberry flavored, fast-acting, and delicious, these contain 100mg THC per bottle.

4. Caramel Honey Bon Bons
What Mother's Day gifts for cannamoms list would be complete without the suggestion of something sweet and infused? Exactly. This Mother's Day, include some Caramel Honey Bon Bons in your mom's gift basket. These decadent goodies are made from a delicious blend of brown sugar, butter, honey, and cream that has been reduced over low heat to perfection and then dipped in dark chocolate and topped with Kosher salt. Be careful: It's hard to eat just one at a ime!

5. Pink Cookies wax
If your mom is a dabber, chances are she's one to appreciate a deeply relaxing smoke sesh. Pink Cookies wax is one concentrate that will leave her feeling blissfully elevated – perfect for capping off a particularly long day. A cross of Girl Scout Cookies and Cherry Pie, Pink Cookies is an earthy indica that's ideal for those seeking out calm relaxation and care-free kickbacks. Pink Cookies carries a sweet and spicy uplift that radiates throughout the body, leaving a trail of zen from your head to your toes as the strain takes effect.

6. Blood Orange Mimosa vape cart
When surveyed, 30% of moms wanted either some sleep or some personal time as their gift on Mother's Day. The Blood Orange Mimosa cart from Optimum Extracts provides a way for your mom to find both. She can take her sesh with her as she takes some time to herself, even if it's just off to the bedroom for some naptime puffs. Blood Orange brightens your day with a burst of creative inspiration and an uplifting euphoria that makes "me time" all the more exciting. Mimosa is a cross of Clementine and Purple Punch. Together, you can expect mind and body effects from such a unique hybrid strain. Ideal for creative activities, outdoor adventures, or dreamy afternoon naps.

Shop Blood Orange Mimosa vape cart

7. Lamb's Breath Cannatela infused pre-roll
Your mom deserves something with a bit more oomph to it than a regular pre-roll. If you're looking for Mother's Day gifts for cannamoms who love the green, then definitely add the Blue Roots Lamb's Breath Cannatela infused pre-roll to your list. Cannatelas are made of Blue Roots premium flower, high-terpene extract, and THCa crystals all wrapped up in a 100% organic Cordia leaf. AKA Lamb's Bread, this sativa-dominant flower has Jamaican roots and has ties to Bob Marley. The strain promotes creativity and takes your mind into a happy, euphoric state. Perfect for your mom to enjoy any time of the day, this infused pre-roll makes for the perfect cannamom Mother's Day gift!

8. Ounce of Artizen Purple Punch
Really show your mom how much you love her and value her well-being with an ounce of Purple Punch from Artizen. Why an ounce, you ask? Well, you see, Purple Punch is simply one of those strains you want to have in abundance so you can smoke again and again. This is a gift of happiness, and gifting it droves makes for a great Mother's Day gift for cannamoms – especially those who love to sesh with their adult children and want to have plenty to share. Purple Punch is also a special one. Two classics, Larry OG and Graddaddy Purple, were brought together to create this famous, grape-flavored strain. The effects, powerful and fast-acting, start in the head and flow down the body. This is a popular favorite, offering euphoric uplift and dreamy, hazy mental effects.

It's 4:20 Somewhere! 
Now that you have your list of Mother's Day gifts for cannamoms all put together, you're ready to come on in your favorite Tacoma dispensary and start shopping. Are you a mom? Don't forget it's totally okay to gift yourself some cannabis goodies for Mother's Day! You've definitely earned it. 

Disclaimer: Marijuana has intoxicating effects and may be habit-forming. Smoking is hazardous to your health. There may be health risks associated with consumption of Marijuana. Marijuana, in any form, should not be used by individuals that are pregnant or breastfeeding. Marijuana is intended for use only by adults 21 and older. Keep out of reach of children. Marijuana can impair concentration, coordination, and judgment. Do not operate a vehicle or machinery under the influence of this drug. This product may be unlawful outside of Washington State.