It can be hard to quantify just how amazing moms can be. They're there when you need advice, they pick you up when you're feeling down, and they juggle a million and one things to keep the household functioning smoothly. They show you love in a multitude of ways, and Mother's Day is the perfect time to show them that same love in return. It's a chance to say thank you to not just your own mother, but to the special women in your life who were like moms to you and others.

Not sure what Mother's Day gifts would show your mom how much you love her? Don't fret; you've come to the right place. We've rounded up our best Mother's Day gift ideas for every type of budget.

On this list, you'll find a wide variety of stoner Mother's Day gifts. Scroll through to find the perfect stoner Mother's Day gifts for Mom.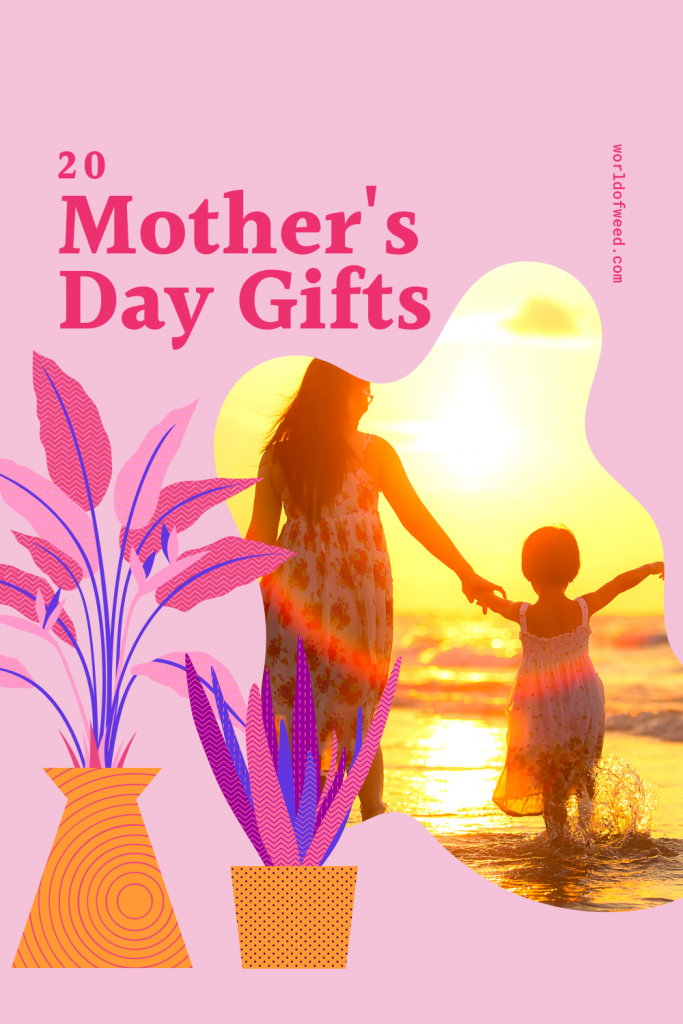 20 Stoner Mother's Day Gifts
1. Super Lemon Smac flower
Help Mom relax with a potent indica hybrid from Artizen. Super Lemon Smac is a cross between Super Lemon Dawg and Miracle Alien Cookies. This strain hits heavy on the euphoric mental effects and hazy relaxation, which is perfect for the busy mom who needs a moment of peace. Expect pungent citrus aromas and flavors.

2. Dutch Treat flower
Being a mom is a hard job, one that never has an end. You don't get to clock out when you're a mom. You're always on the clock, which is why you need something extra special to help you out. Dutch Treat flower is that special something. The cerebral effects of this giggly, energetic sativa hybrid hit hard and fast, leaving you feeling uplifted while it reduces stress and relaxes the mind. Take a few puffs, and expect a hazy yet stimulated feeling of calm and a full-body buzz that begins behind the eyes and spreads throughout your body. When the day is coming to a close, and you're ready take some "me time", turn to some Dutch Treat.

3. Grrranimals flower
This time of the year, many of us flock to Bath & Body Works to smell all the lotions and candles, carefully choosing some for our moms. This year, going to the mall just isn't the same. Instead, give your mom something that will take away her stress AND smell great. Give her the gift of Grrranimals flower from Blue Roots Cannabis! This indica strain comes from a cross of Grape Ape and Animal Cookies. It smells of sweet berries and cookies, a scent that's hard to resist. It produces deeply relaxing mental and physical effects that will stay with her and keep her feeling great all day long.

4. Lemon Royale flower
Sometimes, moms need a bit of push to get things done. After all, they have a seemingly endless amount of things they have to do, from paying bills to treating boo-boos. Help Mom out with some Lemon Royale, a strong sativa hybrid. This delicious and uplifting strain is a cross between Lemon Tree, GMO, and TK Skunk. It offers mental stimulation, invigoration, and hazy sense of focus and clarity. When it's time to get to work, Lemon Royale will give a nice boost of energy.

5. Maui flower
It's so easy to get bogged down and overwhelmed by the number of things a mom has to juggle in her daily life. This year, add Maui flower to your list of Mother's Day gifts to be certain you'll put a big smile on Mom's face. Maui is a sativa hybrid that inspires creativity and brings on strong feelings of euphoria. She can expect a powerful and buzzing uplift that will bring on hazy focus, deep creativity, and lots of laughs. This is a feel-good strain, perfect for Mother's Day.

6. Sunset Sherbet Terp Sugar Wax
Sugar wax has a thick, rich consistency that resembles wet, granulated sugar and ranges in color from light, golden blonde to dark amber. Created through a process of crystallization, live sugar utilizes fresh or flash-frozen plant matter, while cured sugar uses dried, and both products offer mind-blowingly high potency and deeply rich terpene profiles.

When looking for stoner Mother's Day gifts, consider Sunset Sherbet terp sugar wax from Blue Roots Cannabis. Just like the name suggests, your mom will be happy and at peace watching the sunset with this relaxing, care-free strain. Sunset Sherbet offers both physically relaxing and mentally stimulating effects, which make this the perfect choice for day or evening use.

Whenever Mom needs a bit of a pick-me-up, she can just take a dab or two of this terp sugar wax and be golden for several hours. Now, THAT'S a great Mother's Day gift!

Shop Sunset Sherbet Terp Sugar Wax

7. Sour Silver Haze Wax
Is your mom the creative type? Help her get inspired with this Sour Silver Haze wax from Heavenly Buds. A potent sativa hybrid, this strain offers a mostly mental experience, with some physically stimulating effects thrown in. After she takes a dab or two of this wax, your mom can expect thought-provoking and introspective effects that really get the creative juices flowing. This wax is perfect for the artistic mom seeking inspiration or looking to stimulate their imagination.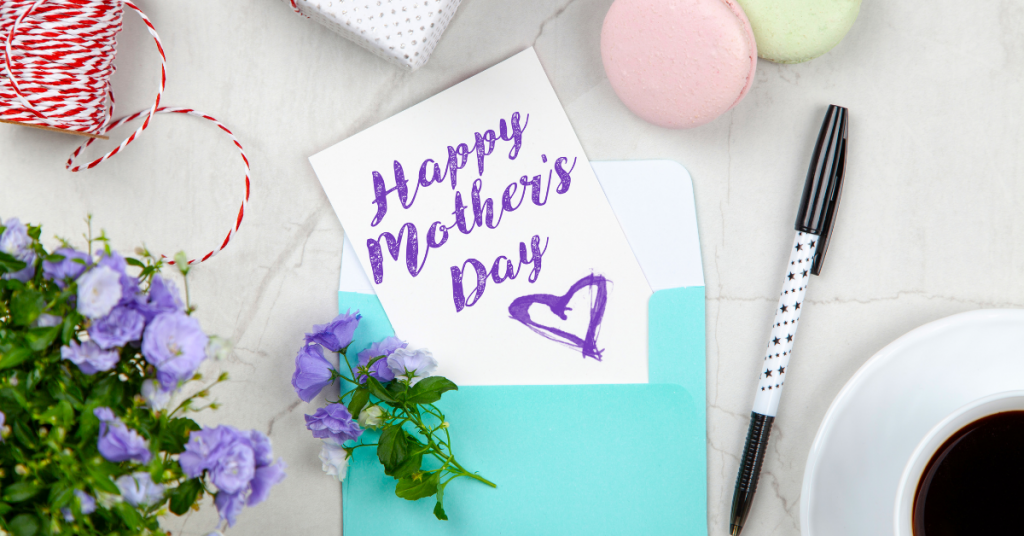 8. Lemonwreck Nug Run
The term "nug run" describes the concentrated oil extracted from either dried or cured buds that have been exposed after the fan (water) leaves and sugar leaves have been trimmed. This type of concentrate is rich in trichomes, which accounts for its flavor, aromas, and high psychoactivity.

It can be hard to find stoner Mother's Day gifts that will really blow your mom's mind. Fortunately, we have some Lemonwreck Nug Run available. This sativa hybrid is a cross between Trainwreck and Lemon Diesel, and it produces long-lasting cerebral effects. Your mom can expect a strong mind and body buzz that will leave her feeling relaxed from head to toe and highly euphoric. If Mom needs a mood boost, Lemonwreck is the dab for her.
9. Punch Cake Honeycomb
Honeycomb wax, usually referred to as crumble, is a cannabis extract distinguished by its highly malleable texture that crumbles apart when handled. Not limited to just dabbing, honeycomb wax can be added to joints and blunts or sprinkled on top of ground flower in a bowl or pipe. The dry, crumbly texture is a result of the production technique, one that involves processing the cannabis at lower temperatures for a significantly longer period of time than other concentrates.
While this texture makes it difficult to handle, honeycomb wax is especially potent and tasty.

Punch Cake is a rare indica hybrid created through the crossing of Birthday Cake and Purple Punch. This potent strain packs a mighty punch that will leave Mom feeling dazed and a bit unfocused, yet completely relaxed and content with the world around her. Everything feels to be going great, and nothing is wrong anywhere. Your mom will feel a rush of uplifting effects that infuse her with intense euphoria.

Being a mom is hard. This year, make her job easier with some stoner Mother's Day gifts, like Punch Cake Honeycomb!

Shop Punch Cake Honeycomb
10. Strawberry Cough wax
Has your mom been feeling a bit blue lately? If so, make sure one of your stoner Mother's Day gifts includes a gram or two of some Strawberry Cough wax! This potent sativa is a true and powerful mood enhancer, energy booster, and producer of clarity and focus. Strawberry Cough has a delightful fruity scent and flavor profile. This wax brings on a very cerebral, creative experience that tends to lead toward a case of the giggles.

11. Hybrid RSO Capsules
These capsules contain a hybrid variety of THC extract in a convenient capsule. These easy-to-swallow capsules are produced by homogenizing medium chain triglycerides (MCT) and cannabis extract, which is encapsulated in vegetarian-friendly capsules. MCT is absorbed more quickly by the body than some other dietary forms of fatty acids, which may speed up up the onset of the effects of the capsules. Convenient and fast-acting!

For those looking for the best stoner Mother's Day gifts, be sure to add these Hybrid RSO Capsules to your list. These bring on both cheerful and rejuvenating mental effects, and soothing and blanketing body effects. These are true hybrid products in every sense of the word.

12. Tropical Jellies THC
Does your mom have a sweet tooth? Add some Journeyman Tropical Jellies to your Mother's Day gifts list. With 100mg THC, these jellies offer mellow euphoria and full-body relaxation that your mom is sure to appreciate.

Sweet, tangy, and all-natural, these jellies are a bit of sunshine. These contain real fruit inside and out for a mouth full of flavor that will take your mom straight to a tropical paradise. This variety pack includes Pineapple, Mango, and Passion Fruit. All of them are vegan, gluten-free, and all-natural.

13. Caramel Honey Bon Bombs
Treat Mom to something decadent and luxurious this Mother's Day — get her some Caramel Honey Bon Bombs! These delicious edibles are a blend of brown sugar, butter, honey, and cream reduced over a low heat to perfection before being dipped in dark chocolate and topped with Kosher salt. Each one has 10mg of THC and offers hybrid effects that bring on both physical relaxation and mental stimulation. Expect your mom to get silly after eating these!

14. 4.20 Minis Milk Chocolate Toffee Bars
What's a list of Mother's Day gifts without some chocolate?? These delicious chocolate bars are bite-sized for easy consumption. These bars are sweet milk chocolate blended with crunchy toffee bits. Containing Fair Trade 38% Cacao, these chocolate bars are gluten-free and all-natural. Your mom is sure to love these and love the euphoric effects. These bars bring on boundless joy and care-free feelings. They'll lift your mom's spirits and provide a delightfully positive experience that comes with a serious case of the giggles.

Shop 4.20 Minis Milk Chocolate Toffee Bars

15. Soft Cinnamon Snickerdoodle
For the mom that loves sweets, no list of Mother's Day gifts would be complete without some cannabis-infused cookies! Help your mom Wake and Bake in the best way possible with these delicious 1:1 THC:CBD snickerdoodle cookies. They're so good, you'd never guess they're gluten-free. Made with full-flower, sun-grown, pesticide-free, standardized full-spectrum oil blends extracted with CO2 and Organic Cane Alcohol Extraction methods. Each cookie is individually wrapped in child-resistant plastic wrapping.

All your mom has to do is unwrap and enjoy!

Shop Soft Cinnamon Snickerdoodle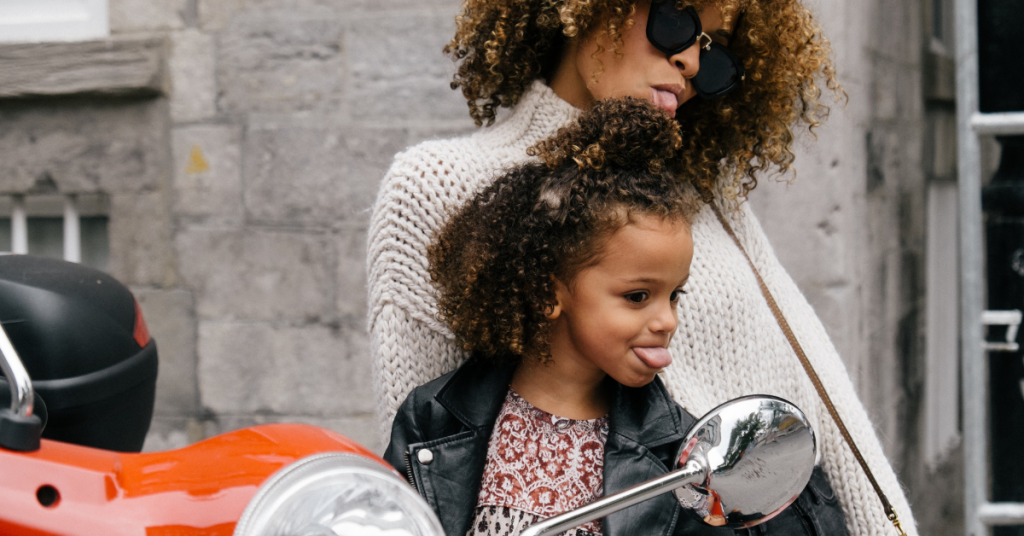 16. Happy Apple Sparkling Beverage
When it's time for Mom to sit down and take a breather, hand her this sparkling apple beverage! This sparkling beverage is made from truly happy apples, grown in the cleanest and clearest of air and watered by the liquid gold that comes down from the Cascades. She can sip and enjoy the flavor, or down the entire bottle and hop on the high train. These beverages offer the perfect combination of effects on the entirety of the cannabis spectrum. Your mom can expect mellow euphoria paired with full-body relaxation. When she needs some peace and time for herself, sipping on one of these is sure to make her feel better.

Shop Happy Apple Sparkling Beverage

17. Dreamin' of Passion Fruit drink
Smoking is great, but can take a bit of time. Edibles are yummy, but sometimes you're just not hungry. That's where this little beverage comes in handy! Your mom can get her high on while on the go with this infused drink. This Dreamin' of Passion Fruit flavored infused drink is a quick and fun way for your mom to get her daily dose of THC. With 100mg per bottle, this refreshing beverage packs quite the punch.

Shop Dreamin' of Passion Fruit drink

18. Solace Topical CBD:THC
With all of the working, running errands, and housework your mom has to do, it's easy to see why she gets sore muscles and joints. This Mother's Day, gift her a deeply penetrating, feel-good topical that will alleviate pain and stress. Topicals with full cannabinoid and terpene profiles are faster-acting and more effective than topicals that only contain CBD.

This topical can be applied to the affected area for localized, long-lasting relief. Aloe vera based, CBD-dominant, and containing terpene-rich cannabis with additional nutritive and therapeutic ingredients, this topical is the ultimate relaxation gift.

19. Silicone Rig with Titanium Nail
It's fun to get your mom an ornate glass bong or dab rig for Mother's Day, but there is always the possibility of breakage. And that's always a disappointment. Enter the silicone rig.

Silicone rigs are just as convenient as they look. Made from soft, smooth material that can bend and fold, in addition to enduring some major heat, silicone rigs can be safely taken anywhere you plan to sesh and take up very little room. They're unbreakable, easy to clean, and flexible. Can it get any more convenient than that??

Shop Silicone Rig with Titanium Nail
20. Blazin Cherry Cones
For the joint-loving mom, stock up on some Blazin Cherry Cones from High Hemp. These cones are made from 100% organic hemp and are 100% tobacco-free, vegan, GMO-free, and all-natural. Add a splash of cherry flavor to joints with these easy-to-use Blazin Cherry Cones.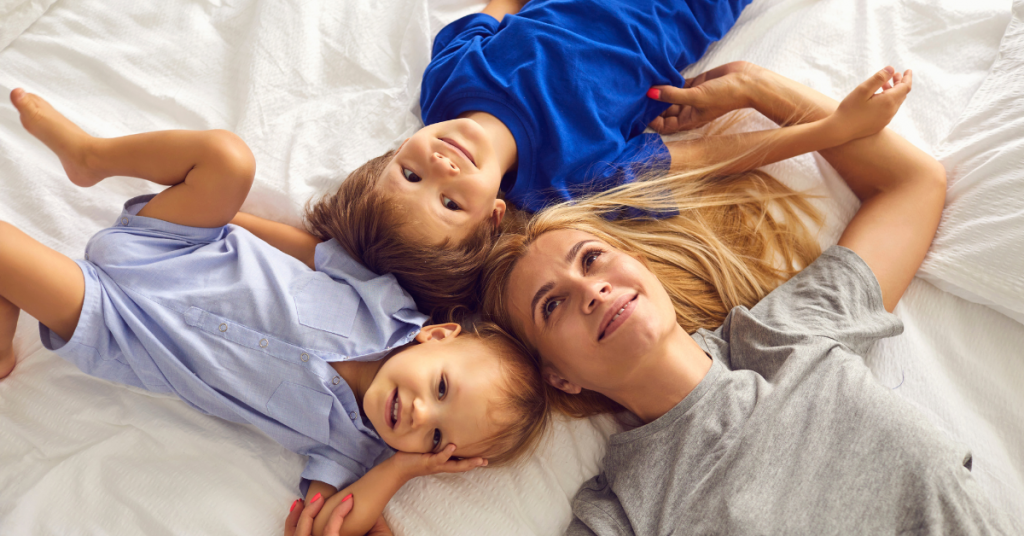 Shop for Mother's Day Gifts at World of Weed
Mother's Day focuses on showing the maternal figure(s) in your life how much you appreciate and love her, and that you are grateful for all she has done for you, the family, and everyone else around her. But, when that holiday rolls around, it can often seem like finding something that truly captures how much you care is an impossible task. Sure, there are candles and flowers and all sorts of pampering accessories. But, they're just not ENOUGH.

Your mom is special, and she deserves a special Mother's Day gift. If you're not sure where to start, these 20 stoner Mother's Day gift ideas, ranging from budget-friendly to luxe, are guaranteed to surprise and delight Mom.

What are you getting for Mom this Mother's Day?

---
Disclaimer: Marijuana has intoxicating effects and may be habit-forming. Smoking is hazardous to your health. There may be health risks associated with consumption of Marijuana. Marijuana, in any form, should not be used by individuals that are pregnant or breastfeeding. Marijuana is intended for use only by adults 21 and older. Keep out of reach of children. Marijuana can impair concentration, coordination, and judgment. Do not operate a vehicle or machinery under the influence of this drug. This product may be unlawful outside of Washington State.