For many cannabis lovers, medicating has often come with some unpleasant judgment from others. But, as marijuana legalization has slowly spread throughout the country, it's becoming more common for people to throw out their stigma and instead support the accessibility of this therapeutic plant as it becomes a societal norm.

The stoner "I smoke weed" beacon is no longer just a studio apartment back in college with mandala tapestries and colorful lava lamps illuminating beaded peace sign curtains. It's no longer a dire necessity to stash your bud discreetly away in fake WD-40 cans with removable bottoms. Instead, weed and the love of it has transformed from a hush-hush activity into a positive part of our lives that brings people joy.

And, how is that happening?

A big part of that evolution is all of the best recreational dispensaries offering luxury cannabis goods that bring cannabis consumption out of the alleys and into all aspects of society.

Cannabis has pushed beyond empty soda can pipes and hot knife hits and on into the world of luxury products. Whether you're looking for luxury cannabis products to elevate your smoke seshes or gifting a sophisticated stoner with some of the finer things in life, it can feel like a risky investment to shop by trial and error based on the way a product looks without it necessarily being taken for a test-run by most stoners.

Don't fret. Our collection of luxury cannabis products available here at World of Weed will leave you wondering how on Earth you went so long without them.

Today, the best luxury cannabis products serve as functional home decor, and your friends will be mind-blown at just truly elegant the cannabis market has become over recent years.

We've highlighted some exciting cannabis products in the past, but now we have a new selection of luxury cannabis products you're certainly not going to want to sesh without.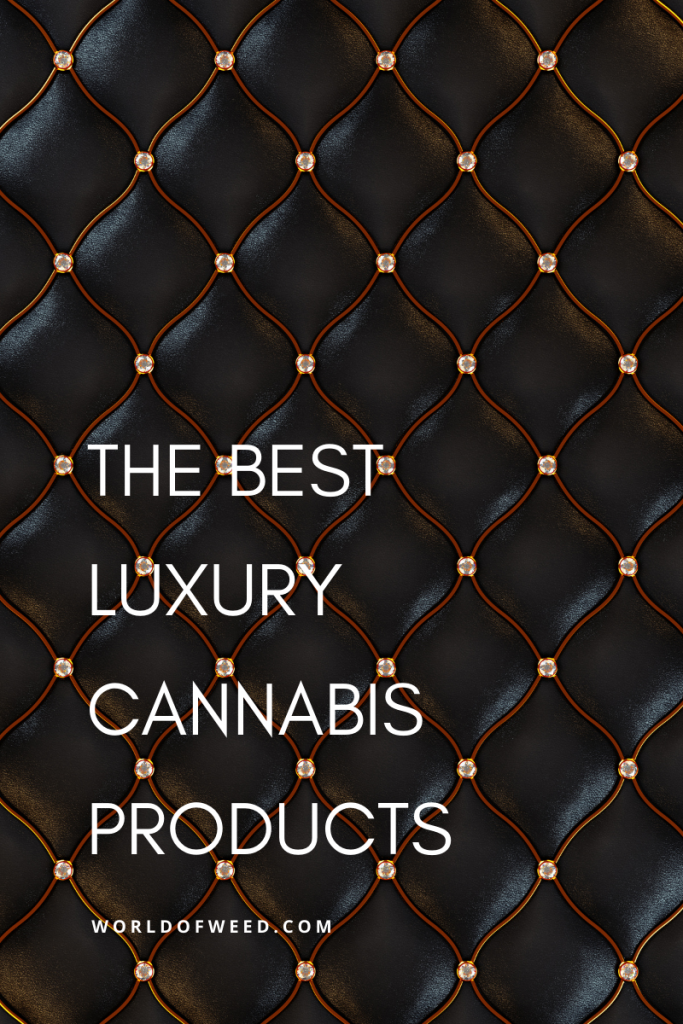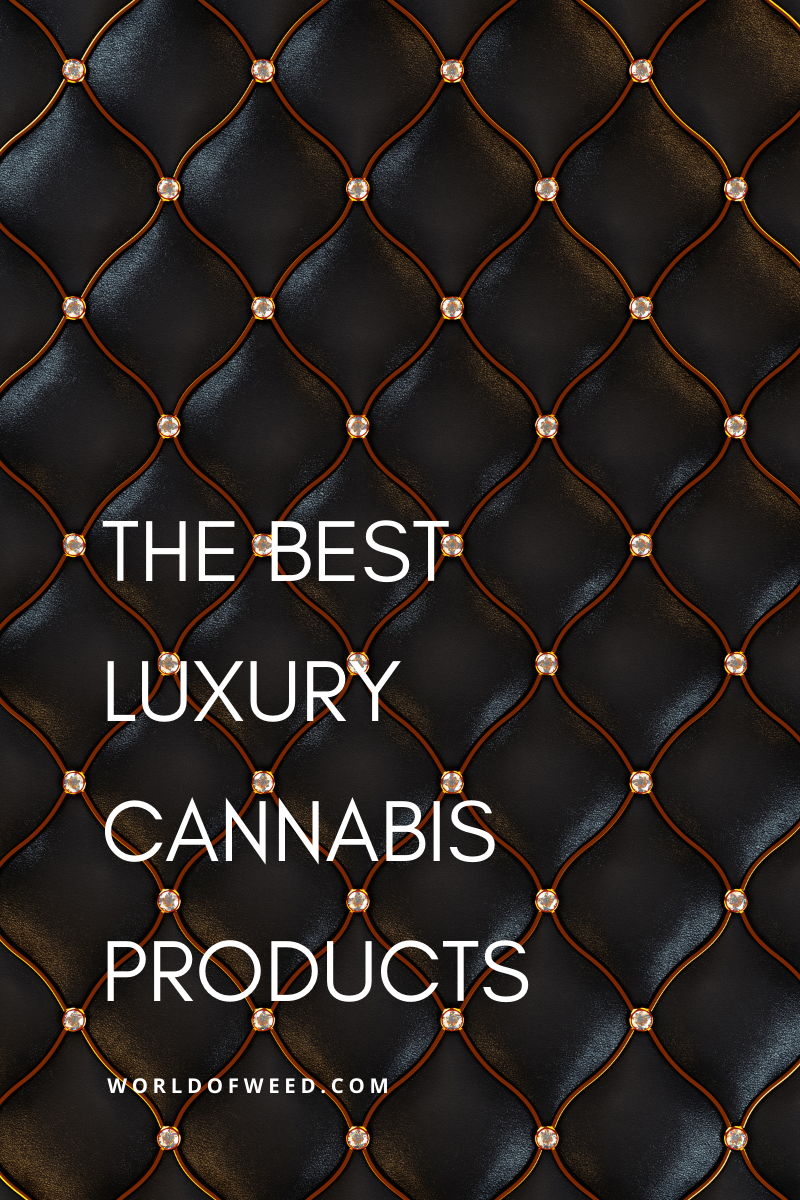 9 Best Luxury Cannabis Products from World of Weed
1. Sitka Cascade Cream Hash
Hash is one of the best cannabis products around and is simply kief that was condensed using heat and pressure. Add hash to a joint, blunt, or bowl to enhance your favorite flower, or just enjoy it by itself!

The Hashmaker behind Sitka mixes high-terpene CO2 extract and Sitka Lebanese Cascade Cream Hash by hand until it reaches the classic cream consistency of the hashes found all over Europe.

The final product is a unique type of hash with an unbeatable spectrum of terpenes and cannabinoids, a gooey feel, and a sweet, creamy flavor on the exhale.

2. Blue Roots Cannabis Cookie Dawg Terp Sugar
Terp sugar makes for some incredible dabbing experiences. This concentrate has a thick, rich consistency and looks much like wet, granulated sugar. It ranges in color from light, golden blonde to deep amber. Terp sugar is produced through a process of crystallization that utilizes either fresh or flash-frozen flower for live sugar and dried flower for cured terp sugar. Both types of terp sugar are highly potent and abundant in terpenes. 

The Blue Roots Cannabis Cookie Dawg terp sugar is made from flower that is a cross of Girl Scout Cookies and Chemdog. This potent indica brings on strong sedation and a heavy body stone. Cookie Dawg terp sugar has a robust, savory aroma that is a blend of the sweet, toasted scent and flavor of Girl Scout Cookies and the sharp, chemical pine of Chemdog. This unique, exotic strain has a distinguishable chemical-fuel finish.

Buy Blue Roots Cannabis Cookie Dawg Terp Sugar
3. Blue Roots Cannabis Pebble Cake Flower
When it comes to smoking luxury cannabis products, especially flower, Blue Roots Cannabis sits at the top of the must-buy list. Produced and processed safely in their state-of-the-art facility, Blue Roots flower is of the highest grade and grown in small batches. The brand prides itself on the commitment to producing high-quality cannabis products rather than bottomless quantities.

Pebble Cake is powerfully fruity in its aroma and tastes equal parts sweet, berry, and tropical. The smoke is incredibly smooth, causing minimal coughing, and carries only a subtle aftertaste. This strain is an indica hybrid, but its effects are of the highly euphoric and deeply relaxing variety. This euphoria produces a full-body tingling that ebbs and flows, becoming an extreme couchlock. 

Expect both comforting and somewhat "spacey" mental effects, making everything feel slowed down and difficult to remember, while also giving you euphoric energy.

Buy Blue Roots Cannabis Pebble Cake Flower
4. Blue Roots Cannabis MAC Cannatela
MAC, or Miracle Alien Cookies, is a potent cross of Alien Cookies, Columbian, and Starfighter. This strain produces a powerful, euphoric, and well-balanced high accompanied by a sweet and spicy aroma of diesel, fresh earth, and just a drop of citrus. The dank and pungent flavor is every bit as unique as it is delicious, making the Blue Roots Cannatela one of the best luxury cannabis products to indulge the senses.

Cannatelas are made of Blue Roots Cannabis premium flower, high-terpene extract, and THCa crystals wrapped up in a 100% organic Cordia leaf. Cordia leaves have an earthy flavor and smoke like a cross between a hemp wrap and a blunt wrap.

Buy Blue Roots Cannabis MAC Cannatela

5. Oleum Extracts Sour Breath Sugar Cone
These Sour Breath Sugar Cones infused pre-rolls are the epitome of luxury cannabis products for an enhanced smoke sesh.

A step up from the classic joint, infused pre-rolls carry a stronger kick, with the addition of cannabis concentrate mixed in. This concentrate is typically kief, hash, or concentrated cannabis oil. In this case, the pre-roll is infused with decadent sugar resin on the Sour Breath flower. Sour Breath is a sativa-leaning strain created through the crossing of Lamb's Bread and Sour Diel. This strain is perfect for social activities, such as gatherings or parties, as well as creative endeavors. 

Buy Oleum Extracts Sour Breath Sugar Cone
6. Verdelux Honey Caramel Bon Bombs
Decadent, mouth-watering, chocolate treats infused with cannabis are the pinnacle of edible luxury cannabis products.

These Verdelux Honey Caramel Bon Bombs are bite-sized balls of brown sugar, butter, honey, and cream that have been reduced over low heat to perfection and then dipped in rich dark chocolate before getting topped with a dash of Kosher salt. Each one contains 10mg of THC, for a total of 100mg THC per bag. 

Buy Verdelux Honey Caramel Bon Bombs
7. Wild Side Sweet Watermelon Sparkling Fruit Drink
Exquisite hybrid cannabis beverages take your experience to a whole different plane of existence. These drinks offer both cheerful and rejuvenating mental effects and blanketing full-body effects and are loaded with cannabinoids.

This Wild Side Sweet Watermelon natural sparkling fruit drink contains antioxidants, cannabinoids, and electrolytes to benefit both mind and body equally. Available in two refreshing sizes: 12 oz bottle with 30mg THC and 3mg CBD OR 17 oz bottle with 100mg THC and 10mg CBD. 
Buy Wild Side Sweet Watermelon Sparkling Fruit Drink
8. Mary Jane's Glass Productions Bong
If you're looking for glass luxury cannabis products that are both functional and beautiful, then you'll want to check out our Mary Jane Glass Productions bongs. Not only do these bongs offer an unbeatable smoking experience, they are also top-quality works of glass art you can display and impress your stoner friends with their aesthetics.

While Mary Jane Glass Productions bongs don't require a ton of maintenance, you should make sure to clean your bong frequently. Fortunately, cleaning your glass bong is simple and doesn't (usually) take very long.

Buy Mary Jane's Glass Productions Bong

9. Mary Jane's Glass Productions Dab Rig
Mary Jane's Glass Productions dab rigs are blown right here in Washington, in Washougal, at the edge of the Columbia River Gorge scenic area. These beautiful pieces of functional glass art bridge the gap between the average consumer and an ever-expanding industry, providing quality glass dab rigs and more to both beginner and highly experienced stoners alike.

When it comes to luxury cannabis products, Mary Jane's Glass Productions dab rigs are a must-have for a sensational smoking experience.

Buy Mary Jane's Glass Productions Dab Rig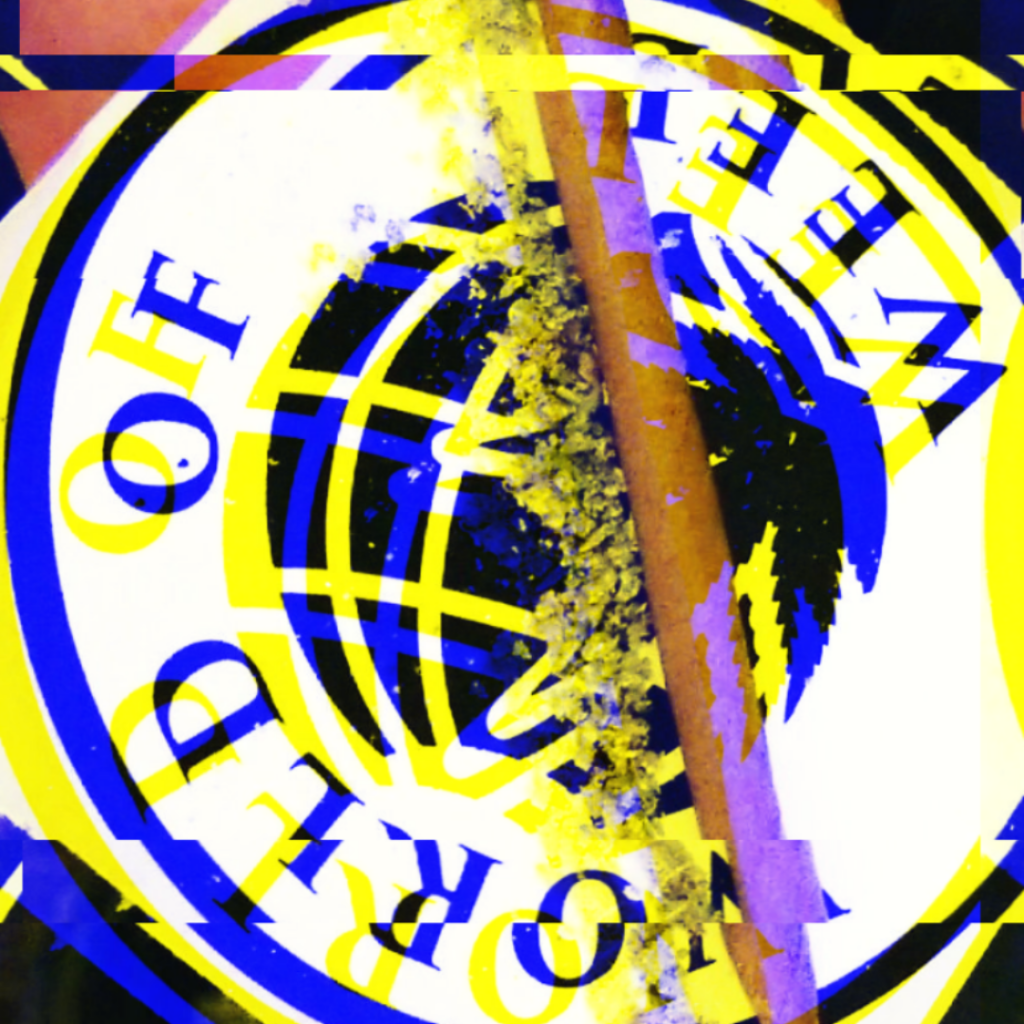 Elevate Your Experience With Luxury Cannabis Products
Sure, you could just pick out a little pipe, pack it with the cheapest flower you can find, and puff the day away with a bit of a bland buzz staying steady.
On the other hand, you could also pick out some luxury cannabis products, ranging from potent concentrates to beautiful glass pieces, that are high in quality to deliver an explosion of flavors, aromas, and sensations for an indulgent smoking experience.

We'd choose the latter.
For more information on all things Tacoma recreational cannabis, be sure to keep up with the World of Weed blog! 

---
Disclaimer: Marijuana has intoxicating effects and may be habit-forming. Smoking is hazardous to your health. There may be health risks associated with consumption of Marijuana. Marijuana, in any form, should not be used by individuals that are pregnant or breastfeeding. Marijuana is intended for use only by adults 21 and older. Keep out of reach of children. Marijuana can impair concentration, coordination, and judgment. Do not operate a vehicle or machinery under the influence of this drug. This product may be unlawful outside of Washington State.