You've been smoking joints and blunts, and you've smoked from a pipe. But, now it's time you upgraded your smoking setup — it's time to choose your first bong.

The bong is a device with a rich history, and has been one of the most popular smoking accessories for years. It's the most effective way to deliver a large amount of smoke in a short time, with built-in features that slow and cool the smoke for smoother hits.

With so many types of bongs available, choosing your first bong may seem like a daunting experience. You may think they're all the same, or that they're so different it will be nearly impossible to choose one.

But, we're here to show you that neither of those is true.

We've created this handy guide to choosing and using your first bong for you to read through before heading to your local Tacoma dispensary to pick one up.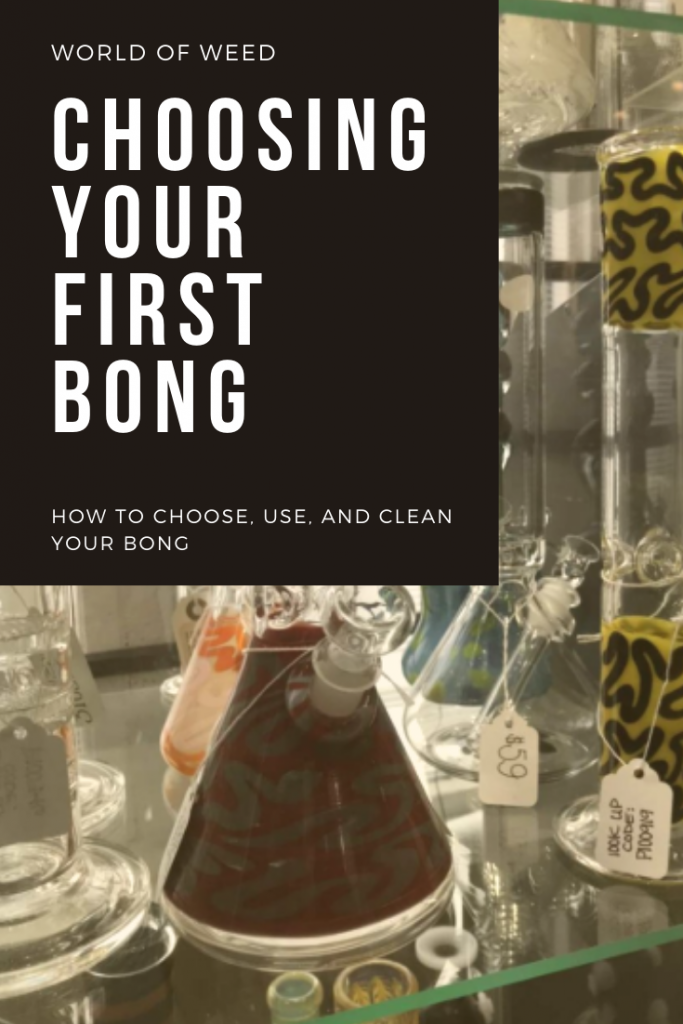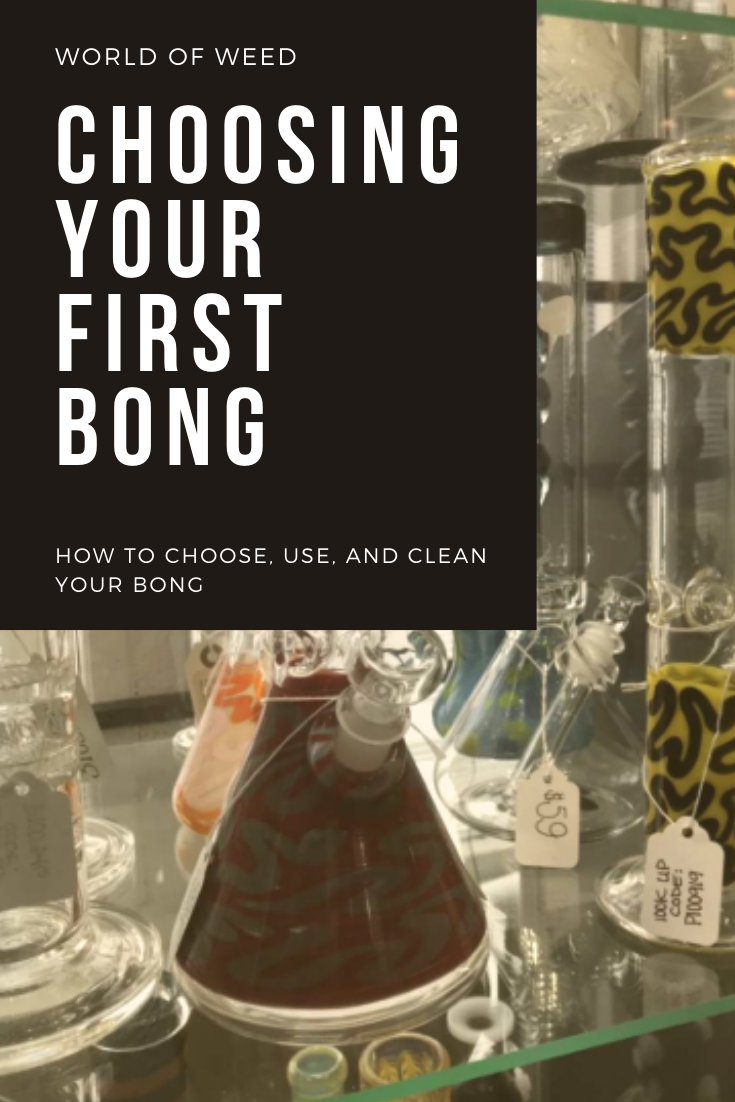 Choosing a Bong
There are several important factors to take into consideration when choosing a bong. There's the shape, the size, the material, and the percolation. We're going to break each one down for you, so you can refer back to this when picking your first piece. 

Shape
You may encounter glass bongs that look like pieces of art you couldn't possibly bring yourself to smoke out of, or bongs in some crazy shapes.
But, for the most part, there are four different types of bongs:

Straight tube: This is going to be your most basic bong. It has a neck (usually with an ice pinch), a bowl piece, and a downstem. These come in a wide range of sizes, starting from a few inches and going on up to several feet.
Beakers: Beaker bongs are designed to look like Erlenmeyer flasks. These are usually rounded at the base. They have a neck, a bowl, a downstem, and the chamber (base where the water goes).
Percolator: These are some of the most impressive bongs, with multiple glass chambers that filter the smoke before it reaches your mouth. Some of them recycle the smoke twice through the water before it hits your mouth, giving you an extra smooth and cool inhale.
Bent neck: These bongs have zany, bent necks that prevent the water from coming up the neck and into your mouth.
Size
When it comes to choosing a bong, bigger isn't always necessarily better. You need to find the right size for you and your experience level.
If you're a new smoker without a lot of smoking experience, a bigger bong would probably deliver a hit that's just too much. Plus, having a bigger bong limits where you can take and use it.

If you plan to travel with your bong, a straight tube that's about eight to twelve inches tall will be your best bet. Not only are these compact and easy to travel with, they also better preserve the flavor of your flower. A small bong is going to cost less, so it's also the best option for your wallet.

If you're a more experienced smoker just looking to upgrade your smoking experience and get bigger hits, then a larger bong is the one you want. Not only will taller bongs deliver the most smoke, but they filter and cool the smoke down more.
Material
Material is a key factor to consider when choosing a bong. After all, you don't want it to break after only a few uses!

If you're prone to dropping things, there are bongs made of silicone and bongs with thicker glass and a sturdier base. The choice is yours.

If you're pretty sure you'll be able to keep your bong from breaking, then you have nearly endless options. Choose the one that most appeals to you in size, shape, and aesthetics. 

Percolation
Percolators aren't required when choosing a bong, but they do enhance your smoking experience.

Percolators are usually dome-shaped, but can also come in a wide variety of designs. It serves as a bonus water chamber in a glass bong and is usually located in the tube of the bong. It holds water and further filters your smoke.

After you pull the smoke up from your bong, it flows through the water in the base. When it's traveling up the tube, the smoke flows through the water yet again in the percolator. This cools and filters the smoke more efficiently, so you get smoother hits.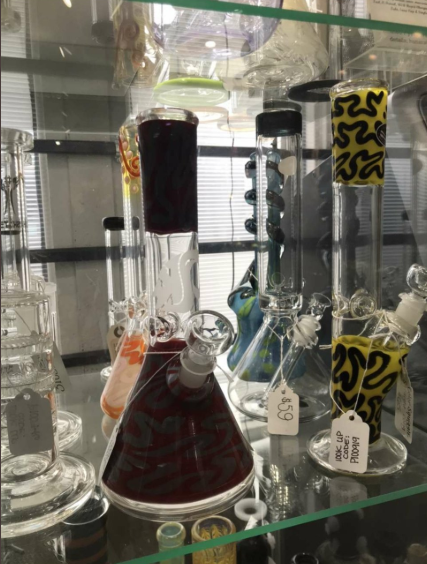 How to Use a Bong
Trying out a new method of smoking can be a bit confusing. Bongs are easy to use, but they can still be daunting for first-time users. If you don't know how to use a bong, read over these steps until you've got your smoking routine down. 

Step 1: Fill the bong with water
The downstem should be an inch under water, but no more than that. Otherwise, you'll end up with water in your mouth.

Step 2: Prep the weed
Grind up the flower with a grinder, scissors, or by hand. Whichever is easiest and most efficient for you is the best way to do it.

Step 3: Pack the bowl
Put the ground up weed into the bowl piece, being careful to not pack it down too tightly.

Step 4: Hold the bong
Hold the lighter in your dominant hand and put the bong in your other hand. Put your mouth on the mouthpiece, with your lips inside the rim.

Step 5: Smoke the bowl
Light the flower with your lighter as you slowly inhale smoke up the tube. When you've drawn enough smoke in, pull out the bowl from the downstem and inhale all the smoke. Pull the smoke into your lungs, hold two seconds, and then exhale.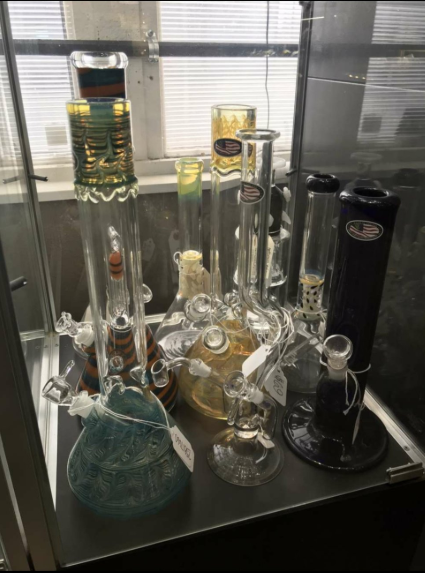 How to Clean a Bong
Part of choosing and using a bong is knowing how to clean it. Below is a step-by-step guide to cleaning and maintaining a bong so it looks and functions its best.
Before you start cleaning your bong, you'll need to gather up the following things:

Coarse salt
99% rubbing alcohol
Two large plastic zipper bags
Paper towels
Towel
Step 1: Remove bowl and downstem
Remove the bowl and downstem. Put them in the two zipper bags (one piece in each bag), and fill each of the bags with rubbing alcohol and salt until the piece is submerged. Let them sit.
Step 2: Pour out the old bong water
Before you can clean your bong, you need to dump out the old water down the sink. If you use your bong daily, you should be changing the water daily. This will prevent your bong from getting a ring of excessive resin built up, as well as help the flavors come through. It's also a lot cleaner.

Step 3: Pour in salt and rubbing alcohol
Start by pouring salt into the bong. It should coat the entire bottom surface of the base. Then, add about ¼ cup rubbing alcohol into the bong.

Step 4: Plug the holes
Take your paper towels and roll them up so they'll fit into the holes of your bong. You can also buy stoppers designed specifically for this purpose.

Step 5: Shake the bong
Shake your bong to remove resin buildup. Shake, shake, and shake until your bong looks clean.

Step 6: Shake the baggies
Shake the downstem and bowl inside of their baggies, getting them cleaned off in the same way as the bong.

Step 7: Rinse everything off
Rinse out the bong, and rinse off the bowl and downstem. Make sure everything is thoroughly washed off. If the bowl piece, down stem, or holes of your bong still have resin, clean it off with alcohol-soaked cotton swabs.

Step 8: Dry
Dry off your bowl piece, downstem, and bong with the towel. Voila! Your bong is clean and dry.
Final Thoughts
Whether it's fancy or plain, large or small, glass or silicone, there's a virtually endless supply of bongs out there to choose from. The first step to choosing your first bong is knowing what you need, what you're looking for, how to use it, and how to keep it clean.

And we've got all that covered for you with this handy guide.

Want to know the difference between a bong, rig, and a pipe? Read this.
---
Disclaimer: Marijuana has intoxicating effects and may be habit-forming. Smoking is hazardous to your health. There may be health risks associated with consumption of Marijuana. Marijuana, in any form, should not be used by individuals that are pregnant or breastfeeding. Marijuana is intended for use only by adults 21 and older. Keep out of reach of children. Marijuana can impair concentration, coordination, and judgment. Do not operate a vehicle or machinery under the influence of this drug. This product may be unlawful outside of Washington State