With public health officials reporting tens of thousands of cases of corona virus disease (COVID-19), many businesses are closed and people are at home in quarantine.

But, sometimes, you just need to smoke with friends. So, we've created this resource on how to stay safe from COVID-19 while seshing with friends.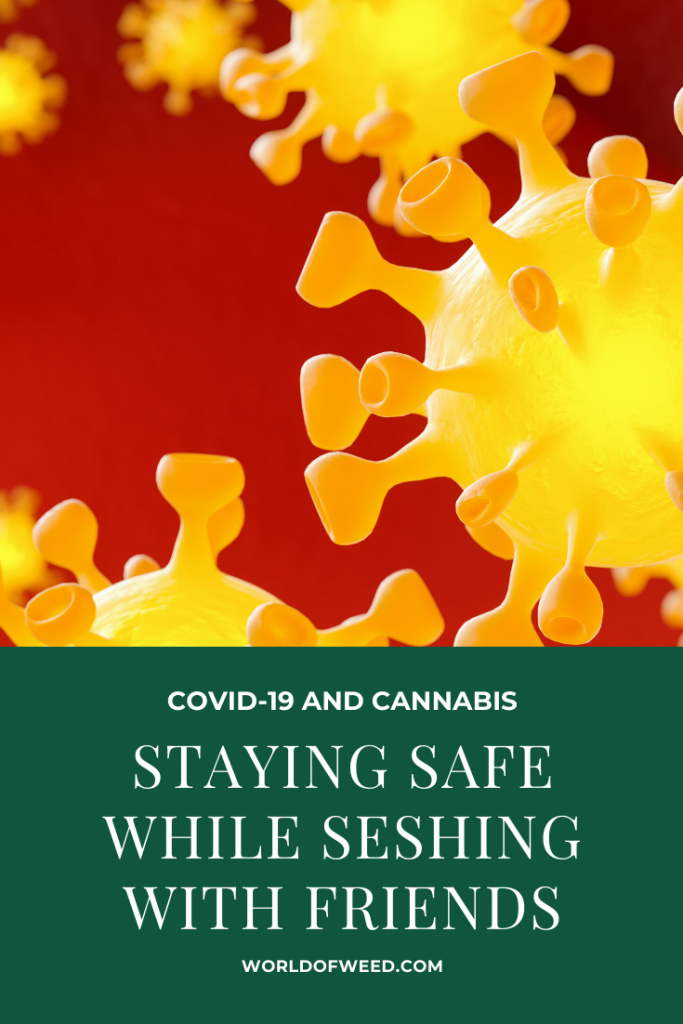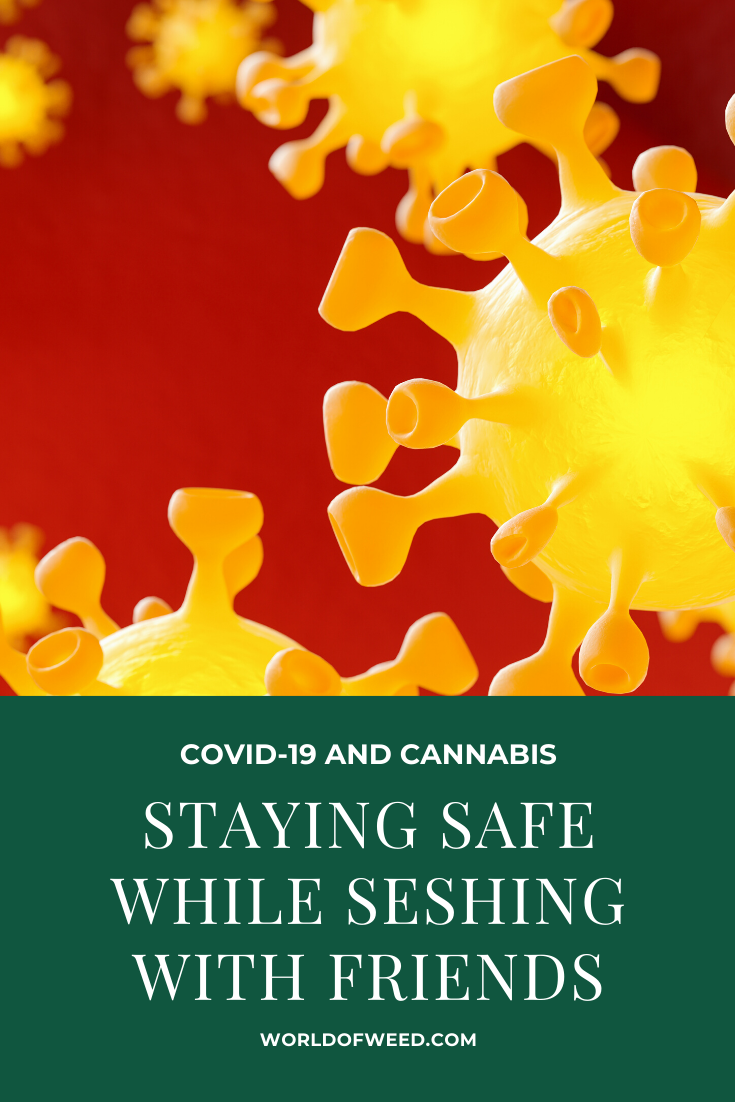 About COVID-19
Coronavirus disease 2019 (COVID-19) is a respiratory illness that can be easily spread from person to person. There are several types of human coronaviruses, but COVID-19 is a new disease caused by a novel coronavirus that has never before been seen in humans. It was first identified during an outbreak in Wuhan, China.

This virus is thought to primarily spread between people who are within six feet of one another. It's spread through respiratory droplets produced when an infected person sneezes or coughs. It's also spread through touching something that has the virus on it and then touching their face (especially eyes, nose, and mouth).

Those who are infected have mild to severe respiratory illness paired with a fever, cough, and shortness of breath as symptoms.

It's a serious illness, but one you can take preventative measures against. Keep reading for ways to stay safe while seshing during the COVID-19 outbreak.
Staying Safe From COVID-19 While Seshing
It's time to up the ante when it comes to hygiene. Right now, the most important thing is to slow (if not completely stop) the transmission of the COVID-19 virus and protecting those who are high-risk – chiefly, individuals who are over 60, have pre-existing conditions, and / or have weakened immune systems.

Here are some ways to stay safe while seshing with friends.

Wash your hands frequently
You should be washing your hands throughout the day and right before a smoke sesh. If you're rolling the blunts, you should be washing your hands first.
Here's how:

Get your hands wet with clean water and apply soap to hands.
Rub hands together to lather the soap. Lather up your entire hands, between fingers, and under nails. You should be doing this for at least 20 seconds.
Rinse clean under the water.
Dry hands with a clean towel or let air dry.
Clean and sanitize your glass
This step is especially important when you're seshing with other people. Clean all of your glass like you normally would, with a cleaning solution or rubbing alcohol and salt. Then, clean the pieces again with just rubbing alcohol – make sure it's at least 70% – and rinse well with hot water.

Cleaning and sanitizing glass includes bongs, rigs, bowl pieces, nails, slides, ashtrays, and pipes. Anything glass that comes into contact with the multiple people in your sesh.
Clean and disinfect surfaces
Clean and disinfect the surfaces that get the most contact during the day, such as: tables, chairs, doorknobs, light switches, television remotes, drawer handles, desks, toilets, faucets, and sinks.

Here's how:

Put on disposable gloves.
If surfaces are dirty, clean using a detergent or soap and water. Scrub clean with a sponge or paper towels.
Disinfect the surfaces with diluted bleach solutions, alcohol solutions containing at least 70% alcohol, or a common EPA-registered household disinfectant.
Keep your distance
It's recommended that people stay six feet away from one another while out in public, but this can apply to your sesh as well.

While you may not necessarily need to sit six feet apart, you should sit with plenty of space between everyone. This also means everyone should have a personal blunt, joint, or glass piece to smoke from. Limit your sharing during this time.
Use hand sanitizer
Before and after seshing, disinfect your hands with hand sanitizer of at least 60% alcohol. Here's how to properly use hand sanitizer:

Put some sanitizer into the palm of one hand.
Rub hands together to thoroughly rub the sanitizer into both hands
Let hands air dry; do NOT wipe them
Keeping COVID-19 at Bay
According to the CDC, seek medical attention if you feel sick, but call first and tell them your symptoms. They will instruct you on what to do.
If you feel sick and are told to come in, wear a facemask. If you can't wear one, stay at least six feet away from others. Follow the instructions from your healthcare provider and local health department.

Additionally, if you develop any of the following emergency symptoms of COVID-19, get immediate medical attention. These signs include, but are not limited to:

Shortness of breath or difficulty breathing
Persistent pain or pressure in chest
Confusion or inability to arouse
Bluish lips or face
Keep yourself healthy. Wash your hands frequently, don't touch your face, keep your distance from others, and use hand sanitizer. Disinfect commonly touched surfaces, especially when having friends over for a smoke sesh.
---
Disclaimer: Marijuana has intoxicating effects and may be habit-forming. Smoking is hazardous to your health. There may be health risks associated with consumption of Marijuana. Marijuana, in any form, should not be used by individuals that are pregnant or breastfeeding. Marijuana is intended for use only by adults 21 and older. Keep out of reach of children. Marijuana can impair concentration, coordination, and judgment. Do not operate a vehicle or machinery under the influence of this drug. This product may be unlawful outside of Washington State.