You've probably heard plenty of people swear that holding in your hits gets you higher. Maybe you've been smoking for ages, and still aren't sure. Or you may be a newer cannabis user who wants a definitive answer. While there are all sorts of opinions from all sorts of smokers, we've got the truth of it.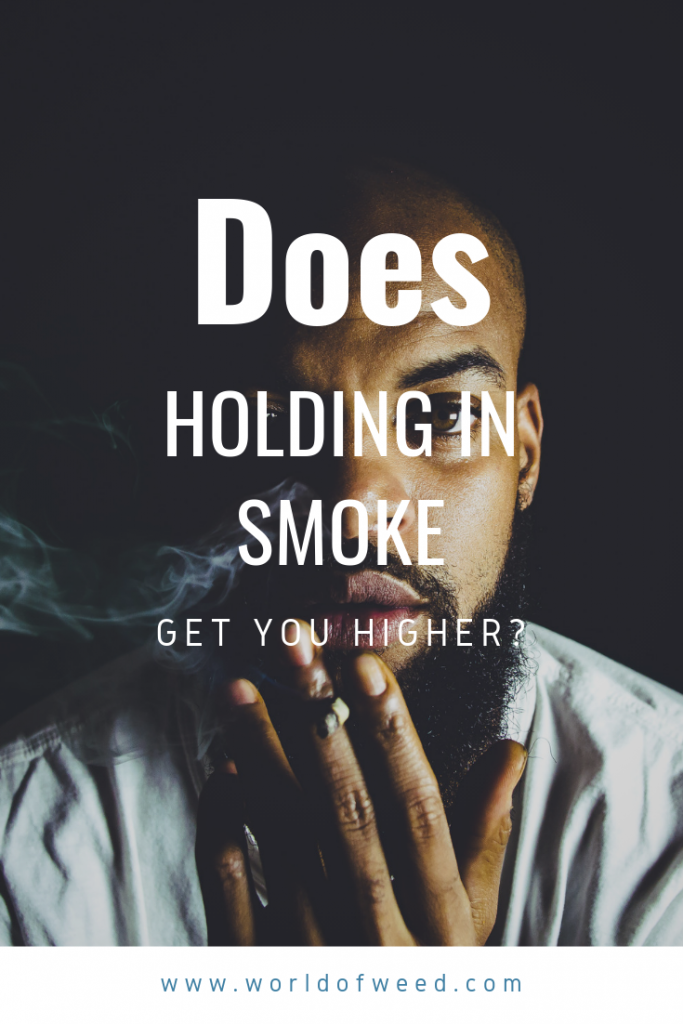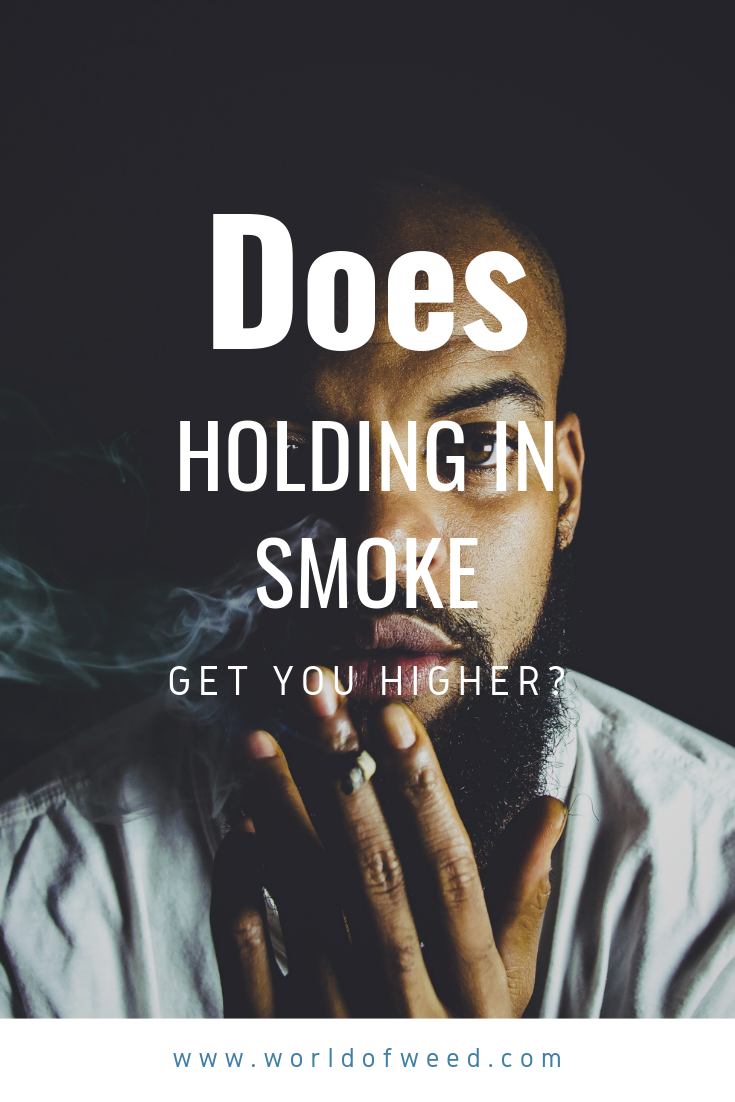 Does Holding in Smoke Get You Higher?
Let's start off by clearing things up right now.
You may find yourself thinking you actually do feel higher when you hold in your smoke. And, you very well might. But, it's not from the cannabis itself — it's because you're depriving your brain of oxygen, resulting in lightheadedness.
Which feels a lot like getting higher.
But, the reality is your lungs can only hold so much — 5-6 ml of oxygen per minute. And studies indicate the majority (95%) of the THC in cannabis is absorbed within the first few seconds after inhaling. So, whether you hold your hits for three or thirteen seconds, whether you breathe super deep or not, there's only so much your lungs can take.
The limit does actually exist.
If you're filling up your lungs with smoke, and not taking in oxygen for an extended time, you're going to get lightheaded. Which makes you feel like holding in smoke gets you higher.
How You Get Stoned Matters
The way you get stoned is the most important factor when it comes to figuring out how long to hold in your hit. Cannabinoids are absorbed differently, and at different rates, depending on the consumption method.
This is because of the bioavailability.
Bioavailability is the process by which substances are absorbed into the body via tissues and organs, and determines how likely it is for the cannabinoid molecules to pass through the gastrointestinal tract and liver filtration, before they're absorbed into the body.
When inhaled by way of smoking, cannabinoids are delivered at an average bioavailability rate of 30%, meaning 30% of the flower's cannabinoid content will be absorbed into the bloodstream.
When you burn the flower, the cannabinoids are transported straight to your lungs, where they are absorbed within 3-5 seconds by its millions of alveoli. Once the cannabinoids are absorbed, it's only a matter of seconds before they travel through the bloodstream and into your brain.
Anything beyond that five seconds would mean increasing absorption of tar and other lung-damaging compounds. In fact, the vast majority (think about 88%) of combusted smoke gases contain non-cannabinoid elements, most of which don't do anything to enhance your high and can actually cause adverse health effects over time.
Does Holding in Smoke Get You Higher?
Smoking has a high bioavailability and produces a fast-acting effect that lasts for a short amount of time. The fact is, holding in smoke for a few seconds is plenty of time to get you high, and holding the smoke in longer does not get you higher.
Holding in big hits also stresses your lungs by producing more smoke than they can handle at once, forcing them to rapidly expel the smoke.
However, if you're dabbing or vaping, you're inhaling vapor that is cleaner and holds far less tar and fewer non-cannabis elements. In fact, the vast majority (about 95%) of cannabinoids are inhaled through vaporization. But, in terms of the rate of absorption and bioavailability, smoking and vaporizing are about the same.
You only need to hold in your hit for a few seconds. Just breathe deep.
What about you? How long do you hold in your hits?
Let us know in the comments below!
---
Disclaimer: Marijuana has intoxicating effects and may be habit-forming. Smoking is hazardous to your health. There may be health risks associated with consumption of Marijuana. Marijuana, in any form, should not be used by individuals that are pregnant or breastfeeding. Marijuana is intended for use only by adults 21 and older. Keep out of reach of children. Marijuana can impair concentration, coordination, and judgment. Do not operate a vehicle or machinery under the influence of this drug. This product may be unlawful outside of Washington State