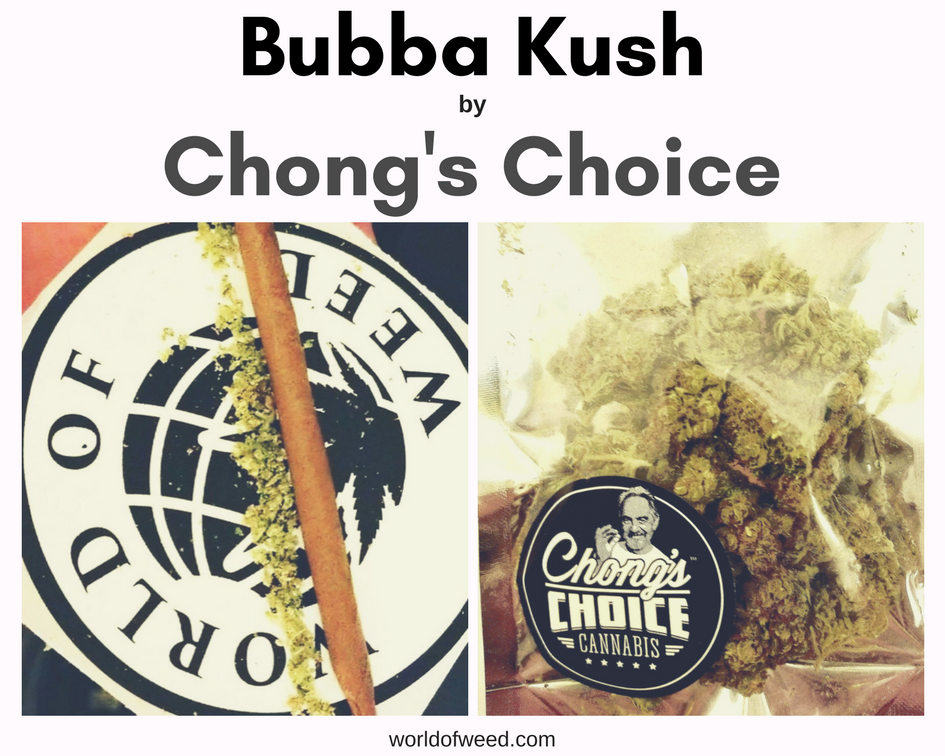 Overview of Bubba Kush
Bubba Kush is an indica that has only grown in popularity over the years, stretching across the U.S. and beyond. It's known for its deeply tranquilizing effects, and has a distinct flavor that truly stands out from the rest of the Kush strains.
Bubba Kush has a stocky plant structure with bulky buds that seem to be a nod to the plant's assumed Afghani descent. However, the genetic origins of the plant remain a mystery.
Because the breeder Bubba Kush is named for has already stated this strain came out just after 1996. That's when an OG Kush hybrid pollinated a mystery indica strain from New Orleans. Also, while the mother plant is assumed to be Northern Lights, the genetic mystery of an indica was simply named "Bubba."
And Bubba Kush has continued to thrive from its California ancestry ever since.
If you're looking for something sweet and relaxing, then Bubba Kush is exactly what you're looking for.
Aroma, Flavor, and Appearance of Bubba Kush
Light a bowl, and you will get a powerful sweet-earthy taste that leaves it all on the field.
Bubba Kush by Chong's Choice is as earthy as it gets, delivering an rejuvenating scent of pine with as much depth as the sweet hashish flavors will allow. The subtle coffee and dark chocolate notes mingle with the smoke as you exhale, awakening your palette and leaving chocolate aftertastes for optimal flavor.
Because of this delicious flavor profile, Bubba Kush continues to prove itself to be a legendary strain in regions all throughout Washington and beyond.
And, it's every bit as beautiful as it is delicious.
The distinctive, bulky bud structure of the Bubba Kush strain carries hues that range from vivid green to dusty purple. And, all of the buds are covered in amber hairs. In addition to vibrant amber hairs, the buds are also swathed in thick layers of trichomes. Because of this, Bubba Kush buds are incredibly sticky – – Don't forget your hand sanitizer!
Because the strain is so potent and relaxing, Bubba Kush is one strain that should be everyone's go-to after a long, hard day at work. Just light up some Bubba Kush, settle into your couch, and you'll be good to go.
Effects of Bubba Kush (½ ounce) by Chong's Choice
Because Bubba Kush is 100% indica, you can bet on having a full-body, sedating body high. Good luck getting out of the ouch with this one!
Ultimately, the tranquilizing effects of Bubba Kush are a huge part of why the strain gained so much popularity in the first place. Once you take your hit, then relaxation will flow from the crown of your head, and on down to your toes. Immediately after each toke, your muscles will already start to relax.
After the body high takes hold, next will be a dreamy, euphoric cerebral high. Once this heavy blanket of calm is laid across your mind, then you will feel each toke replacing all your worries and stress with blissful tranquility.
With an 18.75% THC level, Bubba Kush is an indica that is better enjoyed in the evening. Well, unless you want to just lounge around and nap all day.
Actually, that doesn't sound half bad. You better light up!

Bubba Kush Strain (½ ounce) by Chong's Choice Reviews
With this in mind, it's pretty easy to see why Bubba Kush by Chong's Choice is such a popular strain!
But, don't just take our word for it! Check out what some of our customers had to say about Bubba Kush (½ ounce) by Chong's Choice:
"I noticed a chocolate, woodsy flavor that was earthy and calming. After just a couple hits, I was sunk way down into the couch. It's definitely great strain for the evening, and I'm definitely buying more of it."
Janet W.
"It's surprisingly strong, honestly. I didn't expect it to be, like, that potent. I took just one, fairly big, hit. Got so stoned, it felt like I was flying through space. The couch-lock was strong, and couldn't get out of my chair. Then again, I was so relaxed that I wouldn't have wanted to move anyway. This is one you want to smoke, like, way later in the day. It's a sleepy strain, for sure."
Tony P.
"For $79 for a half-ounce, I didn't expect the bud to be as good as it is. It's SO good, and it smells incredible. I lit up a small nug in my bowl, and coughed out some delicious smoke that had some chocolate flavors. That's when I fell in love with it. I'm so buying more."
Paula R.
"The munchies are SERIOUS. This is a great one for after a bad day at work, dealing with traffic, and all the other stuff that comes from adulting. Just light this up, and you'll be so heavily relaxed, you'll drift off into a blissful slumber in no time. I highly recommend it."
Michael G.
Price of Bubba Kush by Chong's Choice
We've got half-ounces of Bubba Kush for just $79!
In addition to that great deal, we also have Bubba Kush available for:
$8
1g
$25
3.5g

*** Chong's Choice Vendor Day ***
Chong's Choice will be hanging out here at World of Weed from 4pm to 8pm on Friday, Feb. 2nd.

Bubba Kush isn't the only great strain they have, so be sure to stop by and check out their other great products. Also, we've got great deals going on that you definitely aren't going to want to miss.
And, if you leave us a review on Leafly and bring in a screenshot, we'll give you a discount on a grinder that's so awesome, you'll wonder how you went this long without it.
Have you given the legendary Bubba Kush a try yet? If you have, then let us know what you thought in the comments below!
Disclaimer: Marijuana has intoxicating effects and may be habit-forming. Smoking is hazardous to your health. There may be health risks associated with consumption of Marijuana. Marijuana, in any form, should not be used by individuals that are pregnant or breastfeeding. Marijuana is intended for use only by adults 21 and older. Keep out of reach of children. Marijuana can impair concentration, coordination, and judgment. Do not operate a vehicle or machinery under the influence of this drug. This product may be unlawful outside of Washington State.