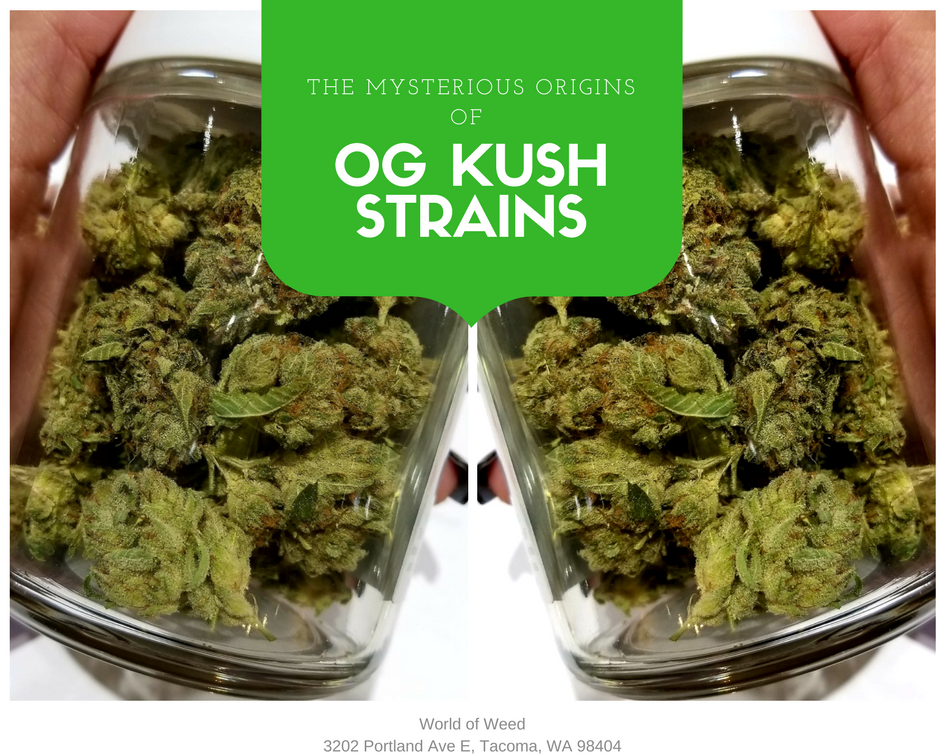 There are about 91 known OG Kush strains, but where did it come from?
The actual origin of OG Kush tends to be a bit different, depending on who you talk to. However, there are some things that all of the stories do have in common. For example, we know OG Kush got its start as a bag seed (the kind of seeds that are obtained from flowers or bud that should have been seedless) with Chemdawg genetics.
Chemdawg has some pretty fuzzy origins of its own, but is mostly attributed to being discovered during a Grateful Dead show way back in '91. This is where the name "Chemdawg 91" comes from.
When it comes to the "OG" part of things, there are two competing theories. One of them is that it stands for "original gangsta", referring to the rap group Cypress Hill. The other theory, and one that is more accepted among professional growers, is that it means "ocean grown."
This theory comes from a grower , John, in California who gave a cutting of Chemdawg to a grower in L.A. named Putz. Putz then crossed in a Lemon Thai x Pakistani Kush hybrid, giving birth to OG Kush. Allegedly, Putz was told his that his buds tasted like they were grown up in the mountains, to which he retorted, "this Kush is ocean grown."
The rest, as they say, is history.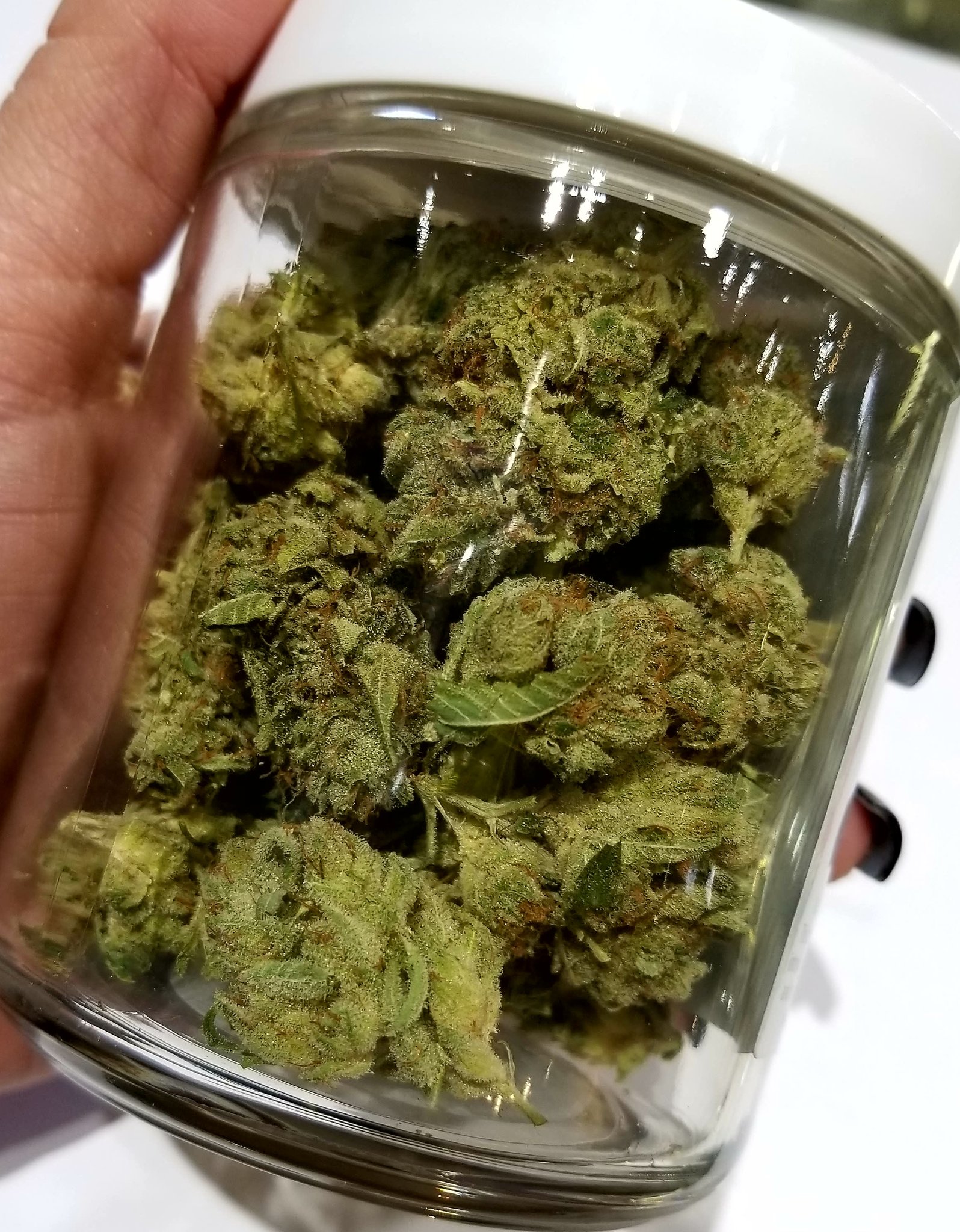 The High Demand for OG Kush
With its legendary reputation leading it to become one of the most highly sought-after strains around, you've undoubtedly seen OG Kush on the menu at several places. With the demand being so high, some places even sell it for $30 per gram!
(Psst! We've got Faceoff OG by Blue Roots for just $34 per 3.4g or $130 for 14g. )
Why is it so expensive at other places?
Well, aside from the steady demand, it's also infamous for being finicky to grow. If it's not grown exactly right, it will produce some pretty low yields. From an investment standpoint, the growers have a lot to lose, and this tends to lower to the available supply.
Despite being known as difficult to grow, OG Kush remains popular. People love it because of its distinct, unique taste, scent, appearance, feel, and euphoric cerebral high. It's a potent strain, to be sure, and isn't for the newer smoker or someone who is a lightweight.
The dense buds of the OG Kush plant are vivid green in color, and usually have a super thick dusting of crystals that will leave your fingers sticky long after you've handled it. It tends to have an earthy-wood taste with a strong pine aroma and dense smoke. You can expect an intense euphoric high, followed up by some seriously strong couch-lock and munchies.
OG Kush has a THC concentration with levels that average 21-24%, and some of its related strains go even higher than that. When it's grown correctly, this strain is a cannabis connoisseur must-have, and has earned its spot on the Must-Try List.
OG Kush has also been used by medical marijuana patients in the treatment of Alzheimer's disease, depression, bipolar disorder, pain, and nausea.
Is OG Kush Indica or Sativa?
Once again, this depends on who you ask.
Most of the strains that are usually sold are different phenotypes of OG Kush. Different strains have different genotypes, which is the genetic makeup of the plant and is what makes them unique. If two strains have the same genotype, but have different physical attributes (such as height or coloration), then the phenotype will be different.
That's all a phenotype is: A difference in the outward appearance.

The outward, physical appearance includes everything from atoms to cell structure that is a function or behavior of that plant. This is why there is variation in aroma, flavor profiles, and effects – which means there are endless possibilities for phenotypes.
OG Kush is usually considered to be an indica-dominant hybrid of around 75% indica and 25% sativa. Given that, most people would assume it would have an intense relaxation effect. However, many users have reported that it gives them strong sativa-like effects, such as the aforementioned euphoric head high.
This is one argument that really doesn't have much of a winner, considering the fact the genetics are mostly unknown. Most of the different types of OG strains are phenotypes of the original OG Kush plant from back in the 90s.
The environment dictates what the cannabis plant's phenotype will be. A phosphorous deficiency, for example, can severely stunt a plant's growth, which would make it appear to be more of an indica (sativas are taller). Sometimes, different phenotypes can even have more differences than just physical, which is why two Kush strains could have entirely different cannabinoid / terpene profiles.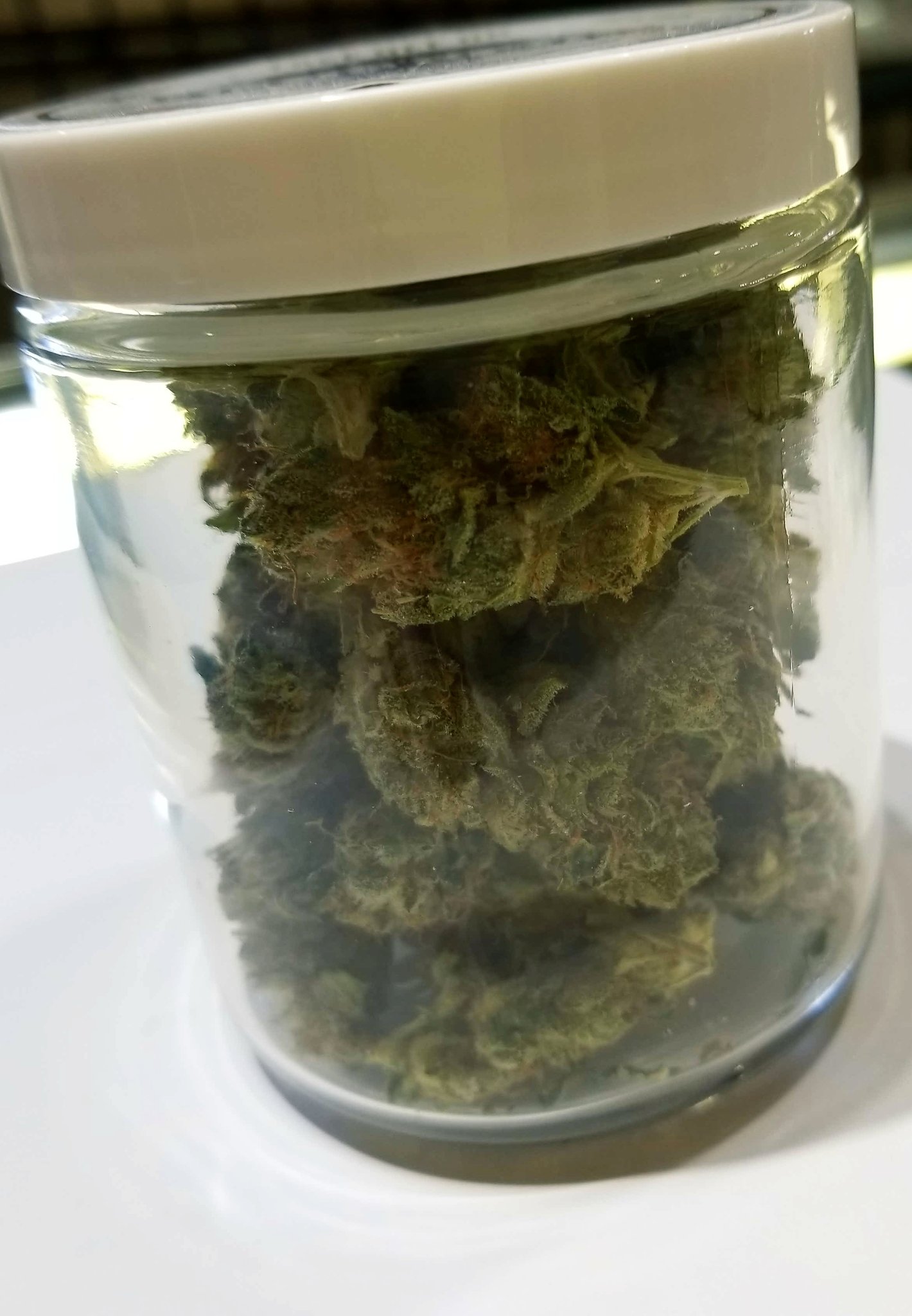 OG Kush Strain Reviews
This is what some people who have purchased OG Kush have had to say about it:
"It really hits like a sativa. It's potent, it makes you super happy and giggly, and it gives you some super strong munchies. You do get that couch-lock, but it's more of a giggly social high. It's delicious, too, with a pine scent and earthy flavor. To me, THIS is what weed should taste like." – Kayla G.

"Okay. That's one POWERFUL strain. I took about two hits, and I was good. It's a definite head high, and I couldn't stop laughing at my dog trying to catch the ice cube on the kitchen floor. It's very earthy and piney. I love it." – George V.

"I use OG Kush for my depression, and it really works better (for me, at least) than any prescribed medication I've had. It gives me that euphoric boost I need to get through my day or certain situations, but still enables me to focus on my job and tasks that I'm doing." – Laurel K.

"There's a reason why it's so popular. It's some fire weed." – Paula M.
Final Thoughts
This is what we do know, but the true origins of OG Kush and the OG strains remain forever shrouded in mystery. But, then again, people love a mystery. Perhaps this is one reason as to why OG Kush is one of the most adored strains to have ever existed.
Do you smoke OG Kush? Tell us about it below.
Disclaimer: Marijuana has intoxicating effects and may be habit-forming. Smoking is hazardous to your health. There may be health risks associated with consumption of Marijuana. Marijuana, in any form, should not be used by individuals that are pregnant or breastfeeding. Marijuana is intended for use only by adults 21 and older. Keep out of reach of children. Marijuana can impair concentration, coordination, and judgment. Do not operate a vehicle or machinery under the influence of this drug. This product may be unlawful outside of Washington State.