In a perfect world, we would all be able to maintain top productivity without any effort; we could be productive in our sleep! But, unfortunately, that's not reality.
And, because it's not, it seems as though we're all trying to be these superheroes who are constantly at the top of their game, no matter what. While that sounds awesome, that perfection just isn't possible.
We've all got distractions of one type or another, which can make it incredibly difficult to stay productive and focused. This is especially true when you've only got an hour left at work and your bong and bud are screaming your name (you can hear them, no matter where you are).
Tons of obstacles pop up and poke holes in your focus. But, remember: You're in charge. You're the one running this show.
But, you don't have to play this game alone.
There are sativa and sativa hybrid strains available here at your favorite Tacoma dispensary that will help you maintain productivity and focus, and keep your head in the game. As an added bonus, many of them also reduce anxiety and melt away stress, resulting in you feeling mentally focused and charged, but physically relaxed and calm.
We put together this guide, spelling out the strains that best help you ditch the brain fog.
Keep reading for five of the best marijuana strains for productivity and focus.
5 Best Marijuana Strains for Productivity and Focus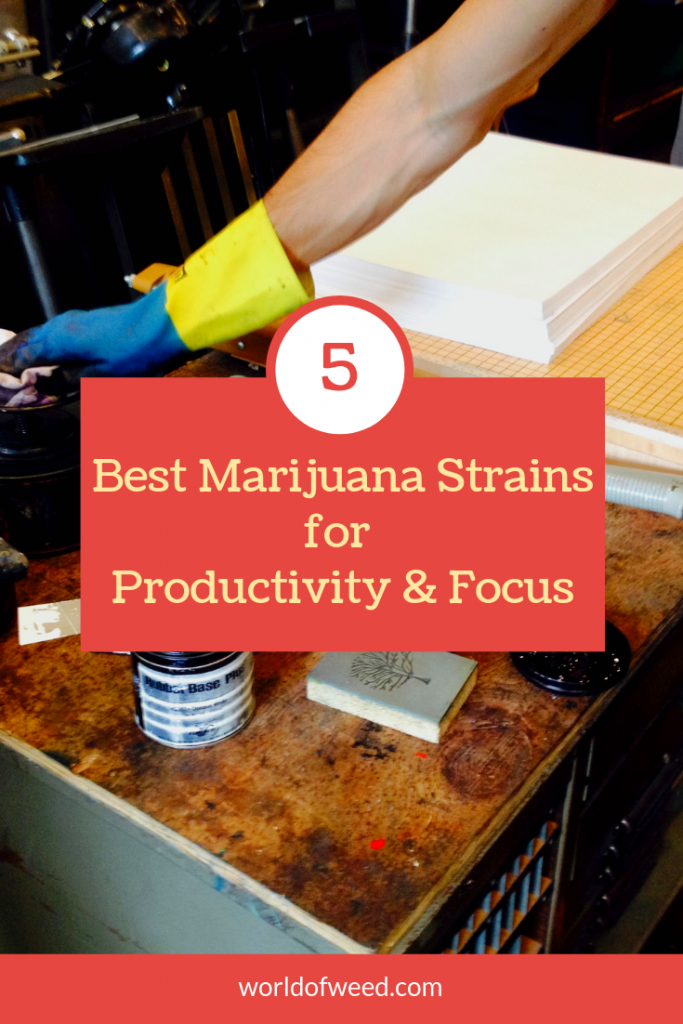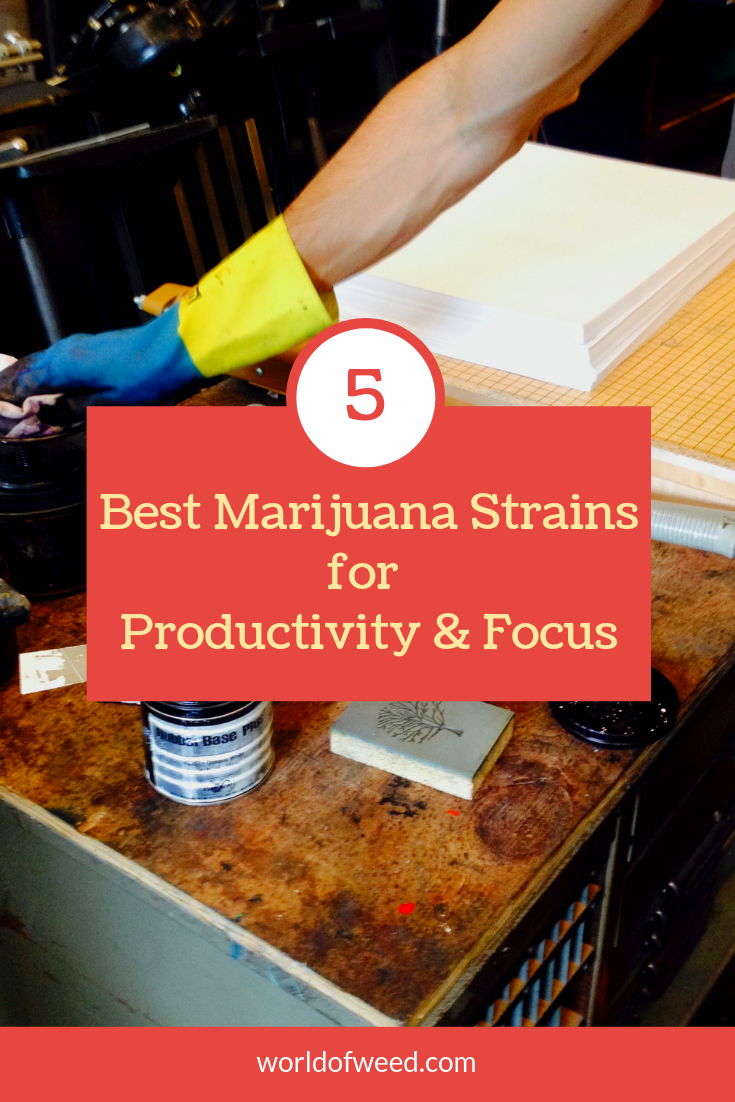 1. Oregon Silver Haze
Are you addicted to coffee, but not a fan of the jittery side-effects? This strain gives you all the energy without the jittery effects.
Oregon Silver Haze from Creekside Cannabis is a heavily sativa-dominant hybrid that was created by crossing Haze x Northern Lights. Although a bit harder to find (we've got it!), Oregon Silver Haze is one of the best marijuana strains for productivity and focus. The high from this strain starts out as an immediate burst of energy that leaves you in an uplifted, euphoric mood with a true sense of comfort and ease. That's when the razor-sharp focus comes over you, leaving you with the ability to hone in and pay attention to anything around you. Multi-tasking becomes easier, and your productivity increases.
With its powerful THC content range of 24.73% – 28.73%, Oregon Silver Haze is perfect for getting more done — and feeling great while doing so.
The buds of this super sativa are piecey and long, with mint-green nugs woven with deep orange hairs and dusted with a thick blanket of milky trichomes. Pack a bowl, and enjoy the classic flavor of kush and citrusy-grass, with notes of diesel and haze on the exhale. The aroma is of sweet kush with citrusy overtones that hold strong floral notes.
2. Maui Wowie
Consider this strain to be brain food. Maui Wowie from Bota Buds is a predominantly sativa hybrid that was considered to be one of the top shelf strains when it first debuted. If you've ever heard someone say weed doesn't affect them, they probably haven't had any Maui Wowie — one of the first strains to be bred with greatly increased THC content. The Maui Wowie from Bota Buds has a THC content range of 23.14%-27.14%, and is one of the most popular strains here in the Pacific Northwest.
Maui Wowie holds tropical flavors (mostly pineapple) and stress-relieving qualities pair with increased mental focus, activity, and motivation to create one of the best marijuana strains for productivity. It also reduces stress and anxiety, leaving users feeling relaxed enough to be as productive as they need to be. They're not stressed or rushed, just consistently active.
3. Green Crack
When you start your day with a big bowl of Green Crack, easing into work mode is a million times easier. There's a reason for that. Green Crack is one of the most sativa-dominant strains around, boasting a THC content range of 18.40% -22.40%. The strain stimulates alertness, and being alert goes hand-in-hand with feeling focused and productive.
Green Crack from Creekside Cannabis is a popular choice when it comes to energy-boosting strains, and its list of benefits is long. It enhances mental function, uplifts mood, and improves energy. That said, consuming too much at once can bring on anxiety. You don't need much to make Green Crack go a long way.
The strain is more than just potent, though; it's also rich in flavor. The buds have a zesty citrus scent with bold undertones of woodsy earth. The smoke is smooth and full, and leaves a subtle mango flavor on the tongue even though the smoke itself is spicy and hashy.
Complicated in flavor and high in THC, Green Crack is one of the best marijuana strains for productivity, and one you'll want to keep on-hand for morning Wake 'n' Bakes.
4. Sour Patch Kids
Got a sweet tooth? Grab some Sour Patch Kids from Good Earth Cannabis.
While this sweet sativa won't give you that 'sour then sweet sensation' the Sour Patch Kids candy is famous for, but it's not entirely off. Created through the crossing of Candyland x Sour Diesel, the buds are a bright neon green with a classic diesel structure. Snap open a bud, and inhale the sweet-diesel aroma that hints at the flavors you're about to enjoy.
Pack a bowl, and take in the earthy-sweet diesel flavors and immediate uplifting, euphoric, and motivating effect from this Sour Patch Kids strain. The euphoria is followed closely by a relaxed body high, leaving you focused and in-work mode, but without tons of stress weighing you down. With the mental focus factor being so high with Sour Patch Kids, it's easy to see why this is one of the best marijuana strains for productivity.
5. Dirty Girl
The Dirty Girl strain, with its zany name, is a cross between Cinderella 99 x Lemon Wreck, a hybrid derived from the powerful Trainwreck. It has a complex flavor profile and a long-lasting high that will keep you at the top of your productivity game. The Dirty Girl flowers from Bota Buds have between a whopping 22% and 26% THC.
The buds are small or medium in size, with elongated shapes that are yellow-green in color, but woven through with golden pistils and covered in a thick frosting of glistening, sticky trichomes.
Complex in both flavor and aroma, the buds of the Dirty Girl strain smell like incense and hash, with some undertones of tropical citrus. Snap open the buds, and the subtle sting of ammonia will burn your nose. When burned, the Dirty Girl strain tastes like a lemon bar – lemony and sweet.
Take a few hits, and you'll feel the effects take hold almost immediately, making their presence known with a rush of mental energy and tingly pressure along your arms and legs. As your high increases, your mental focus and motivation increase, getting those creative juices flowing, and making you more active. This is a strain that will give you an afternoon pick-me-up, or will help you start your day off right.
Which strain would you add to this list of best marijuana strains for productivity and focus?
---
Disclaimer: Marijuana has intoxicating effects and may be habit-forming. Smoking is hazardous to your health. There may be health risks associated with consumption of Marijuana. Marijuana, in any form, should not be used by individuals that are pregnant or breastfeeding. Marijuana is intended for use only by adults 21 and older. Keep out of reach of children. Marijuana can impair concentration, coordination, and judgment. Do not operate a vehicle or machinery under the influence of this drug. This product may be unlawful outside of Washington State