It's holiday season, which means it's time to get presents for all those special people in your life. If you're not sure what to get for that special stoner you know – – or those special stoners you know — you better check out this guide.
Here's a list of 10 super awesome stoner gift ideas. They've been picked by stoners, for stoners, so you don't need to stress about what to get your (fellow) stoner buddies.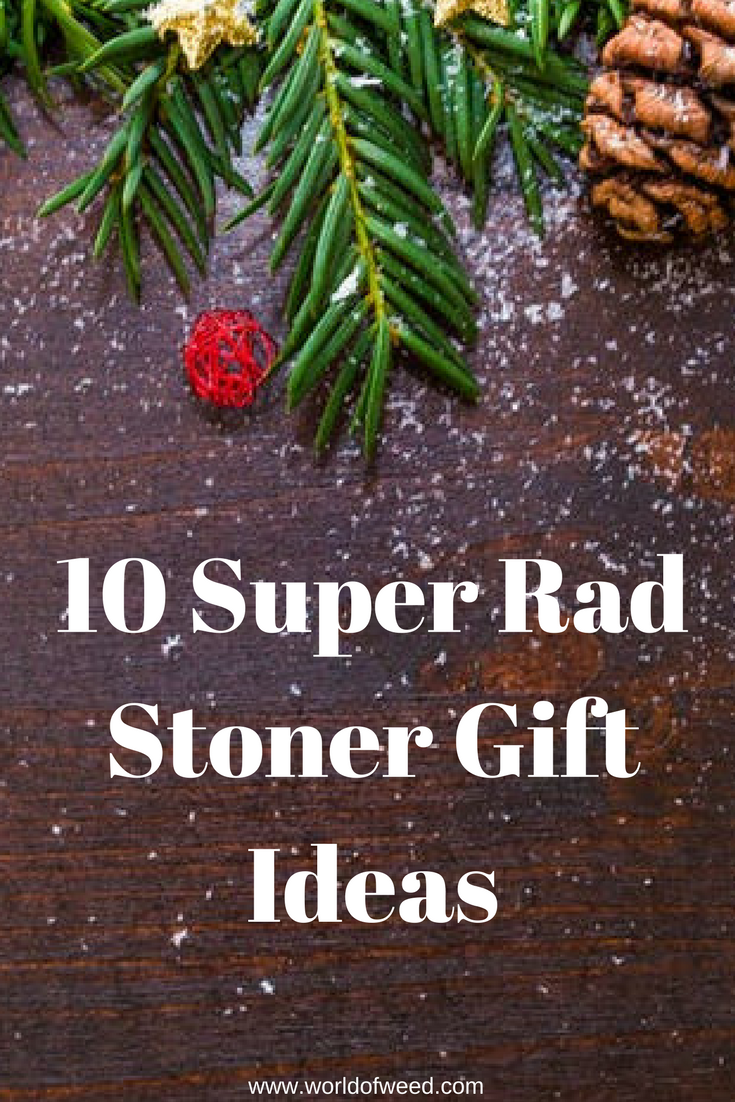 1: SMOKE AND SKETCH – $16.93
This hardcover, spiral-bound notebook is the perfect gift for that artistic stoner in your life. This book has scratch-away, vibrant paper, with a pencil included. Once your favorite pothead starts drawing with the pencil, they'll get a kick out of the black coating of the paper disappearing to let the rainbow, tie-dye hues shine through.
2: Frost Pipe – $24.99 + S&H
Okay, how rad is this pipe? Pour the water (or other beverage) into the mold, put it in the fridge, and wait. Soon, your favorite stoner will have a frozen pipe that delivers a refreshing, cool toke each time. Plus? You can always just melt it into a puddle if you need to rid of it for whatever reason.
3: A Giant Bag of Edibles – $35
Just picture it.
That precious stoner in your life opens the gift you carefully wrapped (or put in a fancy bag), and their eyes just light up. You've given them one of the best stoner gift ideas you can possibly get: A big bag of delectable, savory edibles.
Honu Coconut Snowballs are one of the more popular edibles around, and people absolutely love them! You're sure to be put on Santa's "Nice" list after you buy your favorite stoner this big bag of 10 coconut snowball edibles.
** Honu will be in the store today (12/1) from 4pm to 8pm! Be sure to stop by and pick up a big bag of edibles for that special stoner in your life! **
4: Giant Bean Bag – $200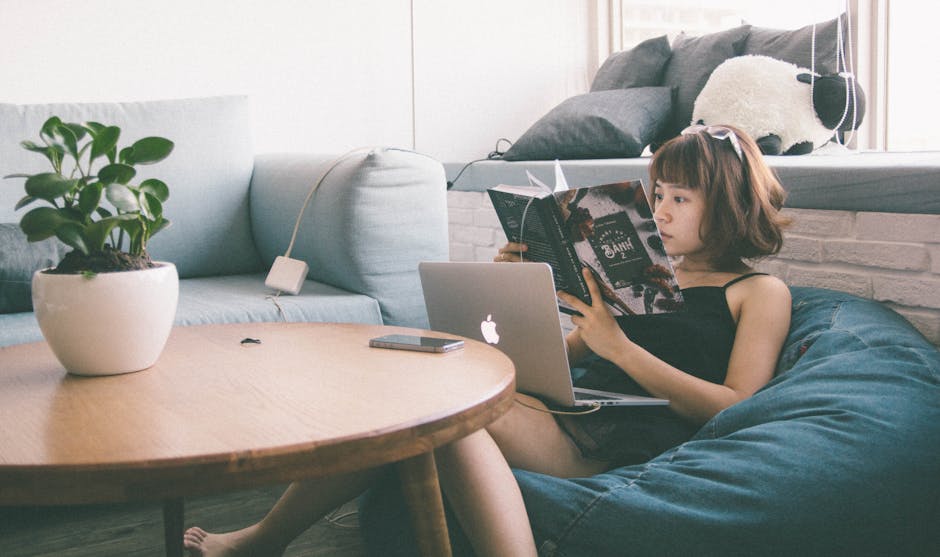 Some are fancy, some are plain. Either way, it's perfect for smoking that Mary Jane!
A giant bean bag should definitely be on any list of super rad stoner gift ideas. Your stoner will be able to chill out and relax in the plush comfort of that giant bag. Get them a SUPER giant one, and they can even fit a friend on it with them.
Prices vary, but you can find some high-quality, super giant bean bags for $200 on Amazon.
5: Lava Lamp – Prices Vary
The prices vary, but you can bring that "groovy" 60s feel to your stoner buddy's room with a lava lamp for $10 (and up). Lava lamps have been hugely popular among stoners for decades, things aren't any different today. Your stoner friend can hit their favorite bong, and then chill out and watch the "lava" do its thing. It's really one of the best stoner gift ideas out there, and is one of those long-term gifts that keeps on giving.
You can find them at stores like Target and Wal*Mart, but you can also find them on Amazon.
6: Ridiculously Comfy Adult Onesie – Prices Vary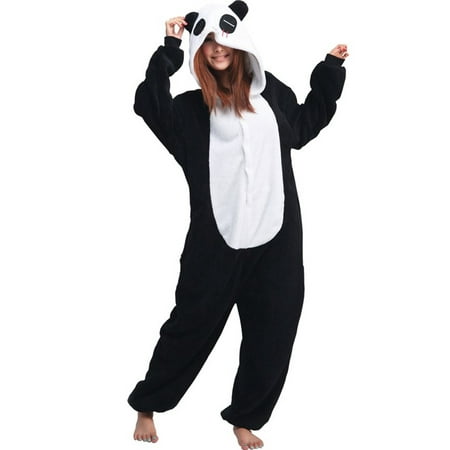 Adult onesies are the very embodiment of a list of super rad stoner gift ideas. They're comfy, they're easy to operate, and they're functional. Plus, there are all kinds of them, from those that are covered in pot leaves to Spider-Man. No matter how your stoner buddy's tastes run, you're bound to find the right onesie for them.
7: Pretty Glass Piece – Prices Vary
This absolutely adorable glass pipe is perfect to have on your shelf, or to show off when friends come around for a smoke sesh. There's no doubt about it: Your stoner will love this juicy piece!
This particular one is shaped like a succulent peach, with a cute leaf adorning it. There multiple colors available, and it measures around 3" x 2". Each of these pipes is also handmade, adding another level of "super rad" to this stoner gift idea.
Available from Alien Outfitters.
8: Alien Backpack – $34.50
Bud isn't the only thing that sends you soaring through the galaxies – this backpack's gotchu covered as well. This super rad backpack is made out of vegan leather and has drawstring closures and adjustable shoulder straps. Even better? That alien head stop flap and hands are holographic! If there was ever a spot for a backpack on a list of mind-blowingly awesome stoner gift ideas, this backpack's earned it.
Available from Alien Outfitters.
9: Moon Rocks – $45 for 1g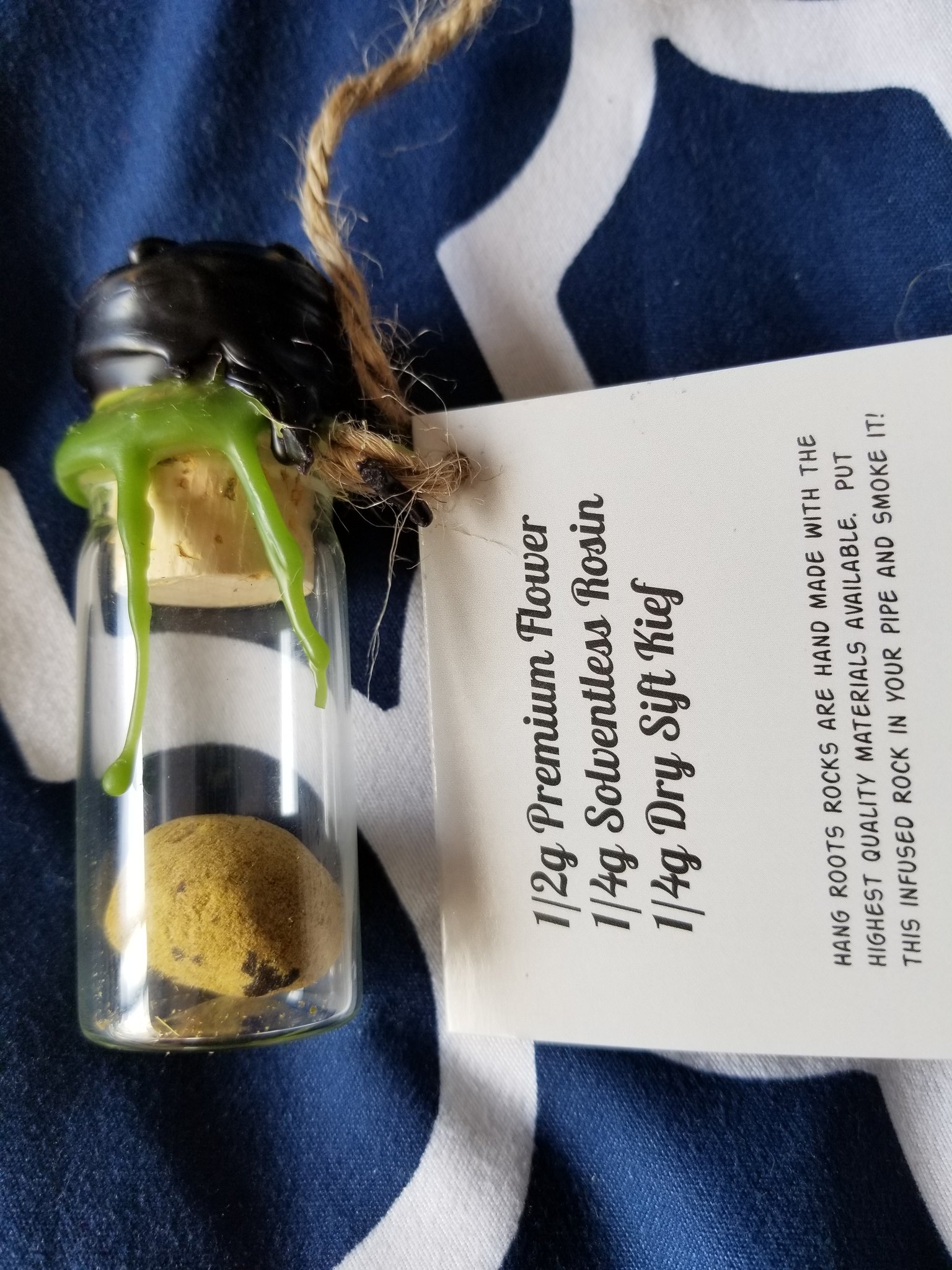 If there is one item that absolutely belongs on a list of super rad stoner gift ideas, it's going to be Moon Rocks. These things are basically every stoner's dream come true – flower, rosin, and kief all rolled into one. These Moon Rocks, by Hang Roots, have a high THC level of 37.5%, and are sure to put a huge grin on your stoner buddy's face!
10: A Big Ol' Bag of Weed – $49
If those nine other stoner gift ideas didn't blow your mind and get you all sorts of excited, you can always go with a classic present route. One of the best things your stoner friends could ever open is a big bag of weed.
Fortunately, we've got ½ ounces of Chemmy Jones by Fire Cannabis for just $49. This sativa-dominant hybrid has a THC level of 16.9%, and is popular for its euphoric heady high that will have your stoner friend feeling happy and energized, with a full body relaxation.
What super rad stoner gift do YOU want for the holidays? Let us know in the comments below!
Disclaimer: Marijuana has intoxicating effects and may be habit-forming. Smoking is hazardous to your health. There may be health risks associated with consumption of Marijuana. Marijuana, in any form, should not be used by individuals that are pregnant or breastfeeding. Marijuana is intended for use only by adults 21 and older. Keep out of reach of children. Marijuana can impair concentration, coordination, and judgment. Do not operate a vehicle or machinery under the influence of this drug. This product may be unlawful outside of Washington State.