Verdelux Chocolate
Verdelux entered the cannabis world with a dream of creating the world's finest edibles. They focus on perfection in all aspects – taste, potency, consistency, and appearance.
Their team values refined craftsmanship when it comes to the art of cannabis edibles production. All of their edibles are expertly and lovingly made by hand in small batches that follow the tradition of Victorian confectioners. Classic tradition creates timeless perfection in the form of these delicious Verdelux edibles.
Because Verdelux cares about the well-being and experience of their customers, they only work with farms that do not use any pesticides or fungicides. All cannabis extracts used in the productions of their edibles have to match the standards they've set for their candy – – which means nothing less than perfection!
About Verdelux Edibles
Verdelux Chocolate offers strain-specific, infused edibles in sativa, indica, hybrid, and CBD. Because of the high demand of their growers' yield, their in-house extractions vary batch to batch. However, all of the information is provided on the back of their products, along with the grower's name, so you know what it is you're about to enjoy.
In addition to helpful and clear labeling, Verdelux also applies 100% pure cornstarch to their Illuminations and Lumens before the candies are packaged, as this helps reduce moisture and sticking – – leaving you with the highest quality product possible. (The cornstarch will eventually dissolve into the candy, and is completely tasteless.)
From chocolates to fruity candy, Verdelux offers handmade, top shelf edibles to fit all preferences: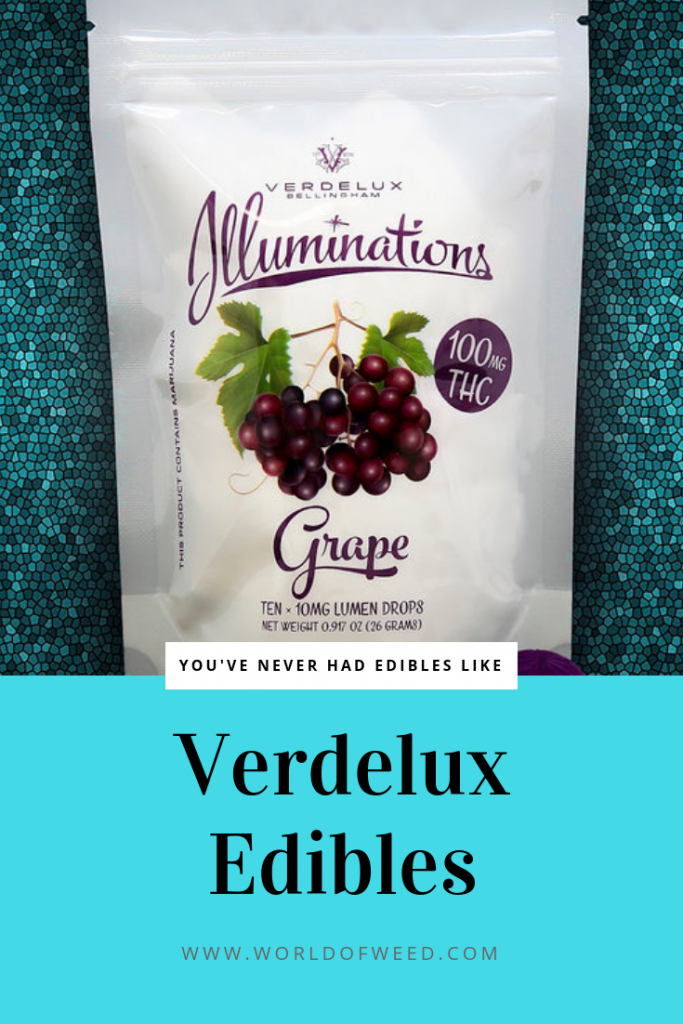 Caramel Honey BonBombs – 100 mg THC
A delicious blend of brown sugar, butter, honey, and cream reduced over a low heat to perfection dipped in dark chocolate and topped with Kosher salt.
Rejuvenate with Verdelux hybrid Caramel Honey BonBombs. These delicious bon bons are a savory blend of brown sugar, butter, honey, and cream reduced over low heat, and then dipped to perfection in dark chocolate before being topped with Kosher salt to create an energizing and indulgent treat.
These handcrafted chocolates are artfully packaged in a stylish and sophisticated child-resistant box, make the perfect gift, and have 100 mg THC. They're also the perfect dessert to serve if you're the one hosting Thanksgiving dinner this year!
Get some for $35 (10 pack) today!
Illuminations – 100 mg THC
** Vegan-friendly **
These candies are infused with the fruity punch of cherry, grape, or watermelon and 100 mg THC. Still made following the tradition of Victorian confectioneries, these candies are a sophisticated, flavorful taste of a bygone era.
A hybrid in every sense of the word, Verdelux Illuminations offer a calm euphoria paired with a full-body relaxation.
Savor the fruity flavor – get Verdelux Illuminations for $22 (10 pack)!
Lumen – 10 mg THC
** Vegan-friendly **
Want to feel super classy while eating cannabis infused candy? Then try one of these Lumen drop candies made in the Victorian era confectioner's tradition. The Verdelux Lumen drops of deliciousness come in cherry, grape, and watermelon fruity flavors.
With 10 mg of THC each, these little drop candies can be yours for just $3 each.
Just remember they're edibles!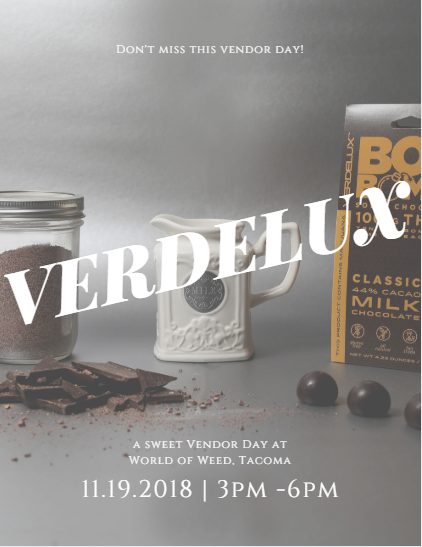 Which of these Verdelux edibles is your favorite?
Save time when you come get it by using our online menu!
---
Disclaimer: Marijuana has intoxicating effects and may be habit-forming. Smoking is hazardous to your health. There may be health risks associated with consumption of Marijuana. Marijuana, in any form, should not be used by individuals that are pregnant or breastfeeding. Marijuana is intended for use only by adults 21 and older. Keep out of reach of children. Marijuana can impair concentration, coordination, and judgment. Do not operate a vehicle or machinery under the influence of this drug. This product may be unlawful outside of Washington State.
---