You seemed to like the crossword puzzle we created last year, so we put together a word search that has stoners in mind. As cannabis enthusiasts, we love pretty much anything involving weed. If you're at all like us, then this weed word search will be the perfect quarantine activity for you.

Don't forget to get super baked before you start to make it extra fun!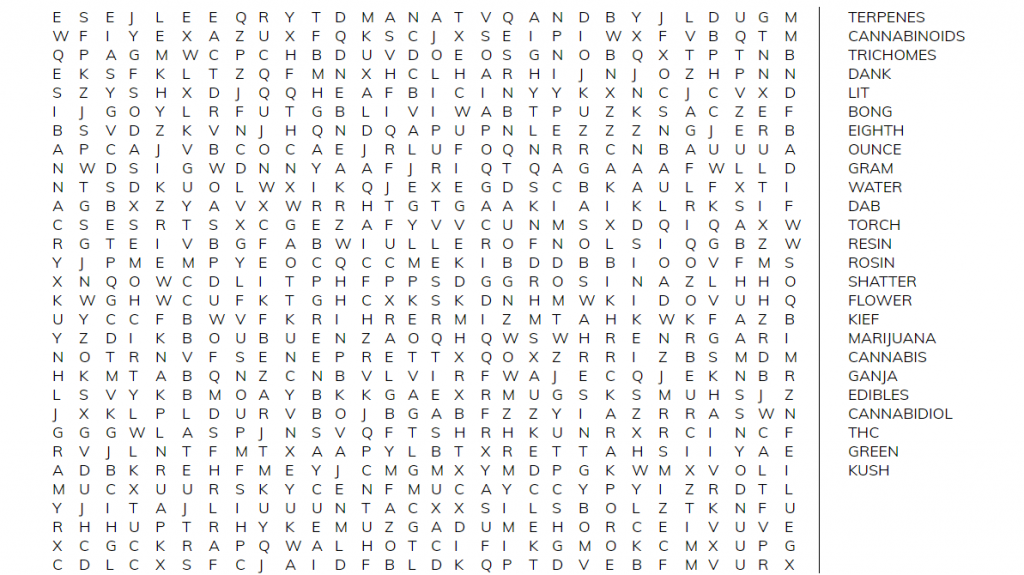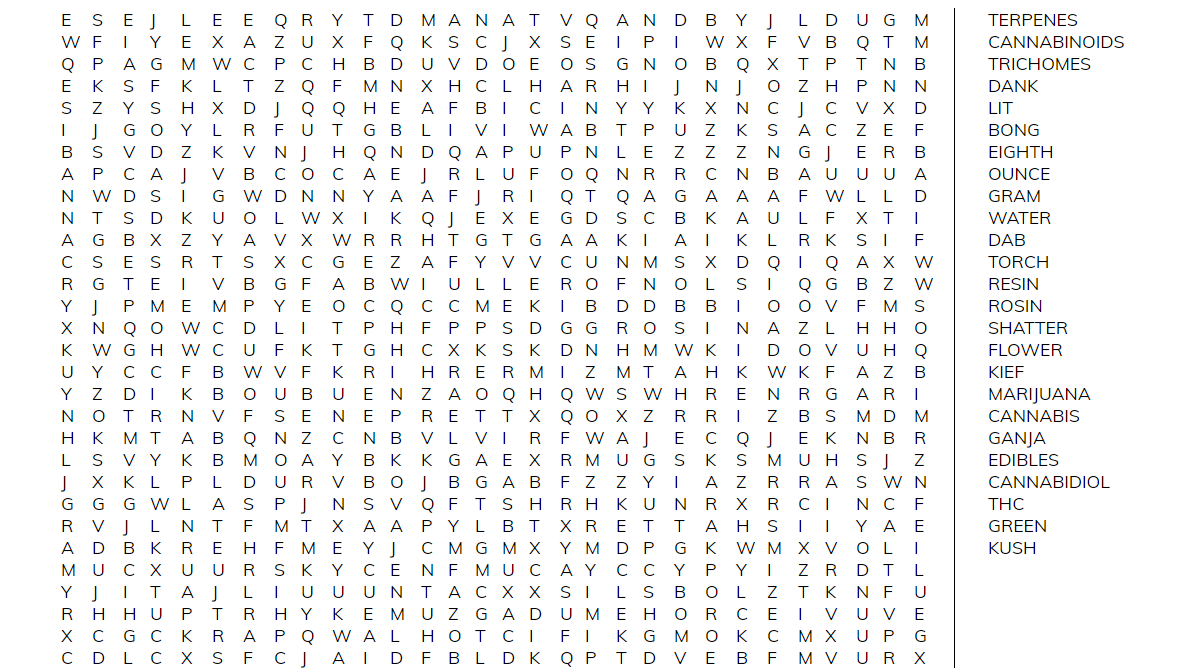 Word Searches and the Brain
Studies have shown that word puzzles, like word searches, can help improve memory, focus, and overall mental acuity. Benefits include:

Emphasizing pattern recognition
Expanding vocabulary
Dopamine surges (leading to sense of accomplishment)
Keeps our brains fit
Plus, they're fun!
---
Disclaimer: Marijuana has intoxicating effects and may be habit-forming. Smoking is hazardous to your health. There may be health risks associated with consumption of Marijuana. Marijuana, in any form, should not be used by individuals that are pregnant or breastfeeding. Marijuana is intended for use only by adults 21 and older. Keep out of reach of children. Marijuana can impair concentration, coordination, and judgment. Do not operate a vehicle or machinery under the influence of this drug. This product may be unlawful outside of Washington State