Oh. Em. Gee. Did you forget Mother's Day is this weekend?!

That special lady in your life is down-to-earth and says she wants nothing, but you know when it comes to Mother's Day presents, it has to be good. To help you with your Mother's Day shopping this year, we compiled a list of stonerific and thoughtful gifts to fit any budget. We made sure to include affordable gifts to more expensive presents you won't want to buy anywhere else.

Regardless of whether you're shopping for your mother, wife, or other special mom in your life, we hope you find something on this list that fits her personality best. Our favorite Mother's Day gift ideas include edibles, relieving topicals, and some beautiful flower that will put hearts in her eyes. 

Mother's Day 2020 Shopping Guide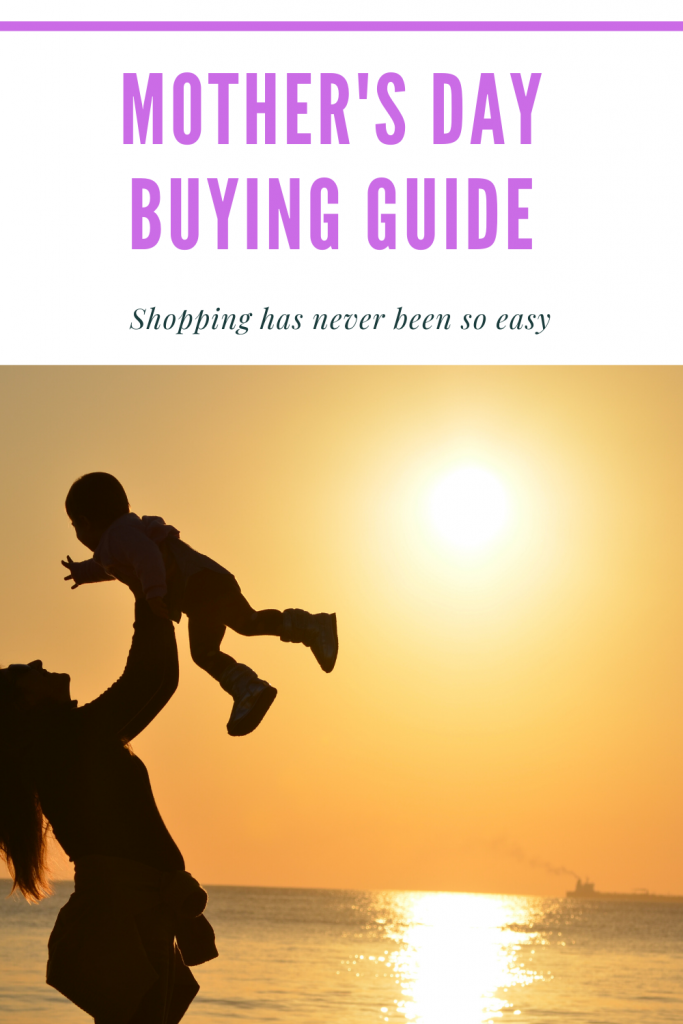 Topicals
With everything shut down and quarantine in effect, it can be hard to do something special for Mother's Day. After all, you can't exactly get a dinner reservation. So, instead, consider what you can do with a night in — maybe think about giving the mother of your children a nice massage. It's relaxing and restorative, especially when cannabis is involved.
To find the best cannabis topicals for massages, just keep reading. Don't forget to create ambience, too. Towels, eye masks, candles or incense, a heating pad, and music all go a long way.

Some of the best cannabis topicals include: 

Fairwinds Flow CBD Cream – $48

This topical contains 25 mg of THC and 250 mg of CBD for targeted, lasting relief. Flow is a complex formula consisting of seven primary components, including an optimized blend of cannabis oil, essential oils, cannabis terpenes, herbal extracts, ceramides, hyaluronic acid, and Fairwinds' exclusive Canna Vera base.

Unlike other lotions, this applies and absorbs very quickly with a refreshing aroma, supports skin structure and moisture, delivers the active ingredients where you need them most, and provides the deep and long-lasting relief the special mom in your life has been looking for.

Green Revolution Solace Topical CBD: THC – $20 – $48

This topical penetrates deeply to leave you feeling good. Topicals with full cannabinoid and terpene profiles provide faster, more effective relief than those containing only CBD. An aloe vera -based, CBD dominant, terpene-rich cannabis product with additional nutritive and therapeutic ingredients, this is the perfect topical for a busy mom.

Edibles
At World of Weed, we specialize in recreational cannabis products for almost any occasion. But, you know what goes best with cannabis? Chocolate! This Mother's Day, go all-out for the special mom in your life by surprising her with a scrumptious and delectable selection of cannabis-infused chocolates. Read through our tasty selections and find the one that best suits her sweet tooth — then deliver them to her door for a great Mother's Day surprise!
4.20 Minis Dark Chocolate Hazelnut Bars – $24 (10 pk)
These dark chocolate bars are filled with lightly toasted, locally grown hazelnuts. Made using Fair Trade 72% Cacao, these are gluten-free and all-natural. This package contains 100mg THC.
4.20 Minis Milk Chocolate Toffee Bars – $24 (10 pk)
Luxurious, lavish, and positively delicious, these milk chocolate toffee bars make the perfect gift for those looking to pair cannabis with a truly extravagant gourmet experience. This package contains 100mg THC and your favorite 4.20Bar in a tiny, bite-sized morsel. To make these, decadent milk chocolate was blended with crunchy toffee bits. Made with fair trade 38% cacao, these edibles are gluten-free and all-natural.
Tinctures
Cannabis tinctures are infused extracts that are typically taken sublingually, or applied topically. They are produced in a variety of potent, easy-to-dose, and highly discreet products. Cannabis tinctures provide a much more immediate experience that can typically be felt within 10-15 minutes of consumption. For a mom who doesn't want to inhale anything, tinctures provide the perfect way to experience cannabis without having to smoke or vape.
Green Revolution 1000 AM – $90
Relief 1000 AM is designed for daytime relief, so the special mom in your life can operate throughout the day. She just needs to take a few dropperfuls in the morning to promote all-day wellness and focus. This tincture was holistically formulated to be quickly and effectively absorbed by the body faster than other types of tinctures. These are water-based and water-soluble, so they dissolve instantly in any beverage, such as her morning coffee, or they can be consumed sublingually (under the tongue). This tincture contains 50 mg THC and 1000mg CBD.
Green Revolution 1000 PM – $90
Relief 1000 PM is prepared with the Chill TLC experience, which gives maximum relaxation and comfort to the special mom in your life. It's perfect for unwinding after a particularly grueling day, or simply to relax. This tincture was holistically formulated to be quickly and effectively absorbed by the body faster than other types of tinctures. This tincture is water-based and water-soluble, so it will dissolve instantly into any beverage or can be taken sublingually.
Flower
It can be hard to find a gift that expresses just how much that special mom in your life — partner, mom, grandma, sister, aunt, and so on — means to you, but flowers always come close. For a Mother's Day gift that will really steal her heart, though, get her some extra special flowers this year. Choose between these sativa, indica, and hybrid strains — or just get them all for her! She deserves it.
Good Earth Cannabis Sour Patch Kids – $9 – $159

Sour Patch Kids from Good Earth Cannabis is a sativa strain born through crossing Sour Diesel x Sour Kush. This brilliant cross tastes of lemon and pine, with some diesel notes. The aroma is pungent, with overtones of sour diesel and spicy notes that really come through as the nugs are broken apart, ground up, and smoked. The taste may be sour, but the effects are sweet. Take a few puffs, and you'll experience fast-acting euphoria that boosts your mood and leaves you feeling uplifted and motivated to get things done. For a mom who does it all, this energizing strain would be perfect.

Creekside Cannabis Candied Grapes – $11 – $169

Help the mom in your life relax with this rare indica strain. Does she like grape strains? Candied Grapes is absolutely it. This frosty strain packs a super sweet berry-grape flavor into each hit, with the aroma following the same delicious profile, but with spicy notes and overtones of citrus. The high from this strain is every bit as good as the flavor, with long-lasting effects that make this the perfect strain for a busy mom looking to unwind and chill out.

Blue Roots Cannabis Trainwreck – $12 – $189

This hybrid is aptly named, as it will hit you like a train after just a couple of hits. Although Trainwreck is sativa dominant, the high feels very balanced. A fast-acting rush of euphoria and creativity gives way to a full-body relaxation that, if you smoke enough, can put you in the couch. Take a few hits, and you can expect an initial pine flavor with a refreshing lemon aftertaste. The aroma follows the same profile, and lingers in the air long after your last hit.

If you waited until the last minute to buy a Mother's Day gift, you have some hoops to jump through. With things the way they are this year, traditional Mother's Day gifts, like brunch, may not be possible. Instead, go with the untraditional.

We've rounded up nine last-minute ideas, and we offer curbside pickup to make things easier and safer for everyone. Be sure to check out the rest of our menu for even more Mother's Day gift ideas.
---
Disclaimer: Marijuana has intoxicating effects and may be habit-forming. Smoking is hazardous to your health. There may be health risks associated with consumption of Marijuana. Marijuana, in any form, should not be used by individuals that are pregnant or breastfeeding. Marijuana is intended for use only by adults 21 and older. Keep out of reach of children. Marijuana can impair concentration, coordination, and judgment. Do not operate a vehicle or machinery under the influence of this drug. This product may be unlawful outside of Washington State