As marijuana legalization makes its way across the rest of the country, a new type of vacationing has been gaining a lot of traction: Stoner getaways, where you and your partner can sleep in, chill out, and relax without having to leave your bud at home.
420-friendly vacation spots have been popping up all over, fully-equipped and ready to provide you and your Valentine with everything you could possibly need. We're talking everything from picturesque scenery and views, to B&B hosts who provide you with the weed you need.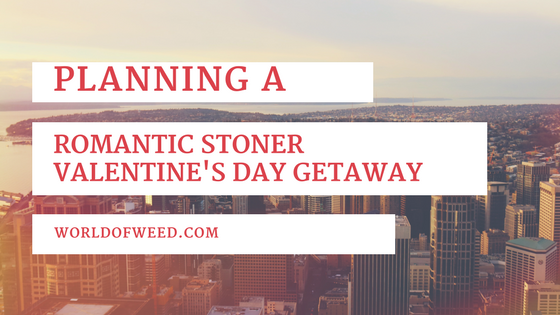 From planning a dispensary tour to executing an elaborate cannabis-related proposal, there are numerous options for ways to impress your date, inspire intimacy, and paint touching memories.
But, it's more than just making everything look pretty.
We've compiled a list of some of the most romantic 420-friendly lodgings,, tours, and other activities that get the butterflies to go wild in your stomach, even in the longest relationships.
Want to whisk your Valentine away for an unforgettable, romantic stoner getaway for Valentine's Day? Follow these 7 tips.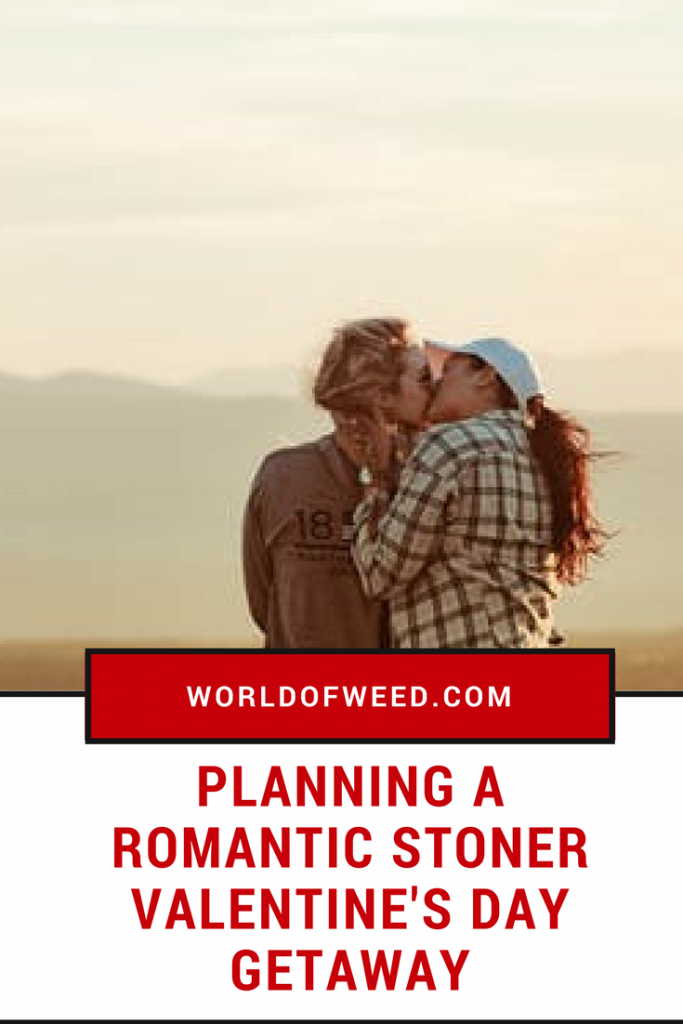 1. Lodging is key
When you're not out and about, exploring the sites and doing exciting things, you're going to be spending your time smoking out in your room. You're going to be relaxing and talking with your Valentine, getting to know them better and having deep conversations.
That's why your lodging needs to be the best you can possibly afford.
Fortunately, Kush Tourism makes it easy to find the best lodging in Seattle and throughout the rest of Washington. Their hotels and B&B are all vetted, and they offer unbeatable locations and value for your dollar.
With Kush Tourism, you'll be able to find the best places to relax on your romantic stoner getaway for Valentine's Day, smoke all types of premium bud, and check out the vibrant Seattle culture. Check out the options, and then reserve a room with one of Kush Tourism's partners.
2. Add ambience
From the type of music playing when you enter, to the colors of the wall art in the room, auditory and visual senses drive memories, comfort, and emotion. Try calling ahead of time to have your Valentine's favorite beverage (such as champagne) in the room upon check-in. Ask about decorations and Valentine's Day specials (such as chocolate-covered strawberries).
Strain tip: Have some Champagne Kush on hand to celebrate your romantic excursion in a fancy stoner way.
With these romantic extra touches, your Valentine is sure to know they're special to you.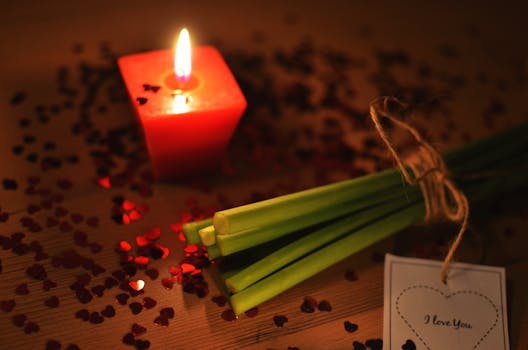 3. Take a trip down memory lane
If you don't plan to smoke in your room (edibles are handy for that), give Salish Lodge & Spa in Snoqualmie a try.
We're fans of the idea of having gifts or personal items placed in your hotel room ahead of the arrival of you and your beloved. Ideas include: Having "your song" playing when the two of you walk into the room. Have the outfit they wore on your first date laying on the bed. Maybe get a Build-a-Bear that says a special message placed on the bed.
Whatever would most make your Valentine feel special, have that waiting to welcome them.
4. Make (another) grand gesture
Planning a romantic getaway for a stoner Valentine's Day is already a great gesture on its own. But, you need something to do with your Valentine aside from smoking out in your room or B&B.
Try dinner by candlelight with rose petals sprinkled on the bed. Grab a bottle of champagne and smoke some blunts on the beach at sunset.
If your Valentine isn't big on that type of romance, head to Seattle or the Seattle Kush Tour. You and your sweetie will get a unique opportunity to see the inner workings of the legal Cannabis industry. They include everything from live glass blowing demos to indoor grow tours, retail dispensaries, and lots more!
5. Book everything through your lodgings
Reserve recommendations directly through your hotel or B&B, rather than trying to book through a vacation booking site. Call ahead to your lodgings and let them know you're there for a romantic stoner Valentine's Day getaway. If you have any special accommodations, such as having presents or specific sweet marijuana strains, tell them ahead of time.
Remind them again once you and your Valentine arrive. Often, you'll be surprised with upgraded room or even a romantic suite.
6. Let your partner know what clothing to pack

One of the worst things is to be whisked away on a surprise trip, only to realize you don't have anything appropriate to wear.
Don't do that to your Valentine.
If you're surprising them with stoner Valentine's Day getaway, then you should let them know what to pack. If you've got a fancy dinner on the agenda, or a walking tour that is outside, or anything else that requires special attire, make sure your partner knows. Drop some hints like, "Hey, you're going to want to bring a nice dress" won't kill the surprise. In fact, it will just heighten her excitement and anticipation for whatever you're up to.
Plus, you will look considerate and thoughtful by letting your partner know what to pack. That never hurts.
Strain Tip: Pack some energizing marijuana strains,, so you don't have to drink a bunch of coffee during your travels.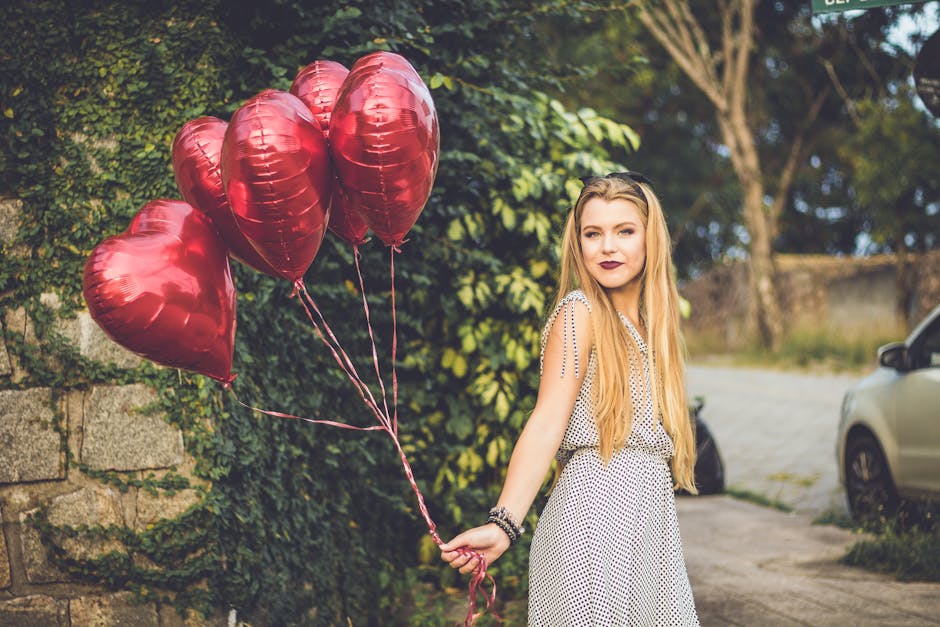 7. Plan ahead to ensure success
If you want your romantic stoner Valentine's Day getaway, it's best to plan things early. That's why hotel concierges and B&B hosts exist.
If you call them in advance (4 to 6 weeks) and let them know how they can help you pull off the perfect weekend for you and your sweetie, they can do better work.
Not sure where to take your love for your romantic stoner Valentine's Day getaway?
Here's a list of three of the top cannabis-permitted accommodations we recommend:
Washington 420-Friendly Lodging
Cannabis tourism and stoner getaways are still relatively new concepts in Washington, though the industry is definitely growing.
Fortunately for you and your Valentine, that means a large selection of private resident lodgings that have more liberal smoking rules.
Weed is allowed.
Each 420-friendly lodging listing has a short description that explains why each establishment is unique. There are also the stipulations for smoking. It's best to double-check the policies of your chosen accommodation before reserving a room.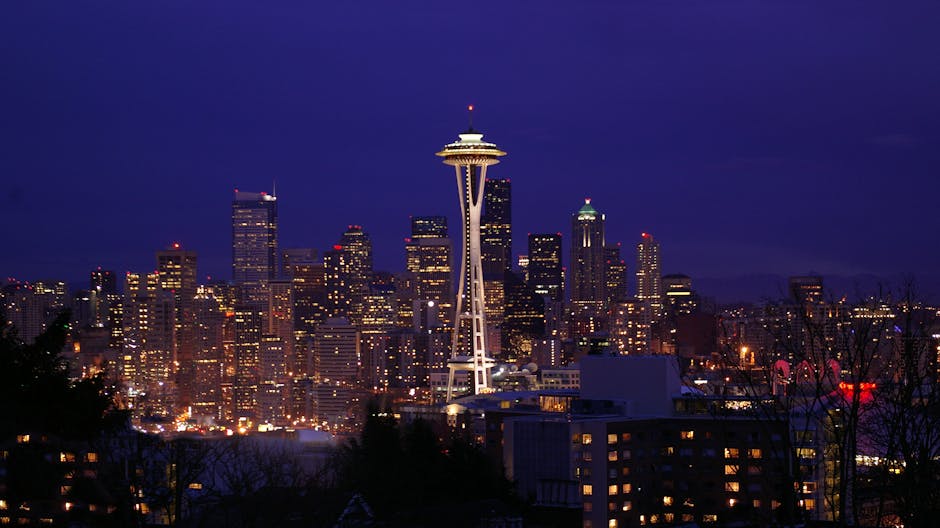 1. MoonDance Inn
Tucked away among the sprawling forest and towering, majestic mountains with breathtaking views of Lake Whatcom, MoonDance Inn offers a relaxing spot for your romantic stoner Valentine's Day Getaway.
Just minutes from downtown Bellingham, this first romantic stoner Valentine's Day getaway spot is located right by the North Cascades, San Juan Islands, Inside Passage, Mt. Baker recreational area, and B.C., Canada.
The artistic craftsmanship and European style preference of the Innkeepers Gary and Linda Fuller show through in the restoration of their 1933 lakeside residence. Relaxing campfires and soft waterscapes enhance your romantic getaway experience.
Smoking is permitted outside, kayaks are available for the lake, the backyard has a fire pit, and there is a covered patio to keep guests warm during the cold months. Like February. The lake is stunning year-round, and there is a fantastic view of the Cascade mountains on clear days.
What more could you want?
2. Bed Baked and Beyond

Bed Baked and Beyond: Cherry Hill is one of the most eccentrically elegant guest homes around. The lodge is run by chef Melissa and her professional beer appreciator wife Abil.
There are many common rooms to hang out in, a parlor to relax in, and a lounge-room for chilling out and socializing. The formal dining room provides complimentary food and drink.
This renovated home creates the perfect atmosphere for developing a deeper intimacy with your stoner partner this Valentine's Day.
There is a picnic table right next to the fire pit, which you can light with a burning stick. Cuddle up with your sweetie next to the fire, or sit across the table and tell stories. Get to know each other in a cozily intimate setting.
There is a covered smoking lounge outside for when it rains. Guests are welcome to stay inside and use edibles.
After all, why would you want to leave the Bay Window Room? Harem-like in decor and theme, this suite features an enormous, sexy bed that is cloaked in sensual reds and golds. This romantic room also has direct TV and a private bath.
Finally, the hosts serve a fresh, hot continental breakfast every morning. Chef Melissa can also cater a dinner for you and your Valentine. Afterward, get in touch with Abil. She leads craft brew tours, so she can schedule a tour for just the two of you, as well as give suggestions on brews.
3. 1899 House B&B (Powell Mansion)
Originally built for the 3rd may of Spoke in 1899, the Powell Mansion is the perfect way to make your Valentine feel like royalty.
There is an in-bath suite with a Jacuzzi tub, a regally comfortable Queen bed with your choice of flannels or 300+ TC sheets, Wi-Fi, a library that will make any bibliophile woman feel like Belle, and coffee / tea service.
Smoking is permitted on the grounds, on the front porch, and in the side garden / patio area. Check to ensure it will not be disturbing any nearby guests before burning your bowl.
Spend walking with your queen or king (okay, more like a turn of the century mayor) through the regal common areas. These rooms have a fireplace, chandeliers, and plush couches that remind one of another era.
Where are you taking your love this Valentine's Day? Let us know in the comments below. Don't forget to share this post!