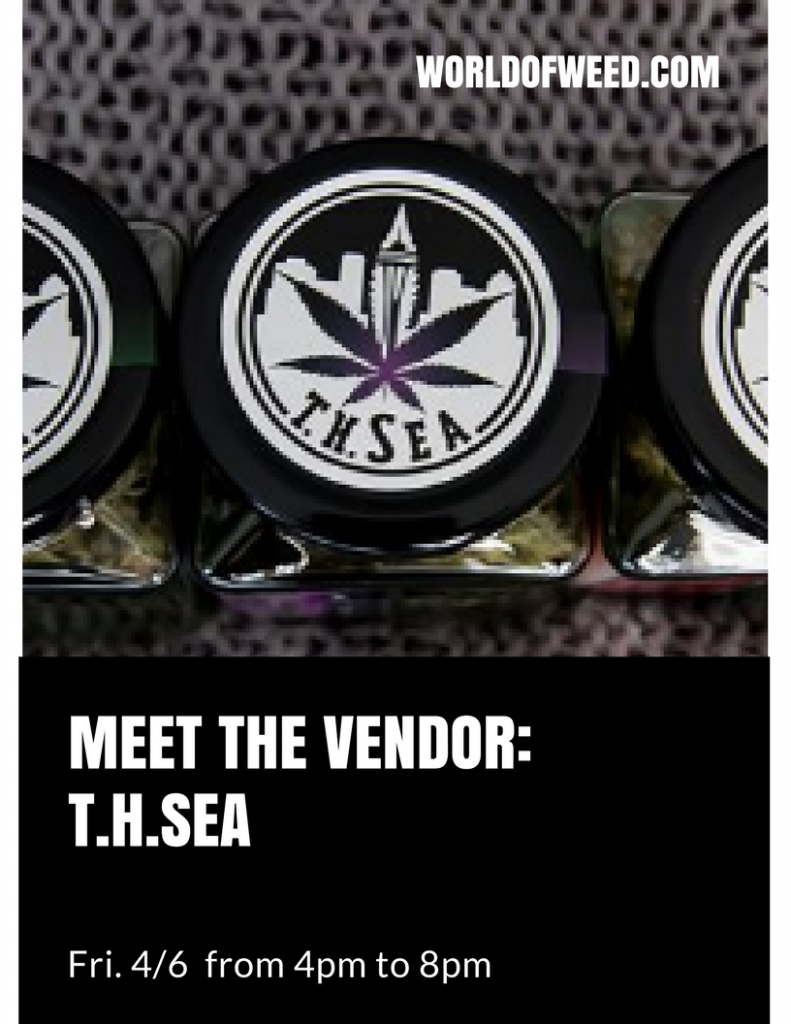 Meet the Vendor: T.H.Sea
Recreational Tier-3 Marijuana Producer
T.H.Sea is a recreational tier-3 marijuana producer and processor right here in Washington State. We've talked about them before – – and we even went on a tour of T.H.Sea – – but this time, they are visiting us!
T.H.Sea is more than just another marijuana producer. They're more than just a faceless organization; T.H.Sea is a family. From seed to final packaged product, it is abundantly clear that every member of the T.H.Sea family channels their passion and love into the marijuana plant. This explains why every plant, package, and nug is visibly well-cared for and top-shelf quality.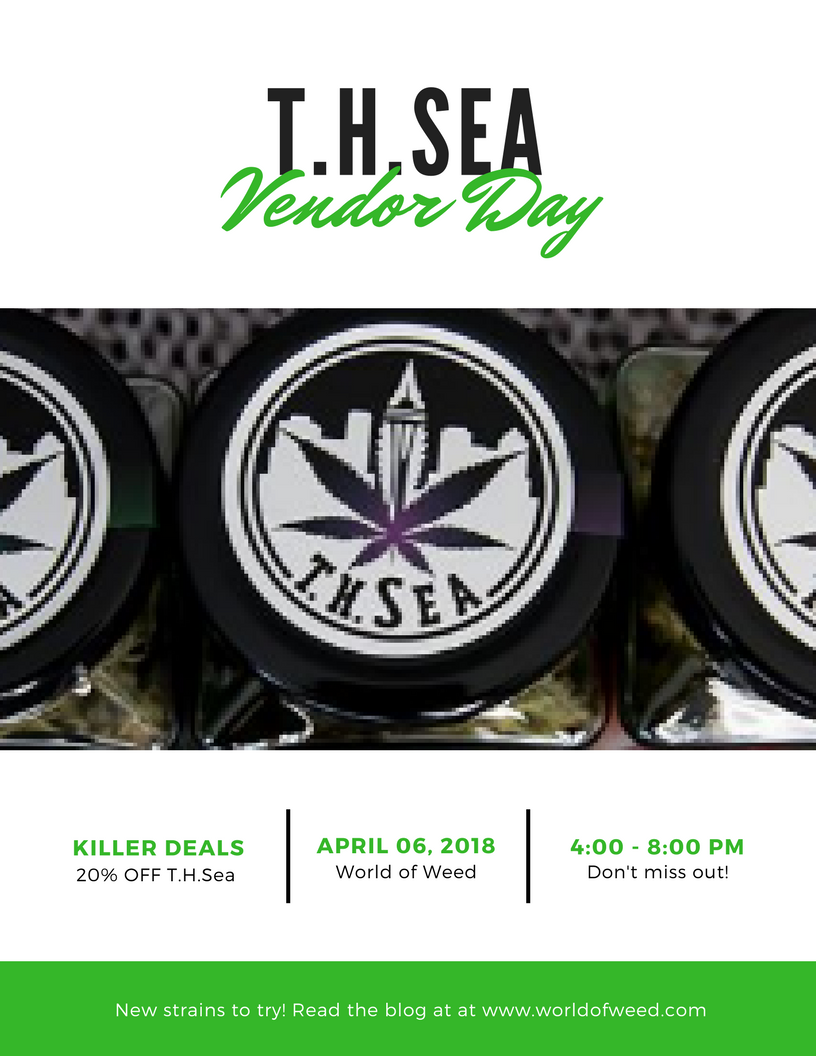 They strive to create perfection within their gardens, including planting their strains in a vastly spacious facility that affords an optimal environment, giving their plants top-of-the-line nutrients, and provides plenty of space and resources to help the plants flourish and thrive.
Furthermore, to keep the process as natural as possible, the T.H.Sea family forbids the use of pesticides on their plants. Instead, predatory mites help keep pests at bay.
They don't take shortcuts with their gardens. Perfection is a process.
T.H.Sea family members allow each plant they garden to flourish and reach its peak potential. Their drying curing process takes time, and they don't rush or cut corners. Rather, they carefully observe the process to maximize eye-to-product time and ensure each and every trichome carries natural terpenes into the buds, providing the distinct flavors to develop to their fullest potential.
It's clear T.H.Sea strives for nothing short of top-quality, top-notch taste, and an overall top-shelf experience for each product and customer!
In fact . . .
Top-Quality Products and Top-Notch Service
More than ever, T.H.Sea is dedicated to continually investing in their future by working with their family of quality people who offer quality gardening skills in order to provide you with superior cannabis products. Their highly trained and passionate team and family are totally devoted to providing the best marijuana products and the best service possible.
Even their process sets them up for success and for the production of top-quality cannabis products.
Check out the 6-step process T.H.Sea follows with their products, ensuring they are consistently as high-quality as possible: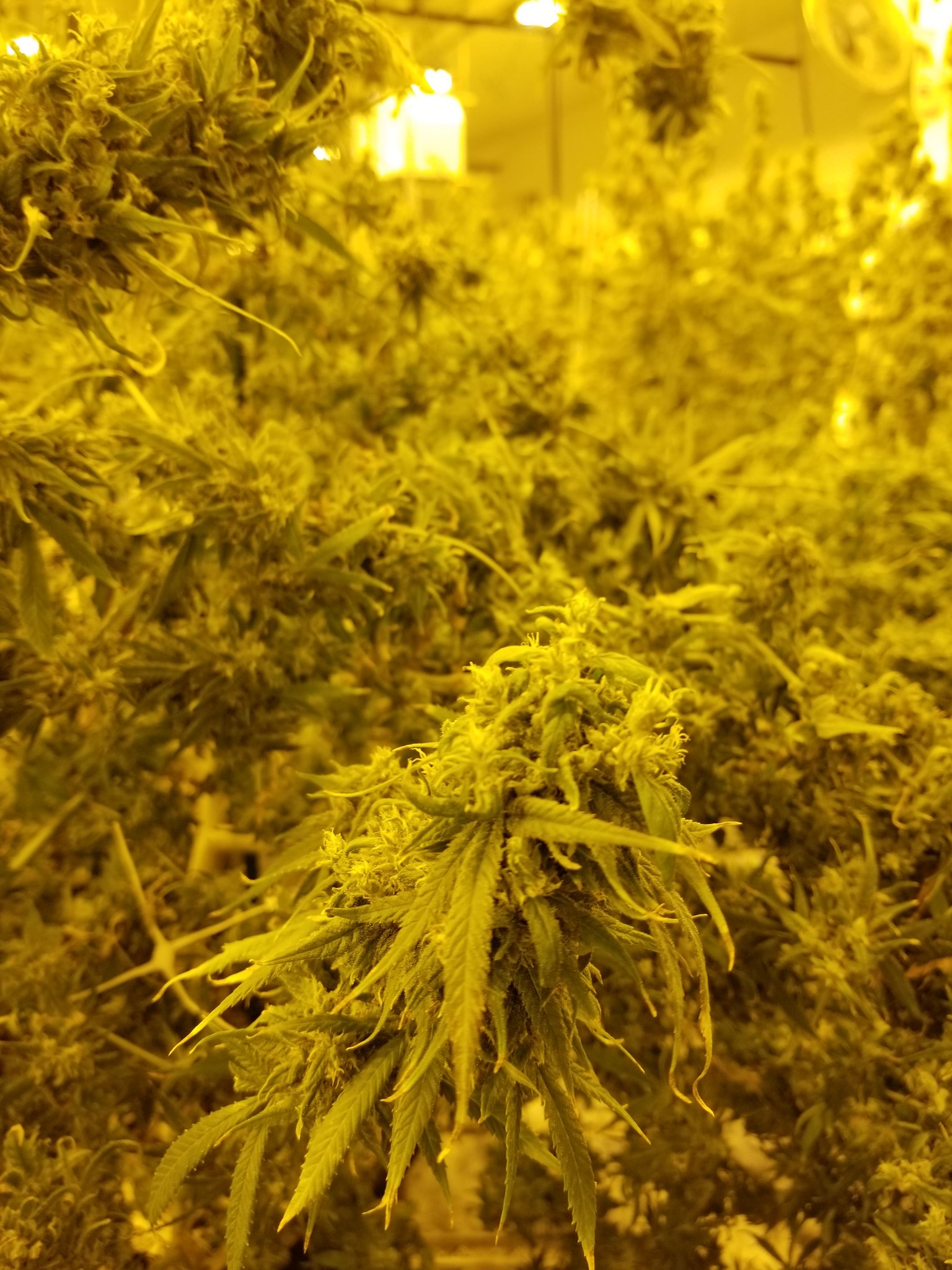 HAND-TRIMMED BY STEM
When the marijuana is being hand-trimmed, the plant is broken down to its branches and then the buds are trimmed while the stem is held tight. By doing it this way, your bud doesn't lose a bunch of trichomes before it even gets to you. Doing it that way also helps to maximize the potency, terpenes, and flavor profiles.
TOP NUG HARVESTING
When it's time to harvest, T.H.Sea whole plant dries – – Meaning they cut the cannabis plant at the very bottom portion of its stem, then hang it upside down to dry. After that, they walking through the hanging plants with a huge tote bin and cut off the portion of the plants to be trimmed and cured. During the curing process that follows, most buds are then broken down into smaller nugs. Sometimes, though, you'll end up with a TOP NUGS bag of kind.
SOIL GROWN
The T.H.Sea gardeners use amended soils the medium for their cannabis plants. They support the practice of keeping the plant in its most natural habitat possible. With their research and development of more organic options for Super Soils, and the creation of their own nutrients with raw-based materials. The Super Soil is just composted soil, but it has everything the plants need, when they need it, and with little-to-no additional nutrients used.
30-DAY CURE
Finally, the Curing Manager of T.H.Sea uses 5+ years of medical marijuana practices as a means of curing their buds until they are, for all intents and purposes, perfect. This process takes at least 30 days. T.H.Sea believes a strong cannabis curing bolsters potency, terpenes, and flavor within each and every nug.
Curing cannabis is really just a continuous exchange of air. If you're not going to smoking all the bud right away, let your jar breathe for about an hour or two, and then close it back up until you need it.
By 'breathing' the jar like that, the new air is able to be exchanged for the old air. This helps preserve the texture, smell, and flavors of your T.H.Sea strains.
In fact, let's take a look at one of more popular T.H.Sea strains – – Grandpa's Breath.
Grandpa's Breath by T.H.Sea
Indica Dominant Hybrid – 70% indica / 30 % sativa
Grandpa's Breath is a semi-sedating indica dominant strain that brings on functional, yet total, relaxation. This special strain is the offspring of powerful parent strains OG Kush and Granddaddy Purple.
The Grandpa's Breath nugs emit a pungent, earthy, and fruity-diesel aromas with loamy sweet terpenes, and some modest fruitiness. The full-bodied smoke carries spicy-diesel and super dank flavors, with heavy notes of fresh apricot throughout each hit.
As delicious as this T.H.Sea strain is, it's best to save it for an evening smoke sesh – – it will maximize the deep relaxation the strain produces.
Take a hit, and you'll immediately start feeling the clear-headed, focused effect that leaves you mentally euphoric and sadness-free as you exhale — and with each hit. Now, it IS usually intermixed by sudden creativity that swiftly melts into an unfocused, sleepy high that relaxes your mind and calms your stress. If you smoke a lot, you'll likely want to head to bed at that point. If you didn't smoke all that much, you'll start experiencing a strong wave of cerebral / mental energy.
In terms of appearance, Grandpa's Breath buds have are heavy and dense with dark, olive green coloration and purple undertones. Each nug is covered in translucent amber hairs, and a thick blanket of super sticky resin frosted with crystal trichomes.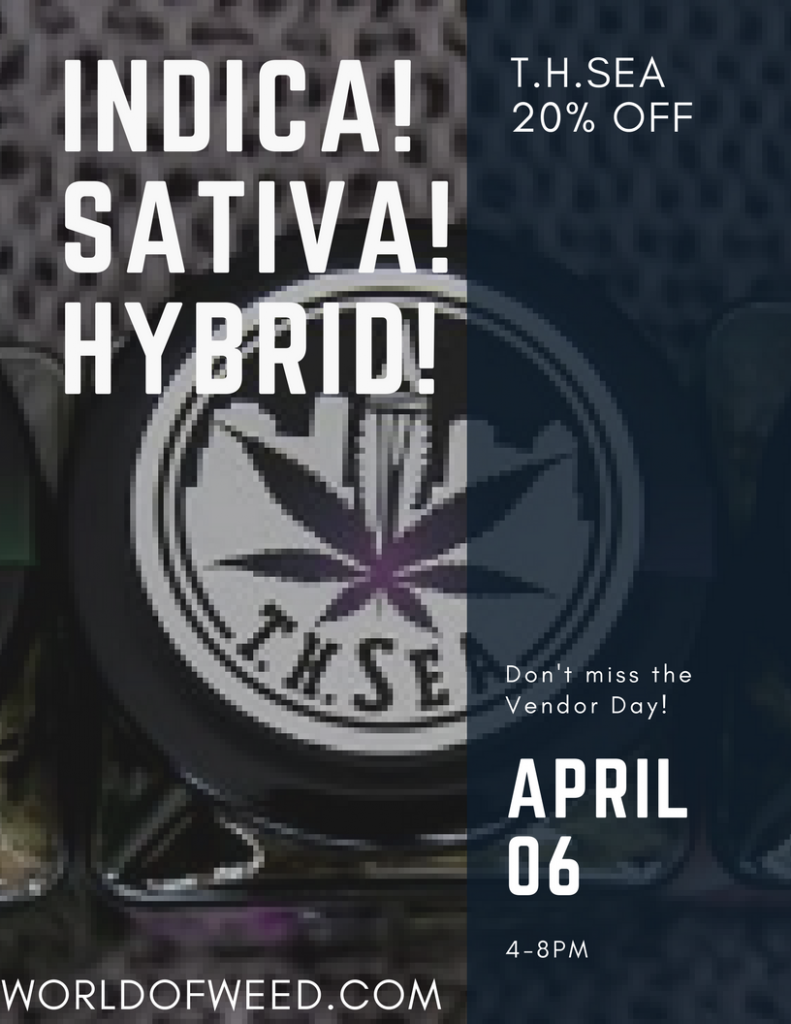 What Customers Say About Grandpa's Breath:
"This is exactly the type of evening strain I was looking for. It helps me unwind and get ready for bed, and it's like all of my worries from the day just kinda don't matter that much. I highly recommend the T.H.Sea Grandpa's Breath strain."
"That shit's DOPE! Super sticky, really strong, and really good. It's very fruity with an earthy tone to it that's really delicious. I think this is a new fave. Plus, love the creative part of the high. I got a lot of work done."
"New favorite. Hands down. This is it. This is the one."
Pricing of Grandpa's Breath by T.H.Sea :
Grandpa's Breath 3.5g $45
Grandpa's Breath 1g $15
---
---
Have you tried Grandpa's Breath? What about the other T.H.Sea strains?
Stop by for the T.H.Sea Vendor Day today (Fri, 4/6) and get 20% OFF any of the T.H.Sea strains!
---
Disclaimer: Marijuana has intoxicating effects and may be habit-forming. Smoking is hazardous to your health. There may be health risks associated with consumption of Marijuana. Marijuana, in any form, should not be used by individuals that are pregnant or breastfeeding. Marijuana is intended for use only by adults 21 and older. Keep out of reach of children. Marijuana can impair concentration, coordination, and judgment. Do not operate a vehicle or machinery under the influence of this drug. This product may be unlawful outside of Washington State.