Learning how to make a pumpkin bong is pretty easy, but it's still wise to have a plan before diving in. So, before you slash off the top of your pumpkin and reach in for a handful of gooey guts, read through our basic tutorial on making the best Halloween pumpkin bong.
Just follow these steps, and you'll end up with a classic and functional pumpkin bong with easy, no-fuss cleanup.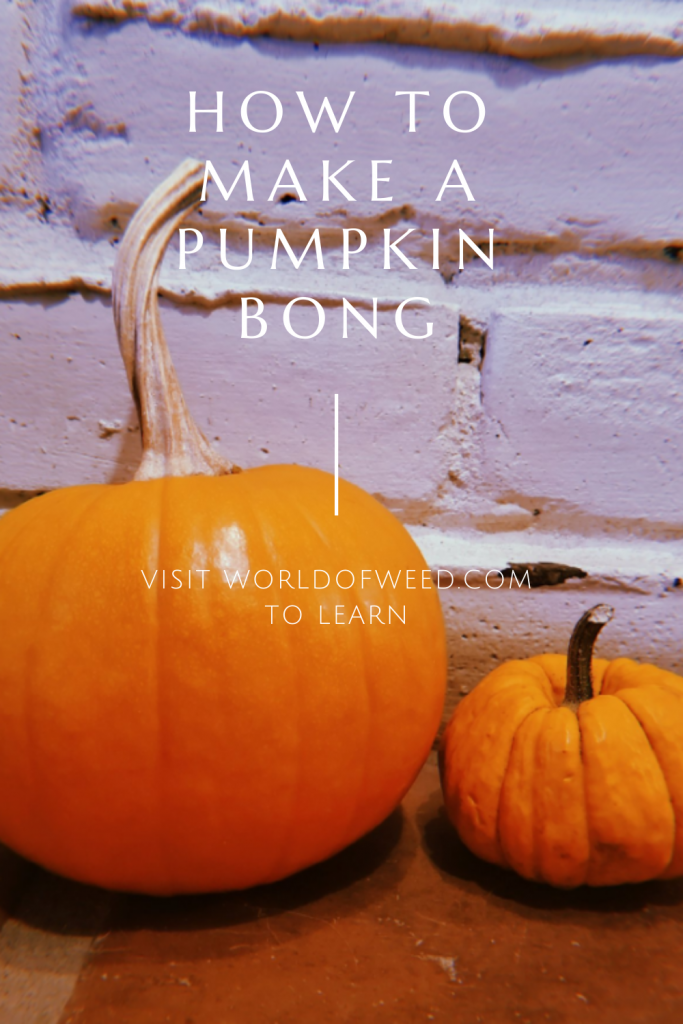 Use a Solid Pumpkin
You want your pumpkin bong to last through Halloween and be functional, right? This starts with the kind of pumpkin you use. Choose a solid, fresher pumpkin, as a softer one would be harder to smoke out of. It also wouldn't last nearly as long, which would be a bummer.
Gather Your Tools for the Pumpkin Bong
Once you've got your pumpkin, it's time to gather the right tools. You can totally go out and buy a pumpkin carving kit. Or, you can use the tools you have at home. Just make sure you have everything at the ready, so you don't have to go back and forth for things.
You will need:
Knife or screwdriver
Downstem and bowl piece
A marker
Water
How to Make a Pumpkin Bong
Instructions
Set up your workspace. You don't need to worry about lining the table or anything, as you won't be making a mess. Make sure you have your tools ready to go.
With your marker, draw a circle near the top of the pumpkin. This is where your downstem will go. Draw another circle near that, for the carb hole. Finally, draw a third circle on the opposite side of the first two, near the top of the pumpkin. This will be where the mouthpiece is.
Carve or drill a hole big enough for the downstem to fit into within the first circle you drew.
Carve or drill a hole within the carb circle. Make sure the holes meet in the middle.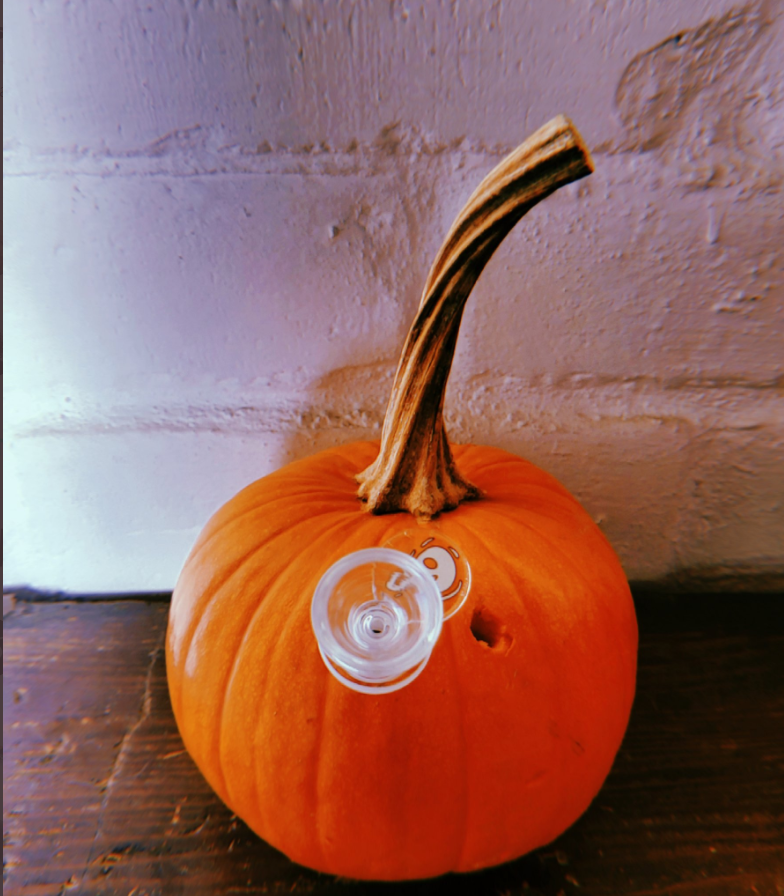 Carve or drill a hole within the mouthpiece circle. You don't want it too big, but you do want it go all the way to the middle of the pumpkin.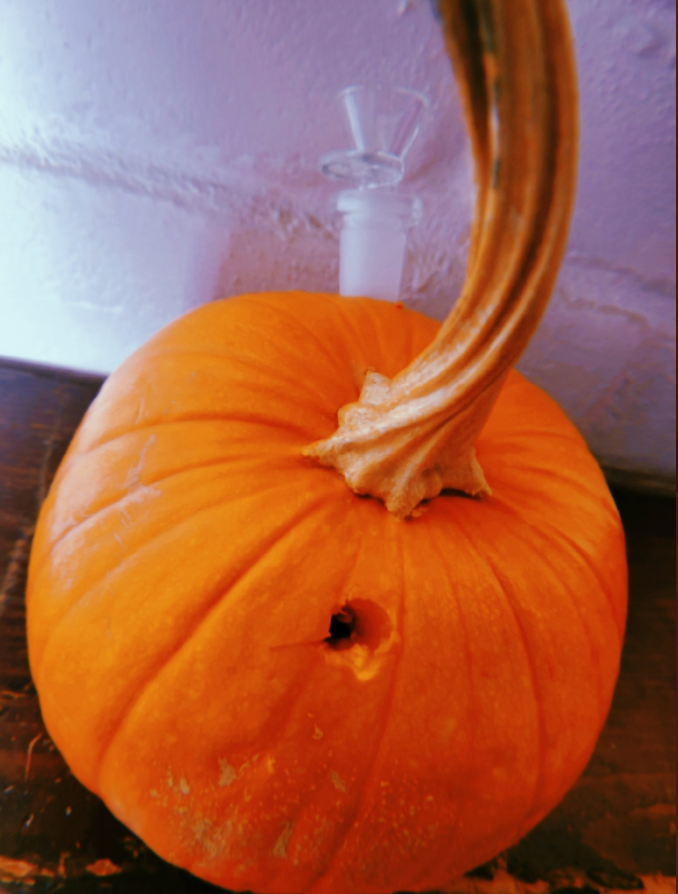 Stick your downstem into the first hole you created. Put your bowl piece in the downstem. Now you're ready to smoke!
Fill up the bowl with your favorite flower and start blazing with the Halloween spirit!
Making a Halloween Pumpkin Bong
This is the season to let your creativity shine and carve up something awesome, like a pumpkin bong. Even if it doesn't turn out looking perfect, as long as it functions, that's all that matters. It's all in good fun. Ready to smoke out of a pumpkin bong? Try one of our fall strains.
---
Disclaimer: Marijuana has intoxicating effects and may be habit-forming. Smoking is hazardous to your health. There may be health risks associated with consumption of Marijuana. Marijuana, in any form, should not be used by individuals that are pregnant or breastfeeding. Marijuana is intended for use only by adults 21 and older. Keep out of reach of children. Marijuana can impair concentration, coordination, and judgment. Do not operate a vehicle or machinery under the influence of this drug. This product may be unlawful outside of Washington State.