It's time to welcome in the cooler weather with cheer and excitement as you decorate your home for fall, the stoner way. With these eleven stoner fall decoration ideas, you can easily transform any boring living space into a relaxing fall paradise. Pumpkin picking, foliage appreciation, and haunted mazes are plenty of fun, but sometimes the best part of the season is cozying up inside with your bong and some of the best fall strains. That's where decorating comes in. Fall is all about pumpkins, plaid, deep colors, soft blankets, and leaves. Make your house or apartment look like a beautiful fall getaway or a forest cabin. Many of us assume that doing a seasonal makeover of your home has to cost a lot. But, that's simply not the case. With these ideas, you can give a vibrant and season look to your home without breaking the bank. Try these easy stoner fall decoration ideas and enjoy the new look of your home and all that the fall season has to offer.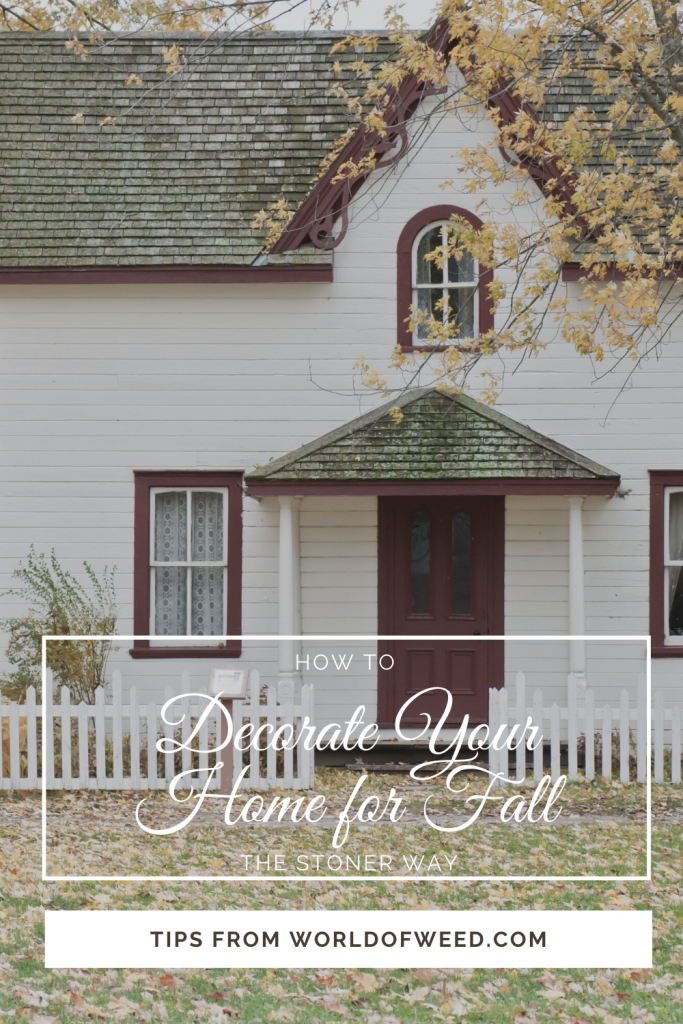 11 Stoner Fall Decoration Ideas
1) Greet guests with soft blankets
What better way to spend a fall evening than cozied up with your bong under a comfy, heavy blanket? Find soft blankets with pot leaves on them to add a stoner's touch to your fall decorating. The best options will have autumn colors, such as dark green, burnt orange, and deep maroon. Drape blankets on beds, sofas, and chairs.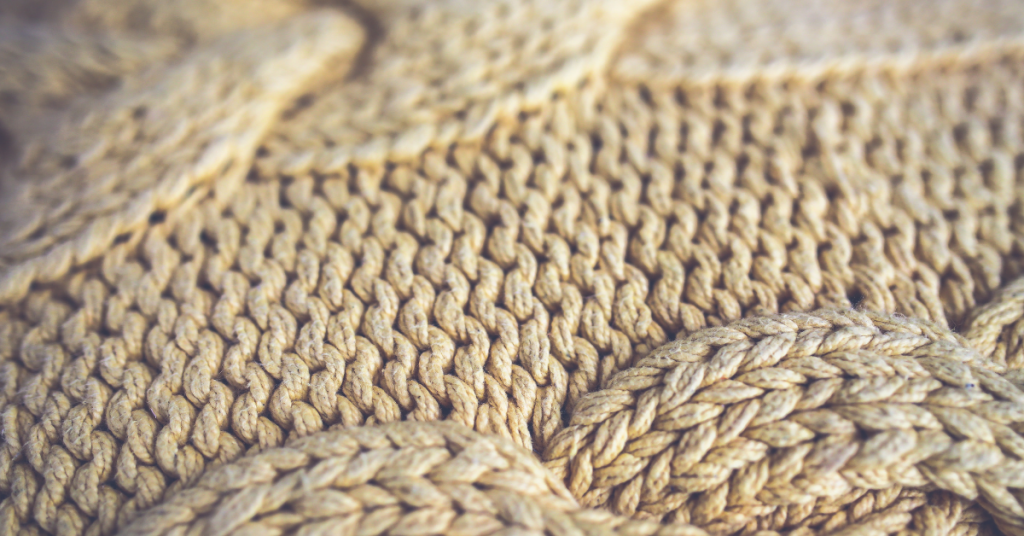 2) Play with paint
Who says pumpkins must stay orange? Thanks to a bit of paint, you can paint pumpkins a different fall color and then decorate them with pot leaves, joints, blunts, bongs, or anything else your creative stoner heart desires. You can find pot leaf stencils online to make things easier. Place the pumpkins in unexpected places around your home to add fall coziness.
Take things one step further and paint a pumpkin bong.
3) Liven up your dining area with a fall centerpiece
Beautiful dining table displays don't have to be reserved for fancy dinners or the holidays. In fact, they can adorn your table all season long. Buy or make a eye-grabbing centerpiece and weave in fake pot leaves. You can find fake pot leaves online and at some novelty stores.
4) Freshen up the bathroom with fall blooms
A fresh flower or two and some pot leaves in a vase will brighten up your bathroom, bringing the colors of nature inside.
5) Add a splash of plaid
Throw in a touch of tartan when you decorate your home for fall. Get some plaid throw pillows and add them to seating areas like couches and chairs. Affix a pot leaf applique on the front of each one.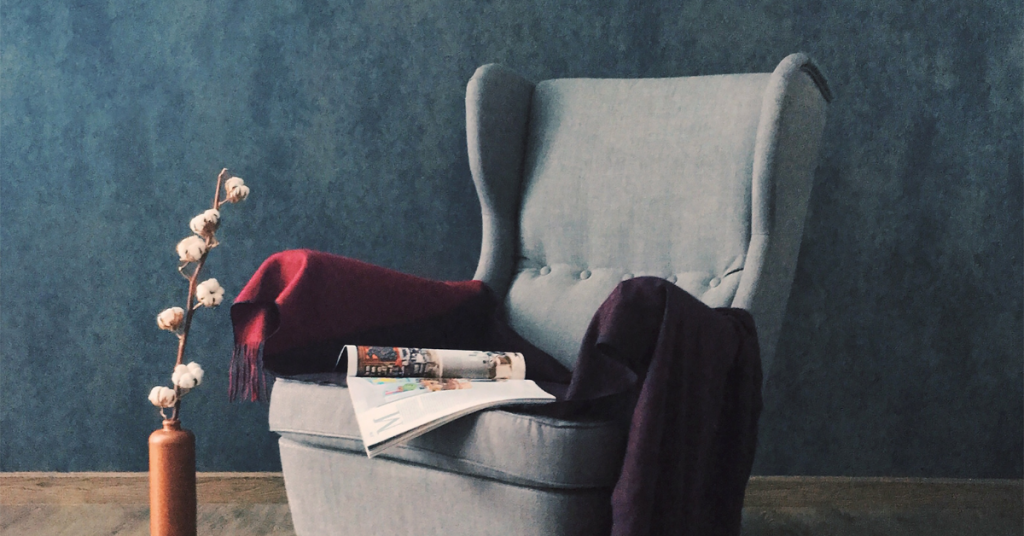 6) Gather your dark candles
Creating fall ambience with moody candle colors – like deep greens, rich blacks, or deep reds – will instantly transform any room of the house, especially when the candles are paired with gold candleholders. Don't be afraid to get pot leaf candles too.
7) Give your kitchen a simple makeover
No matter the size or look of your kitchen, a rug will add more depth and coziness. If your walls are darker, opt for a lighter rug. If your walls are light, go for a darker rug. You can find beautiful pot leaf rugs on Amazon that fit in perfectly with the autumnal theme of the season.
8) Bring fall foliage inside
Spark up a joint and head out on a nature walk. While you're out, gather up the most vibrant fall leaves you find. Arrange them into the shape of a square, rectangle, or circle, and transform them into placemats by gluing the leaves together in an overlapping pattern. In the middle, on top of the fall leaves, place a fake pot leaf. Coat with acrylic and let dry.
9) Get spooky with Jack-o-Lanterns
Decorate your home for fall – the stoner way – with some pot leaf Jack-o-Lanterns. Simply take a pot leaf cookie cutter and hammer it into the side of a pumpkin. This will cut out the shape of the pot leaf into the pumpkin. Scoop out the guts and stick a candle inside. Let your neighbors know where the party is at come Halloween!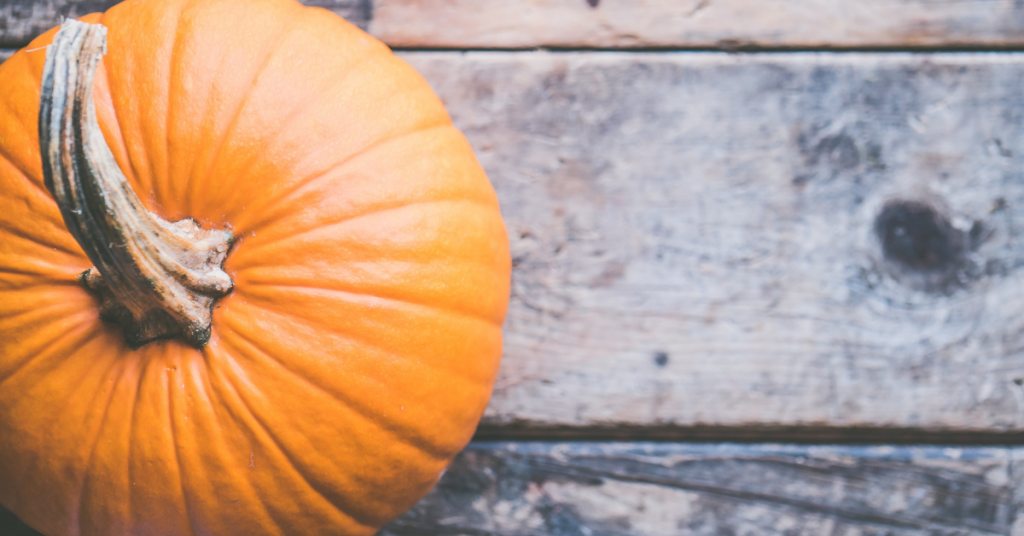 10) Get cozy outdoors
We know Washington can get pretty cold this time of year, but this is doable when the weather permits. Set up a cozy space in your backyard with pot leaf string lights, plush blankets, soft throw pillows, and a firepit. For a fun activity, make S'mores with cannabis chocolate.
11) Create apple candleholders
Fill your home with the scents of fall by turning apples into candleholders. Take some of the prettiest, freshest apples you can find, core them, and stick a taper candle in the middle. Voila! Easy, fall-themed candleholders. Get scented candles to add even more fall vibes. Use them to add ambience to a medicated dinner.
Decorating Your Home for Fall the Stoner Way
As the seasons change, so should the feel of your home. Decorating your home for fall can be quite the challenge. While it can be tempting to consider just sticking with the usual tried-and-true fall decorations, more cannabis-inspired choices will truly transform your space. From interesting accessories like fake pot leaves to unique candle holders, fall decorating is all about creating a sense of warmth and expressing yourself. As stoners, cannabis is part of our lifestyle and decorating your home for fall the stoner way will let that shine. The above fall decorating tips are all you need to make your home cozy and stonerific for autumn.
How do you decorate your home for fall as a stoner? Share your ideas with us down in the comments.
---
Disclaimer: Marijuana has intoxicating effects and may be habit-forming. Smoking is hazardous to your health. There may be health risks associated with consumption of Marijuana. Marijuana, in any form, should not be used by individuals that are pregnant or breastfeeding. Marijuana is intended for use only by adults 21 and older. Keep out of reach of children. Marijuana can impair concentration, coordination, and judgment. Do not operate a vehicle or machinery under the influence of this drug. This product may be unlawful outside of Washington State.