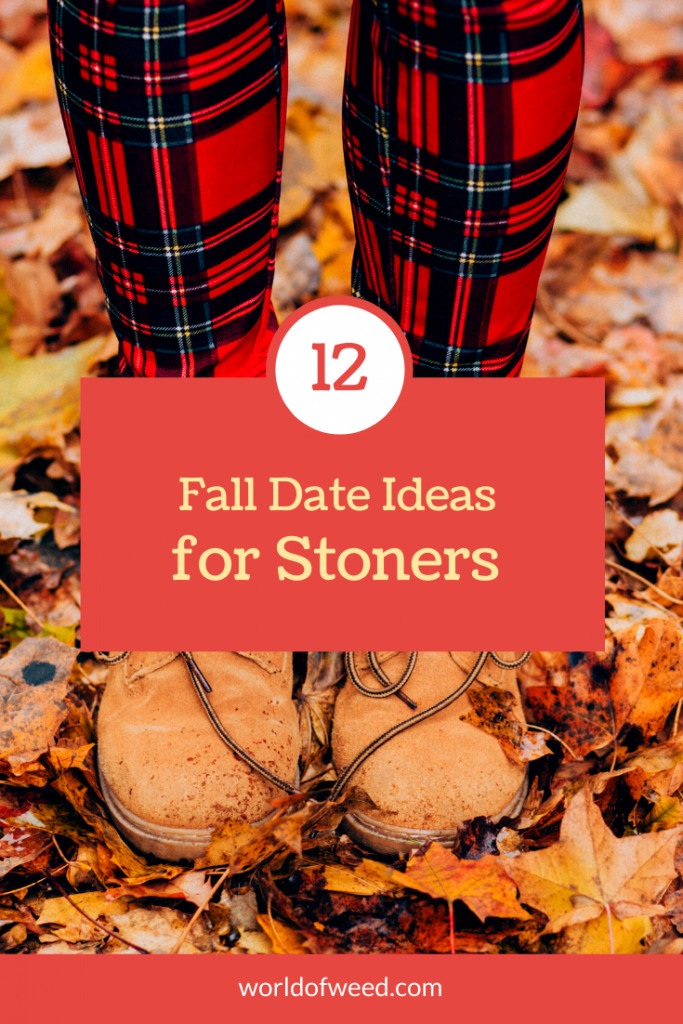 We all know dating in Tacoma can be pretty difficult. Let's be real, it's usually raining and not everyone enjoys a good smoke sesh. But, even though the weather is continuing to cool down, your love life will keep heating up with some best fall date ideas for stoners like yourself.

If you're tired of the same old dinner-and-a-movie dates, we've got a few romantic fall date ideas to set the scene for your next special evening.

1. Get a Couple's Massage – Seattle
There's a spa in Seattle called the Little Red Day Spa, and it's the couple's retreat you've been looking for. Pack some edibles for a calming snack, and have all of your stress melted away by professional masseuses. Take your partner for a mini vacation in a fancy suite with features designed to bring you and your partner closer together.
2. Experience Fall – Seattle
Visit the Arboretum at the University of Washington to experience what The Seattle Times called a "living laboratory." You'll be hard pressed to find places around Tacoma and Seattle that display the changing colors of the season is such vivid hues. The 230-acre collection of plant life will surround you with all the fall vibes you could ask for — and it's Insta-worthy! Pack a couple cannabis sodas here at our store in Tacoma and head to Seattle to stroll through the forest with Bae.
3. Ride the Ferris Wheel – Seattle
Smoking and holding hands on a ferris wheel? Yup. Sounds pretty perfect. Pick up some fire pre-rolls and head up to Pier 57 in Seattle to get lit with a great view of the waterfront by riding the Great Wheel. Plus, the chilly weather makes for prime cuddle opportunities.
4. Have a Feast – Tacoma
Check out our list of the best places to eat in Tacoma when stoned and have an intense smoke sesh with your significant other. Once you're super ripped, pick one of the places and (safely) eat there with your boo. Let the munchies guide you as you just go to town on a bunch of dank food.

5. Snuggle by a Bonfire – Anywhere
If you have a yard with a fire pit,  or have access to one, you don't need to go anywhere else to find great fall date ideas. Just stay home! Light up the fire pit and cozy up under a comfy blanket as you pass the bong back and forth.
6. Stroll Through a Cemetery – Anywhere
For those of you who find the macabre romantic, one of the best fall date ideas is to pack a pipe and head to your favorite cemetery. Hold hands, take turns hitting the pipe, and stroll through and admire the scenery. Smoke one of the best strains for fall for extra fall vibes.
7. Pack a Picnic – Anywhere
Take advantage of a rare warm day this fall, and take your partner out somewhere beautiful for a stoner picnic. Pack up some sandwiches and spend the day talking, eating, and drinking lots of cannabis soda.

8. Go Camping – Anywhere
Spend a whole weekend out in nature, surrounded by bright fall foliage with your partner. Spend the day smoking, talking, hiking, and cuddling. Quality time out in nature will help you to deeper connect.

9. Hotbox a Fort – Tacoma
Make a stop at World of Weed in Tacoma and stock up on the best prerolls, dabs, edibles, and flower. Grab all of your favorites, and then head home to make a pillow / blanket fort with bae. Once you've perfected the fort, hotbox it! If you get hungry, order up that Uber Eats. 
10. Bake Together – Anywhere
If you two aren't really the pie-baking types, smoke out and make one of these homemade medicated cookies instead.
11. Make S'mores – Tacoma
These desserts were a hit as a kid, but they're even better when you're an adult. This is especially true if you swap out the Hershey's for a slice of medicated chocolate. 
12. Rent a Cottage – Seabrook
Seabrook Cottage offers one of the best fall date ideas – a cozy, peaceful cottage that's right by the Pacific Ocean. Spend the afternoon snacking on edibles, and then take a long, romantic walk along the beach. Pack some prerolls and make your fall getaway even better.
---
Which of these fall date ideas for stoners are you doing? Share with us down in the comments.
---
Disclaimer: Marijuana has intoxicating effects and may be habit-forming. Smoking is hazardous to your health. There may be health risks associated with consumption of Marijuana. Marijuana, in any form, should not be used by individuals that are pregnant or breastfeeding. Marijuana is intended for use only by adults 21 and older. Keep out of reach of children. Marijuana can impair concentration, coordination, and judgment. Do not operate a vehicle or machinery under the influence of this drug. This product may be unlawful outside of Washington State