Sticky Budz Dr. Who Trifecta Prerolls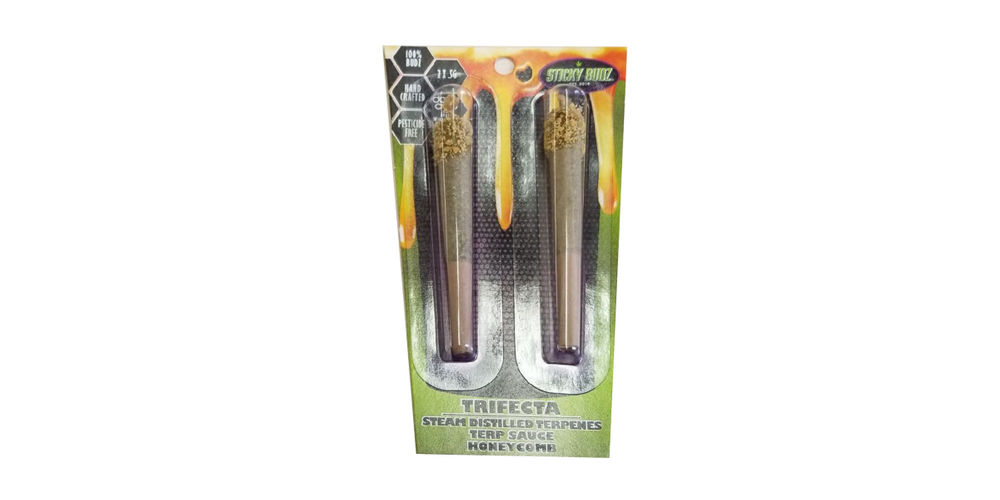 If you want to feel like a timelord having an out-of-this-world experience, then you want the Dr. Who strain. Named after the popular BBC sci-fi television show, Dr. Who is a potent indica hybrid born through crossing Timewreck and Mad Scientist. These Sticky Budz trifecta prerolls are packed full of Dr. Who flower, dipped in sugar wax, and then rolled in honeycomb, offering a THC content of a whopping 43.22%.
The Dr. Who strain smells dank earthy, with strong notes of tart lemon, pineapple, and other tropical citrus fruits coming through with each inhalation. The smoke on the exhale is notably sweet and tangy, with undertones of grape or pineapple, depending. The sweet flavors linger on the palate, making these trifecta prerolls the perfect after-dinner dessert.
The high of the Dr. Who strain is a slow creeper — eventually, you'll just notice your head is suddenly very heavy, and you feel all the tension leave your body. This is a relaxing strain for both the body and the mind, one that will put you in both a creative and calmly energized state — the perfect prerolls for going on a long walk, doing something creative, or having an "aliens and spaceships" conversation with friends.
Or, you know, watching episodes of Dr. Who while you smoke on the Dr. Who strain.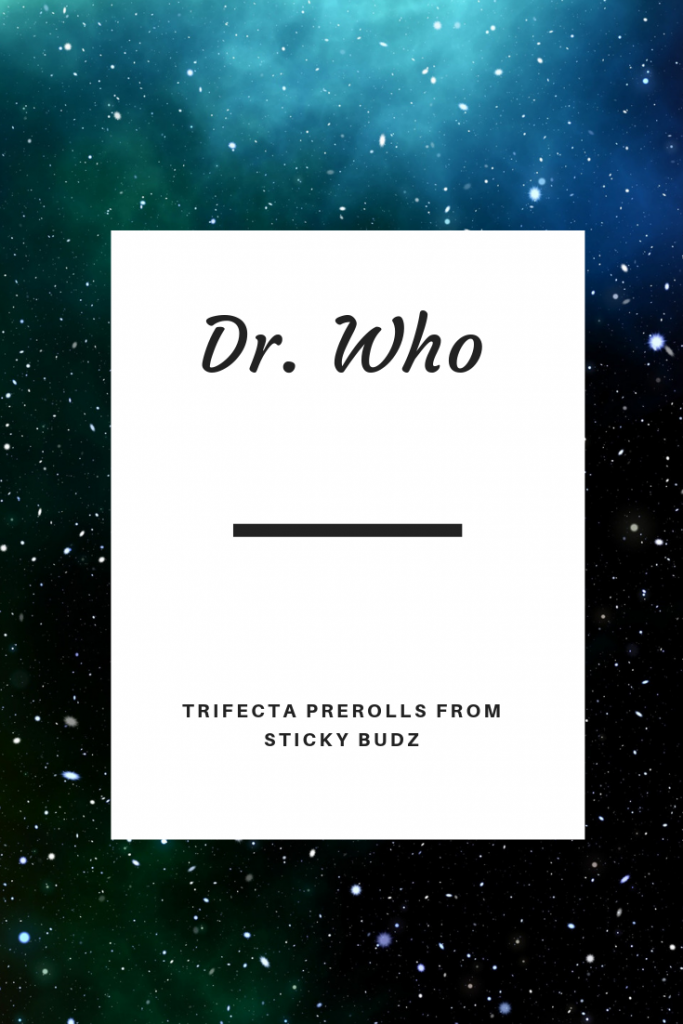 ---
Disclaimer: Marijuana has intoxicating effects and may be habit-forming. Smoking is hazardous to your health. There may be health risks associated with consumption of Marijuana. Marijuana, in any form, should not be used by individuals that are pregnant or breastfeeding. Marijuana is intended for use only by adults 21 and older. Keep out of reach of children. Marijuana can impair concentration, coordination, and judgment. Do not operate a vehicle or machinery under the influence of this drug. This product may be unlawful outside of Washington State.