If you're reading about cannabis pet names, then probably love weed as much as you love your pet. Cannabis is a full sensory experience, and if you're looking to give your groovy new pet the perfect cannabis-inspired name, then you've come to the right place. We will look to the grow for some great ideas for that new name tag. Get ready to blaze, because today is the day you find a name for your pet that will certainly make you want to smoke a bowl in celebration.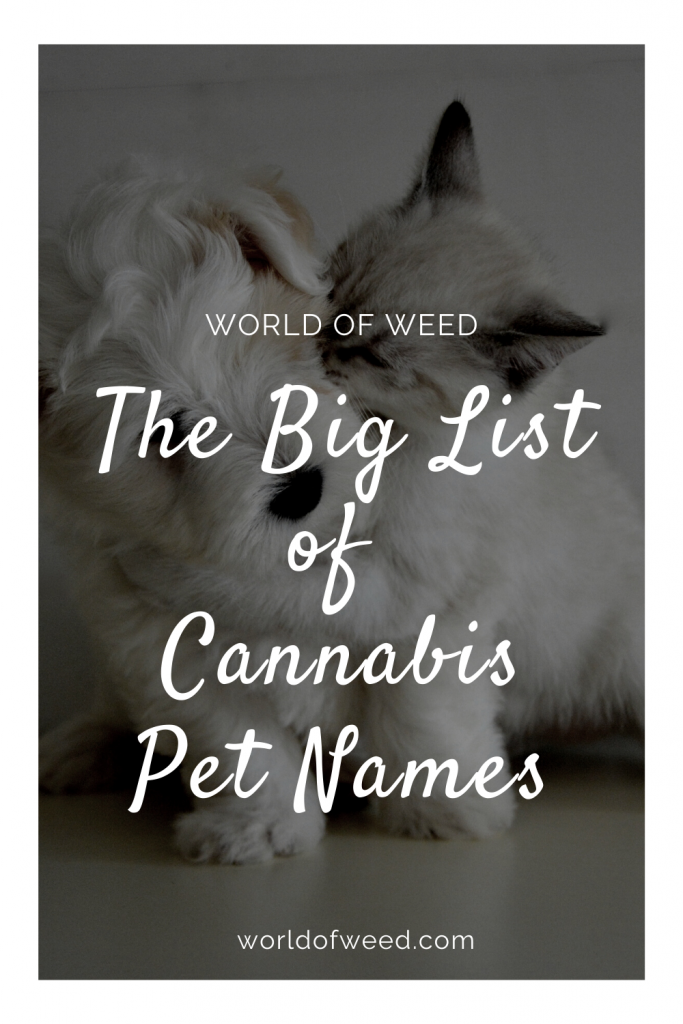 Cannabis-Inspired Pet Names Ideas
If you're both a cannabis-lover and an animal-lover, get ready to turn to the jar for some cannabis pet name ideas. Whether you're a fan of indica or sativa, into concentrates or flowers, or even attempting to make your own edibles for the first time, why not scroll through and test your knowledge of cannabis and pick a pet name as you go?
There are nearly endless options for cannabis pet names. Gather a few friends (and some weed, of course), and brainstorm some awesome stoner pet name options.
Use our cannabis pet name guide below to get started. Try out a few names and see how your pet responds. You may give your pet a name after certain strains you love or after a favorite dispensary or brand. Types of strains may even give you some inspiration. Think of all the times in which weed has been there for you. Now your pet will be there for you, so make the connection between the two. Weed helps us completely relax, feel uplifted, celebrate, and enjoy life a whole lot more. It's hard to imagine your life without your pet and a packed bowl!
1. Zooie
Someone in possession of a joint
2. Blaster
Someone who gets blasted or gets others blasted
3. Trichome
Glandular trichomes produce the plant's cannabinoids, terpenes, and flavonoids
4. Mary Jane
One of the most classic nicknames for marijuana
5. Asparagus
One of the strangest nicknames for marijuana
6. Indica
Show your love of the relaxing strains
7. Sativa
Have an energetic pet? This name fits!
8. Roach
The end of a blunt
9. Spliff
A joint consisting of a mixture of weed and tobacco
10. Cheech or Chong
Name your pet after a member of this stoner duo
11. Marley
The surname of Bob Marley
12. Blaze
It's what you do, and it makes for a cool cannabis pet name
13. Ace
Another name for a joint
14. Ganja
Another name for marijuana
15. Snoop
This one is best for a dog, but it could work with any pet
16. Smoky
This one is a bit obvious, but it definitely shows your love for the smoke
17. Buddha
A long-time name for marijuana
18. Kief
If you're not a fan of Trichome, try Kief instead
19. Bud
Not only is it another name for weed, but it's also the term for a friend – which is what your pet is
20. Nug
This is a great cannabis pet name for a small animal
21. Doobie
Another word for a joint
22. Janis
Inspired by the singer, Janis Joplin
23. Gaia
Gaia is the Goddess of Earth, which includes weed
24. Kush
There's no denying you love weed when you give them this cannabis pet name
25. Stoney McStonerson
A fun stoner pet name.
26. Terpene
Terpenes give strains their aromas and flavors, as well as enhance your high
27. Entourage
Short for "Entourage Effect"
28. Rasta
Short for "Rastafarian"
29. Pinene
A terpene that gives pine aromas and has calming effects
30. Linalool
A terpene also found in lavender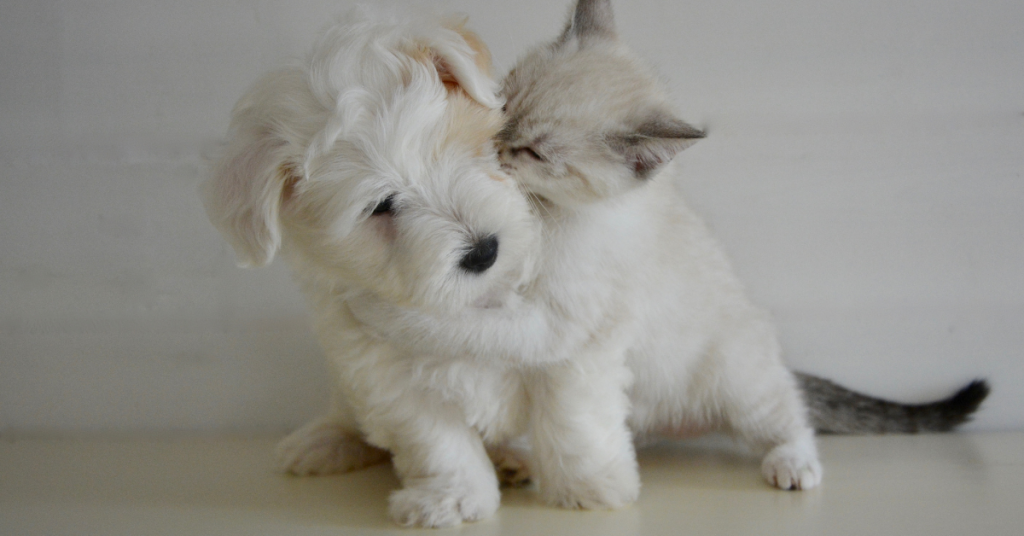 Tips for Choosing Pet Names
After you've browsed the above list, you may have at least a couple cannabis pet names you want to try out with your pet. You can do that, of course. But, it's worth considering a few more things before making a name official. Here are some tips for making sure the perfect cannabis pet name is really the right fit.
1. Write it out. You want to make sure the name you pick will fit on a name tag.
2. Think about nicknames. Take a look at all the potential nicknames people could give your pet and make sure you like them.
3. Be careful with meanings. You may end up having to explain your pet's name to someone. Make sure you're comfortable naming them something very obviously after weed.
4. Consider the uniqueness. Unique pet names are creative and fun. But, a name that is too unique or too long can be tough to use. Pick a name your pet can easily recognize. Animals respond best to one or two syllable names.
5. Avoid command names. Avoid using names that sound like common commands, like "No", "Sit," and "Fetch."
6. Shorten long names. If choosing a long name, keep the shortened version in mind. You may only end up using the full name only when you're writing the name down, such as at the veterinarian's office.
7. Match the name to the behavior. Waiting a few days to observe your new pet's behavior can help you decide on the right cannabis pet name for them. The temperament, appearance, and affectionate nature may help you pick one.
8. Pick a name that will grow with them. "Nug" or "Nugget", for example, would work for a small pet, but not a full-grown Mastiff.
Picking Cannabis Pet Names
There are hundreds of cannabis pet names to choose from, so how do you find the best name for your pet and make sure it's the right one? By reading our post, you'll be able to come up with a list of possible names for your new pet, all of them related to your love for cannabis.
Need some more cannabis pet name inspiration? Browse our menu and read the strain names to see if anything jumps out at you.
Does your pet have a cannabis name? Share it with us in the comments!
---
Disclaimer: Marijuana has intoxicating effects and may be habit-forming. Smoking is hazardous to your health. There may be health risks associated with consumption of Marijuana. Marijuana, in any form, should not be used by individuals that are pregnant or breastfeeding. Marijuana is intended for use only by adults 21 and older. Keep out of reach of children. Marijuana can impair concentration, coordination, and judgment. Do not operate a vehicle or machinery under the influence of this drug. This product may be unlawful outside of Washington State.