From having a low tolerance to just wanting more of the therapeutic benefits without much of a high, there are numerous reasons as to why someone would look for low-THC products.

High-THC strains can cause new smokers or those with low tolerance to feel anxious and paranoid, which can turn them off marijuana forever.

These days, weed is more potent than it's ever been. Most consumers opt for the strains with high levels of THC because of the "high" and "stoned" feeling it brings. But, if you're new to smoking or don't want to get super baked, there are some low-THC products available.
Benefits of Using Low-THC Products
Products with less THC produce fewer intoxicating effects than strains with higher levels. Low-THC products enable newer users or those with low tolerances to better acquaint themselves with cannabis and the effects of THC.

Starting low and going slow is key, so users can slowly increase their dosage until they reach the desired effects. This is a much better alternative than just rushing their system with a lot of THC.
6 Best Low-THC Products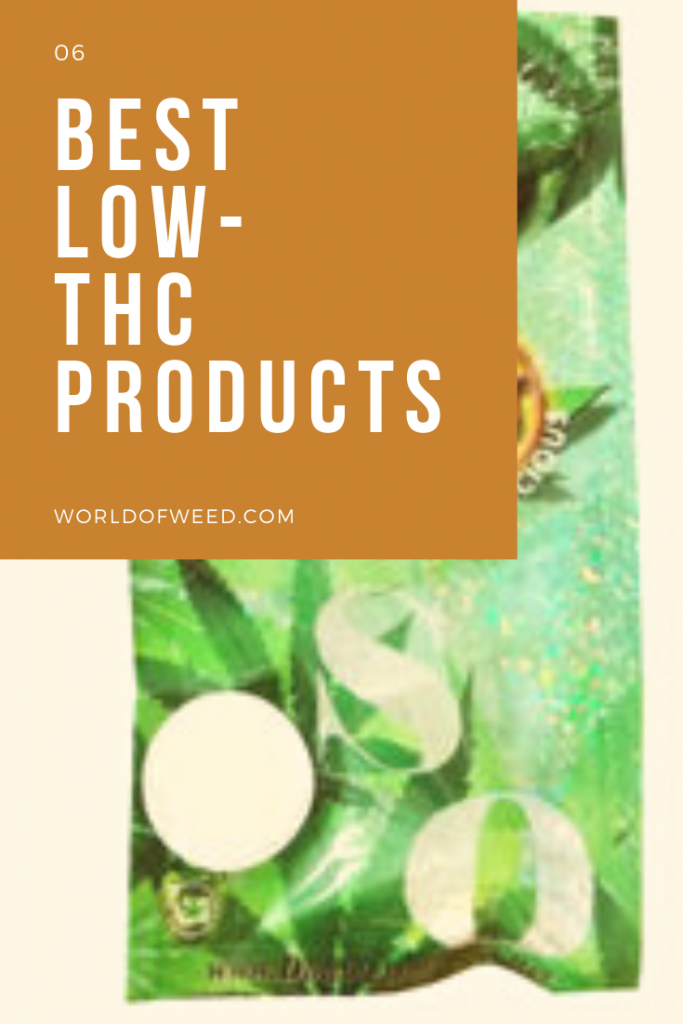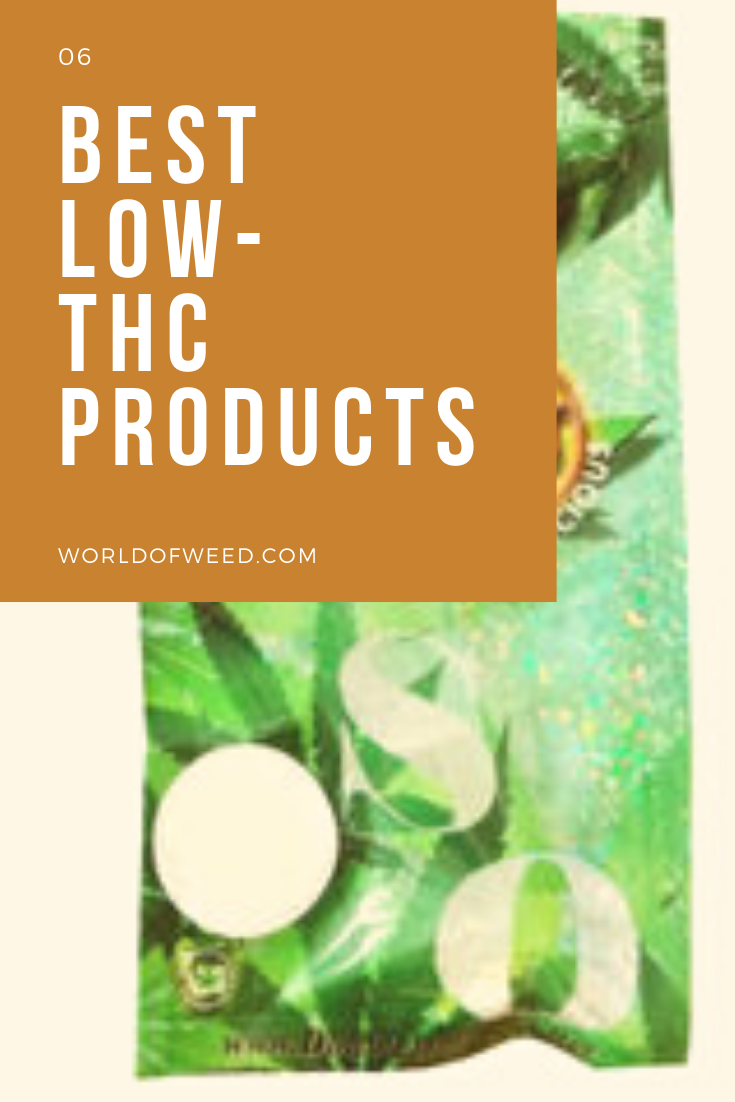 Flower
CBD Critical Mass
This high-CBD, low-THC strain from Artizen is a cross of Afghani and Skunk #1. An indica-dominant strain with 7.60-11.60% THC and 14.70-18.70% CBD, this strain is great for relaxing and easing physical discomfort. The strain stimulates creativity and provides a sense of euphoria without completely putting you to sleep, unlike like most indicas. The aromas and flavors of this low-thc strain include berry and skunk, with herbal and peppery notes.
Berry Sundae
Berry Sundae is an indica hybrid from Mama J's that gets its name from the sweet and smooth flavors that remind one of a berry dessert. Covered in crystal trichomes, this strain is as beautiful as it is delicious. This is very much a low-THC strain with THC levels of 11.94-15.94%. Expect to have some munchies this one, in addition to feeling calmer and euphoric. This is a great strain to unwind with, especially if you don't want to get too stoned or couch-locked.

Cartridges
Blue Dream
Blue Dream is a popular sativa hybrid that offers uplifting, euphoric effects without couchlock or a heavy "stoned" feeling. This strain carries juicy-sweet flavors of blueberry that fill your senses and linger in the air. This cartridge from Double Delicious has 48-52% THC and 0.30-2.30% CBD, making this one of the best low-THC products available.
Skunk #1
This Skunk #1 cartridge from Avitas has only 56-60% THC with 0.13-2.13% CBD, making it a great low-THC product for newer consumers or those with low tolerance. This hybrid is a legendary strain in the cannabis world, as it parented a multitude of Skunk crosses since it was first grown in 1970. A cross of Afghani, Acapulco Gold, and Columbian Gold, this strain is an aromatic one, with aromas of sour skunk and fresh earth. Take some hits off this cartridge and you'll enjoy a creative high with an energetic buzz that gets rid of stress and worries.

Concentrates
Sour Tsunami RSO
Sour Tsunami RSO is high in CBD and low in THC. With the high CBD levels (53-57%), it provides noticeable full-body relief with only mild psychoactivity. This is one of the best low-THC products for putting your mind at ease, and becoming calm and peaceful.

Midnight Splendor Kief
Kief is the simplest and purest form of cannabis concentrates – it is the resin glands of the cannabis plant that contain the majority of cannabinoids (THC, CBD, & more) terpenes (scent compounds) and flavonoids (flavor compounds). Separating these glands from the cannabis flower yields a fine, powdery material that is both potent and easily enjoyed atop a bowl or in a joint!

Midnight Splendor is a tropical strain originating from Hawaii and is a cross between several strains: Kali Mist, Granddaddy Purple, Kauai Purple, and Girl Scout Cookies. What resulted was this magical strain with the euphoria of Girl Scout Cookies and the full-body relaxation of Granddaddy Purple. The buds smell and taste of candy, lemon, and cookies.

This kief from Blacksmith Farms only contains 33.30-37.30% THC, making it one of the best low-THC products.
---
Disclaimer: Marijuana has intoxicating effects and may be habit-forming. Smoking is hazardous to your health. There may be health risks associated with consumption of Marijuana. Marijuana, in any form, should not be used by individuals that are pregnant or breastfeeding. Marijuana is intended for use only by adults 21 and older. Keep out of reach of children. Marijuana can impair concentration, coordination, and judgment. Do not operate a vehicle or machinery under the influence of this drug. This product may be unlawful outside of Washington State.