If you use marijuana on the daily, you may have noticed your tolerance has increased quite a bit. You've tried high-THC strains. You've tried smoking more. You even ate edibles. But, no matter how hard you try, that familiar euphoria continues to elude you.  If this is the case, it may be time for a Tolerance Break, or T-break.
Most long-term marijuana users report that taking a break from consuming allows your body and mind to "reset" in regards to how they react to the cannabinoids.

Here's what you need to know about Tolerance Breaks.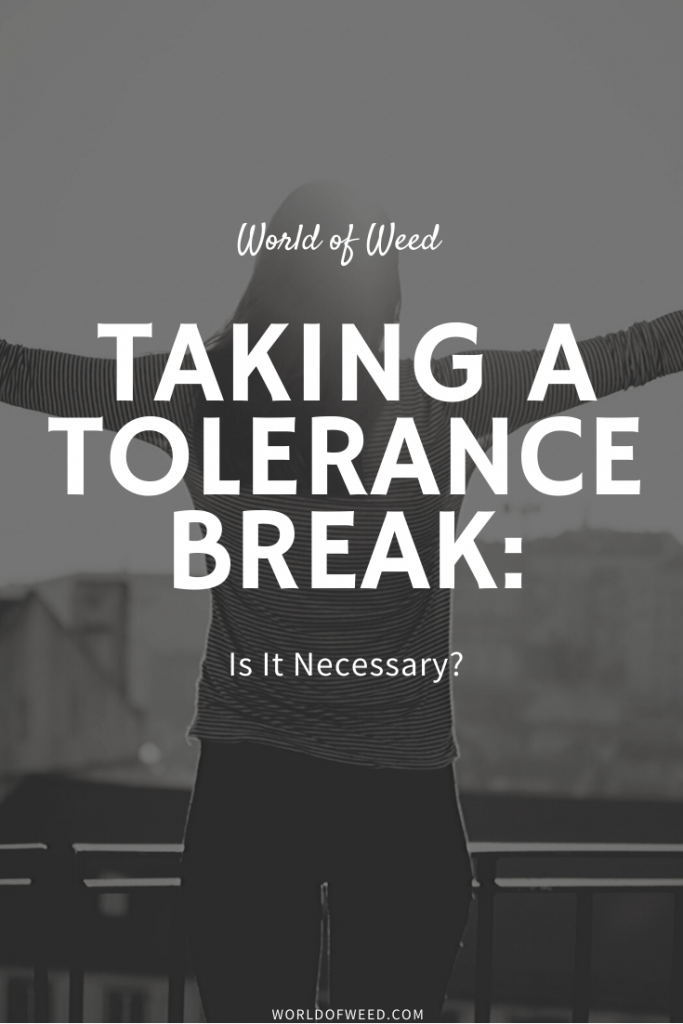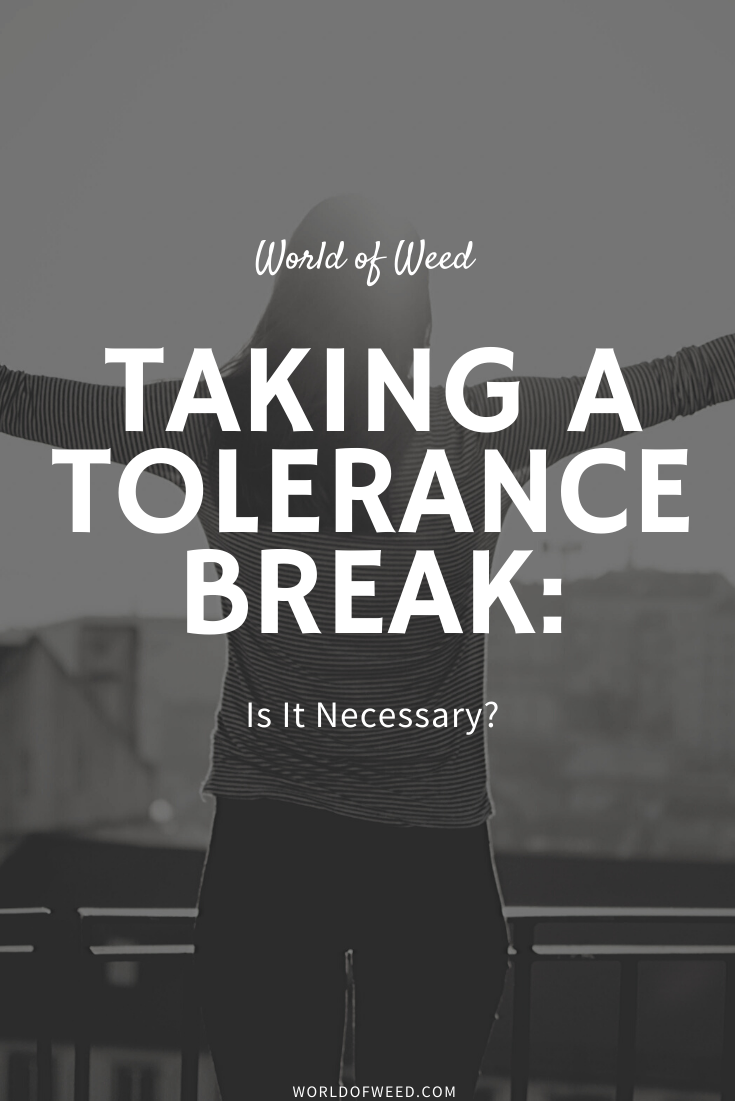 When to Take a Tolerance Break
There are multiple reasons to take a break from getting your high on, and you may be on the fence about it. After all, weed is everyone's best friend; life's just not the same without it.

But, there are some signs it may be time to take a Tolerance Break.

1. You spend too much money on cannabis. Buying an ounce now and again is one thing, but if you're buying multiple ounces each month your wallet will start to suffer. If you're spending most of your checks on marijuana, you may need to take a break for a bit.

2. You aren't getting high like you used to. If your tolerance has increased so much that you have to smoke a lot more to get high, it's time for a tolerance break.

3. You're slacking on responsibilities. If smoking weed has become your top priority, over paying bills or working, it's time for a T-break.

4. You spend all your time inside. A social life is important for your emotional health. Spending time with other people is vital. Sure, spending all your time with your bong is fun, but so is getting out and making memories with loved ones. If you're unmotivated to do anything but smoke, you may need to take a Tolerance Break.
How to Take a Tolerance Break
A Tolerance Break is widely up to the individual and their cannabis consumption habits. This could be anything from changing your smoking routine from throughout the day to just in the evenings, or taking weeks off.

Everyone is different and responds to marijuana differently. But, most experienced users who take Tolerance Breaks recommend two or three weeks as the minimum length of time, with one month being ideal.

THC can stay in your system for 30 days. Taking that same 30 days off from using cannabis will allow the cannabinoids to work through your system. This will "reset" your body and mind, so your next sesh will be euphoric and worth writing home about.

What to Expect From a T-Break

The way a Tolerance Break affects you largely depends on your consumption habits. Heavy marijuana users may show signs of withdrawal, such as irritability, mood swings, loss of appetite, and trouble sleeping.

Consume CBD instead of THC. Take long walks to visit the gym. Staying active will help with any negative effects from the Tolerance Break.
Is a Tolerance Break Necessary?
Short answer: Depends.

If you're not spending too much money on cannabis, shirking responsibilities, spending all of your time with your weed, or struggling with a high tolerance, then a Tolerance Break isn't necessary for you.

If those things apply to you, though, you may want to consider it. Then, when you do smoke next, it will be a much better experience — and you'll get much higher.
Have you ever taken a Tolerance Break? Share your experience in the comments.
---
Disclaimer: Marijuana has intoxicating effects and may be habit-forming. Smoking is hazardous to your health. There may be health risks associated with consumption of Marijuana. Marijuana, in any form, should not be used by individuals that are pregnant or breastfeeding. Marijuana is intended for use only by adults 21 and older. Keep out of reach of children. Marijuana can impair concentration, coordination, and judgment. Do not operate a vehicle or machinery under the influence of this drug. This product may be unlawful outside of Washington State.