Cannabidiol, or CBD, is one of the most popular cannabinoids right now – and with good reason! CBD has been shown to have a long list of therapeutic benefits, and it's safe to consume. If you're looking for high CBD strains in Tacoma, just stop by World of Weed.

Here are four popular strains to consider during your next purchase. You may even want to get adventurous and try one of the high CBD edibles!
What is a High CBD Strain?
A high CBD strain is pretty much as it sounds – a strain that was bred to produce high levels of CBD, the non-psychoactive cannabinoid in cannabis. For years, growers bred out the CBD in favor of THC to get people higher when they smoked. But now, CBD is getting attention.

Why Smoke High CBD Strains?
High CBD strains have a variety of therapeutic uses beyond just giving stoners that "high" weed is known for. CBD also counteracts the effects of THC. When CBD and THC are consumed together, they amplify the therapeutic effects of the strain.
4 Best High CBD Strains in Tacoma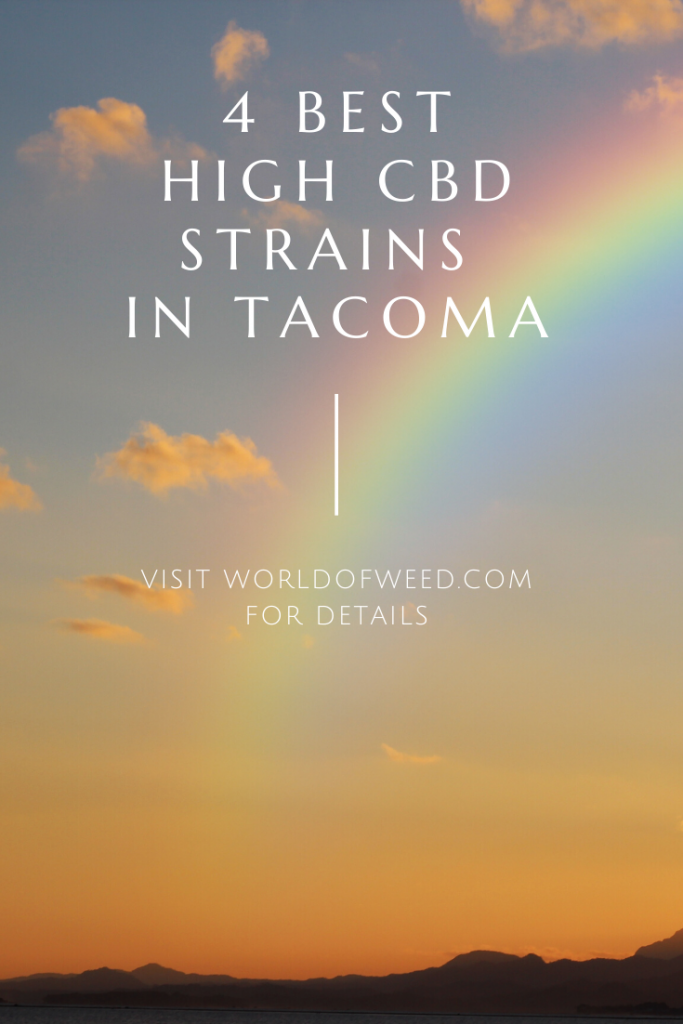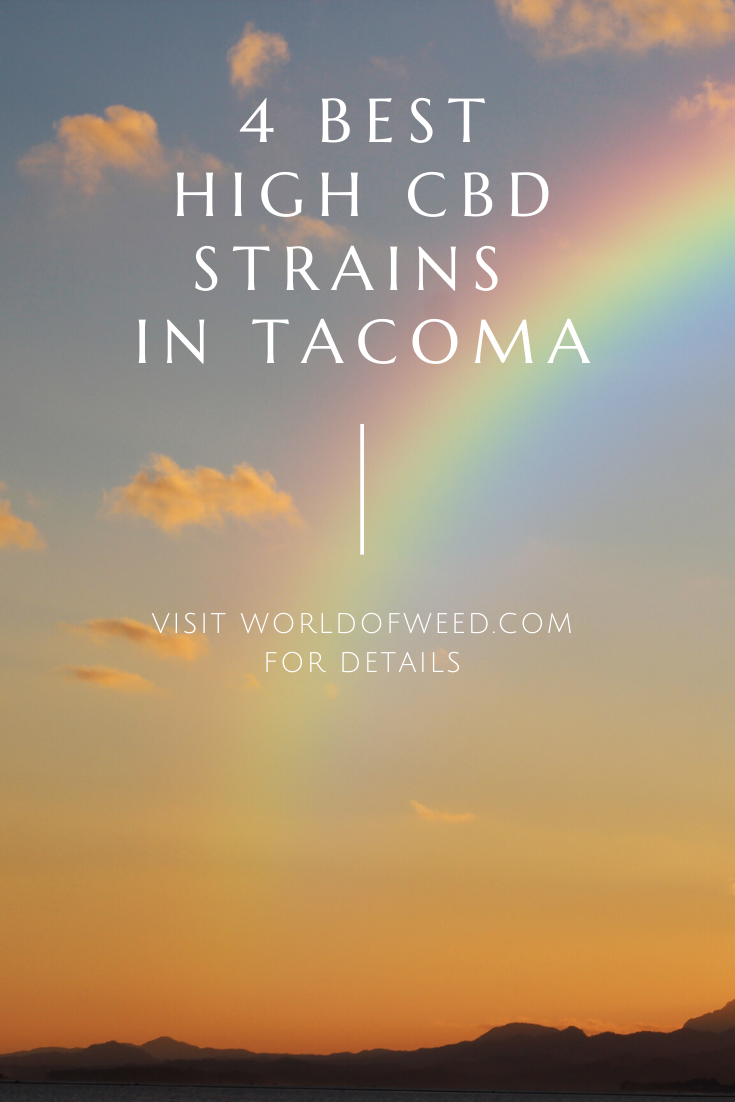 1. CBD Critical Mass
This high CBD strain from Artizen was born through the crossing of Afghani and Skunk #1. An indica-dominant strain with 14.70-18.70% CBD and just 7.60-11.60% THC, this is an excellent CBD strain for relaxing and relieving physical discomfort. This strain gets the creative juices flowing and brings on a sense of euphoria, but doesn't put you to sleep like most indicas. This enticing strain is as fragrant and delicious as it is potent. The aromas and flavors of CBD Critical Mass include berries and skunk, with herbal notes and hints of pepper.

2. Mt. Si Blueberry
This indica dominant hybrid is a potent cross of DJ Shorts Blueberry and 707 Headband. Rich in CBD (7.91-11.91%), the Mt. Si Blueberry strain from Green Force Pharm offers mental energy and euphoria that is quickly followed by a deep and long-lasting stoney haze and soft, blissful relaxation. This high CBD strain is perfect to enjoy at the end of a particularly long day — or whenever you feel like getting your chill on.

3. Sweet & Sour White Widow CBD
A versatile strain, Sweet & Sour White Widow CBD from Green Force Pharm is derived from a deliciously sour White Widow. With 6.17-10.17% CBD, this is one of the best high CBD strains in Tacoma. Snap open one of the buds of this strain and you'll notice a unique combination of flavors and aromas that match its name. Flavors and aromas include diesel, fresh earth, and wood. The buds of this strain are grape-shaped and fluffy, with bright orange hairs sitting in contrast to the dark green leaves. A thick coating of crystal trichomes covers the buds, making them highly resinous and sticky.

Take a few hits of this high CBD strain and both your mind and body will be relaxed as euphoria uplifts your mood. While this strain offers the ultimate in relaxation, you'll still be able to function and get things done — as long as you don't smoke too much!
4. Critical Cure CBD
Critical Cure CBD is a high CBD strain from Green Force Pharm. This strain is known for its high level of CBD (6.04-10.04%) and mellow effects that are also highly therapeutic.

The buds of this high CBD strain are fluffy and shovel-shaped. They're forest green in color with some orange pistils sticking up through the light dusting of amber trichomes.

Snap open a bud, and you'll get the sweet scent of fresh earth. The scent is rather different from the peppery citrus primary flavors with lemony and earthy undertones.

This strain is very relaxing and uplifting, with a physical body high that has you completely comfortable and like all pains and stresses are melted away. This is a good one to share with a small group of friends, getting curious and speculating about space.
Smoking Strains Rich in CBD
For years, people have focused on finding the strains with the highest possible THC content, and many stoners still are. After all, high THC strains virtually guarantee you're going to get as baked as the cake you'll be craving when the munchies hit.

Now, people are turning to high CBD strains to feel the therapeutic and healing effects of the plant without getting as stoned or high. Cannabidiol is everywhere now, getting more attention than it previously had. 

If you're someone looking for the best high CBD strains in Tacoma, check out our menu!
---
Disclaimer: Marijuana has intoxicating effects and may be habit-forming. Smoking is hazardous to your health. There may be health risks associated with consumption of Marijuana. Marijuana, in any form, should not be used by individuals that are pregnant or breastfeeding. Marijuana is intended for use only by adults 21 and older. Keep out of reach of children. Marijuana can impair concentration, coordination, and judgment. Do not operate a vehicle or machinery under the influence of this drug. This product may be unlawful outside of Washington State.