Also known as Feast of Saint Patrick, Saint Patrick's Day was originally a religious holiday. Over the years, however, it has continued to grow into a secular celebration focused on Ireland. It's celebrated in numerous countries and is famous for being a day where drinking is a must. 
If you're hosting a St. Patrick's Day for stoners, or just aren't into drinking, then these St. Patrick's Day games for stoners are exactly what you're looking for. These fun games guarantee everyone has a great time and gets as lit as possible. 

But, always remember to smoke responsibly!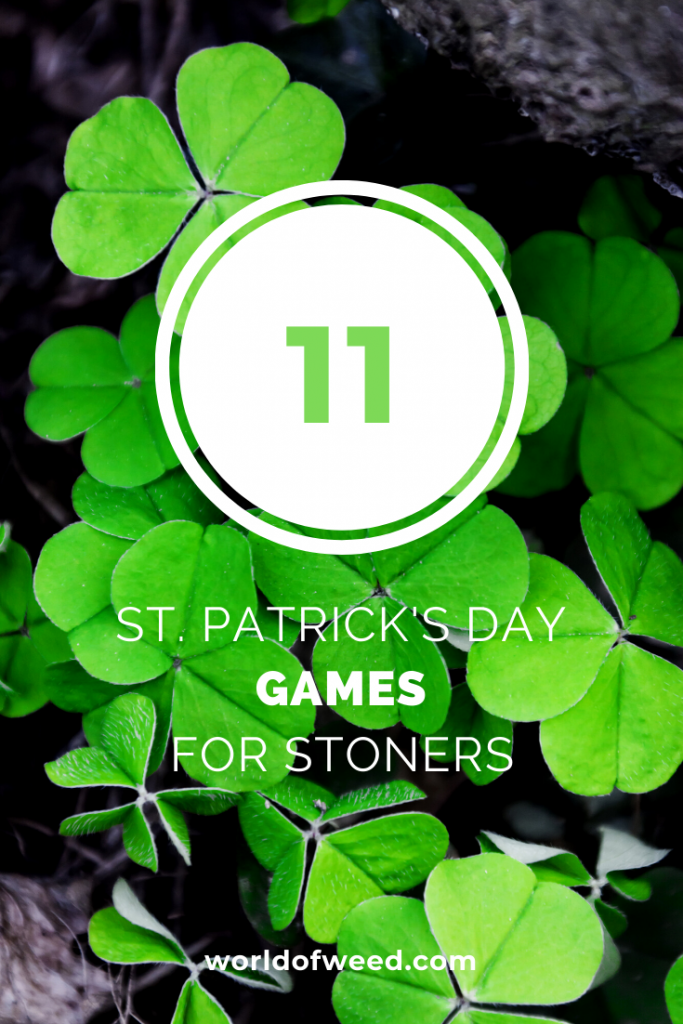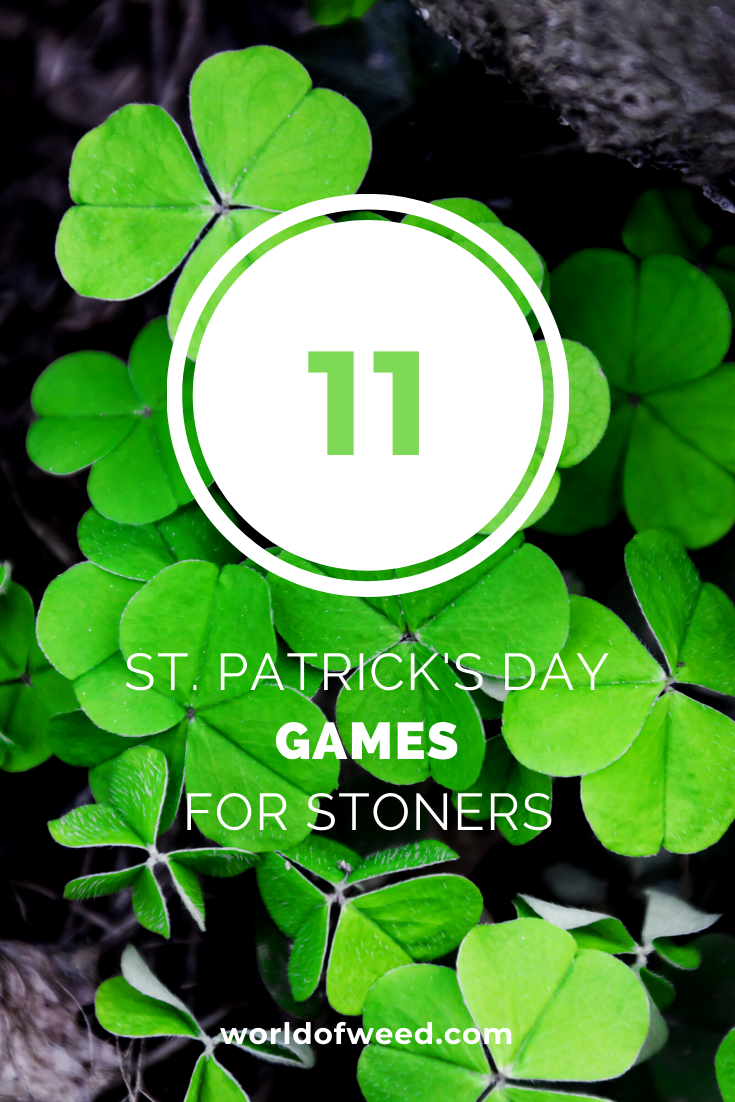 11 St. Patrick's Day Games for Stoners
Coin Toss
For this St. Patrick's Day game, you'll need some Leprechaun pots (available at dollar stores). Arrange them on the table and then mark a line on the floor in front of the table with tape.

Players stand behind the tape line and try to toss plastic gold coins (again, dollar stores) into the pots. If a player gets one in, they take a bong hit.

The person who runs out of coins first wins and takes a dab.
Feeling Lucky
You'll need a Leprechaun hat or pot and as many shamrocks as there are players.

Draw a star on one of the shamrocks and then put them all into the hat or pot. Mix them up as much as you can, and then have everyone draw a shamrock. The person who draws the star has to take a dab.
Hot Potato
Remember hot potato? It's like that, but a bit more fun. You and your friends get into a circle and pass around a potato while music plays. Someone is in charge of the music. When they stop the music, the person left holding the potato takes a dab.
The Irish Hour
Pick a time of day to be Irish Hour – with 4:20 being the most obvious choice. Everyone takes a dab at 4:20, and then again every hour. This gets everyone really lit.



Coin Spin
First, have enough pre-rolls for everyone. Then, everyone sits around a table with their joints. Someone gets a quarter spinning. You have to take as many puffs as you can before the quarter stops. The person to smoke the most wins.
Irish Poker
Take a deck of cards and deal four of them face-down. The player to the dealer's left guesses whether the first card is black or red. If they're correct, they get to make another play take a bong rip. If they're wrong, they take a bong rip.

Go around the table, guessing the other cards. The first to tap out is the loser.
Find the Leprechaun
This is an ongoing game, one designed to last throughout your St. Patrick's Day party.

Someone is the "Leprechaun" and secretly has a gold coin. The others in the group must guess who has the coin. If they guess wrong, they have to take a dab. If they guess right, the Leprechaun takes a dab.
Here, Leprechaun…
This is one of the best St. Patrick's Day games for stoners, because it's bound to have you busting up laughing. And you don't need anything special to play.

Everyone sits in a circle, and go around saying "Here, Leprechaun" to the person on your left.
Continue this until someone decides to say, "There he is" to which the player on the right must respond "Leprechaun here", and then the game continues in the opposite direction with everyone saying "Leprechaun here" until someone says "There he is" again.

Whenever someone messes up, they have to take a bong rip.

Lucky
This is another one of the St. Patrick's Day games for stoners that lasts throughout the party. The only rule is you must add "Lucky" to anyone's name when you speak to them. For example, instead of saying, "Mark, can you hand me the dab tool?" you would say, "Lucky Mark, can you hand me the dab tool?" 

It sounds easy, but it's also easy to forget. And each time you forget, you have to take a bong rip.
Stoner Jenga
So, this may not be a St. Patrick's Day exclusive, but it's a great game to include at any party or gathering where everyone plans to get super baked.

Buy a Jenga set, and write a different rule on each block. Rules like 'take a ½ gram dab', 'take two bong rips', or 'smoke a whole joint in one go' work particularly well. You can get as crazy or as lowkey with it as you want. The more you play, the more stoned you'll get, and the harder it will be to play the game. Fun times.


Chance
For this game, you'll need one die and six different dabs of varying sizes, ranging from tiny all the way up to ridiculous, like two grams. Each dab corresponds to a different number on the die. The players roll the die, and then have to dab whichever dab they're assigned.
Get Your Party On
Are you planning a St. Patrick's Day party? Be sure to check out this post for help with the planning!

Need more St. Patrick's Day party ideas? Here are ten of them.
---
Disclaimer: Marijuana has intoxicating effects and may be habit-forming. Smoking is hazardous to your health. There may be health risks associated with consumption of Marijuana. Marijuana, in any form, should not be used by individuals that are pregnant or breastfeeding. Marijuana is intended for use only by adults 21 and older. Keep out of reach of children. Marijuana can impair concentration, coordination, and judgment. Do not operate a vehicle or machinery under the influence of this drug. This product may be unlawful outside of Washington State.