You're a stoner, through and through.

You smoke every chance you get. Cannabis is your passion and it's a way of life. The only difficult part is paying for it all. It's money well-spent, sure, but that cash can be hard to come by at times.

You've got a keen eye (and sophisticated palate) and you always share your latest dispensary haul with the Instagram family. You let them know what you've been smoking on, and you share pictures of your newest glass pieces.

And people seem to like you and your page. You pride yourself on taking quality images that stand out on the feed, and people you don't know have started following you.

Now and then, it occurs to you that you could likely make some money off of this because you're damn good at what you're doing.

Well, actually, you can. 

What is a Cannabis Influencer?
Before we can dive into how to become a cannabis influencer, let's take a look at what a cannabis influencer actually does.

A cannabis influencer excels in the cannabis niche and develops a strong following. They build and nurture this following and influence cannabis product sales based on their experience, industry authority, community position, and relationship with their followers.

Understanding what an influencer does will help you on your path to successfully becoming a cannabis influencer.

Let's break it down further.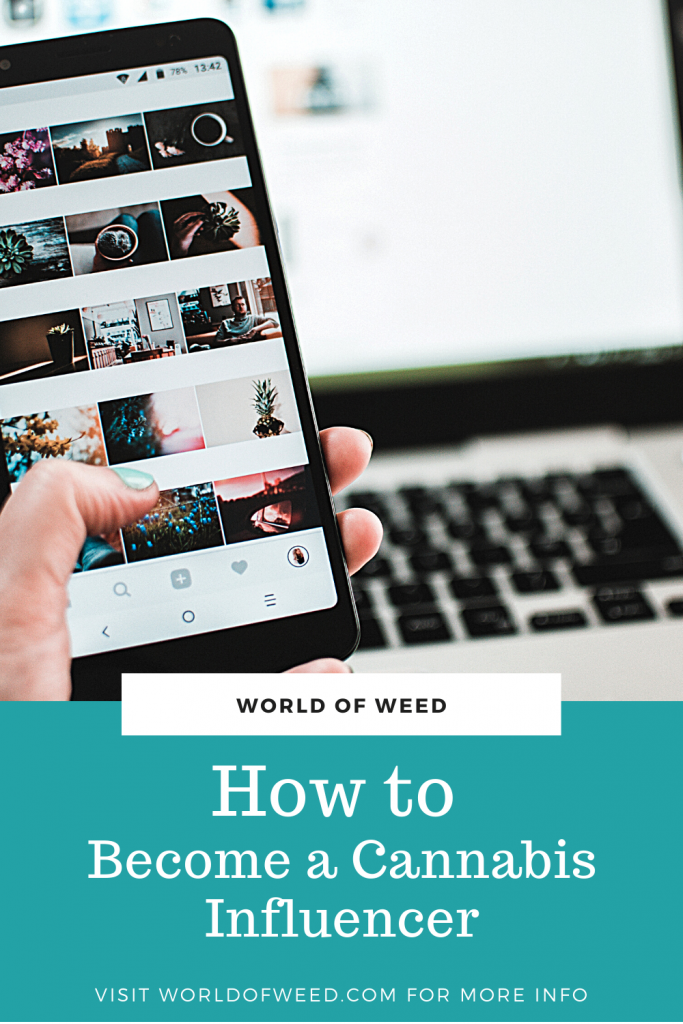 How to Become a Cannabis Influencer
Gain Cannabis Knowledge
To gain cannabis expertise, you must learn about all aspects of the subject. You should understand the basic science behind cannabis and how it works, and the different terpenes and cannabinoids that affect a product and give it its unique effects.

Do you know whether it's indica or sativa that is more likely to bring on negative effects like paranoia and anxiety? What about the pros and cons of popular CBD products? You need to know both new trends and classic products.

Taking online cannabis courses will help you learn from industry experts. Attending cannabis conventions and seminars will keep you up-to-date in the niche. Pay attention to the newest research and technology coming out as well.

Reading blogs (such as this one) written by cannabis industry experts and experienced influencers will build your knowledge and help you learn effective ways to showcase what you know.

Choose Your Cannabis Niche
While you want overall cannabis knowledge, choose the aspect of the subject that interests you the most. Then, focus your influencing efforts there.

If you want to promote or sell cannabis products, it may seem as though you would make the most by selling a wide range of cannabis products. However, if you narrow your focus onto one thing, like growing, CBD, apparel, or strain reviews, then people will view you as the go-to person for that particular topic.

You want to know all there is to know about your niche. You need to keep up on the news coming out in this area, to engage and draw people in with cutting-edge facts and content they won't get from other cannabis influencers. 

Develop Your Platform(s)
How do you plan to reach your followers? You need to cultivate a strong social media presence.

This doesn't mean just creating an Instagram page and following a ton of people. You need to treat your cannabis influencing like the business that it is. Sell yourself first, and then sell the products or services.

To become a cannabis influencer, you need to make yourself seen, helpful, engaging, active, approachable, consistent, and available. Your content should reflect what your audience wants, rather than just sharing things you find cute. Use your social listening skills to give your audience the content they want to see.

Brand yourself and stay consistent. This means using the same styles, designs, colors, and content throughout your various platforms.

Resist the urge to follow everyone back or to add everyone you find the least bit interesting. Instead, figure out your target audience and then follow people from that demographic. Quality means more than quantity.

Make sure your content is shareable and interesting. Encourage your followers to share your product reviews, smoking videos, and cannabis photos.

Utilize hashtags effectively. Hashtags are designed to help categorize content, not be an extra space for funny sentences.

Hashtags should:

Describe your content (#washingtoncannabis)
State your niche (#cannabis #cannabislife)
Promote your brand (#brandname)
Address your community (#cannabiscommunity)
These hashtags make your content visible to more than just your followers. Make sure your content is going to be placed in front of your target audience.

Regardless of whether you're using Instagram, Snapchat, Twitter, YouTube, or another social media platform, mix up your content with product pictures, surprising news, interesting facts, fun videos, and more. Don't forget to toss in some behind-the-scenes and real-life tidbits every now and then to connect with your followers and humanize your brand. 

Be careful to not stretch yourself too thin, however. More platforms do not necessarily equate to more followers.

Each platform takes a lot of work to run effectively. Rather than trying to be everywhere at once, focus on one or two platforms, unless you are able to outsource. You want to be able to post daily and to stay active in the cannabis community.

Cultivating a targeted following will help develop your authority in the cannabis niche you have chosen. 

Create a Website with a Blog
To be a successful cannabis influencer, you will need your own website. Try to avoid to free sites for your professional work.

Create a professional website where visitors can find you and your work.

Blogging takes a lot of time and effort, but it's absolutely worth it to add a regularly updated blog to your website.

Cannabis lifestyle bloggers give their target audience something interesting and useful to read, without making them feel like they're being sold to. This also makes your content more shareable, so people can link back to your website.

You can also add external links from your blog that lead to expert sites, and then some that strategically link back to your own website. If writing or SEO (search engine optimization) is not your forte, then you may want to hire someone to do this for you.

Find Your Unique Perspective
Set yourself apart from other cannabis influencers. You want to do what works for others, but you also want to stand apart and make your brand unique. Tap into your creativity and find ways to set yourself apart from the rest.

Promote Your Brand
Even though you may promote or sell products that come from other brands, as a cannabis influencer, you are your own brand. This means consistently promoting yourself. Develop your own brand voice, and stay true to your brand through your content.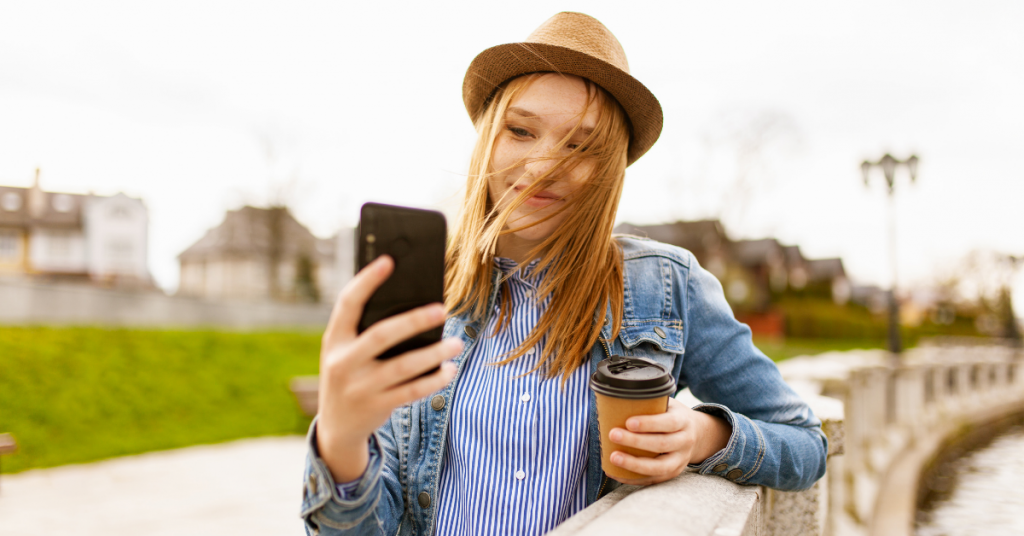 Start as a Cannabis Influencer
Cannabis brands want to send you free products for review and more. Here's how you become the cannabis influencer they are looking for.

1. Post about the cannabis products you buy
Start out by using the cannabis products you already have and doing what you've already been doing. When you post a video of you hitting the bong on Instagram, tag the cannabis brand you're smoking, the shop where you got the piece, and the dispensary where you bought the flower.

Whenever you post a selfie on your Instagram Story in some stoner apparel, give the clothing brand a shoutout.

Brands send products to people they know are going to post about them. If you already regularly mention or tag a specific brand when you post photos or videos of their product, they are more likely to send you additional products for review.

If you don't already smoke or own products from cannabis brands you want products from, remedy that by concentrating on picking up products from brands you want to work with. Stop in at your favorite Tacoma dispensary and ask about the new brands or products. Buy them, and then post a review about the products and brands on your social media and your website blog.

This shows the brands you want to work with that you are actually interested in their products and aren't just trying to score free stuff.

2. Record yourself using the products
It's not that helpful to just have a photo of that new flower you bought, because people could probably go searching for an even better photo of that same product.

Use it.

Brands want to see that you know how to use their product and your followers care more about how the product makes them feel than just what it looks like.

They want to know that the brand lives up to the hype, and that the products are fun to smoke. They need to see more than the fact you bought some flower you heard was good.
3. Maintain deadlines and stay professional
When a brand sends you products to review and post about, make sure you deliver on that within two weeks at the most. After two weeks, the brand will assume you are unreliable and they will not send you more products.

If you are still in the beginning stages of becoming a cannabis influencer, don't just post about products everyone else is already talking about. Stay abreast of new products and new cannabis trends.

The most important thing to remember when becoming a cannabis influencer is to maintain authenticity and to be yourself. Creativity and authenticity will always take you far, regardless of whether your audience is 3,000 or 30,000 people.

Start Cannabis Influencing Today
There is no better time to become a cannabis influencer than in 2021. Now that you know how the steps to take to become a cannabis influencer, it's time to start building your brand and stocking up on products to review.

Check out our menu to find what to smoke next! 
---
Disclaimer: Marijuana has intoxicating effects and may be habit-forming. Smoking is hazardous to your health. There may be health risks associated with consumption of Marijuana. Marijuana, in any form, should not be used by individuals that are pregnant or breastfeeding. Marijuana is intended for use only by adults 21 and older. Keep out of reach of children. Marijuana can impair concentration, coordination, and judgment. Do not operate a vehicle or machinery under the influence of this drug. This product may be unlawful outside of Washington State.