Can you believe it's already April 20th?? As the cannabis lover's favorite time of the year, 4/20 is finally here. With this stoner holiday comes the biggest shopping day of the year for cannabis-related products. This year, we're still feeling some stress from 2020 and definitely need to exhale that now that it's 4/20.

We have deals every day, but today we're doing something big. Get ready to stock up and smoke up, because today is 4/20 and we've got the 4/20 deals you've been waiting for!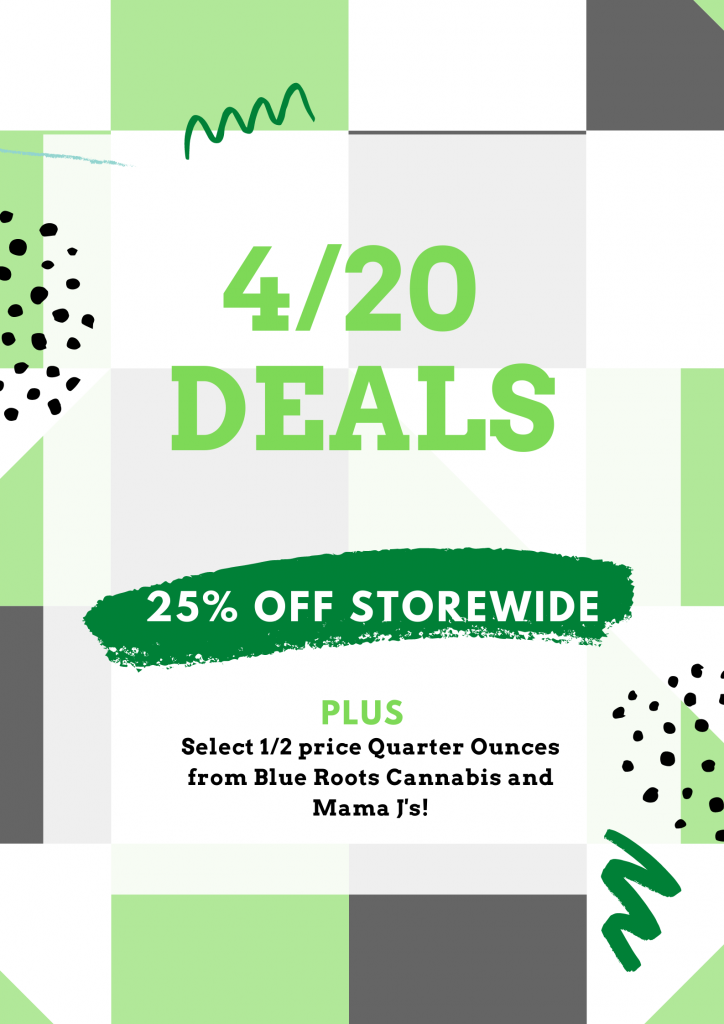 Check out our Blue Roots Cannabis products here.

Browse Mama J's selections here.
---
Disclaimer: Marijuana has intoxicating effects and may be habit-forming. Smoking is hazardous to your health. There may be health risks associated with consumption of Marijuana. Marijuana, in any form, should not be used by individuals that are pregnant or breastfeeding. Marijuana is intended for use only by adults 21 and older. Keep out of reach of children. Marijuana can impair concentration, coordination, and judgment. Do not operate a vehicle or machinery under the influence of this drug. This product may be unlawful outside of Washington State.