You're tired.
You work tons of hours each week, and sometimes you don't have enough time to brew a pot of coffee or grab an energy drink.
Maybe you don't even like those things. Coffee IS pretty harsh on the stomach. Caffeine gives people the jitters, and can make anxiety worse.
Fortunately, there are plenty of cannabis strains that give you that pick-me-up you need to get the day started.
This can be a life-changing realization for those who are prone to daytime lethargy, regardless of if it's a result of a mental health issue, genetics, another disorder, or just plain ol' working too much.
Regardless of what the cause, just getting out of bed in the morning can be a hurdle for a lot of people.
These seven high-energy strains are better than coffee, and they'll give you the push you need on those rough mornings.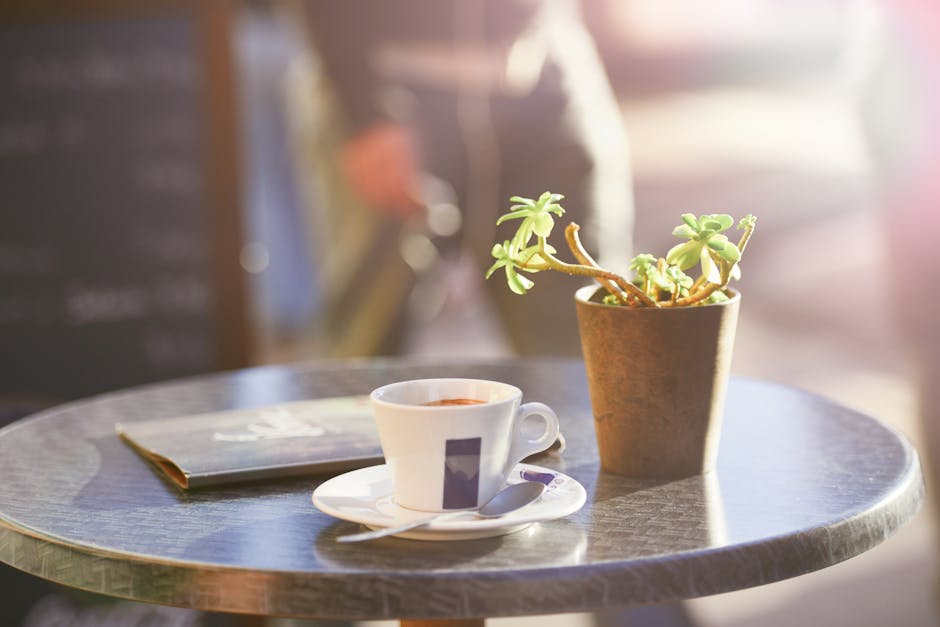 This sativa-dominant hybrid is a cross between Super Silver Haze x Lemon Skunk, and it has a THC of 20.5%. Because of its incredibly energizing and clear-headed effects, Super Silver Lemon Haze is one strain that gives coffee a run for its money.
It smells just like you'd assume it would, with some pine-y undertones. The skunky, citrus aroma is strong enough to be smelled from clear across the room. It tastes almost tropical, though, with some subtle spicy notes.
We've got this available for:
$10 for 1g
$30 for 3.5g
$115 for 4g
*** Bondi is going to be visiting our store today from 4pm to 8pm, so be sure to stop by and try some of this intensely energizing (and delicious!) strain. ***
Dat Cookie Dough gives you all the deliciousness of cookie dough, but without all the calories!
This sativa-dominant hybrid comes from OG Kush x Durban Poison, and it has a THC level of 25.3%. Take a couple hits of this, and you'll be ready to jump out of bed and start your day off right.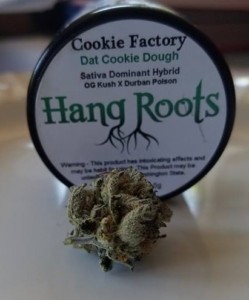 The buds of Dat Cookie Dough are full and rich, with soft crystals offsetting its amber coloration, with a sweet and almost minty aroma. It tastes as sweet as it sounds, balanced out by savory notes of mint and orange.
Make sure you have a sweet day by stopping by and picking some up for yourself! We've got it available for $14 for 1g and $40 for 3.5g.
3. Durban Poison – Honu
Whether you prefer the flower or the concentrate, Durban Poison is sure to wake you up and provide seemingly endless amounts of energy. It's sweet and spicy in both flavor and aroma, and has THC levels that go on up to 24%.
Take a couple hits, and you'll find yourself enjoying all the energy, engagement, and creativity this sativa-dominant hybrid produces.
Want to try some for yourself? We've got an oil cartridge by Honu (THC level 56.8%) for just $25 for half a gram.
4. Green Crack – Creekside Cannabis
Despite its name, this strain is actually pure cannabis. When it comes to finding an energetic strain to help you get up and get your day started, few of them compare to Green Crack's hyperfocus, invigorating cerebral high, and sharp energy.
With a THC level of 24.3%, this strain has a tangy, fruity flavor that tastes remarkably like mango. It's the perfect choice for those fighting depression, stress, or daytime fatigue. It's an incredibly strong sativa-dominant hybrid, though, so it's not recommended for new smokers.
Ditch the coffee, and come grab some Green Crack for:
$14 for 1g
$40 for 3.5g
$150 for 14g
5. Hawaiian Diesel – Creekside Cannabis
A sativa-dominant hybrid with a powerful THC content of 26.86%, Hawaiian Diesel is perfect for those slow mornings.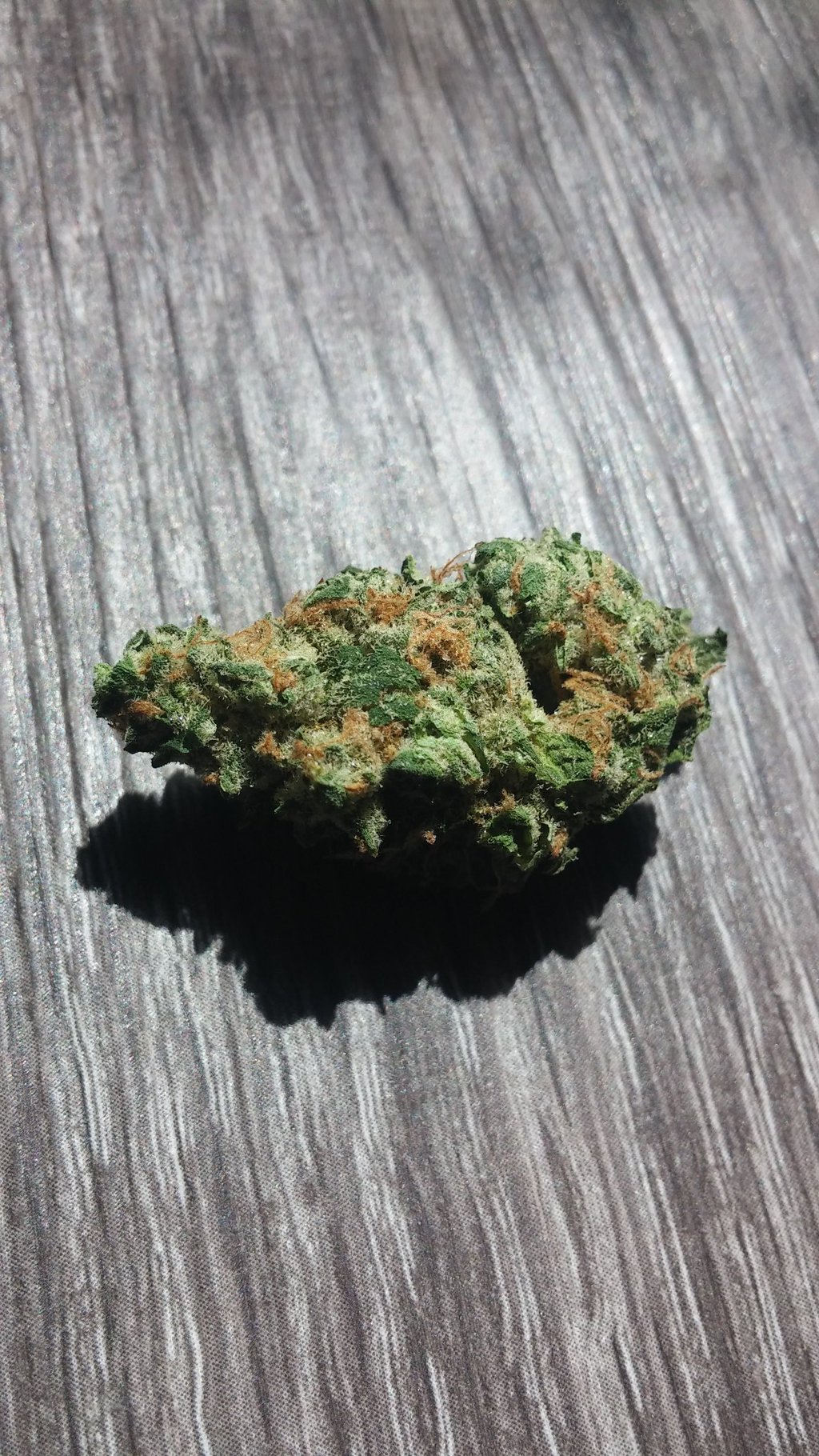 It's got a phenomenal aroma of citrus-pine, with a sweet, tropical taste that lingers in your mouth well after you've taken your last hit. Take a hit, and you'll notice the effects right away – a strong cerebral high that gives you plenty of energy, with a calming body high. Despite that body high, this is one strain that will have you up and moving around in no time at all!
We've got this strain available for
$14 for 1g
$40 for 3.5g
$10 for 2-pk of pre-rolls
6. Super Silver Haze – Omega Concentrates
A sativa-dominant hybrid with a THC level of 20% – 23%, Super Silver Haze is a high-energy strain you're not going to want to miss.
It's got a savory citrus aroma that carries strong notes of a fresh piney-earthiness, and it tastes just as great. It's pretty potent and definitely packs a high-energy punch, so it may be a bit too much for newer cannabis users.
It's a pretty potent strain that definitely packs a punch, which makes it a bit too much for new cannabis users. (But, then again, everyone is different.) It's best to be cautious, though, because too much Super Silver Haze can cause some pretty bad paranoia.
We've got this one available as shatter by Omega (74.2% THC) for just $30 for 1g.
7. XJ-13 – Oleum Labs
XJ-13 is a sativa-dominant hybrid that is absolutely delicious and supercharged with energy. It's got a great citrus-tropical aroma and tastes just as amazing as it smells.
This one will have you up and enjoying your day after just a couple of hits, and we've got it available in a cartridge (97.1% THC) for just $45 for .5g.
What are YOUR go-to strains when you need a burst of energy? Let us know in the comments below, and don't forget to share this post with your friends!
Disclaimer: Marijuana has intoxicating effects and may be habit-forming. Smoking is hazardous to your health. There may be health risks associated with consumption of Marijuana. Marijuana, in any form, should not be used by individuals that are pregnant or breastfeeding. Marijuana is intended for use only by adults 21 and older. Keep out of reach of children. Marijuana can impair concentration, coordination, and judgment. Do not operate a vehicle or machinery under the influence of this drug. This product may be unlawful outside of Washington State.