Whether you've just started vaping on THC oil carts, or you've been vaping for awhile, if you're in the cannabis community you've likely heard of Pax by now.
With its sleek product and packaging design, Pax stands out on the shelves and has been referred to as the "Apple of cannabis." Since their 2012 debut, Pax brands have come out with several different variations of their vape, making each one as hassle-free, leak-free, and cough-free as possible. Not to mention discreet as possible, more so even than the best vape carts.
About the width of a pen, and pocket-size, the convenience of Pax Era devices has made them a huge success. In fact, it's basically life-changing. But, there aren't too many cannabis brands that carry Pax Era Pods, so here is your guide to the Avitas Pax Era Pods – six of the best Pax Era Pods in Washington.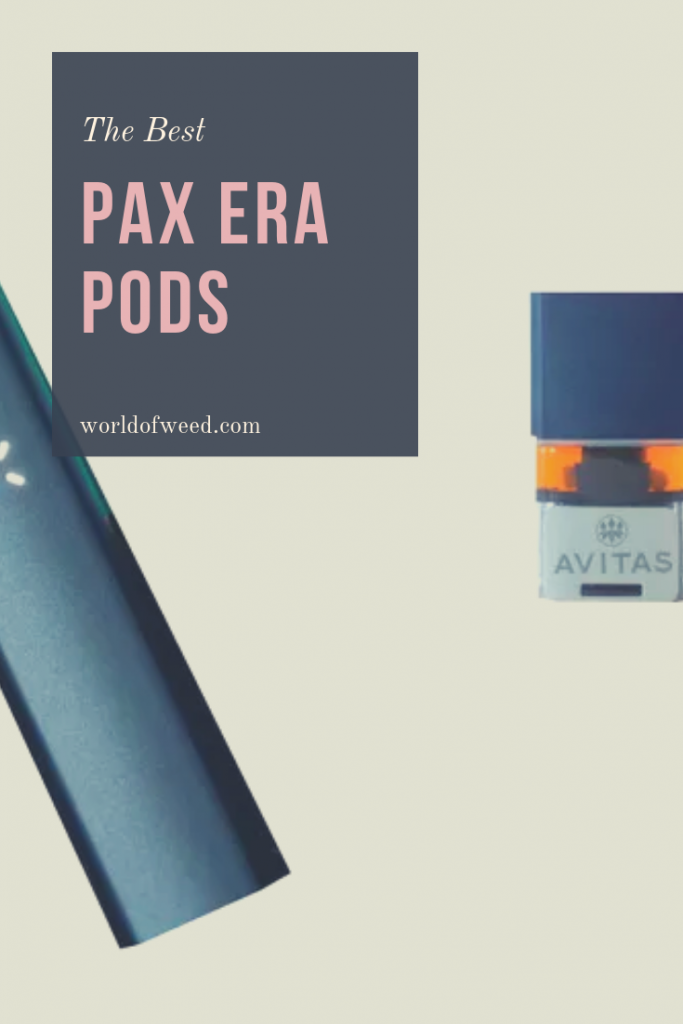 6 Best Pax Era Pods by Avitas
1. Dragon OG
Dragon OG is a powerful sativa hybrid bred by crossing OG Kush x Red Dragon. The result? A potent strain with a lasting, uplifting head high. Great for a social sesh or enjoying by yourself for a mood and productivity boost, the Avitas Dragon OG Pax Era Pods boast 68% THC and 0.51% CBD.
Dragon OG has a dank aroma, with some fruity and pine scents that complement the floral, piney flavors of the strain. Take a few hits, and you'll notice Dragon OG's high sets in right away, leaving you feeling buzzed before you've even fully exhaled. This is a great strain for conversations about space, aliens, and "what if" ideas.
Physically, this strain is relaxing but also energizing at the same time. More of a motivator and enhancer than an energy-booster, this strain is a great for seshing with friends or staying productive. It makes everything far more fun — a true sativa hybrid.
2. Durban
Durban is a true sativa strain with potent psychoactivity that makes this an unforgettable strain. It's bold and sticky flower is well adapted to premium oil, and the Avitas Durb Pax Era Pods boast a THC content of 66% and a CBD content of 0.14%.
This strain is a pungently skunky one that gives off a thick, licorice-scented smoke that tastes like sweet pine. Take a hit or two, and the focused, mentally-clearing high will hit right away. This is an energizing, buzzy strain that can cause some users' minds to start racing. The epitome of a Wake and Bake strain, the high of Durban tends to last a couple hours.
3. God's Gift
A Pax Era Pod filled with premium C02 oil. The Pax Era Pods provide an ultra-convenient and discreet way to enjoy Cannabis straight out of the box. Pax Era device is required for use. God's Gift is a cross of Granddaddy Purple and OG Kush with a strong berry scent and citrus tones. This heavy indica-dominant strain is perfect before lying down for a nap or the end of the night. The Avitas God's Gift Pax Era Pods contain a THC content of 65% and a CBD content of 0.19% — so get ready to get faded.
4. Gorilla Glue #4
Gorilla Glue #4 (aka GG #4) is a sativa hybrid that's famous for its high THC content. This multiple-award-winning strain is a powerful one, with the Avitas Gorilla Glue #4 Pax Era Pods offering 62% THC and 0.1% CBD. This popular strain is a cross between Sour Diesel x Chem's Sister x Sour Dubb x Chocolate Diesel.
This potent strain carries a strong diesel aroma with bold notes of coffee and rich chocolate undertones, though the flavor is more earthy and sweet. The exhale is full-bodied and smooth, and delicious every single hit.
Despite the sativa genetics and dominance, Gorilla Glue #4 is a chill, mello strain that will have you feeling more lit than expected. The body buzz is uplifting and energizing, while the mental high is a medicating one that leave you feeling glued to the couch and relaxed and euphoric as can be.
5. Green Crack
Talk about the quintessential Wake and Bake strain! Green Crack is a potent sativa, as the shocking name suggests. This strain was named by Snoop Dogg after he got to enjoy its super intense sativa effects, and was originally called "Green Cush."
This earthy and fruity strain is a cross between Skunk #1 x Afghani landrace, though its origins remain highly disputed. Either way, this strain offers an energetic, trippy high that makes this the perfect daytime strain. The Avitas Green Crack Pax Era Pods offer 62% THC and 27% CBD — so you're in for quite the ride!
6. Strawberry Fields
A Pax Era Pod filled with premium C02 oil. The Pax Era Pods provide an ultra-convenient and discreet way to enjoy Cannabis straight out of the box. Pax Era device is required for use. Strawberry Fields is a delicious cross of Strawberry Banana and Tangie. This indica-dominant strain creates a calming mind and body sensation. With a THC content of 69% and CBD content of 0.4%, the Avitas Strawberry Fields Pax Era Pods continue to lift your mood while your body melts.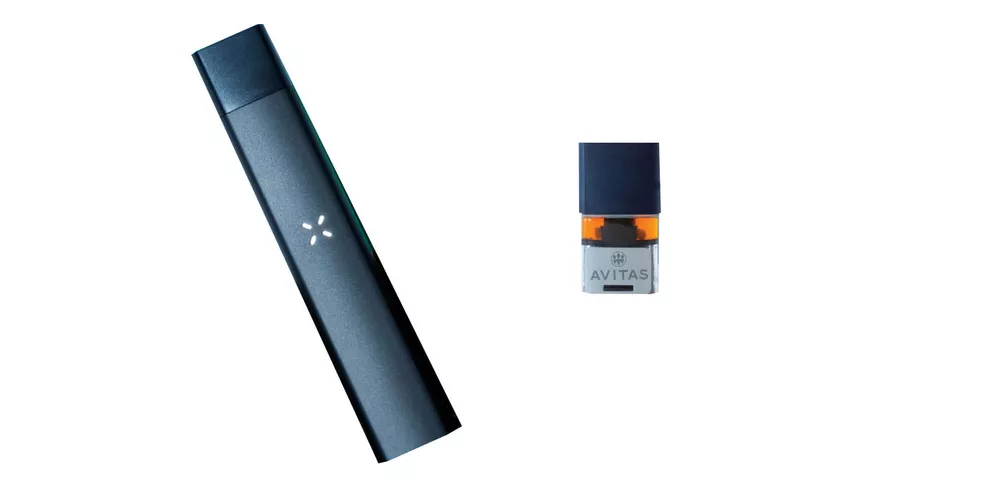 ---
Disclaimer: Marijuana has intoxicating effects and may be habit-forming. Smoking is hazardous to your health. There may be health risks associated with consumption of Marijuana. Marijuana, in any form, should not be used by individuals that are pregnant or breastfeeding. Marijuana is intended for use only by adults 21 and older. Keep out of reach of children. Marijuana can impair concentration, coordination, and judgment. Do not operate a vehicle or machinery under the influence of this drug. This product may be unlawful outside of Washington State