Weed is pretty famous for making things a million times funnier than they would normally be. These weed jokes are a testament to that. So, smoke a couple of bowls and get ready to laugh at these fifteen funniest weed jokes of all time.
15 Funniest Weed Jokes of All Time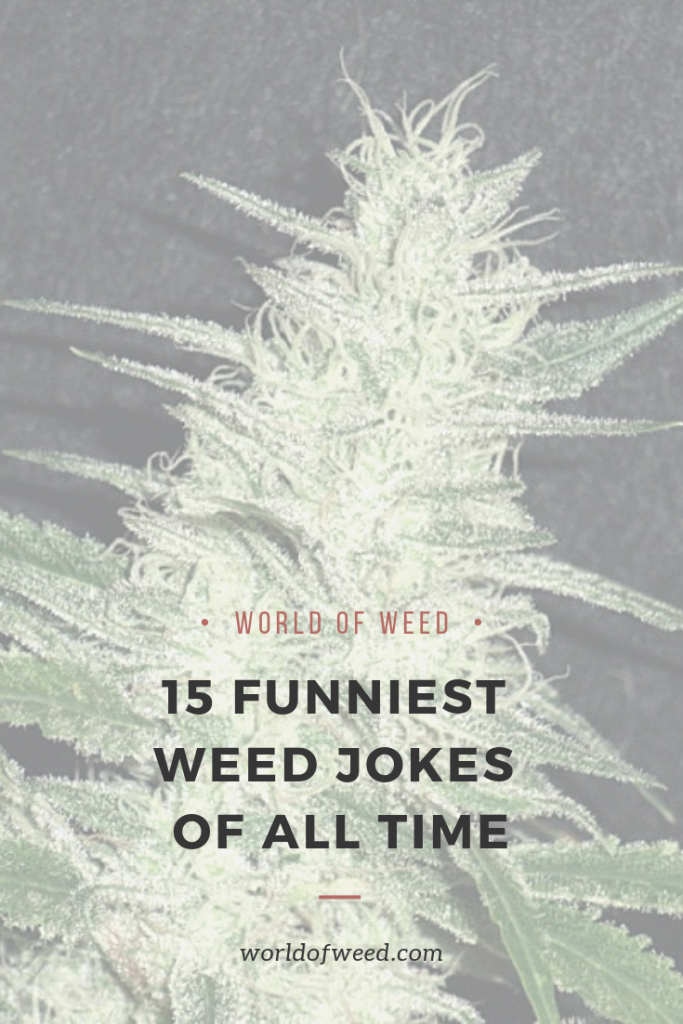 What do you call a stoner with two spliffs? Double-jointed
How do you know do you know someone's a true pothead? When their bongs get cleaned more often than their dishes!
A cop asks the guy, "How high are you?" The guy responded with, "No, officer. It's 'Hi, how are you.' "
Why is a roach clip called a 'roach clip'? Because 'pot-holder' was already taken.
What happens when you eat marijuana? You get a pot belly.
How do fish get stoned? From seaweed.
Why did the stoner plant Cheerios in the ground? He thought they were bagel seeds.
What do you call a person who remembers everything about Woodstock? A liar.
What do you call it when the blunt burns your shirt? A pothole.
How many stoners does it take to change a light bulb? Nah, man, they got lighters.
Why did the stoner cross the street? The dispensary was on the other side!
What do stoners do when they get lost? Turn down the music so they can see better.
What do you call a potato that smokes weed? A baked potato.
"You know, you can go to jail for weed."

"Wait, jail sells weed?!"
Did you hear about the stoners that robbed the dispensary? They cased the joint first.
What are your favorite weed jokes?
Share them with us down in the comments!
---
Disclaimer: Marijuana has intoxicating effects and may be habit-forming. Smoking is hazardous to your health. There may be health risks associated with consumption of Marijuana. Marijuana, in any form, should not be used by individuals that are pregnant or breastfeeding. Marijuana is intended for use only by adults 21 and older. Keep out of reach of children. Marijuana can impair concentration, coordination, and judgment. Do not operate a vehicle or machinery under the influence of this drug. This product may be unlawful outside of Washington State