Optimum Extracts:
As Clean As It Gets
When you're vaping extracts, you want to ensure you're only vaping on the cleanest oil possible. Optimum Extracts, established back in 2013, offers exactly that.
They offer 100% pure CO2 cannabis oil vape cartridges that are among top three best-selling pure vape cartridges on the market. Optimum Extracts has made a name for itself as a top brand in the cannabis industry, and a definite must-have.
Optimum Extracts is as clean, organic, and pure as it gets – – and we've got a whole bunch of their products waiting for you!
Optimum Extracts Products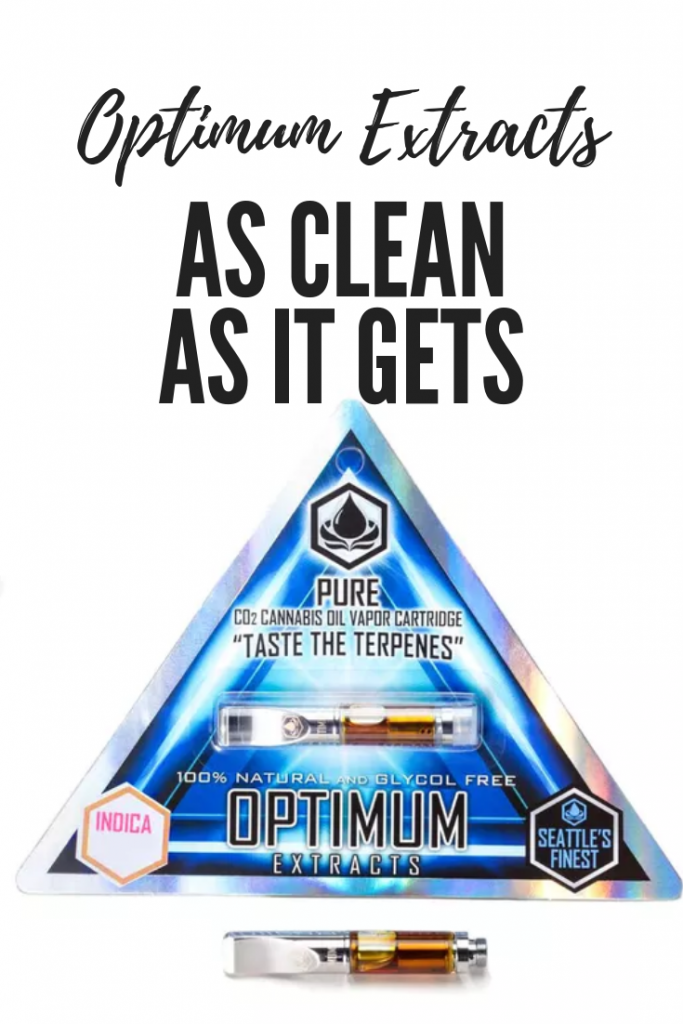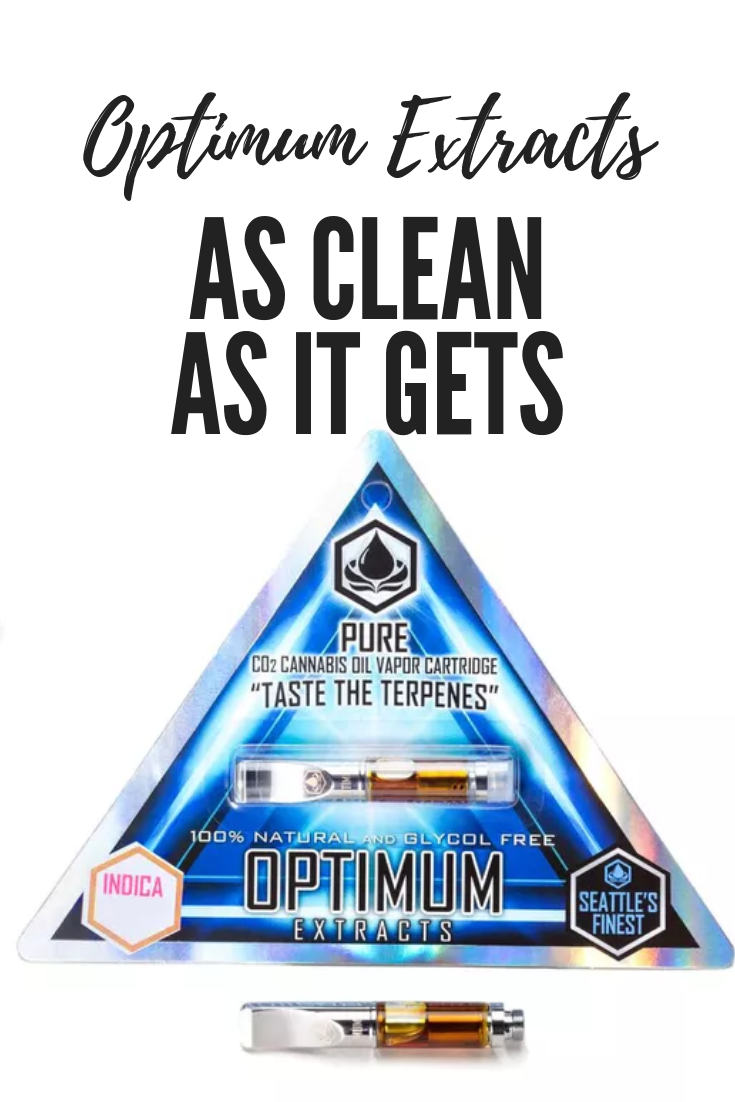 Cherry Pie Kush – (Indica) THC 48.90%
$29 (0.5g)
A bit different than the classic Cherry Pie, Cherry Pie Kush is a cross of Durban Poison, Granddaddy Purple and San Fernando Valley OG. Cherry Pie Kush is one of those strains that is every bit as delicious as the name suggests. It's sweet-earthy scent is accented by strong notes of sour citrus and sweet berry notes. Strong cherry flavors come through in both the aroma and the flavor, making this a highly savory strain.
Cherry Pie Kush starts out with strong euphoria and a giggly high, but then melts down into a strong, full-body sedation. With such a relaxing high, this one is best for evening enjoyment.
Cotton Candy – (Indica) THC 66.28% , CBD 0.12%
$39 (1g)
Named for the strain's fluffy appearance and candied aroma, Cotton Candy exhibits sweet flavors and floral-candy scents. This strain hits quickly, though softly, starting out with a tingly cerebral high that spreads a smile across your face and moves on down to a strong, sedative body high. This is a potent indica, and one that is best reserved for bedtime.
Guava Berry – (Hybrid) THC 78.48% , CBD 0.24%
$39 (1g)
This High Terpene Distillate is filled with an in-house terpene blend. Enjoy balanced effects and pungent flavors from Guava Berry! An uplifting head high, paired with a calming body high. This one is great for an afternoon pick-me-up, or to use throughout your day.
Honey Crisp – (Hybrid) THC 87.45% , CBD 0.24%
$39 (1g)
Sweet and herbally, the Honey Crisp extract from Optimum Extracts is a balanced hybrid that offers the relaxing effects of the indica genetics, coupled with the buzzing and uplifting effects from the sativa side.
Jack Herer – (Hybrid) THC 64.01% , CBD 0.77%
$29 (1g) – live resin
Jack Herer is a very popular strain due to its namesake and effects. This sativa is very cheerful and euphoric, with a lot of energy and creativity it is great for daytime use and social activities.
Kandy Kush – (Indica Hybrid) THC 65.94% , CBD 0.15%
$39 (1g)
Kandy Kush gives you sweet candy tastes and smells. This hybrid cross of OG Kush and Trainwreck will have you relaxed and very comfortable on your couch.
Orange Cookies – (Hybrid) THC 70.57% , CBD 0.18%
$39 (1g)
This strain is a cross of Orange Juice and Girl Scout Cookies. Orange Cookies provides an invigorating euphoria and body sensations that leave you at ease. Expect citrusy orange flavors.
Passion Fruit – (Sativa Hybrid) THC 87.45% , CBD 0.24%
$39 (1g)
Passion Fruit is a sativa-dominant hybrid with cerebral effects. Expect tropical and fruit flavors.
Pineapple Express – (Sativa) THC 68.45% , CBD 1.14%
$39 (1g)
Optimum Extracts doesn't produce anything but pure gold, so it's no surprise that this popular, potent strain is another hit. Pineapple Express holds strong fruity aromas of pineapple and mango, with strong undertones of pine and green apple. The flavors are a lot like the aromas, and every bit as potent. This strain is nowhere nearly as intense as the movie would have you believe, but it sure does carry a powerful buzz of its own. Take a few hits off this, and you'll be floating through the air in no time at all. Your body relaxes, but your mind is uplifted and productive. This is a great wake and bake strain!
Purple Lemon Haze – (Sativa Hybrid) THC 54.99% , CBD 2.93%
$29 (1g) – Live Resin
This sativa-leaning hybrid is the offspring of a Lemon Haze and Purple Kush cross. Expect sweet citrus and berry flavors paired with a boost of cerebral energy that you'll feel almost instantly.
Renegade Rx CBD – (High CBD) THC 37.24% , CBD 44.15%
$51 (1g)
This high CBD strain provides body-focused relief and mild psychoactivity. A great daytime strain when you need to give your body a break, but still want to maintain productivity. High-CBD cannabis products have proven to provide incredible relief for those who are combating a wide array of maladies. Whether you're looking for either body or mind relief, these products are both powerful and effective.
Shipwreck- (Hybrid) THC 67.95% , CBD 1.60%
$31 (1g)
Shipwreck is an uplifting strain that inspires a positive mindset. Great for daytime use and social outings!
Sour Blueberry- (Hybrid) THC 66.94% , CBD 0.09%
$39 (1g)
This sativa-leaning hybrid sparks creativity and cheerful experience. Sour Blueberry sparks invigorating cerebral sensations and has sour blueberry scents and flavors.
Sour Tsunami CBD – (High CBD) THC 9.64% , CBD 59%
$51 (1g)
Sour Tsunami provides noticeable full-body relief due to its high percentage of CBD. This high CBD strain tends to have lower levels of THC, so it produces mild psychoactivity. This strain helps put your mind at ease, leaving you calm and peaceful.
Strawberry – (Hybrid) THC 87.45% , CBD 0.24%
$39 (1g)
This fruity strain spark mental stimulation and promotes a full-body buzz.. A purely mental experience. Expect thought-provoking and introspective effects from these products. Perfect for people seeking inspiration or those looking to stimulate their imagination.
Pick up some Optimum Extracts for yourself – – and save time doing it – – with our

online menu

. Place your order online, and come pick it up in the shop. We'll have it waiting for you!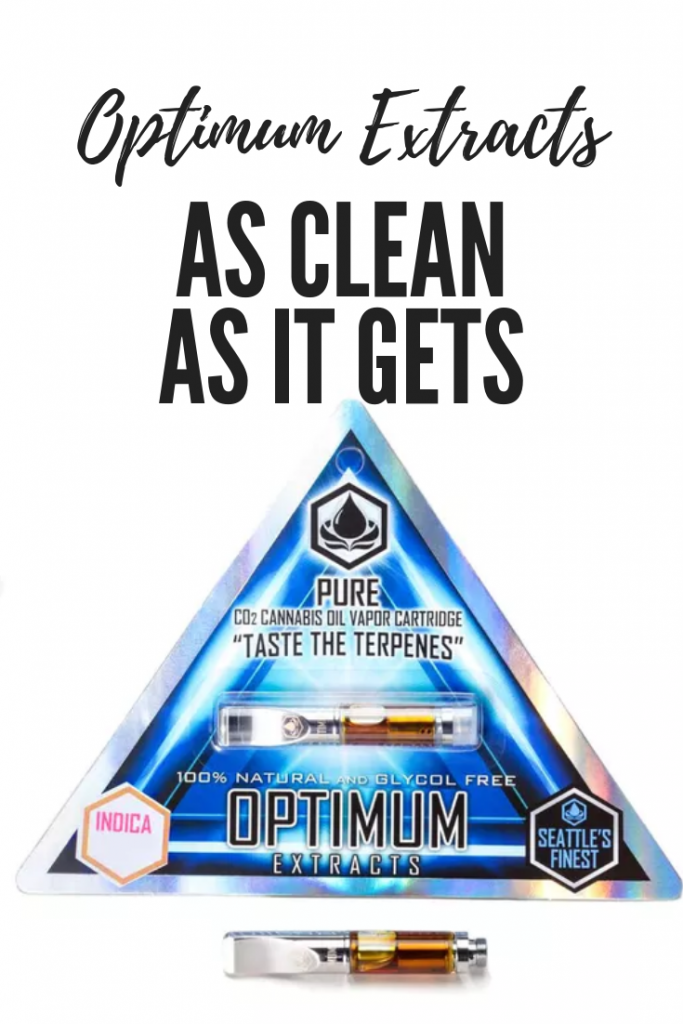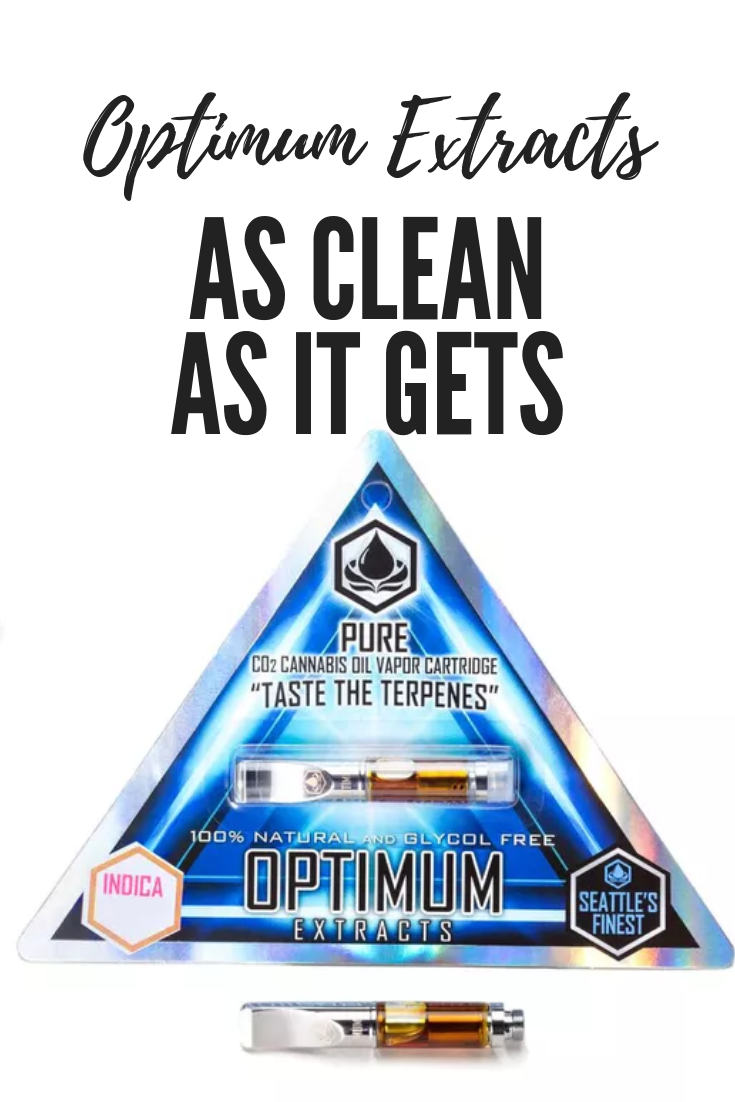 ---
Disclaimer: Marijuana has intoxicating effects and may be habit-forming. Smoking is hazardous to your health. There may be health risks associated with consumption of Marijuana. Marijuana, in any form, should not be used by individuals that are pregnant or breastfeeding. Marijuana is intended for use only by adults 21 and older. Keep out of reach of children. Marijuana can impair concentration, coordination, and judgment. Do not operate a vehicle or machinery under the influence of this drug. This product may be unlawful outside of Washington State.