Cannabis Infused Hot Chocolate
Now that the weather has turned to freezing, we've tested out a bunch of different ways to make cannabis infused hot chocolate and settled on this as the best method. 

There are many different ways to make hot chocolate, using either cocoa powder or chopped chocolate. This recipe uses both, bringing you into chocolate heaven with each sip.

It also uses a full dropper of cannabis tincture and whole milk. Cannabis isn't water-soluble, but it is naturally fat-soluble. The fattier the content of the base for your beverage (in this case, milk), the fuller the effect of the THC or CBD from the tincture.

Give it a try, and find a moment of relaxation during the hectic holiday season! Or, make this part of your morning routine to start the day off on the right foot.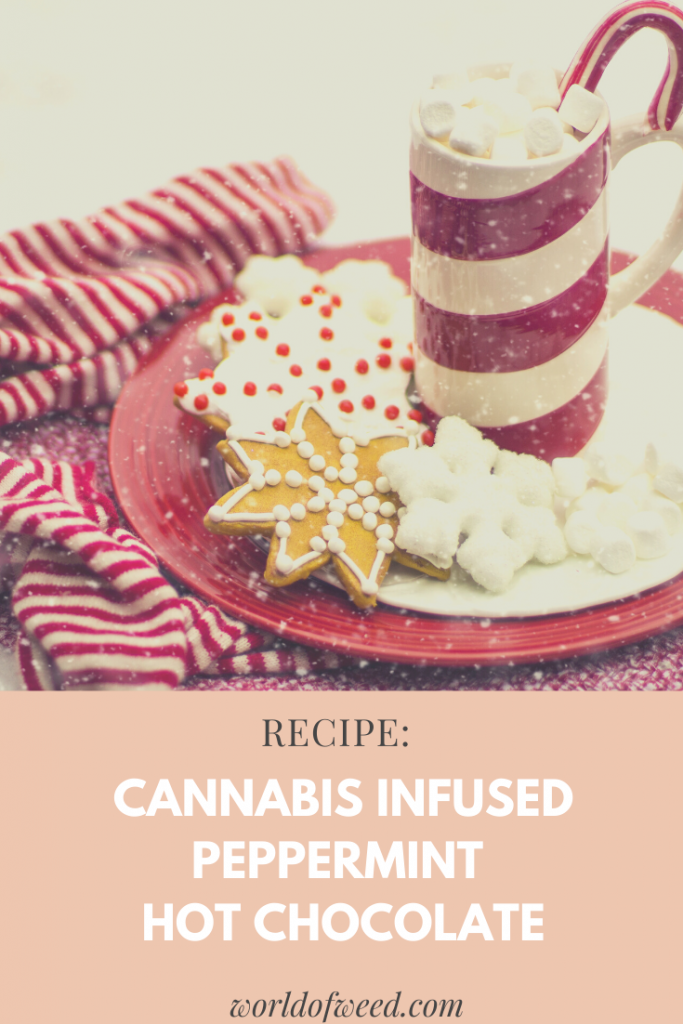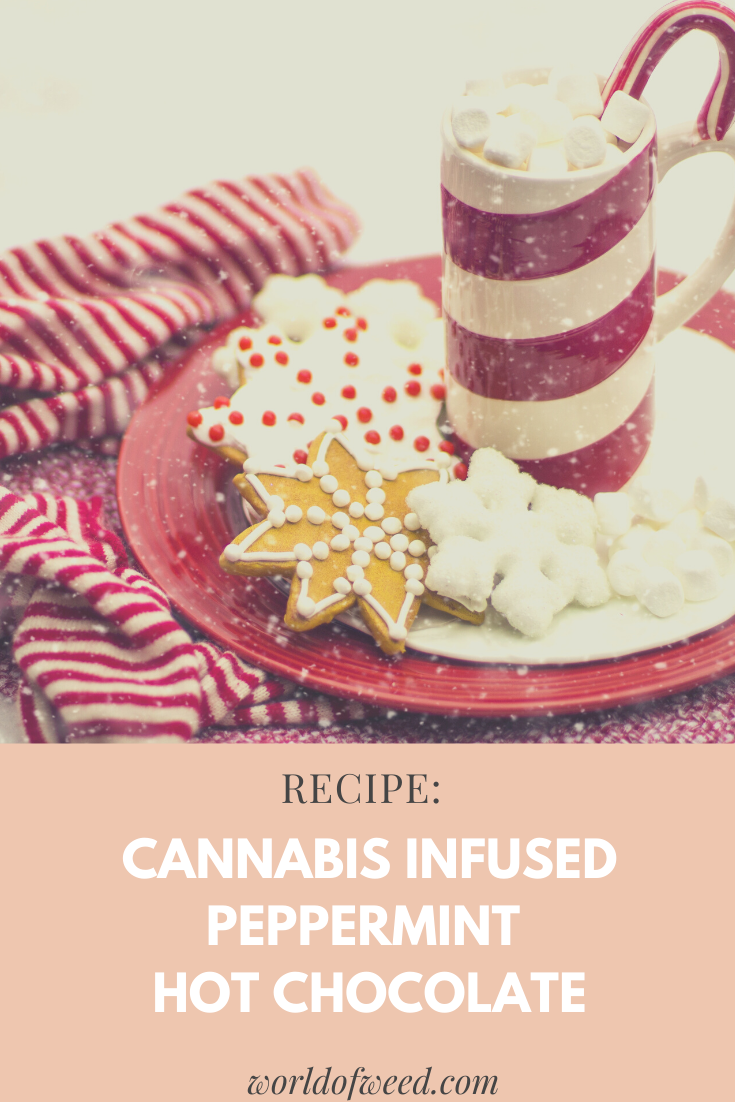 INGREDIENTS
4 tablespoons dark chocolate peppermint cocoa powder (we recommend Godiva)
1 cup whole milk
1 ounce dark chocolate, finely chopped (use edibles to make your drink extra strong)
1 full dropper cannabis tincture
Whipped cream
Peppermint marshmallows (optional)
DIRECTIONS
Bring 1 cup of whole milk to a boil in a saucepan. Stir in the cocoa powder until completely mixed. Turn heat down to a simmer. Whisk in chocolate and cannabis tincture, whisking frequently, until mixture is smooth and creamy with all the chocolate melted, about 5 -7 minutes. Pour into mug, and top with whipped cream and dust with cocoa powder – or top with whipped cream and peppermint marshmallows.
Give this cannabis infused hot chocolate recipe a try, and let us know how you liked it down in the comments!
---
Disclaimer: Marijuana has intoxicating effects and may be habit-forming. Smoking is hazardous to your health. There may be health risks associated with consumption of Marijuana. Marijuana, in any form, should not be used by individuals that are pregnant or breastfeeding. Marijuana is intended for use only by adults 21 and older. Keep out of reach of children. Marijuana can impair concentration, coordination, and judgment. Do not operate a vehicle or machinery under the influence of this drug. This product may be unlawful outside of Washington State.