Having a healthy morning routine is one thing the greatest leaders and entrepreneurs cite as a large contributor to success. But, they aren't the only people who can benefit from a healthy morning routine.

So can us stoners.
9 Steps to the Perfect Morning Routine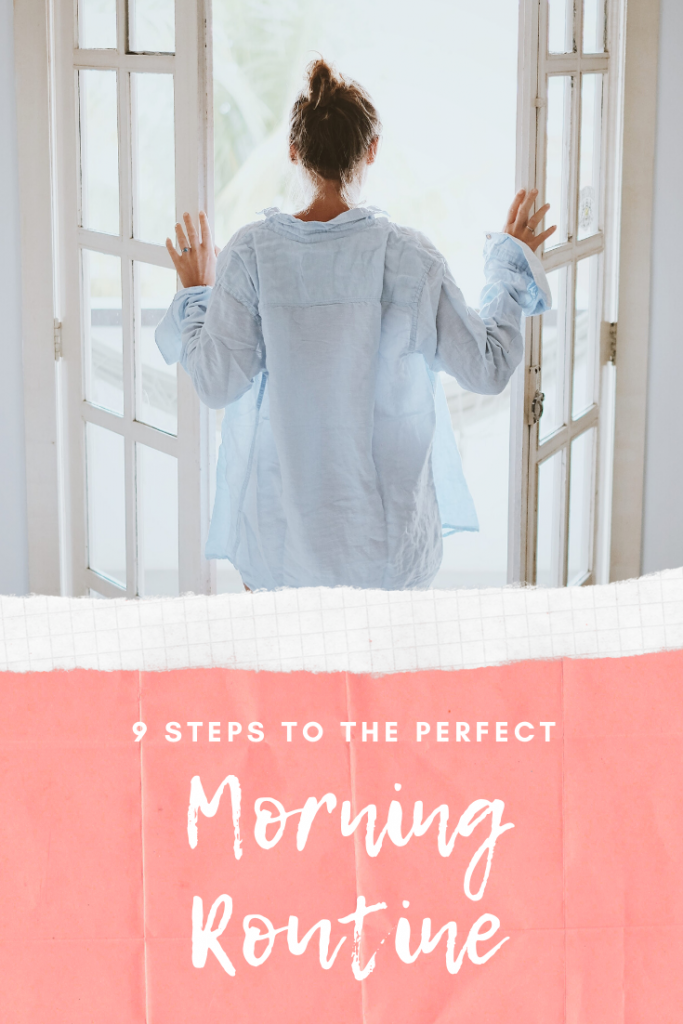 1. Tidy up the night before
Mornings can either be draining or energizing, which means they deserve time and special attention so you start your day off on the right foot. You want calm, care-free, and energizing mornings.

The solution?

Tidy up your living space the night before. This shouldn't take more than 10 minutes, but makes all the difference. Put away and organize things on the floor, coffee table, counters, and wherever else. Run a vacuum over the carpet or sweep the tiles. Finally, clean your bongs, rigs, or pipes that need attention.

Make this part of your evening routines for more productive mornings.
2. Drink a glass of water right after waking up
You've just been asleep for 8+ hours (we assume), which means you haven't had anything to drink in all that time. Your body is dehydrated and needs water.

Experts say 90 minutes after drinking cold water will boost your metabolism by 24% over their average metabolic rate. It also helps your body flush out toxins, keeps the brain functioning at optimal level (your brain is 75% water), and helps prevent overeating by filling up the stomach.

3. Put on upbeat music
You may want to create a morning playlist to dance around to as you're getting ready for the day. This is a great way to start the day off with good vibes.
4. Stretch
Do some morning stretches to loosen up your muscles and joints from a night of sleep. This helps get your blood moving and increases your flexibility and mobility. Look up some simple Yoga stretches for inspiration.
5. Wake and Bake
It's time for the best part of the morning — the baking part!

Now that you've cleaned your glass the night before, it's waiting for you to wake and bake. Load up a bowl of energizing sativa strains, light up, and inhale the green goodness that will give your coffee a real challenge.

Read our guide to the perfect Wake 'n' Bake.
6. Eat a hearty breakfast
A healthy breakfast combines protein, healthy fats, and some fiber-filled carbs.

Skip the sugar, instead looking for cereals with single digits for sugar, and unsweetened dairy products and sugary beverages.

Instead, opt for lean protein such as eggs, unsweetened dairy, poultry, and lean cuts of meat. Add vegetables to the eggs, or have a side of fruit. The fiber in produce will help you feel fuller, for longer.
Add some cannabis tincture to your morning beverage for an extra kick.
7. Take a hot shower
Even if you typically shower at night, try taking a quick rinse in the morning. Not only does that wash off any sweat from the night, but it's also calming. Water is known for its soothing effects, and a hot shower can provide relief to aches and pains, as well as help you feel refreshed, invigorated, and ready to tackle the day.

8. Take a walk or sit outside
Spend some time outside, sipping your morning coffee / tea and enjoying a nice blunt. There's nothing like crisp, fresh air and nature to start the day off right.
9. Plan your day
Taking the time to sit down and plan out your day — your work schedule, what meetings you may have, which errands you have to run, which friends you're planning a smoke sesh with – can greatly help set those things in motion and ensure everything runs smoothly.

Just take a moment to write down your daily tasks and any appointments you may have. Highlight or underline the most important things, and get started.
It may seem impossible, but you really can start your day off on a bright note. All it takes is finding the perfect morning routine for stoners like yourself.
And, we're happy to help!
---
Disclaimer: Marijuana has intoxicating effects and may be habit-forming. Smoking is hazardous to your health. There may be health risks associated with consumption of Marijuana. Marijuana, in any form, should not be used by individuals that are pregnant or breastfeeding. Marijuana is intended for use only by adults 21 and older. Keep out of reach of children. Marijuana can impair concentration, coordination, and judgment. Do not operate a vehicle or machinery under the influence of this drug. This product may be unlawful outside of Washington State.