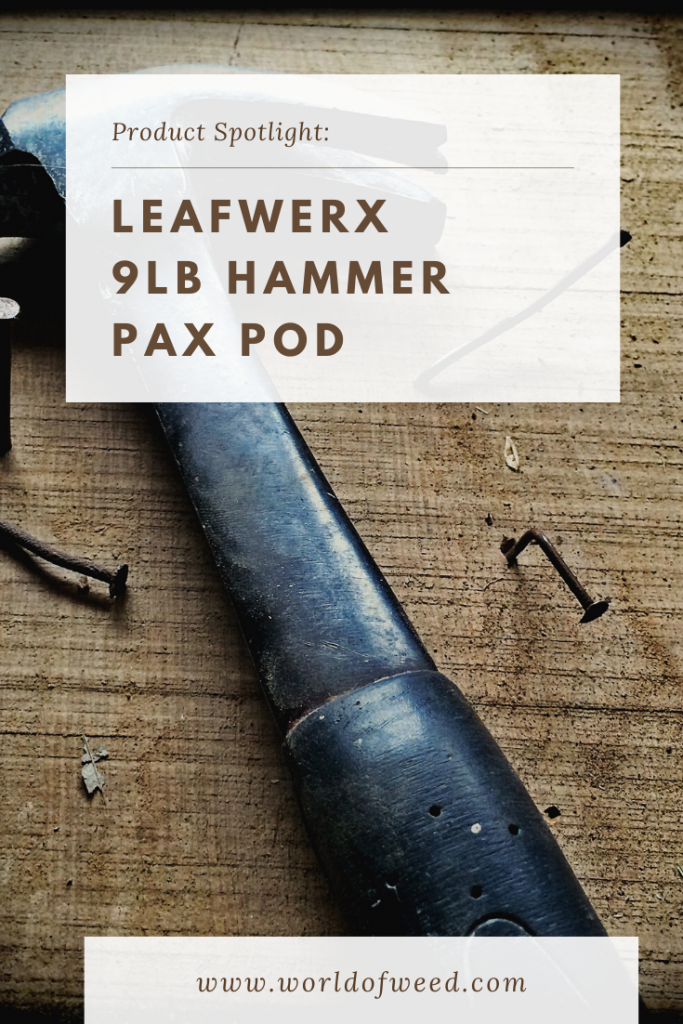 Whether you've been vaping for a long while or you're new to THC oil carts, if you're a stoner, you've very likely heard about Pax and the Pax Pod.

Thanks to its sleek packaging and product design, Pax products stand out on shelves and the brand has been called the "Apple of cannabis." Since their launch in 2012, Pax brands have come out with several variations of their vape, ensuring each and every one is as hassle-free, leak-free, and cough-free as possible. Not to mention as discreet as possible.

About the size and shape of a pen, Pax Era devices offer a convenience and discretion that has made them a huge success. For many cannabis users, the Pax Pod has been life-changing. We've talked in-depth about Avitas Pax Era Pods, but now it's time to take a look at the increasingly popular Leafwerx and one of their Pax Pods, 9lb Hammer. 

Leafwerx 9lb Hammer Pax Pod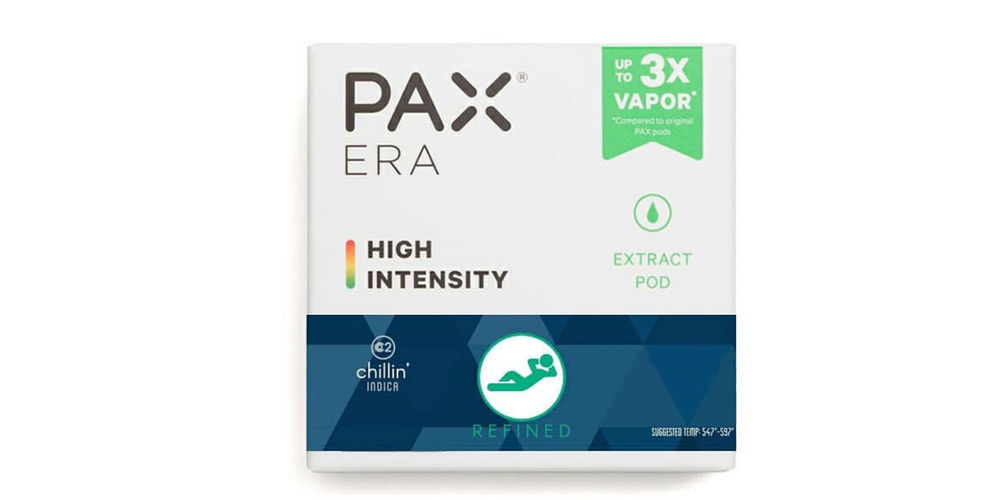 This Leafwerx Pax Pod is filled with premium CO2 oil. The Pax Era Pods provide an ultra-convenient and discreet way to enjoy cannabis straight from the box. A Pax Era device is required for use. Exclusive to Leafwerx, 9lb Hammer #6 has a deep and powerful high you won't soon forget.

The 9lb Hammer strain is an indica hybrid with a staggeringly high THC level that ranges from 67.92% – 71.92% on average, leaving you feeling like you got whacked in the head with a hammer. But, you know, in a good way.

Take a few puffs of your 9lb Hammer Pax Pod, and you'll immediately feel an uplifting, cerebral high that is somehow both stimulating and soothing at the same time. This is followed by a full-body relaxation that can either help you sleep or merely be a way to unwind after a particularly grueling day.

Strain-specific and terpy, this 9lb Hammer Pax Pod has a sweet grape scent with earthy undertones and a light taste of berry that intensifies on the exhale.

If you've had a long day, or just want to reach maximum relaxation levels, puff on this 9lb Hammer Pax Pod from Leafwerx.
---
Disclaimer: Marijuana has intoxicating effects and may be habit-forming. Smoking is hazardous to your health. There may be health risks associated with consumption of Marijuana. Marijuana, in any form, should not be used by individuals that are pregnant or breastfeeding. Marijuana is intended for use only by adults 21 and older. Keep out of reach of children. Marijuana can impair concentration, coordination, and judgment. Do not operate a vehicle or machinery under the influence of this drug. This product may be unlawful outside of Washington State.