10+ Best Mother's Day Gifts for Stoner Moms This Year
Because you love your mom. And your mom loves that dank. Boom. Simple as that.
Your mom's a queen. She deserves the best. And, with Mother's Day just a few days away, it's time to give her the best. Sure, you can't buy love – – but you can buy her the best weed in Washington, and that's basically the same thing. From Grape Ape to Blueberry Cookies, we've got all the best flowers and sweetest products for Mother's Day.
Here are eleven of the best Mother's Day gifts for stoner moms.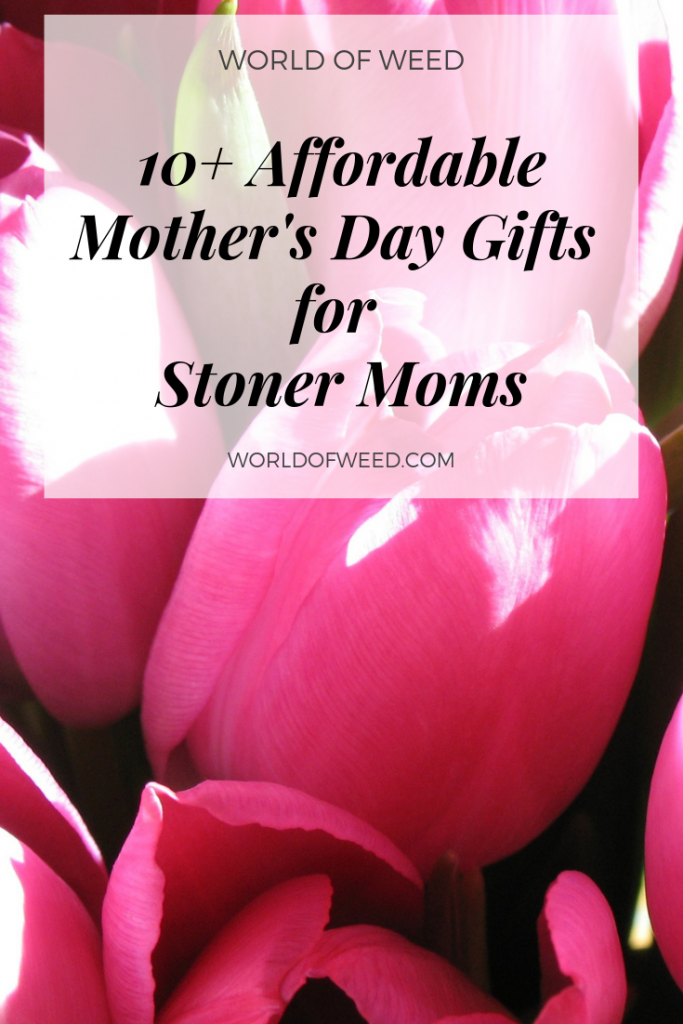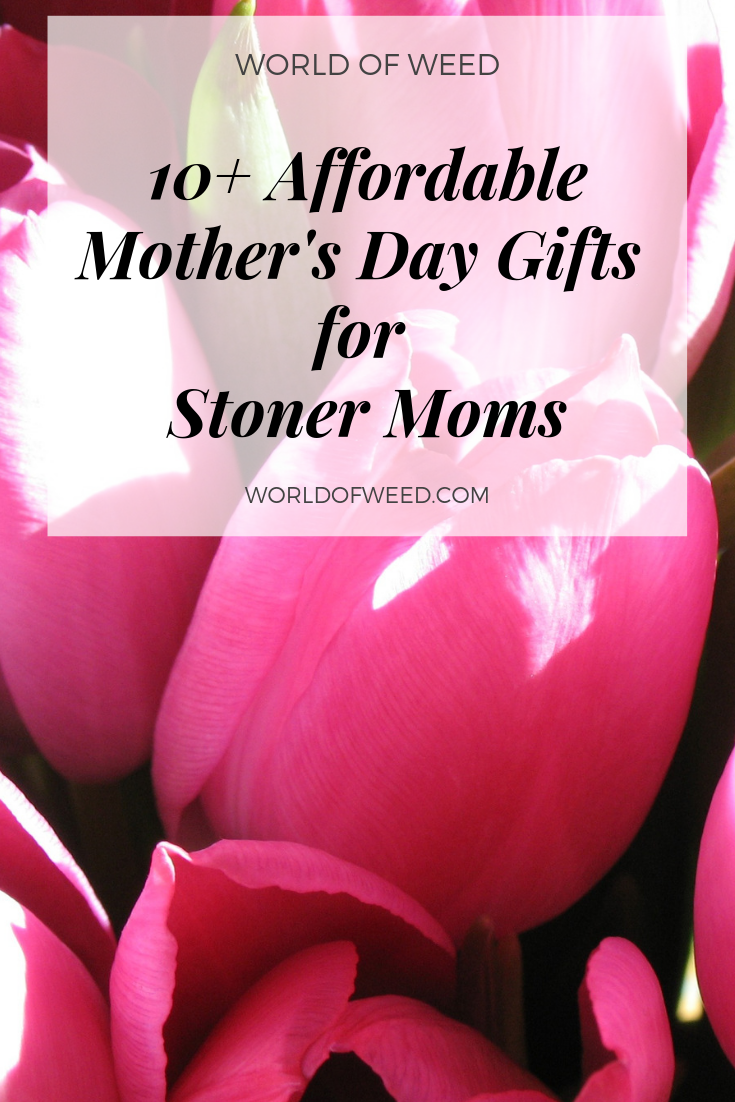 Flower
Grape Ape
Grape Ape is a rich indica that delivers on its fruity name with delicious grape flavor. Expect a profoundly mellow, relaxing experience that's perfect for unwinding at the end of a long day.
Super Silver Lemon Haze
Super Silver Lemon Haze is another potent sativa hybrid, born from the crossing of Lemon Skunk with Super Silver Haze. Named after the famous Bondi Beach in Australia, this strain is aptly named, as it gives your mom a way to relax and escape the stress of the day.
With a rich lemon aroma, the scent of this strain is sure to fill your Mom's home, adding an even more pleasant side to the strain. When she takes a hit, she'll get some dense smoke that carries a tart, yet still sweet lemon flavor to it — almost like lemon candy. The lemon isn't as sharp as most people would expect from the citrus-y aroma, but it still comes through in the sweet, zesty smoke.
Maui Wowie
Maui Wowie is a sativa that's so thickly frosted with trichomes, the nugs glitter like they're made of diamonds. Carrying aromas and flavors of citrus and pine, with notes of pineapple, the tropical Maui Wowie offers intense euphoria and an energizing, uplifting buzz that will bring on all the happiness your mom deserves. With a THC level of 25.14%, this energizing sativa will have your mom pairing some bud with her morning coffee for a great Wake and Bake.
Blackberry Dream
This sweet sativa hybrid was created from crossing Super Silver Haze with Kimbo Kush, and its complex effects offer a unique and potent high that is hard to find in other strains. This is a great choice for both veteran and novice stoner moms. With its aroma and flavor of sweet-tart berries and citrus, Blackberry Dream is a tasty strain Mom is sure to love receiving for Mother's Day.
Rainbow Cookies
Rainbow Cookies is a sweet sativa born from the crossing of Platinum Cookies and Sunset Sherbet, and a sister of the classic Gelato strain.
One of the sweetest marijuana strains available, Rainbow Cookies is incredibly sweet with flavors of sweet citrus and fresh berries, with strong notes of vanilla-nuttiness. Give your mom something as sweet as her this Mother's Day – – give her some Rainbow Cookies.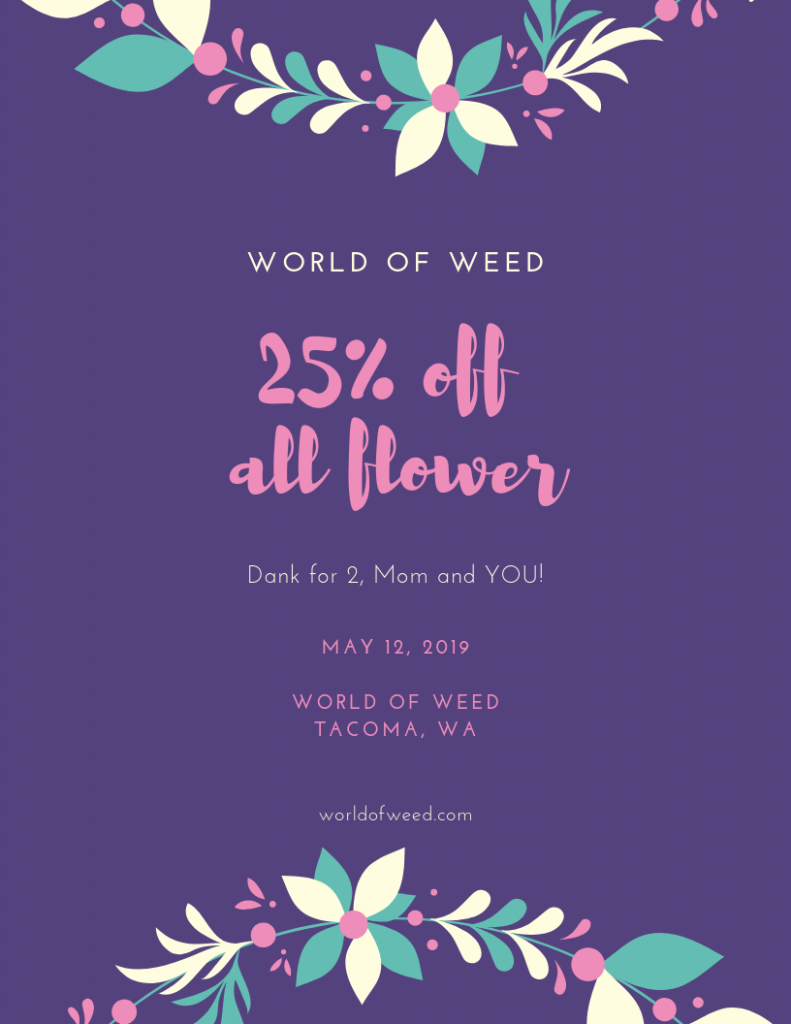 Concentrates
Black Diamond
Black Diamond is an exotic indica that's best used late at night because of its strong sedative properties. Your mom takes a dab of this? She'll be enjoying full-body relaxation and a blissful calm that will put her mind at ease. It's a true diamond in the rough – – just like Mom.
The Sweeties
The Sweeties is a powerhouse of an indica that produces relaxing body effects and strong feelings of blissful euphoria. Your mom can expect aromas and flavors that are as sweet as her.
Blueberry Cookies
Blueberry Cookies, a heavy indica, is frosty with dark buds and is a perfect nightcap, since it provides a sleepy, peaceful high.
Edibles
Hawaiian Mix Chews
These soft and chewy jelly gummy candies will help your mom stay medicated while also satisfying a sweet tooth. How can you beat that? Flavors are: Luscious Passion Fruit, Orange, and Guava.
Milk Chocolate (50 mg THC)
What Mother's Day would be complete without fancy chocolate? Well, this isn't just any ol' milk chocolate. This is infused chocolate of the highest quality.
Through sourcing the highest quality European chocolate and focusing on making extremely pure food grade extract Silica Phoenix have raised the bar on what marijuana chocolate can be. The firm snap, and display of flavors, all blanketed by the richness of high end chocolate make these the perfect treat for Mom anytime of day.
Shop Milk Chocolate (50 mg THC)
Caramel Honey Bon Bombs
Your mom works hard all year, and deserves a day that's all about her. Well, aside from her birthday. These are the perfect, snack-size treat for relaxing — and getting stoned while doing so! A delicious blend of brown sugar, butter, honey, and cream reduced over a low heat to perfection dipped in dark chocolate and topped with Kosher salt, these Caramel Honey Bon Bombs are the sweetest of sweet Mother's Day gifts for stoner moms.
Which of these affordable Mother's Day gifts are you getting for the stoner mom in your life?
---
Disclaimer: Marijuana has intoxicating effects and may be habit-forming. Smoking is hazardous to your health. There may be health risks associated with consumption of Marijuana. Marijuana, in any form, should not be used by individuals that are pregnant or breastfeeding. Marijuana is intended for use only by adults 21 and older. Keep out of reach of children. Marijuana can impair concentration, coordination, and judgment. Do not operate a vehicle or machinery under the influence of this drug. This product may be unlawful outside of Washington State.